It's a sunny morning in Southern California's San Fernando Valley, and at a cozy Toluca Lake bakery, the sort with handwritten chalk signs and hardwood tables, Angela Lin is grabbing brunch with her manager. Lin wears a smart tweed blazer, the kind reserved for professional outings. On her plate sits the untouched half of a breakfast burrito, neatly wrapped in brown wax paper. "Do you want it?" she asks in a kind voice. "Have you had mushroom coffee before? Do you want to try some?" She offers her mug. It's not hard to see why she plays such an effective Chinese mom on screen.
While many have been formally introduced to Lin when she stole the show as Ai in Apple TV+'s "Little America," her recent role isn't a coming-out party. She's appeared on what seems like all major network TV shows over the past decade, guest-starring on everything from "Two and a Half Men" to "The Young and the Restless." Under the bright lights of Broadway, she delivered an award-winning performance in the play "Chinglish." Oh, and she's one of the most prolific narrators in the audiobook business. "Grey's Anatomy" star Jesse Williams puts it best: Lin is the "real deal."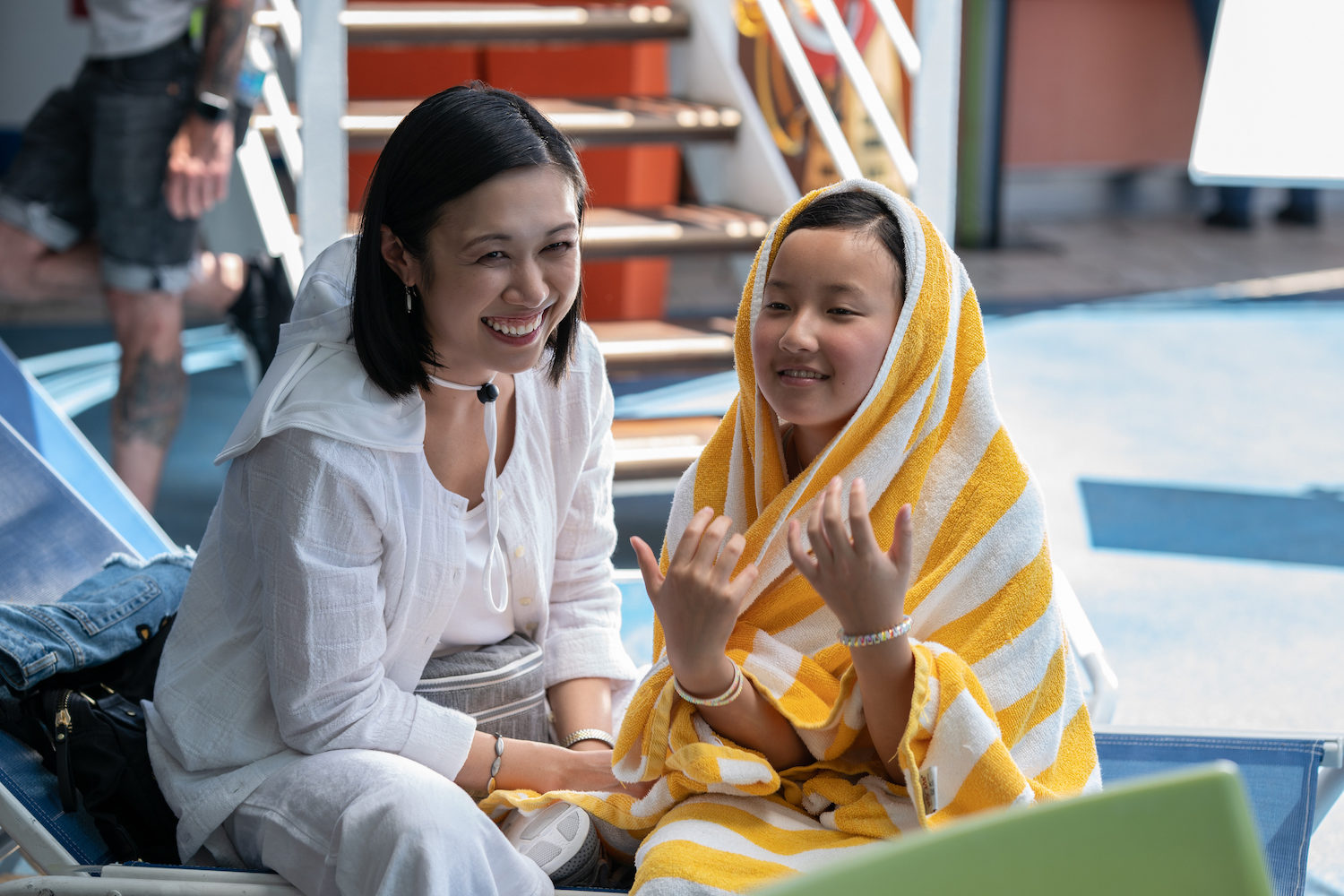 Born in Singapore, Lin immigrated to America at an early age and grew up in San Jose. "When I first came [to the U.S.], I was so shy and isolated that my parents pushed me into theater camp," Lin says. There, the 1.5-generation Asian American discovered a natural aptitude for the thespian arts, and—to her parents' dismay— decided she wanted to pursue acting as a career. "They groaned and moaned about me wanting to be an actress, but they never stopped supporting me," recalls Lin. "My mom took me on my first audition as a teenager, for "The Baby-Sitters Club: The Movie" in San Francisco, and she got her car towed. And she still supported me!"
When college application season came around, her parents struck a deal with her. "'Joy Luck Club' was out at the time, and Ming-Na Wen was in all the Chinese newspapers," Lin says. "[Wen] talked about going to Carnegie Mellon. My parents literally said, 'If you get into Carnegie Mellon, we'll let you major in drama.'" An acceptance letter came, and her parents delivered on their promise. Lin trekked off to Pittsburgh, where she shared a campus with the likes of Josh Groban, Josh Gad and Leslie Odom Jr.
Since her university days, Lin has become one of the busiest people in show-biz. Originally, she sat on the sidelines of "Chinglish," workshopping the play for a year before she had her number called, first in Chicago, and then on Broadway. "I played the translator in the first act and a Chinese politician in the second act," explains Lin. "One of my scenes goes on for 20 minutes, where I'm interpreting—very poorly—an American businessman."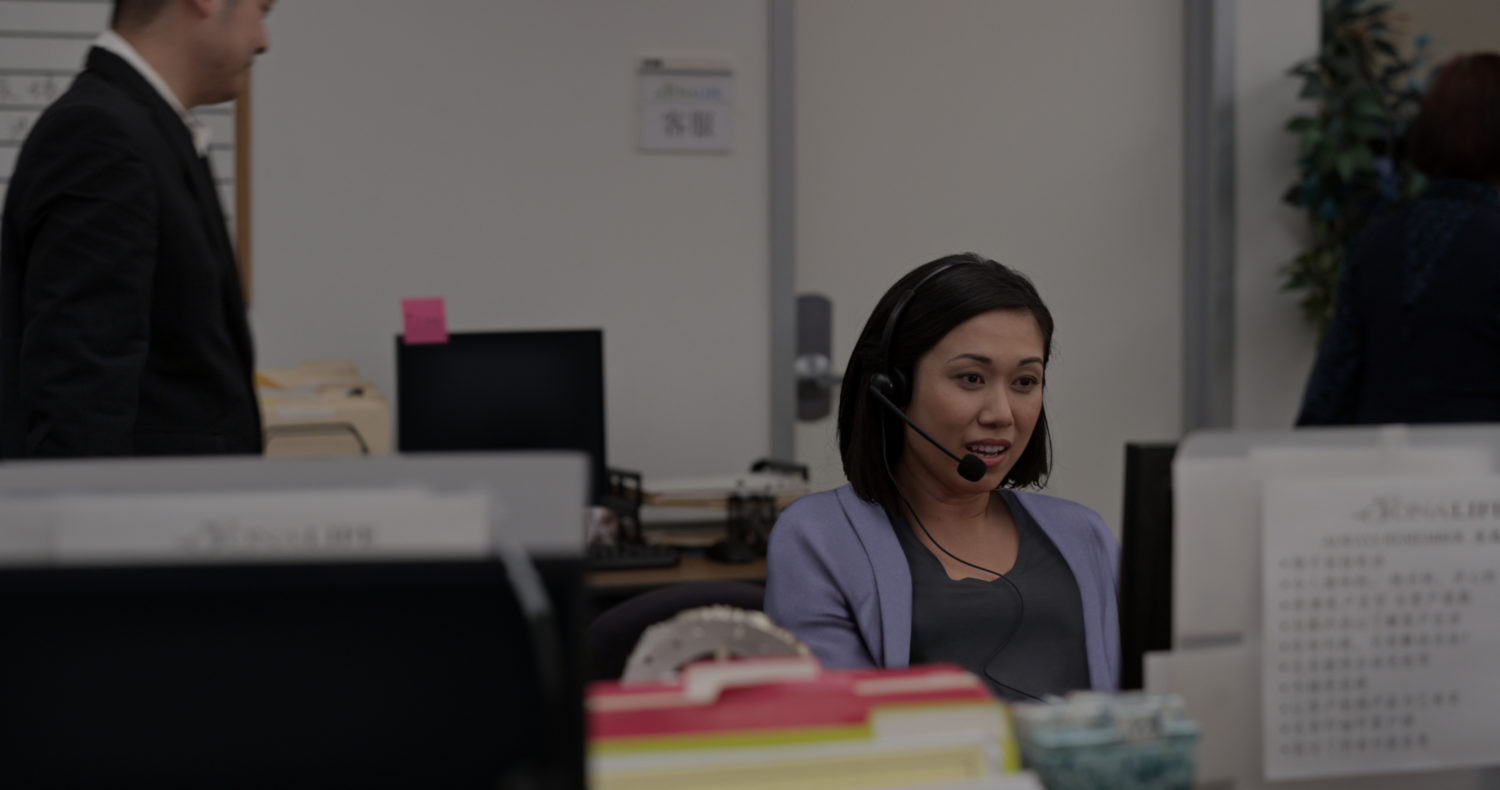 The stage led to the recording studio, after a former cast-mate introduced her to audiobook narration (and the sweet paychecks that come with it). She's since voiced more than 50 books, and it's become much more than just a side-hustle. "[Narration is] such a great outlet; you're playing like 50 different voices in one book," says Lin. "You get to be an actor by yourself, like a one-woman show." In 2017, her voice even appeared in the gaming world by happy accident. "I just didn't pay attention to the character breakdown," Lin says. When she got the role, Lin found out she was Tolkien-ized into the world of "The Lord of the Rings" as Jin Ri, a wraith in the video game "Middle-Earth: Shadow of War."
Fast forward to 2020, and Lin is now the lead protagonist of "The Grand Prize Expo Winners," the sixth episode of "Little America." Produced by Kumail Nanjiani, Emily V. Gordon and Alan Yang, the new Apple TV+ show adapts "Epic" magazine's series of the same name into an eight-part anthology composed of binge-able, 30-minute episodes that each feature a different heartwarming immigrant story. You'll want to give your own mom a hug after watching Lin's delightful performance as Ai Wang, a Chinese mother grappling with single parenthood and her American-born children's imminent adulthood.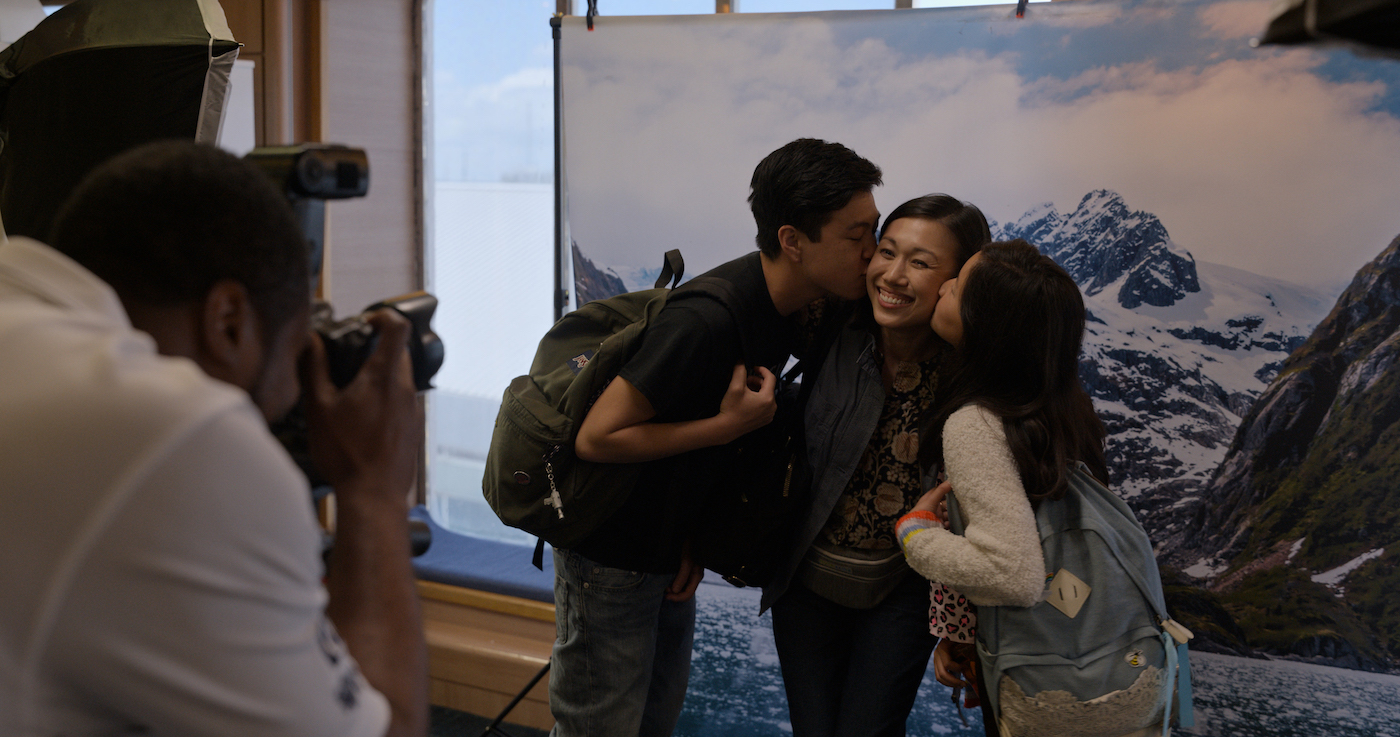 But what of Lin's own little American story? "I would have never become an actress if I'd stayed in Singapore," Lin says, without hesitation. "I would've been a doctor." While the world might not be the stage Shakespeare once envisioned, living in the "Land of Opportunity" has its benefits. "In America, being an actor is a viable career," Lin says, laughing. "Or, what they think of as a viable career."
---
This article appeared in "Character Media"'s Lunar New Year 2020 issue. Check out our current e-magazine here.