After the unprecedented global phenomenon of Lil Nas X's country-rap crossover hit, "Old Town Road," it seemed as if the country music genre had seen just about everything—well, almost. In January 2019, Nathan Ramos-Park debuted "Gay Asian Country Love Song." Rocking bedazzled boots, daisy dukes and a glitter-coated beard, Ramos-Park is declaring that the world isn't ready for this gaysian, country triple threat.
Ramos-Park is a writer, actor, songwriter and musician, but he's probably best known for his work on Disney Channel's Mickey Mouse Club reboot, "Club Mickey Mouse." One of the songs he wrote for the show, "When December Comes," opened the ABC Christmas Day Parade. He also likes to dabble in YouTube videos. He wrote for a sketch comedy show at Makers Studio, created "Gay Asian Country Love Song" and was nominated for a Webby Award for his work on the YouTube channel The Station by Maker.
Hailing from the small town of Strongsville, Ohio, Ramos-Park was born to a Filipino American father and an immigrant Korean mother. He was destined to be a singer-songwriter, as he grew up singing and playing the piano at church, and won the Ohio Idol singing competition—which helped pay for his college tuition. Surrounded by cornfields, it was inevitable that he would develop a love for country music. "The first solo I ever sang was 'Desperado' by the Eagles," Ramos-Park says. "I even went to two Rascal Flatts concerts."
After moving to L.A. to find work in TV and film, he found a way to cultivate his love for country music and songwriting. Both an ode to and a parody of country music, "Gay Asian Country Love Song" celebrates the intersectionality of Ramos-Park's identity and combines his love for country with his gay and Asian American pride. With its overwhelmingly positive reception, it's hard to believe his pitch for the viral song was almost never greenlit. As the only queer individual and person of color in the writers' room at Makers Studio, Ramos-Park struggled to make his ideas heard. "I kept pitching this 'Gay Asian Country Love Song,' telling them it was going to be funny, and they were apprehensive," says Ramos-Park. But he wasn't about to give up without a fight. He went home and wrote the whole song on his piano, and came to work the next day with his guitar. "I played the song, and they immediately got it and greenlit it."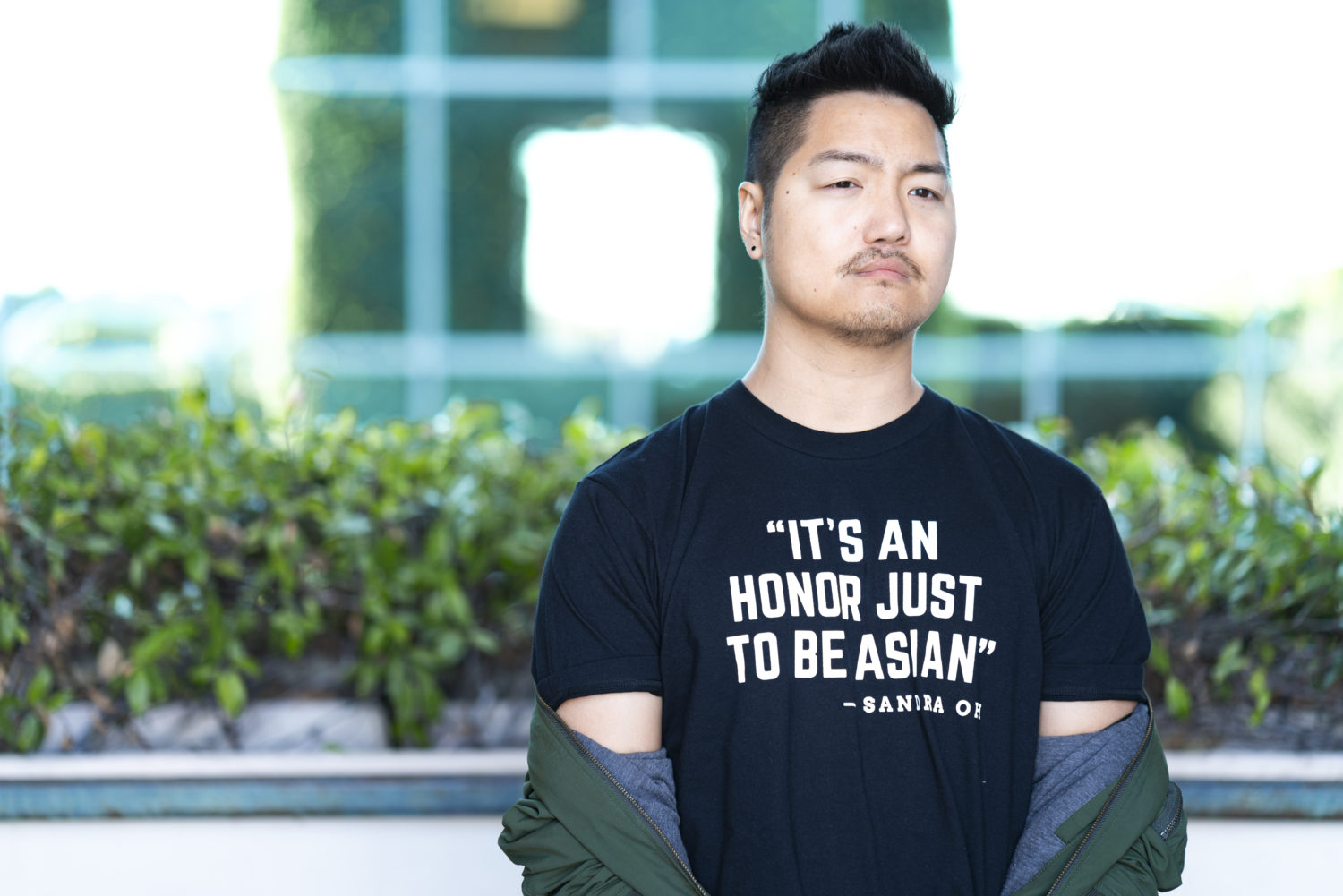 Before going viral, Ramos-Park worked in New York City for five years as a theater actor and playwright. He was in the first all-Filipino off-Broadway show, "Prison Dancer." Ramos-Park even penned the play "As We Babble On," which premiered at the historic Asian American theater, East West Players in L.A. in 2018. He was also in the longest-running off- Broadway show "The Awesome 80s Prom" where he reprised—for the third time in his career—the role of "Sixteen Candles'" offensive Asian character, Long Duk Dong. "I got a lot of really racist comments from casting directors," Ramos-Park says. "They would say, 'Oh, thank God you're like white-Asian,' or 'Since you're half-Filipino, you're not the Asian that we're looking for.'"
Despite his struggles, Ramos-Park took it upon himself to create a space for Asian representation in entertainment. It's a mission that he fully dedicates himself to in his work. "If we're in power and we're not creating opportunities for other people, we're just creating another fruit that's going to die off the vine," he says. "We have to speak up and fight for our space."
And that's exactly what he did on his biggest project to date—Disney Channel's "Club Mickey Mouse." Working as the writer, music director and creative producer for the show, Ramos-Park found a way he could directly inspire a younger and bigger audience. He made it a point to push for more Asian representation. And it worked, because four out of the eight new Mouseketeers are Asian American. "When I see that 30 million people watched those songs, I think, 'That's me,'" Ramos-Park says. "I reached out to millions of people and changed their minds about whether Asians should be in entertainment or not."
But his work with Disney is just beginning. Although it's still kept under wraps, Ramos-Park is writing a new show for Disney Southeast Asia, and other yet-to-be-announced projects for major powerhouse networks. From Disney songs to plays to comedy sketches, he hopes to spread a message of positivity and self-love in all of his work going forward. "I want my work to create uplift," Ramos-Park says. "I want you to think, 'I love who I am a little more.'"
---
This article appeared in Character Media's October 2019 issue. Check out the e-magazine here.