On Thursday, Oct 4 a sizable crowd began to form at Los Angeles City College. Despite the uncharacteristically hot autumn day, faculty, students and community members gathered to celebrate Hangul Day (today, Oct. 9) and witness the unveiling of the campus statue of King Sejong the Great.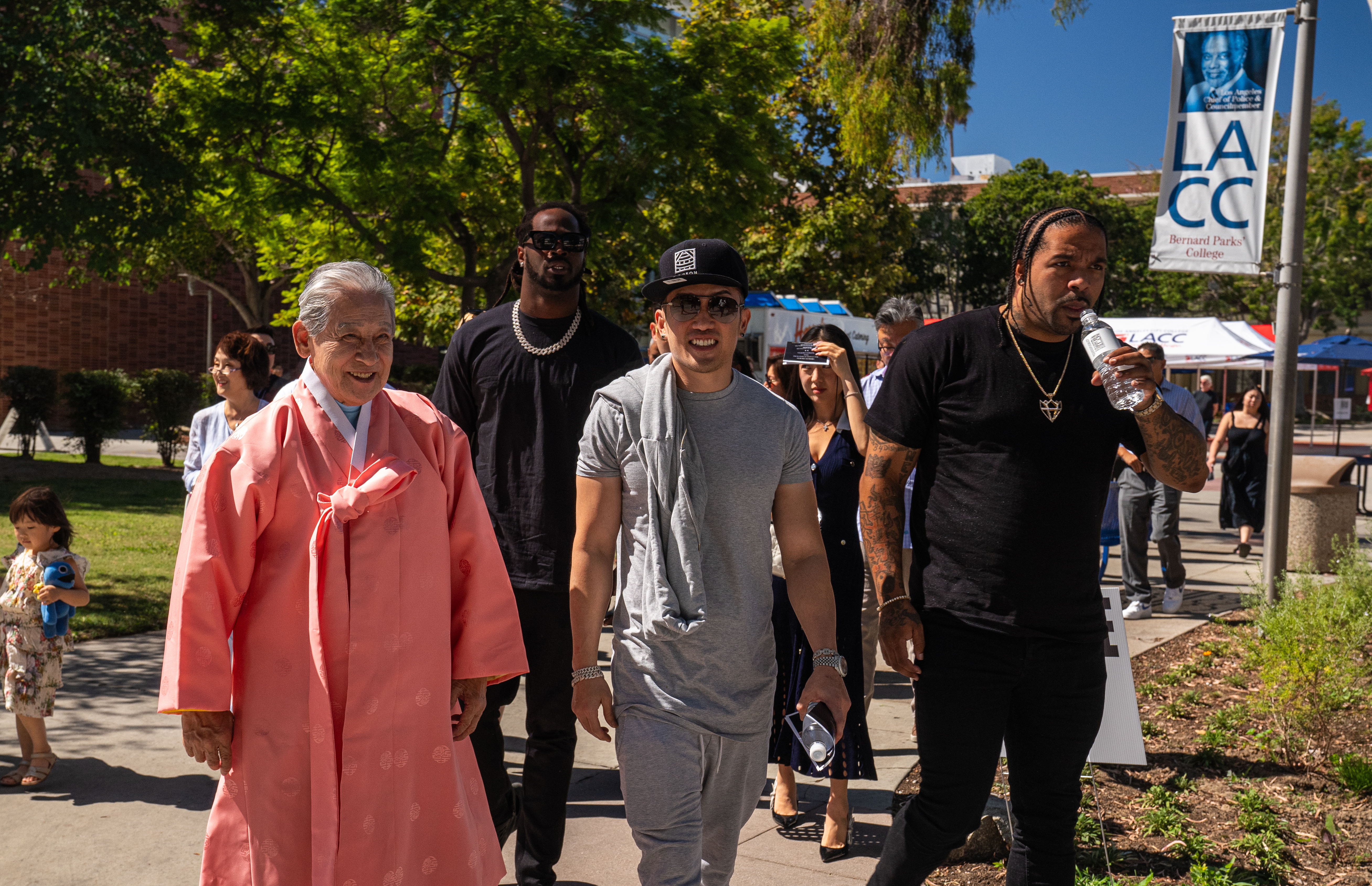 The eight-foot statue of the monarch, which was donated by His Imperial Highness Andrew Lee of the Imperial Family of Korea is a fitting tribute to the holiday as King Sejong the Great invented the modern Korean alphabet in 1443 CE. It was especially special for LACC, the first community college to introduce Korean language classes and the only one to offer an associate degree in Korean Language and Civilization.
The ceremony was emceed by Professor Leighanne Yuh, with LACC and Los Angeles Community College District faculty members like LACC President Dr. Amanuel Gebru, Korean Program Director Mickey Hong and LACCD Chancellor Francisco C. Rodriguez were present to discuss the importance of the statue to the campus.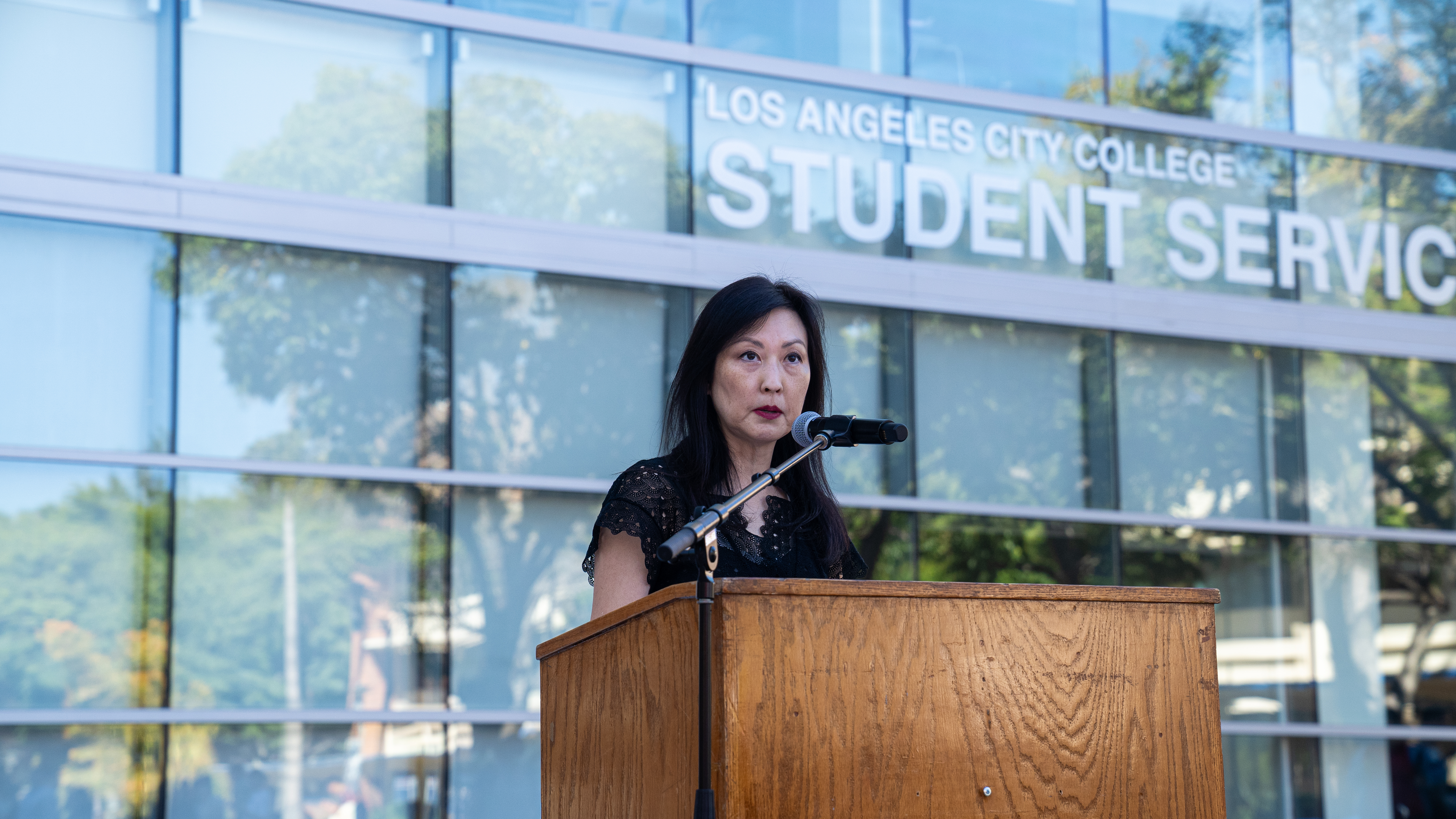 "This remarkable work of art serves as a symbol of our commitment to embracing diversity, fostering cultural understanding and celebrating the contributions of the Korean community and its rich heritage." Gebru stated in his speech, "The statue holds immemsible significance to our campus."
His Imperial Highness King Yi Seok also took time to give a few remarks during the event, noting the importance of King Sejong's contributions to the Korean language and culture as a whole. "Even though 600 years have passed, [King Sejong] is still remembered as one of the greatest ancestors and holds a special place in the hearts [of the Korean people,]" he said.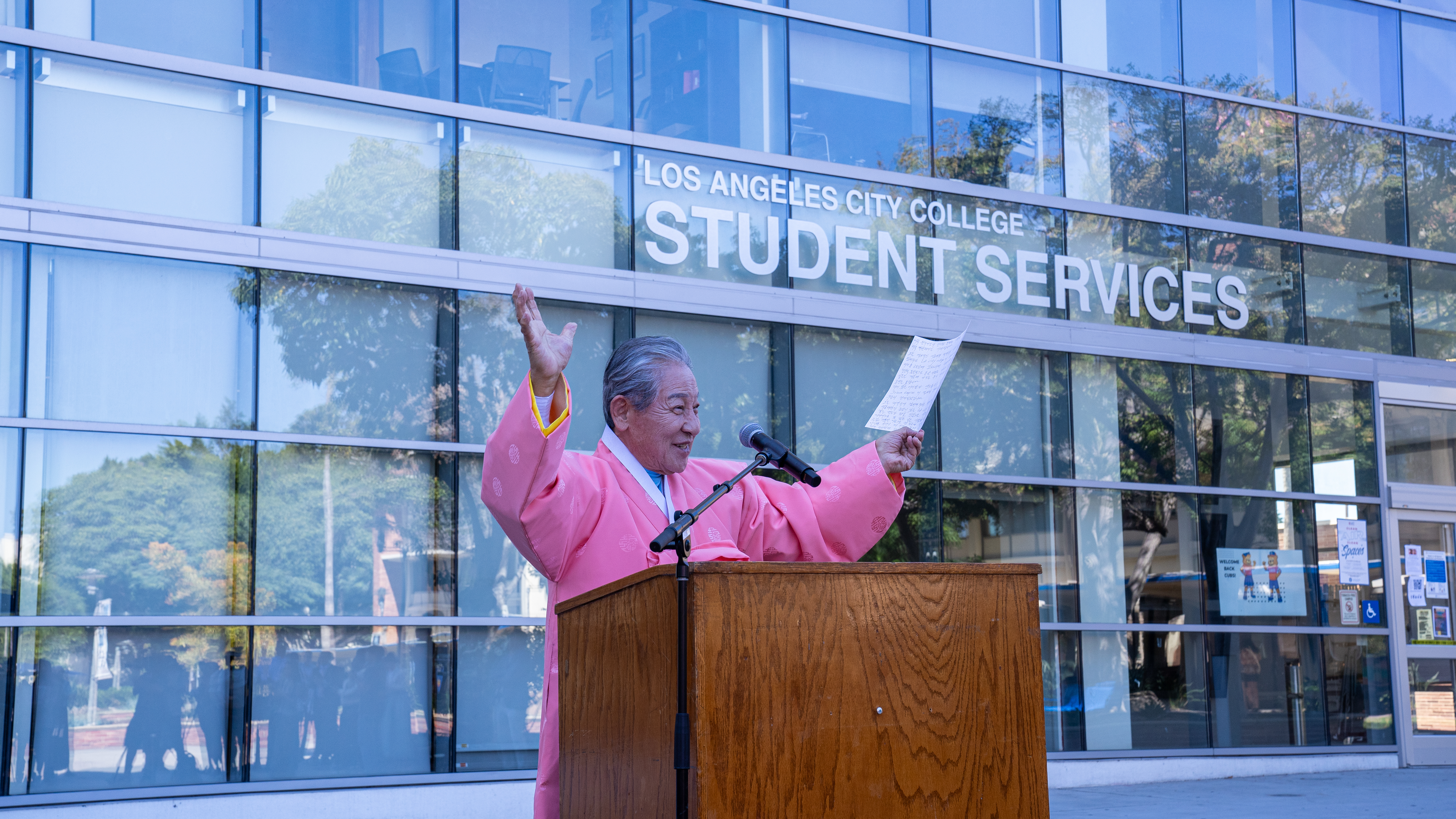 Outside of the speeches, attendees included community leaders like James Ryu, the founder and publisher of Character Media, and Kenneth Ahn, the Deputy Director of International Events Legacy at the Office of Mayor Karen Bass, and featured a calligraphy demonstration from Laura C. Kim, the principal officer of the Korean-American Calligraphy Association.  
For the highlights, watch our coverage down below!