Editor's note: SAG-AFTRA members are currently on strike and cannot promote their film and TV projects. The reporting for this article was conducted before the strike began.
---
"She's just, like, so cool," one of the CM staff says. And she's not wrong.
As soon as Merle Dandridge steps into our studio, clad in a leather trench coat and boots envied by every New York fashion student, she demands our complete attention. She oozes charisma with every pose — a quality as evident in our photoshoot as it is in her work on stage and on screen. From her multi-layered portrayal of Marlene in "The Last of Us" franchise to her iconic stint in Broadway's "Rent" as Joanne, Dandridge brings a magnetism that is hard to miss. Contrary to the no-nonsense characters she plays, she's bubbly and easy to talk to — geeking out over live theater throughout the interview and throwing "finger hearts" during the shoot.
Dandridge has been acting for nearly 30 years, with diverse bodies of work that cover all ends of the entertainment industry. Her claims to fame span from starring in "Station 19" to voice acting in games like "Half-Life 2" to appearing in "Sons of Anarchy," "Criminal Minds" and "The Flight Attendant." But, before the glitz and glam of Hollywood, she first dipped her toes in the world of acting through high school theater.
"I just took [drama] because it was an easy elective," she says, insisting that acting found her and not the other way around.
"But I ended up finding a tribe and a place where I felt like I could be authentically myself and work out what made me joyful. Growing up with a Korean mother and a military dad, [it was] a place where I could let all of the emotion out."
This "easy elective" eventually led to Dandridge getting a full ride to the Chicago College of Performing Arts at Roosevelt University. She praises her time in Chicago (or "Chi-town," as she affectionately refers to it), citing its theater scene as one of her main inspirations to this day.
In those early days, Dandridge enveloped herself in Kitchen Sink theater — productions that focus on the struggles of the working class. She gushes about how they were able to do so much without a big budget, and how she was cast in "The Kentucky Cycle" by Robert Schenkkan alongside her future "TLOU" co-star Nick Offerman. One of her favorite productions to be a part of, the play was the basis for her love for gritty storytelling.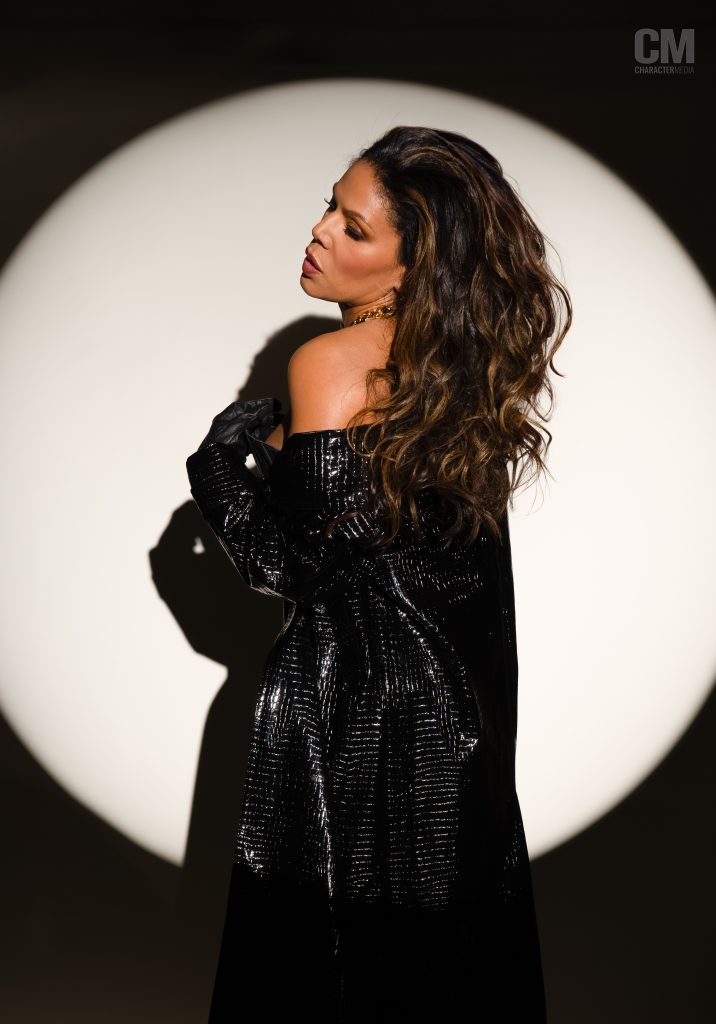 This year, Dandridge went back to her theater origins when she was cast as Desirée Armfeldt in Stephen Sondheim's "A Little Night Music" at the Pasadena Playhouse. The production received critical acclaim, but more importantly for Dandridge, her "creative heart was refueled." And outside of actual stage performances, her theater experience has helped her refine both her voice and television acting.
"The great thing about theater training is you don't step on the boards unless you have the skill to be able to use your voice in dynamic ways, get to the meat of the story and shapeshift yourself into a character. And also have the stamina," Dandridge says. "So when you shoot something like 'The Last of Us,' [with] circumstances that we have not necessarily lived through, you need the stamina to be out in the elements and to have these long shoot days.
"That's why you're seeing so much great acting on the screen; these people who are crafted and forged in the theater are just bringing this ferocious fire."
When the topic of "The Last of Us" comes up, her affection for the project is evident in her voice. The game marked its 10th anniversary this June, and its highly anticipated HBO live-action adaptation released earlier this year was well received by audiences and critics alike. Dandridge not only lent her voice to the character Marlene in the original game but also reprised her role in the streaming series, where she starred alongside Bella Ramsey and Pedro Pascal as Ellie and Joel Miller, respectively. Out of the original game's cast, Dandridge was the only one who returned to her role, but fellow voice actors Ashley Johnson and Troy Baker also made cameos in the series.
"I've lived with these characters [for] a long time, and I've really loved them for a long time," Dandridge shares. "It's not just about the story. A lot of these characters have the essence of the [actors] in those roles, so the way they were able to cast the characters in such a way that still embodied those fundamental human pieces of their heart, they found the right actors and just the right creators to bring it to life."
Stepping back into Marlene's shoes proved to be a homecoming for the actor.
"It was deeply emotional for me, sometimes embarrassingly so. But it just meant so much to feel how passionately everyone who worked on the series cared about it."
Not only was she able to return to the role after 10 years, but she also had the opportunity to share the screen with one of her former co-stars. "The scene that I'm crossing my fingers that we got right was [the one] with Ashley Johnson, [the actor for Ellie in the video games]" she shares. "We have known each other for a long time; she has been my Ellie. And for her to play Ellie's mom and for us to be best friends in this flashback moment … It was overwhelming. I cherished that we got to do that."
Dandridge is no longer that college student in Chicago first falling in love with Shakespeare and Sondheim, nor is she the woman who first stepped into the "TLOU" video game 10 years ago. But, her experiences over the past 30 years have come together to help her hone her craft — and somehow, they've brought her back to where it all began.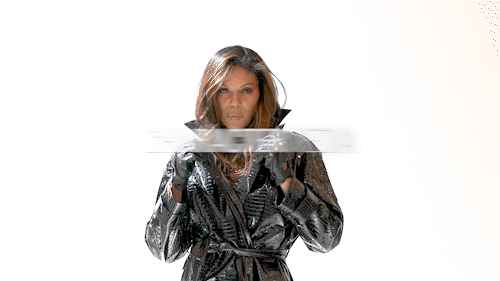 "I feel like a lot of things from this year are coming full circle for me," she says.
And we can't wait to see what will come next.
---
This article will appear in Character Media's Annual 2023 Issue. Read our 2022 issue here.