Imagine making Oscar-nominated director Jordan Peele weep, but, like, in the best way possible. Then you might have an idea of how Filipino-Puerto Rican actor Brandon Perea felt during his final audition for the role of Angel Torres in Peele's latest film, "NOPE."
After multiple rounds of auditions, Perea was called back for an "improv session" with the director over Zoom, where Perea was told that to make room for his interpretation of Torres, Peele would essentially have to rewrite his script for the film.
"I was like, 'Oh, he's probably not going to do that,'" Perea says over Zoom. "[Peele said], 'That's what I'm going to do. I'm going to rewrite my entire script.' I instantly started crying. I go into a whole speech: 'You changed my life. Thank you, thank you.' Then [Peele] starts crying, and he's like, 'Yo, man, that was really touching,' and I was like, 'Oh, my gosh, I just made Jordan Peele cry. This is crazy.'"
Before catching his big break, Perea put in time proving that both coasts got nothing on the Midwest. Raised in Chicago, he moved from the Windy City to Los Angeles at 16 to pursue his lifelong dream of becoming a performer. His affinity for entertainment began through breakdancing in his teens, and later led him to become the youngest-ever pro jam skater. (For the uninitiated, jam skating means breakdancing on roller skates—curious readers can still find videos of Perea's performances online.) Perea then forged his way into the mainstream with the role of  Alfonso "French" Sosa in Netflix's three-season sci-fi series "The OA," and six years later is sharing the big screen with the likes of Daniel Kaluuya, Keke Palmer and Steven Yeun in "NOPE." The film follows the story of Agua Dulce residents who bear witness to an inexplicable phenomenon taking place in the very sky above them..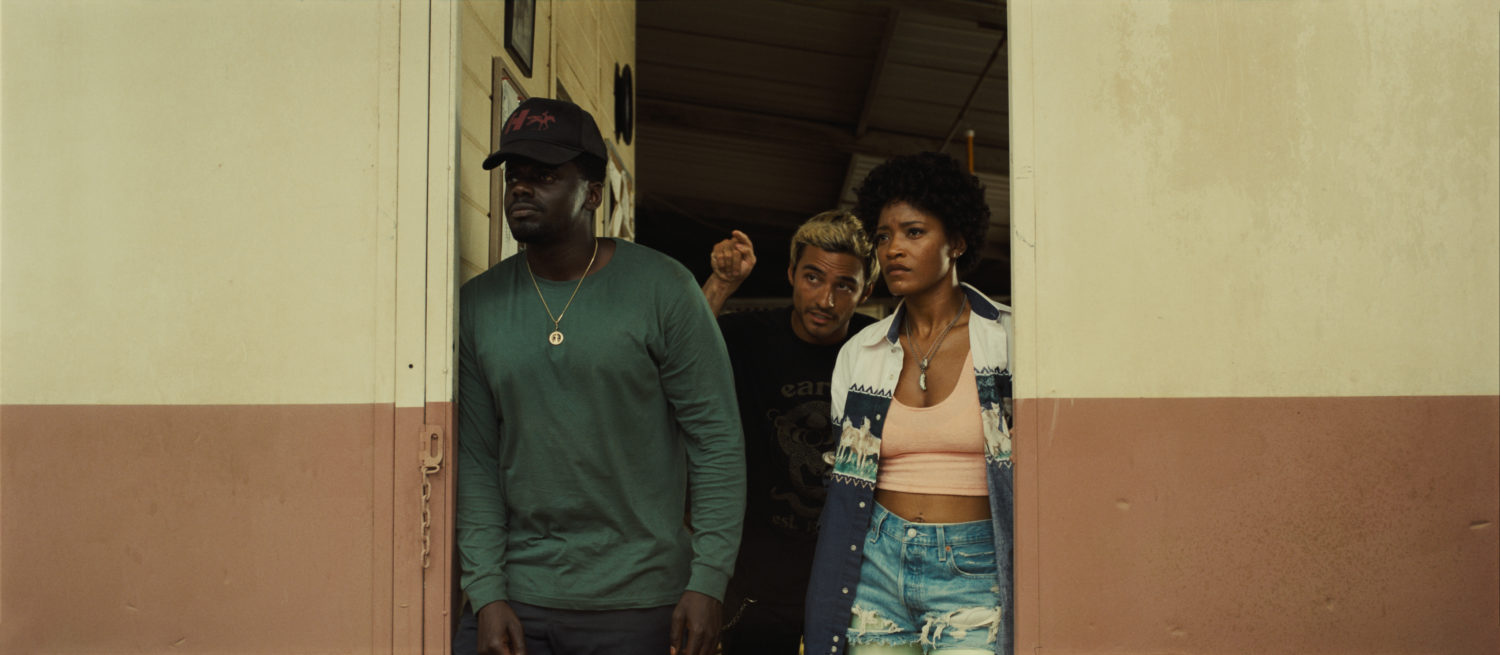 While Perea's "NOPE" audition process was somewhat fortuitous—it's not everyday a director is so moved by your interpretation they rewrite the script to fit you—creating the Torres we see on screen came with layers of commitment. Perea explains how he transformed excitement for his personal interests into energy he could bring to his character. "I related to Angel in the sense of having passion and obsessing over things that I love," Perea says. "He loves different things than I do, [like] aliens and metal music—he's a punk character. Meanwhile, I obsess over acting, martial arts, rock climbing and BMX. I'm not going to be chasing UFOs like this kid, but I can relate to his passion and being obsessive in that sense."
Perea also takes the character to the next level when it comes to his physicality, unsurprising for an actor with roots in dance and jam skating. "I love when I get a new character, because then I get to find their movement," Perea says. "My body was my instrument growing up and it still is today, so that's definitely helped me with performance and acting. The way [Torres] moves is far different than how I move; he's very hands-on-hips, shoulders-down type, walking around these little twitches and head scratches and whatnot."
As for the film as a whole, Perea hopes audiences will interpret "NOPE" in their own ways, just as he interpreted his role as Torres. "I hope people take millions of messages away from ['NOPE'], because there's a million of them in it," Perea says. "There's messages you can take differently, and I'm just so glad to be a part of that, because [Peele] sprinkles little things here and there. Then, he throws it away and is like, 'Up to you now. What are you going to do with it?'"
---
This article will appear in Character Media's Annual 2022 Issue. Read our 2021 issue here.