With new shows appearing on the home pages of your favorite streaming sites just about every day, it's getting harder to know where to start. We're aiming to answer questions like, "Is it good?," "What's it about?" and "Who's in it?" with a list of 10 Asian and Pacific Islander-led shows that are true hidden gems. Here's what and why to watch.
Starring: Daniel Henney, Priyanka Bose
Why you should watch: Based on the hefty 14-book high fantasy series, "The Wheel of Time" can easily rival "Game of Thrones" and "The Lord of the Rings: The Rings of Power" in both lore and difficult-to-pronounce character names. Lovers of fantasy and drama will have a fun time watching the epic unfold, while book fans will rejoice in an adaptation that would make the late Robert Jordan proud. And an occasionally shirtless Daniel Henney isn't too bad of a reason to watch, either.
Starring: Ayesha Madon, Gemma Chua-Tran
Why you should watch: Millennial Tumblr users may feel a kinship to this show, as this 2022 reboot of the Australian teen classic "Heartbreak High" harkens back to the iconic British teen drama "Skins." Still, this new series is something wholly fresh that Gen Z can call their own. Never mind the comparisons to "Euphoria" and "Sex Education," "Heartbreak High" can easily stand on its own as a teen drama staple and has been critically acclaimed for reflecting the grittier side of the zoomer experience.
Starring: Sue Ann Pien, Chris Pang, Omar Maskati, Arthur Keng
Why you should watch: "As We See It" is a groundbreaking and heartfelt dramedy about the lives of people on the autism spectrum as they traverse love, friendship and adulthood. The series has been applauded for representing autistic people as dynamic and flawed, and for featuring neurodivergent actors in the lead roles.
Starring: Temuera Morrison, Ming-Na Wen
Why you should watch: Boba Fett is arguably one of the best characters in the entire Star Wars franchise, and fans who want more of the iconic bounty hunter are in for a treat with the Disney+ series. Veteran actors Temuera Morrison and Ming-Na Wen shine in the crime drama as mercenaries fighting for the gang territory once owned by Jabba the Hutt.
Starring: Zoë Chao, Tiya Sircar, Ayden Mayeri
Why you should watch: Fans of the 1985 "Clue" will enjoy this new take on the classic whodunnit murder mystery. Featuring an all-star comedic cast, each episode of "The Afterparty" takes on the point of view of a different witness who retells their memories of the night a high school classmate was murdered. The forthcoming second season will feature even more API talent, including Poppy Liu, Vivian Wu, Ken Jeong and John Cho, so be sure to catch up before then!
Starring: Lola Tung, Sean Kaufman, Jackie Chung, Minnie Mills, Alfredo Narciso
Why you should watch: This entry into the Jenny Han-verse is a quintessential coming-of-age romance melodrama in all the best ways possible. It has everything a lovestruck teenage girl could want: a love triangle between childhood best friends, a debutante ball featuring a Cinderella moment, a soundtrack that includes Taylor Swift and Olivia Rodrigo and much, much more.
Starring: Amrit Kaur, Midori Francis, Sierra Katow
Why you should watch: If the clickbaity title isn't enough to draw your attention, this raunchy comedy comes from the mind of Mindy Kaling and follows four roommates as they explore sex, relationships and all the hardships of college.
Starring: Riley Lai Nelet, Ali Wong
Why you should watch: If you like "Stranger Things" and need more of that '80s sci-fi nostalgia, look no further than "Paper Girls." Based on the comic books of the same name, the series follows four girls who stumble into the future and meet their older selves after getting entangled in a time war.
Starring: Taika Waititi, Guz Khan, Dave Fane
Why you should watch: Gay pirates. Enough said.
Starring: Ryan Potter, Emily Kuroda, Dichen Lachman, Brian Tee
Why you should watch: For readers with kids or those just looking for a feel-good show, try "Baymax!" A spinoff of Disney's "Big Hero 6," the show follows the lovable medical android as he adventures around the city of San Fransokyo, helping people big and small.
"Starstruck" – HBO Max
Starring: Rose Matafeo, Nikesh Patel, Parth Thakerar
Why you should watch: Created by and starring comedian Rose Matafeo, "Starstruck" is the Y/N fanfiction wish-fulfillment everyone can relate to. Who hasn't had a fantasy of hooking up with a celebrity and falling in love?
"The Wilds" – Prime Video
Starring: Sophia Ali, Erana James, Chi Nguyen, Aidan Laprete
Why you should watch: Described as "Lord of the Flies" meets "Lost," "The Wilds" is a slow burn of secrets and intrigue as a group of teenagers from different backgrounds are stranded on an island that hides more than meets the eye.
---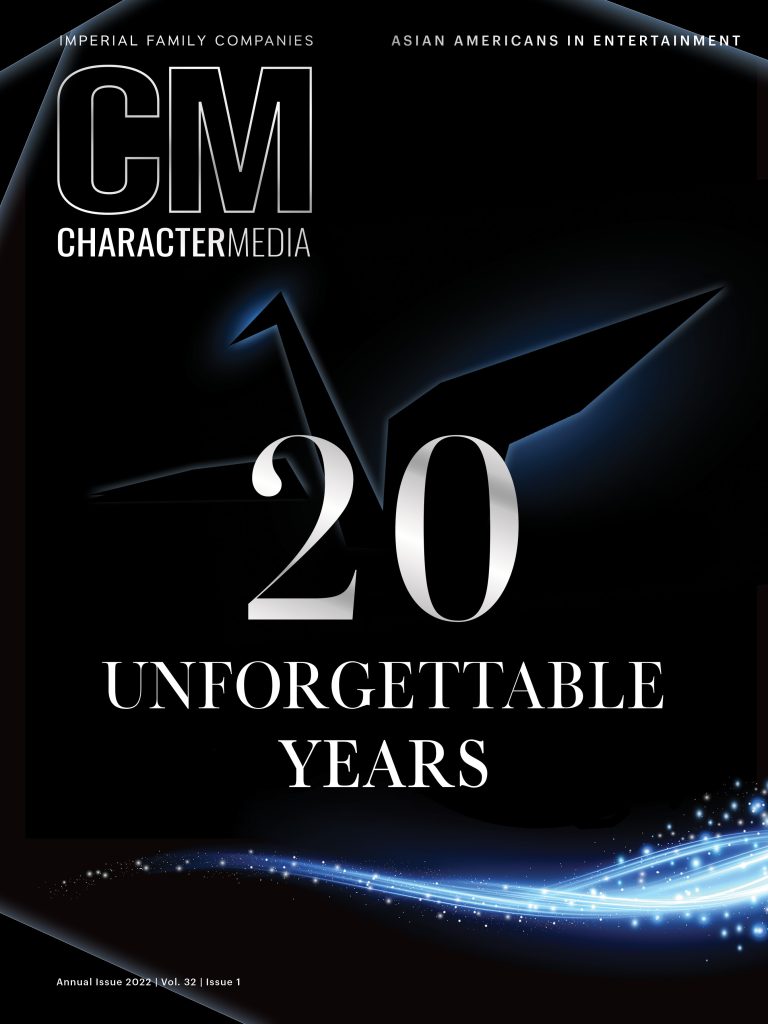 This article appeared in Character Media's Annual 2022 Issue.
Read our full e-magazine here.