"Hard times, easy times—doesn't matter for a woman. She must learn to feed herself."
So Yangjin tells her daughter Sunja, the heroine of "Pachinko," Apple TV+'s sweeping period family saga. At the time a young girl raised in an isolated seaside village in Korea, mostly unaware of the hardships in the rest of the world, Sunja responds to her mother with a cheeky comment. But as Sunja grows older throughout the show's eight-episode first season, she must learn to endure not only for her own sake but for the survival of those she loves the most.
"Pachinko," which premiered in March of this year, is based on the 2017 New York Times bestselling novel by Min Jin Lee. The book received rave reviews from outlets like The Guardian and NPR and was a finalist for the National Book Award for Fiction.
With such success, an on-screen adaptation seemed inevitable. But screen-writer Soo Hugh, who went on to adapt "Pachinko" and become the series' showrunner, says she didn't initially see the need for a live-action version because the book was excellent in its own right. The novel's story, however, continued to draw her in. "I kept thinking, Wait a minute—if you didn't tell it in a linear chronological fashion, if you jump out of the timelines, there's something interesting here," Hugh says during an interview with Character Media in the spring of 2022. "And what if you created a dialogue between the first, second and third generation? Does that give you a different possibility?"
Eventually, Hugh's vision led to a multigenerational epic that alternates between two time periods. The first follows a grown-up Sunja, now played by Minha Kim, as she immigrates to a Japan on the brink of World War II. The second skips ahead to the 1980s, when Sunja's (Academy Award winner Youn Yuh-jung) grandson Solomon (Jin Ha) returns to the family home in Osaka, Japan from the United States. The series gives a profoundly intimate look into the trials and tribulations of the family's matriarch Sunja and her descendants, but also shines a light on the plights of Zainichi as a whole.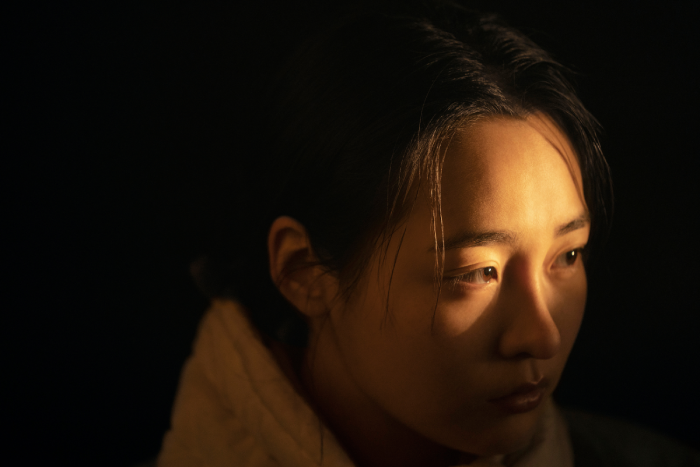 For those who might not know, the term "Zainichi" refers to the population of ethnically Korean residents in Japan, who immigrated after the island nation annexed Korea in 1910. Throughout the 35-year occupation, thousands of Koreans left their homeland searching for more opportunities and instead were met with racist, xenophobic discrimination from the Japanese government and people.
Audiences see that same narrative play out in "Pachinko." After an ill-fated affair with yakuza-linked businessman Hansu (Lee Min-Ho), Sunja finds a new chance at life with a sickly yet kind minister, Isak (Steve Sanghyun Noh), in Osaka. Despite restrictions placed on her due to her race and gender, Sunja endures and helps create a stable foundation for her children in this once-foreign land.
Hugh, joined by co-directors Justin Chon and Kogonada, has carefully crafted a series highlighting the particular issues faced by female immigrants. Throughout the first season, the women of "Pachinko" silently make sacrifices and must find clever ways to survive. Much like her mother before her, Sunja soon becomes the anchor of her family. "This is a story of mothers and daughters that often are not a part of the history books," says Kogonada."We know that if you're part of any Asian family, the women often carry so much of the burden and the load."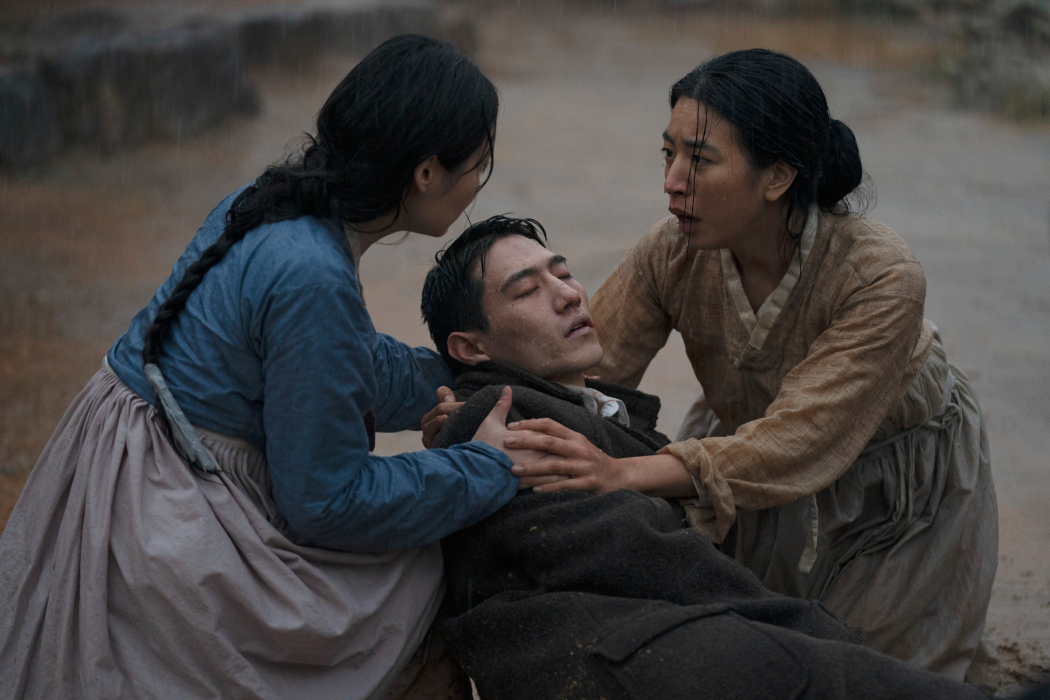 "Pachinko's" first season doesn't just entertain audiences with sweeping shots and soulful dialogue; it allows viewers to reflect on the complex nature of family history and colonization. That contemplation starts with the cast and creators themselves. Hugh, Kogonada, Chon and the main cast note that even if they were aware of the series' historical facts before filming, being a part of the show opened up a new world often left out of textbooks.
Chon explains that the chance to learn more about Korean heritage and culture was one of the many reasons he boarded the series. "It was [an] opportunity to dive deeper into where my parents came from and to become closer to and understand my grandmother more," he says. "I learned a lot more than I ever could have on my own."
Screen newcomer Kim, who plays Sunja as a young woman, found herself a bit nervous when first approaching the role. It's understandable, considering the heaviness of the subject matter and the novel's widespread success. She learned about this time period while growing up in South Korea, but portraying a character fully situated in this era would be a far different task. So, in addition to reading the original material, Kim reached out to a more personal source. "I heard a lot of stories from my grandmother. She told me all about her experiences living through that era," she says. "I had a lot of pressure, but I just tried to focus on my character."
Youn, who plays Kim's older counterpart in the series, immediately connected to Sunja due to her own experiences as a mother and grandmother. But she soon discovered a new perspective on Korean history and how it relates to the rest of the world. "I thought I knew our [Korean] history," Youn says, "but I learned not only the details about that part of our history, but [also] of the human story—our emotions, our feelings, our [perseverance] to survive."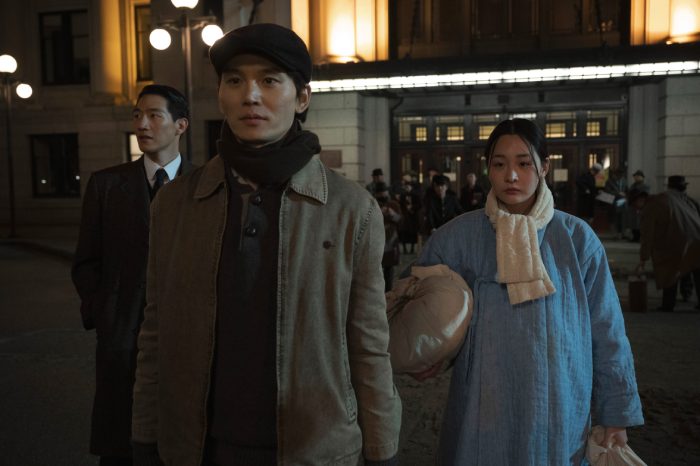 "Pachinko" may tell a uniquely Korean tale that doesn't shy away from the heartbreaking realities of Imperial Japanese rule, but audiences of different backgrounds can still enjoy the series. Ha, who plays Solomon, says he believes that the creators' attention to detail allows for more relatability. "Even though it is an incredibly specific and detailed show of the Zainichi community, because of how thoroughly everybody on this show has investigated all of the roles and all of the aspects of the storytelling, it's much more available for audience members—Korean and not—to see something of their own family within the characters," he says. "There's a lot that the show touches on that is deeply resonant with everybody."
"Pachinko's" underlying themes of sacrifice and endurance provide a universal narrative for immigrants and their kin, no matter where or when in the world they have relocated. "History repeats itself constantly, and there are these sorts of everyday people and families who are affected by it," says Chon. "The choices they make during these world events are far-reaching. It is a story that continues to repeat itself." Sunja's story may take place in the 20th century, but there are parents even today who would risk everything to ensure a better life for their children and future generations.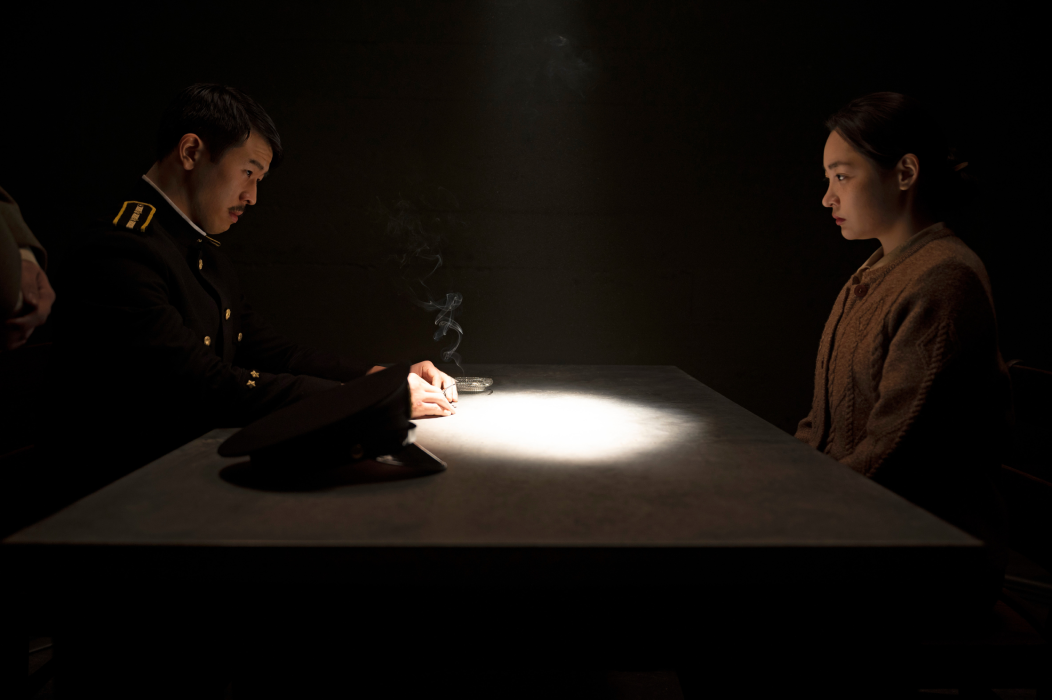 There are many aspects of "Pachinko" to celebrate: the carefully woven story that navigates between timelines with ease; the vivid, yet candid cinematography showcasing the beauty surrounding Sunja, and the series' nuanced portrayal of the immigrant experience, to name a few. But above all else, the series is a love letter to human resilience. Throughout the show, Sunja takes her mother's advice to heart and learns that she must take her fate in her own hands, relying on no one else—as so many families throughout history have done when facing hardships. "Pachinko" reminds viewers to celebrate those who came before us, those who will come after us and perhaps most importantly, those in the present.
---
This article appeared in Character Media's Annual 2022 Issue. Read our full issue here.