The 15th annual CM Pro-Am kicked off at Pechanga Resort Casino on April 4 with a fun-filled pairings party.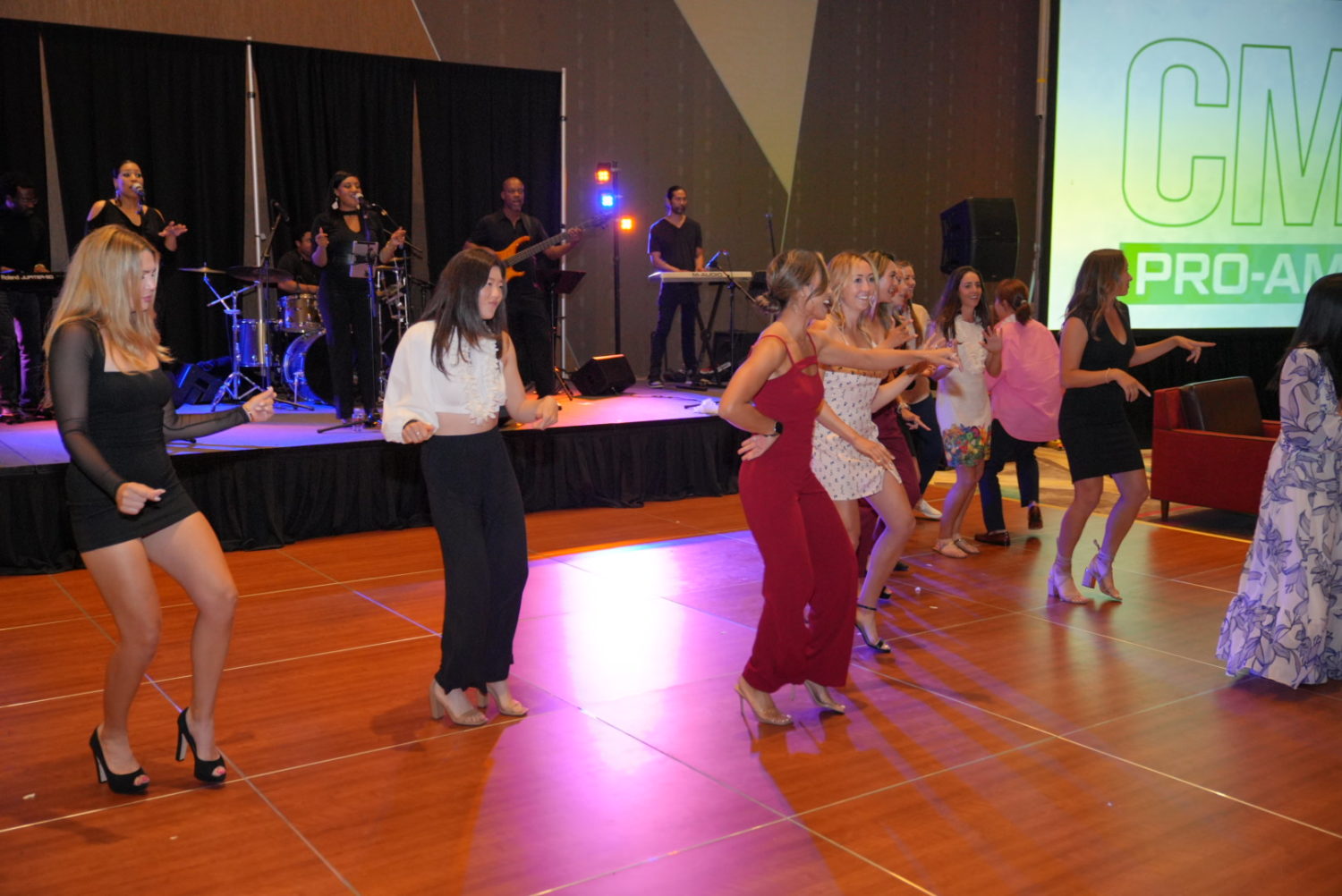 Over the course of the evening, emcee Walter Hong announced the foursome groupings for tomorrow's golf tournament. Professional global golfers like Angel Yin, Robynn Ree, Mo Martin and Ssu-Chia Cheng will team up with amateur players to take on the Journey course in the morning.
The pairings party opened with remarks from Joseon Empire Prime Minister Danny Im, PGA America speaker Kate Drimel, Character Media publisher James Ryu and Pechanga Resort Casino's Chief Marketing Officer, Bill Anderson. Ryu reflected on the past 15 years of successful tournaments and shared his memories of Dr. James Hong, a generous former event sponsor.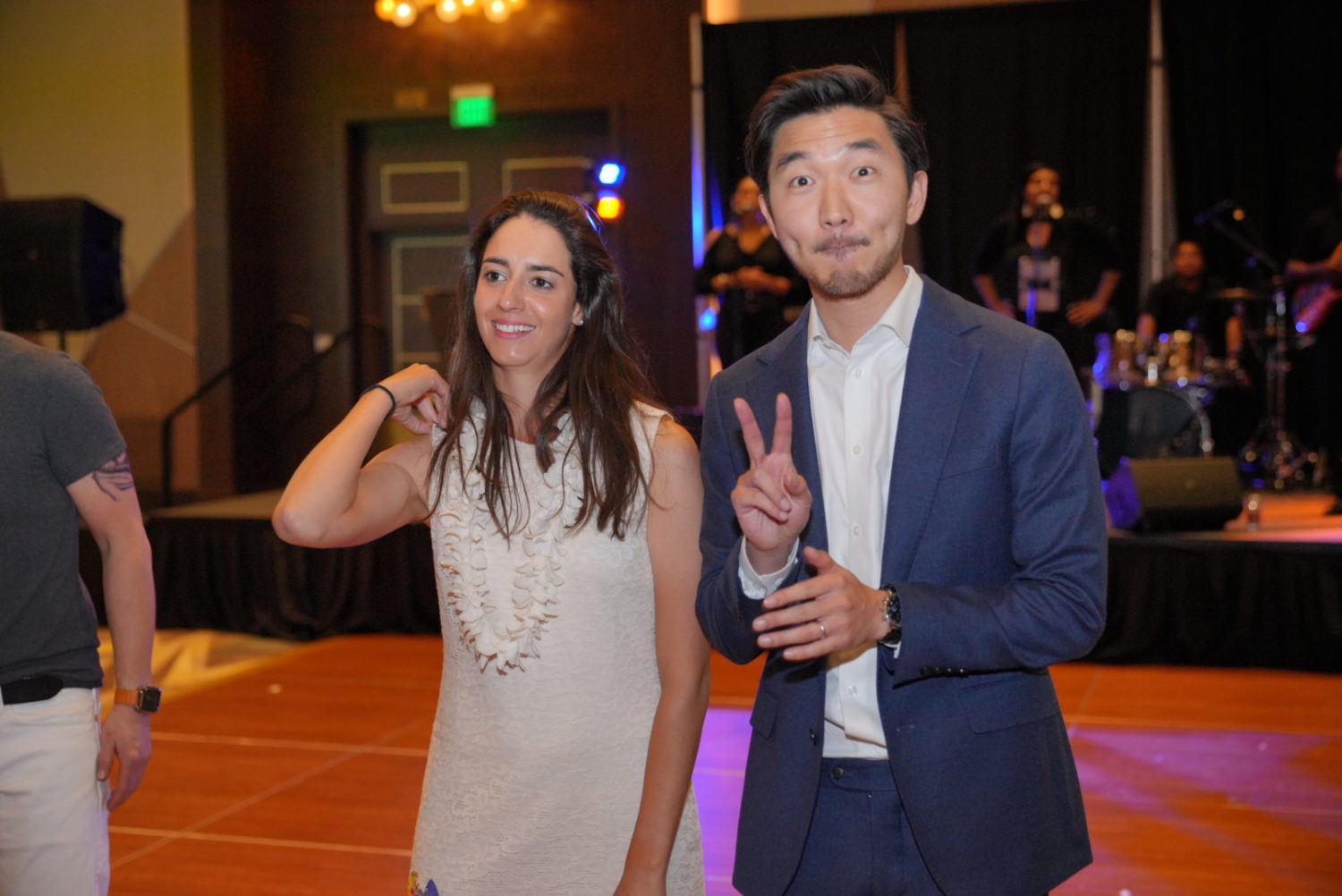 After the pairings were announced and Hong spent ample time ribbing the pro players with jokes about potential sponsor tattoos and language skills, guests then participated in a series of games for cash prizes. Kelly Tan swept the floor during limbo, although Gabriella Then and Martin made for tough competition. Meanwhile, Siena, Italy-born golfer Roberta Liti and Jubilee Media founder Jason Y. Lee were named best dancers of the night during a dance-off contest. The festivities wrapped up for the night with an energetic live music performance.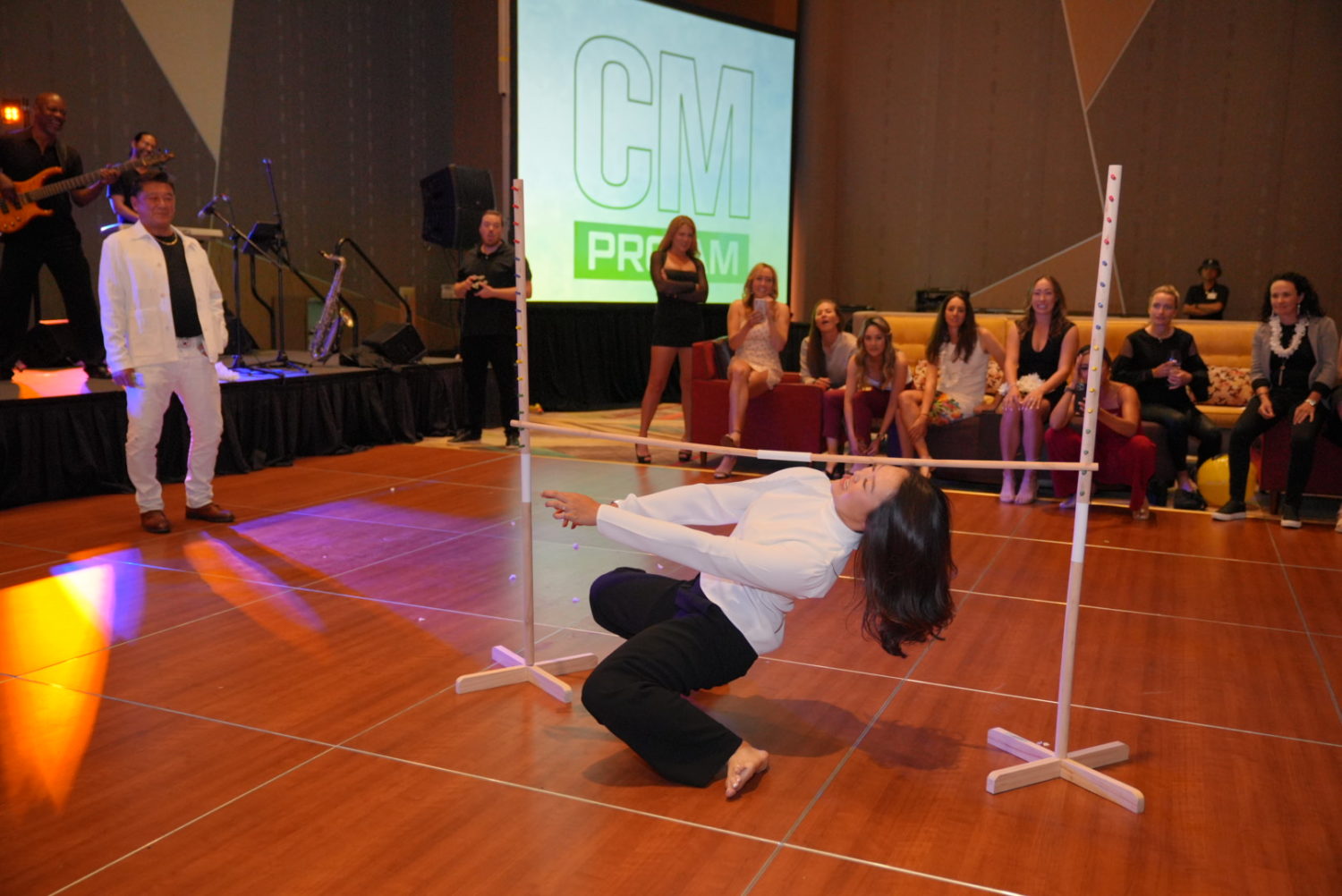 Character Media has hosted the Pro-Am tournament for the past 15 years, the last nine of which have seen the event take place at Pechanga. This year's tournament is sponsored by Joseon Empire, Remy Martin, TEN Advertising, Dave's Hot Chicken, Dr. Eugene Kim's Plastic Surgery, Airwaves Media Group, J&K Gouw Foundation, the Professional Golfers' Association of America, Decky, TaylorMade, Titleist, goodr and Pechanga Resort Casino.
For the full list of pairings for the tournament, see below:
Tisha Alyn | Dave's Hot Chicken
Julie Aime | Imperial Family Companies
Na Rin An | APW
Jennifer Chang | Chris Lee
Ssu-Chia Cheng | Imperial Family Companies
Chella Choi | Pechanga Resort Casino
Brianna Do | Remy Martin
Jillian Hollis | Phil Jenkins
Yae Eun Hong | Pechanga Resort Casino
Vicky Hurst | Imperial Family Companies
Kaley In | Dave's Hot Chicken
Jiwon Jeon | John Won
Meghan Khang | Pechanga Resort Casino
Alison Lee | Character Media
Amy Lee | TEN Advertising
Rebecca Lee-Bentham | Dave's Hot Chicken
Roberta Liti | Andrew Chau
ILHee Lee | Imperial Family Companies
Mi Hyang Lee | Pechanga Resort Casino
Mo Martin | Professional Golfers' Association of America
Sydnee Michaels | Imperial Family Companies
Annie Park | Robert Kwon
Kum-Kang Park | Imperial Family Companies
Robynn Ree | Koreatown Youth and Community Center
Hanule Sky Seo | Imperial Family Companies
Sarah Jane Smith | Pechanga Resort Casino
Kelly Tan | J&K Gouw Foundation
Gabriella Then | Dave's Hot Chicken
Greta Voelker | Remy Martin
Angel Yin | Dr. Eugene Kim's Plastic Surgery