On the screen, a collection of different photos appear. Some are definitely older than others, but one trait connects them all. They are all Pixar employees who are first and second-generation immigrants and were a vital part of understanding the nuanced story that director Peter Sohn set forward to tell in the upcoming Pixar film "Elemental."
The trailer, released earlier this week — unveils a magical world filled with beings made of four elements, fire, water, earth and air. The main character, Ember Lumen (Leah Lewis), is a fiery (pun intended) young flame who must adventure outside of the fire enclave of Elemental City to save her family's store from an uncertain future. In her journey, she meets the emotional water element Wade (Mamoudou Athie) and several other elements who help expand her own horizons.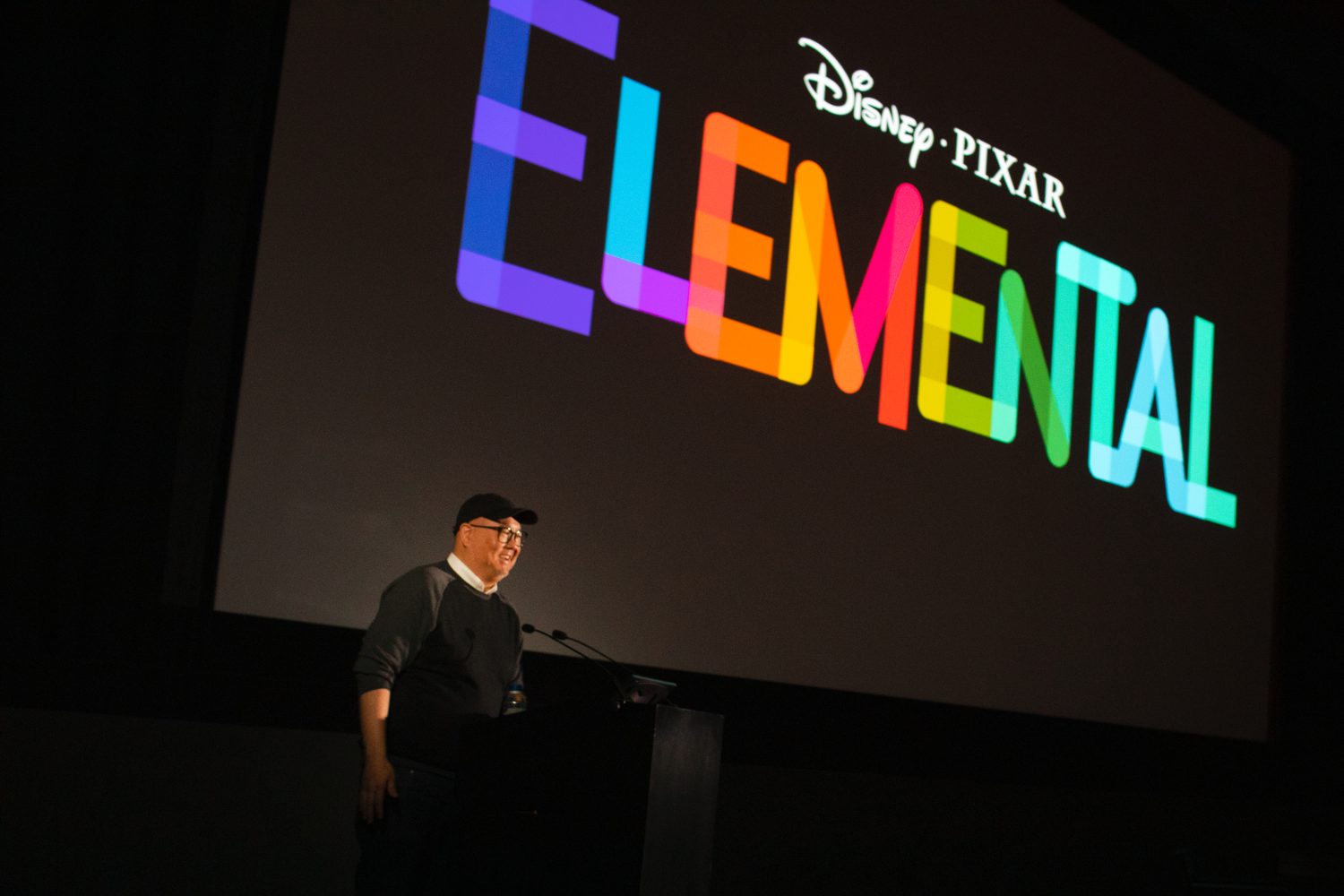 The story of an immigrant family trying to make their way in the world is something near and dear to Sohn's heart — he explained on the press day at Pixar Campus on Tuesday, March 28th. His father was an immigrant shop owner who took it upon himself to work hard enough to ensure Sohn could live a good life. "I wanted to tell a story for everyone who made a sacrifice," he explains. Still, he adds that not only did he use his childhood upbringing as a Korean immigrant in the Bronx, but also his relationship with his non-Korean wife.
After hearing Sohn speak, he cleared the floor for producer Denise Ream to talk about her own family history. She detailed how the creative teams behind "Elemental" took the time to discuss with her co-workers at Pixar about their experiences as first and second-generation immigrants. Ream also went into detail about their casting discussions — singing praise for both Lewis and Athie, saying both embodied the characters to a T. Beyond that, production designer Don Shank also spoke on how by setting the film in a whole new world, his job included creating a landscape that made sense for beings made up entirely of elements, from the houses they lived in to the type of chairs they would sit on. All of the decisions had to be well thought out, and make sense for the plot.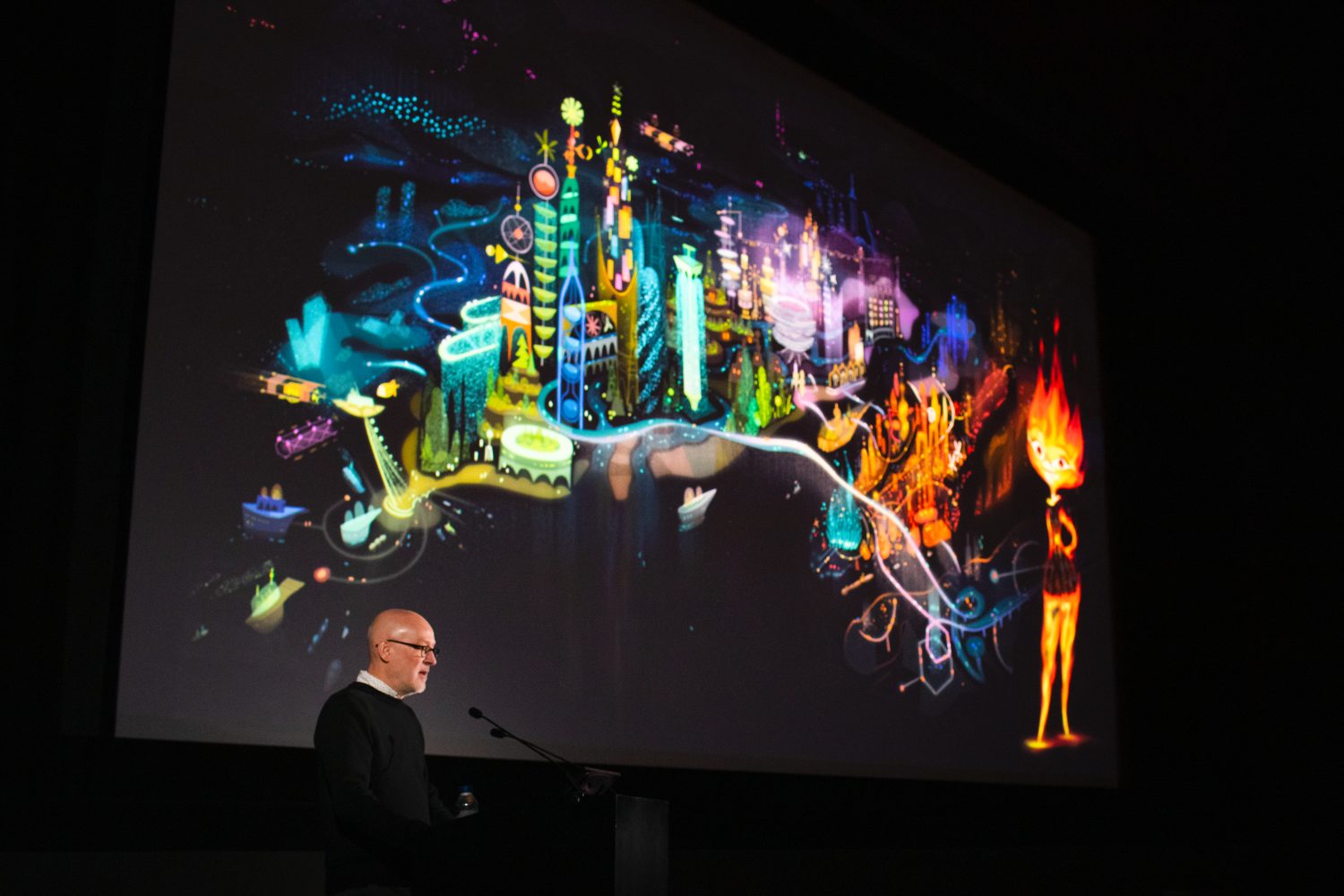 Outside the story process, multiple people behind the animation spoke, like character supervisors Jeremie Talbot and Junyi Ling, along with directing animators Gwen Enderoglu and Allison Rutland. The duo presented the lengthy process their team went through to ensure that the main characters, Ember and Wade, fully embodied their elemental properties. One thing that Sohn told them remained constant in their minds — "We're not just animating a human on fire," Rutland said. "Ember is fire, [and] Wade is water."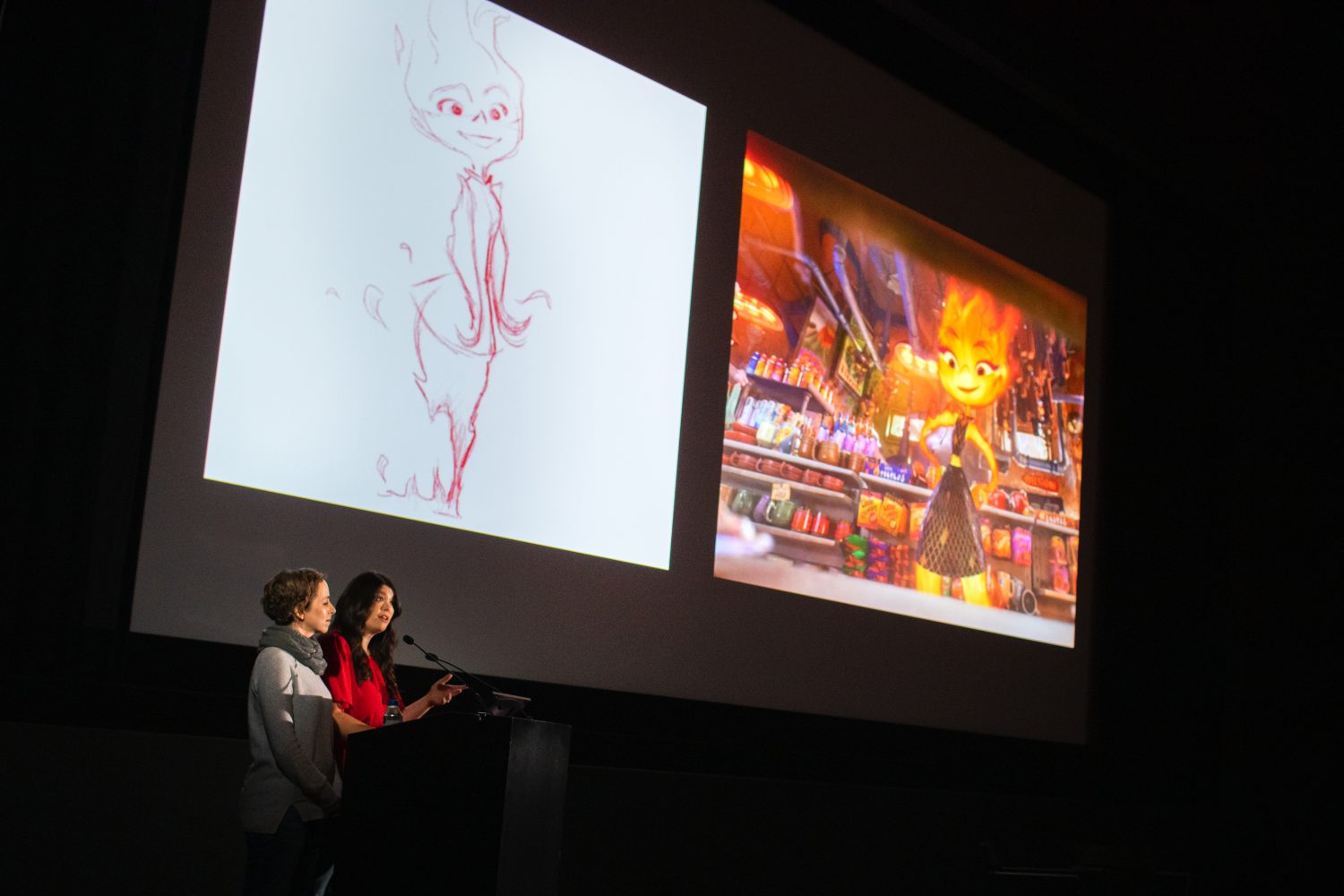 A world as expansive as the one seen in "Elemental" could not have been made without the help of visual effects supervisor Sanjay Bakshi and effects supervisor Stephan Marshall. Both men were able to enhance the animation of the film with their work,but also had to readjust the technical aspects of the craft. In fact, when first coming onto the project, Bakshi and his team had no idea where to even start. Thankfully, with many trial runs, they were able to find a way to ensure the characters looked like they were made out of the elements, while also emoting properly throughout the film.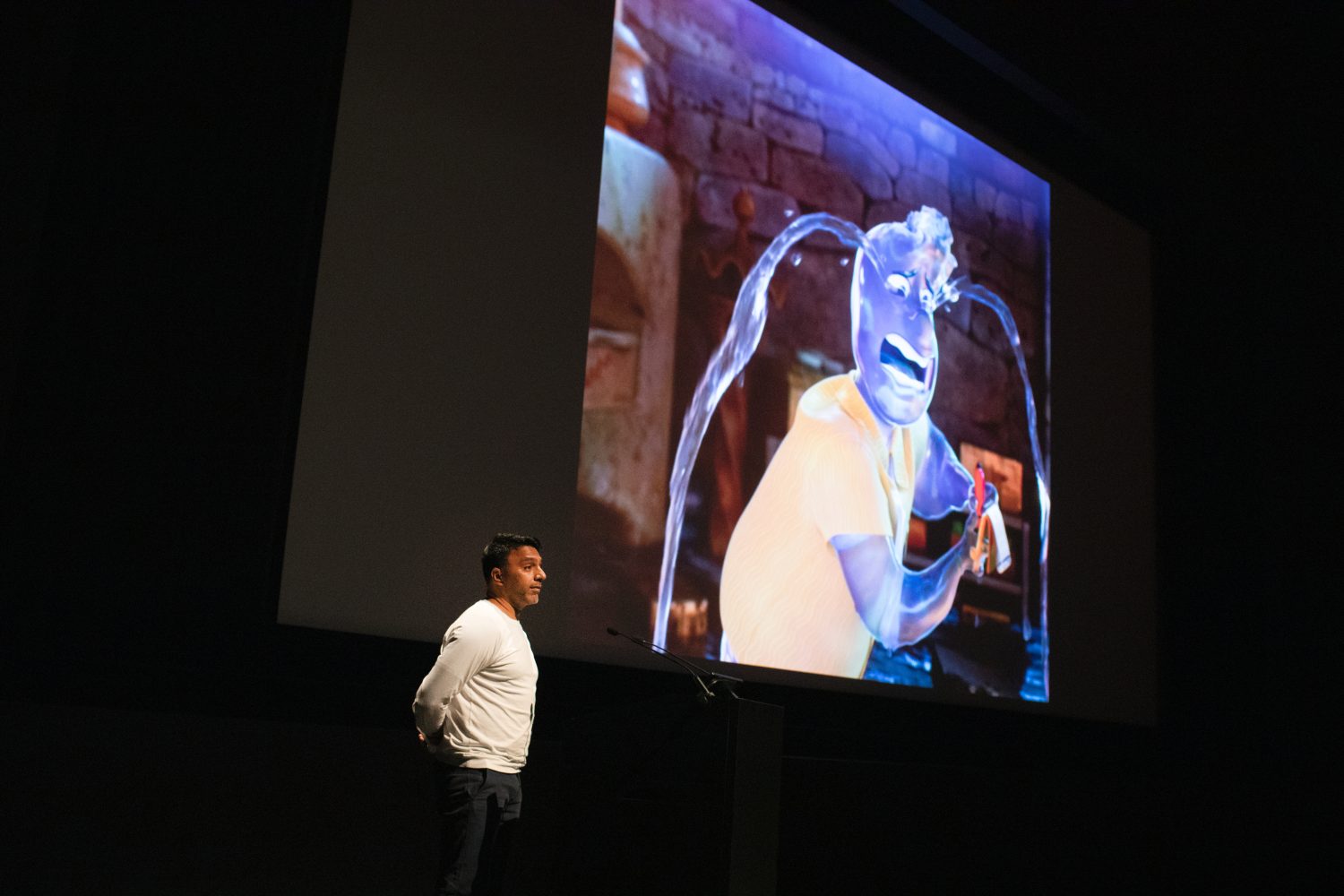 Once the keynote presentation finished, Sohn and Ream returned onto the stage and began taking questions from the journalists in the audience. One of the questions had Sohn recalling the story of "Elemental," which, in its earliest form, came to be when he was asked to speak at an event about his upbringing in the Bronx. His parents, along with Sohn's brother and sister, came, and, upon seeing them in the crowd, he forgot his prepared speech. "When I got up there and I looked at the crowd…my mom was crying, and my dad was acting like he wasn't crying. I lost it, I just started getting very emotional; I remember saying that my brother and I would not be here if it wasn't for the sacrifices my mom and dad made." Sohn explained, " Both my parents passed during [the making of] this movie, and I wanted to thank them."
The incident eventually provided the basis for the film that would become "Elemental," and while the entire work done by Sohn and the rest of the creative team at Pixar isn't set to release until later this year on June 16. Be sure to check out the trailer below for a taste of what is in store!