Under bright fluorescent lights, John Lam dips and bends, appearing to float across the glossy studio floor after two female ballerinas. Although Lam is slim, he makes every leg extension and lift of his partners look fluid and effortless—even when it isn't.
"Being an Asian American, I'm much smaller built, so navigating that was hard in the beginning because I felt, 'Well, there's nothing I can do about my height,'" Lam says with a laugh. He's calling from Boston, where he's just finished rehearsal (for the moment). "But I focused on what I bring to the table with my artistry and my attack in movement, and I always try to sustain that, like, 'What makes you rarer than anyone else?'"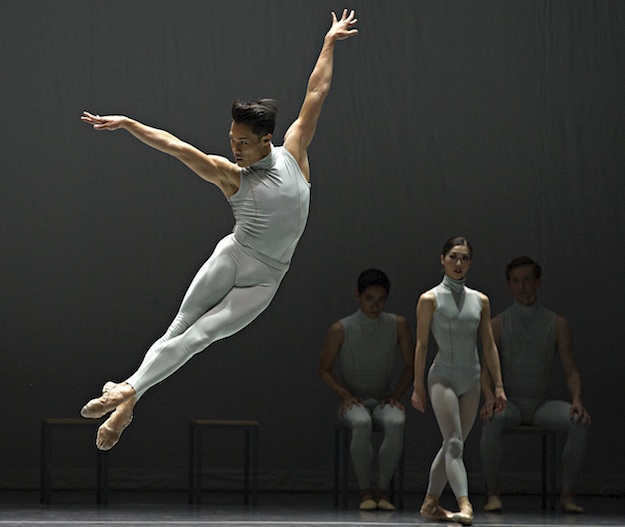 For Lam, it would take a long list to answer that question. Born to Vietnamese immigrants in California's Bay Area, he started dancing at age 4 and worked his way eastward, training with Canada's National Ballet School in Toronto before settling down at the Boston Ballet, where he works today. He's a devoted husband and dad to two young sons, and as Boston Ballet's principal (the highest position in a company, for the uninitiated), has danced almost every lead role in the repertory. Not an easy feat at one of the most prestigious institutions in the country.
"There's a presumed role when you become a principal, and I don't necessarily fall in that category, in terms of the presumption of being tall and having this array of classical, principal roles under my belt. I do classical roles, but I also excel in contemporary and neo-classical, so I'm kind of a triple threat," Lam says, putting a diva-esque accent on his last words. He's only partially joking. Mainstream pop culture usually imagines ballet to be the exclusive domain of tall, willowy men and petite, neurotic women—think back to "Black Swan," "Bunheads," "Dance Academy," etc. Dancers like Lam are stepping up to change that narrative, even if progress is still slow. He's currently the only Vietnamese American to hold the principal rank in a major ballet company.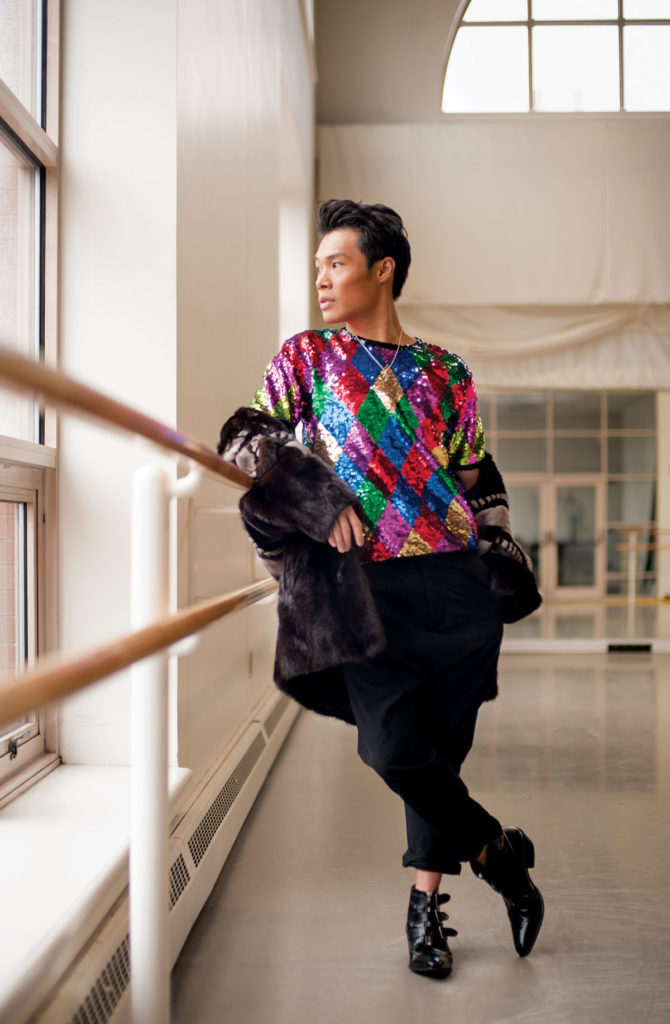 But in an industry rife with stereotypes, there are still many misconceptions that Lam has struggled to deal with. "The Vietnamese American community doesn't hold dance as a profession that is substantial, like if I were to say I'm a lawyer or a doctor, or anything of that nature," Lam says. "But our profession's very hard, like any other. It takes courage, perseverance, full discipline, and it's not something that you take lightly. It takes many years to hone your own craft in dance. People are understanding that dance takes a lot of courage and a lot of strength, but we still have to educate our society."
To that end, Lam doesn't just dance on stage. He appeared in the 2018 documentary "Danseur," about the pressures and discrimination faced by male dancers across the country. "We're so heavily involved in our phones and television, that why not help educate people by trying to capture movement in dance?" Lam asks. He's also created two short films—the first, "Movement in Structure," premiered last year, and the second had just finished filming at the time of the interview. There's no official title yet, but Lam says he hopes it will drop by the end of this summer. "I always find that directors or producers of dance films have zero background in actually being dancers, so I'm just being part of that conversation, and I love film. I'm intrigued by trying to capture a movement, or a storyline within movement."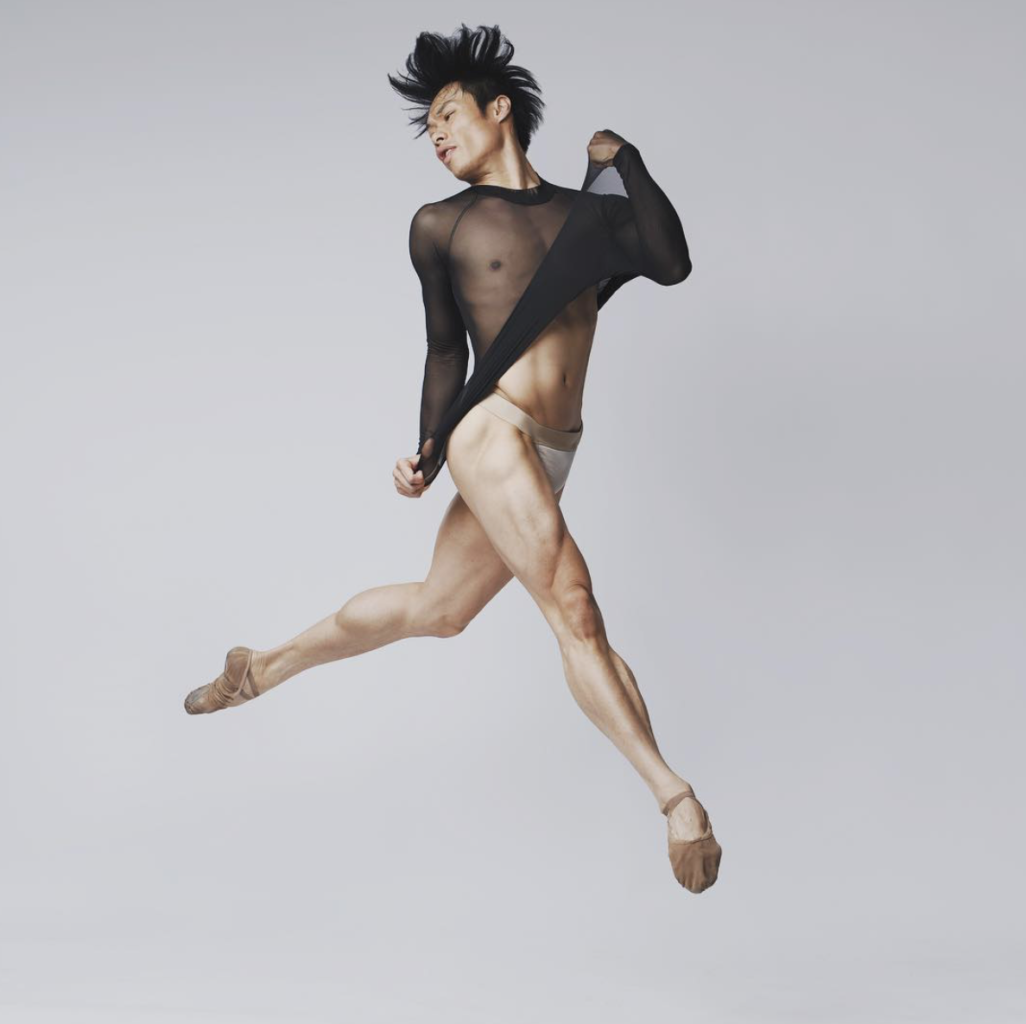 But for those readers fortunate enough to be in the Boston area anytime soon, make sure to catch Lam under the spotlight. This month he's dancing in the three-part program "rEVOLUTION," and he's performing the lead role of Don José in "Carmen," which opens today, March 11. Lam's voice becomes animated and bright as he describes his role and the story behind the latter show. "Within that program we have this ballet called 'Petal,' which is interesting because the choreographer created this piece on me years ago, then created the full ballet on another company," he says. "So now it's finally coming back to Boston and I get to see what she did with it."
As always, Lam refuses to let any obstacles limit the size of the roles he takes on. Just as he's overcome external pressures to flourish in Boston, he hopes his visibility will inspire future generations of Asian Americans to take to the stage. "I can't control the color of my skin, I can't control my almond eyes or my height, but what I can control is my dynamics and how I approach dance," Lam says. "There's so many other Asian girls and boys that need that kind of leadership and role model."
---
This article will appear in "Character Media"'s March 2020 issue. Check out our current e-magazine here.