It feels like the latest and greatest K-pop band crops up every other day, occupying our social media feeds and Spotify stations with earworm tracks that transcend national borders in their appeal. But what about all the groups that don't dominate Billboard charts and awards shows?
The new K-drama series "Idol: The Coup," now streaming on Chinese platform iQiyi after its Nov. 8 premiere on Korean network JTBC, explores the lives of a fictional, failing K-pop girl group called Cotton Candy. After struggling to achieve stardom and dealing with the infamously rigorous demands placed on K-pop superstars, the girls decide to finish their run on their own terms. Real-life musicians like EXY (WJSN), Hani (EXID), Green (REDSQUARE) and more star in the show.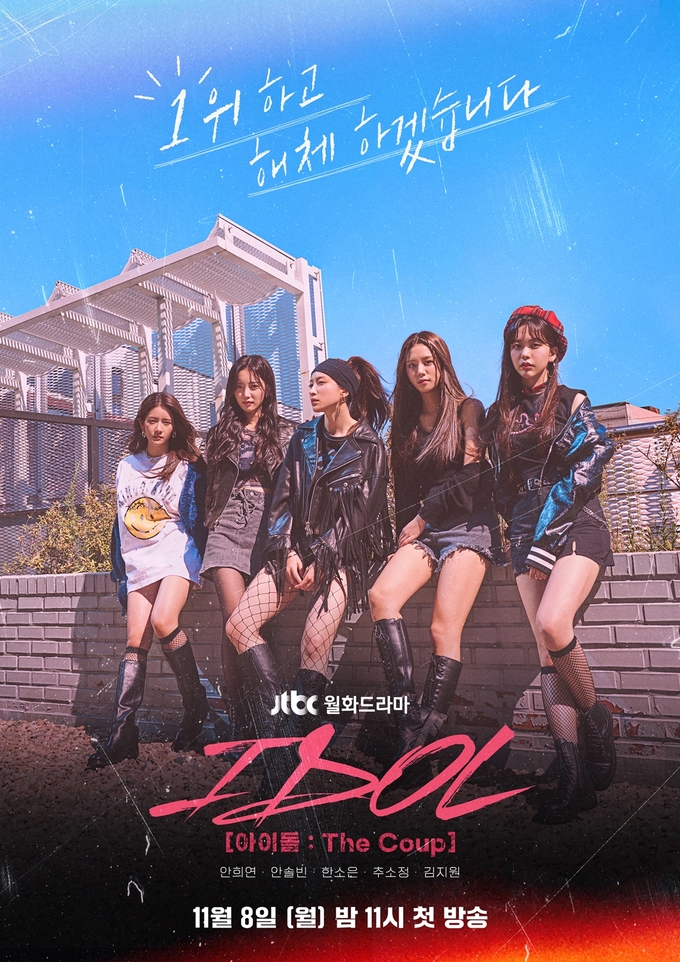 For a behind-the-scenes look at "Idol: The Coup," check out our Q&A with producer Daniel Park. The founder of Transparent Arts traveled halfway around the world to bring the series to life.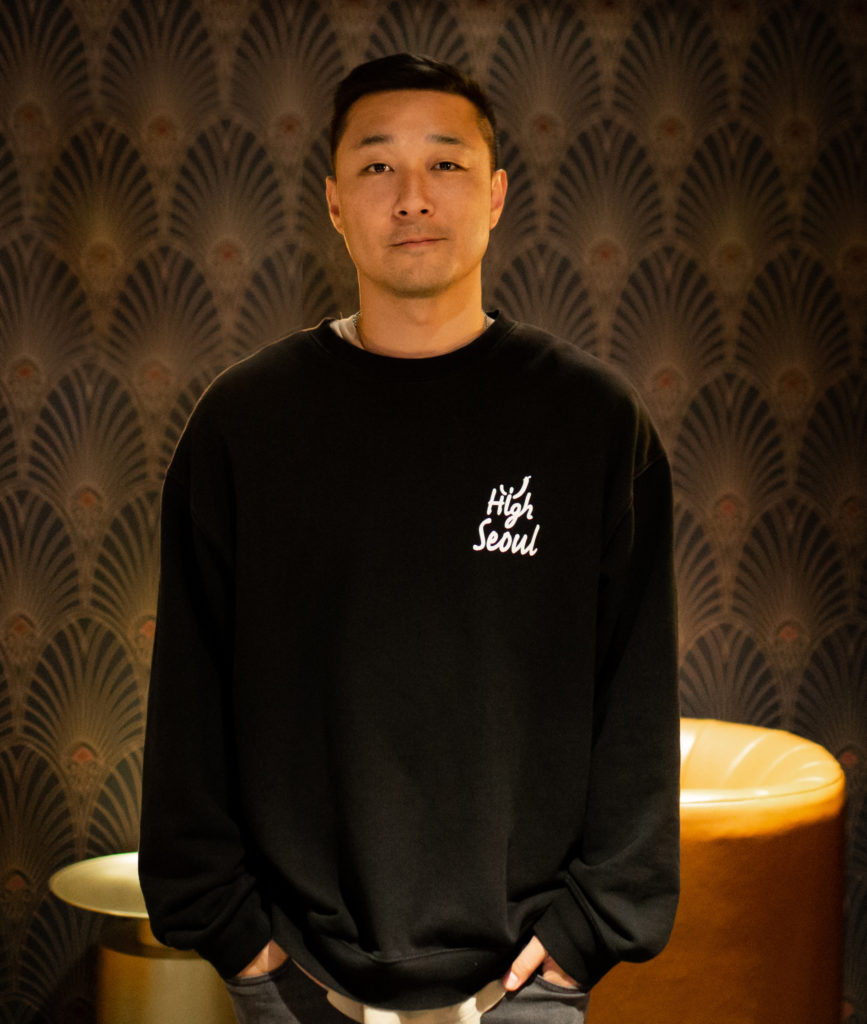 Character: Congratulations on the premiere of "Idol: The Coup!" Can you tell us more about your development on the series?
Park: It started off as an idea I had about creating a Korean drama that represented K-pop in a more realistic way. I was surprised that Korea hadn't really done too many music dramas, and a show that touched on the hardships and dreams K-pop acts go through would be an amazing topic. With the help of my co-producer Charles Chu, we took the idea to Korea and met with different producers and executives but eventually partnered up with production company Take2. One of their producers, Sung Ji Hye, really helped bring life to the development of the show. As we talked about the tone of the show I referenced another drama, "Misaeng." It turned out Sung had access to the writer, Jung Yoon-Jung. After some introductory meetings, we hounded Mrs. Jung until she agreed to write the show! Once she was secured the show development really ramped up until finally getting picked up by JTBC.
We essentially created 2 fictional K-pop groups for our show. Most of our female cast are currently active in K-pop groups and it was an amazing experience to get to work with them all under one project. The boy group [Mars] was made up of mostly actors, so it was rewarding to work with them in a different medium. Our production director Rachel Lee and A&R Yoo-Rae Cho were really able to put together some amazing songs and direction for our idol performances. Countless weeks were spent working with the talent from the show to put together great performances and moving music. Though grounded in the reality of the hardships of the entertainment industry, [the show] is also optimistic and a guide for a DIY attitude to survive the crazy world of K-pop.
The series explores many unseen sides of the Korean music industry, including performers' struggles with mental health. Why do you think this story is important to tell now?
Jung said that in Korea, many people work their whole lives toward one goal and if that goal isn't met, they feel like all is lost. She wanted to write a show where the message is, "It's okay, life can go on and you can find success in many other ways." This message is beautiful and very needed right now. South Korea has one of the world's highest suicide rates, but that seems to be a bit taboo to discuss openly. Globally, it seems there's a lot of mental health issues that are being exacerbated by social media. I would like to see more open dialogue about mental health so we can educate ourselves and find ways to collectively tackle these issues.
Which aspect of the show are you most excited for audiences to see?
I really love the fact that it's a show about a failed K-pop girl group. The way we represent the female perspective in the entertainment industry is refreshing and important. I also love the music we were able to create for the show. We were lucky to have [dance studio] 1MILLION do all the original choreography for the performances, and they hit in ways that only elevate the narrative. Most importantly, the show has great character development. Every episode has emotionally captivating scenes that shed light on our heroines' characters.
What else is coming up next for Transparent Arts?
We have a slate of shows in development for not only Korea, but the States as well. All of our ideas focus on bringing stories that have been underrepresented in their respective territories. As content and culture becomes more global, we're really excited to dig into that Venn diagram where East and West connect.