Jacky Lai's latest role puts her right in the heart of the action—and she couldn't be happier about it.
A reboot of the Arnold Schwarzenegger-starring 1996 film, "Eraser: Reborn" stars Lai as Rina Kimura, a crime boss' wife who decides to start working for the state. U.S. Marshal Mason Pollard (Dominic Sherwood), an "eraser" skilled in faking the deaths of protected witnesses, is tasked with making Kimura disappear. But he soon finds the job to be anything but simple, as the pair are double-crossed and pursued by assassins across the globe to Cape Town, South Africa. The film also stars McKinley Belcher III, Nathan Castle and Eddie Ramos, and released direct-to-video on June 7.
Known for playing scrappy journalist Kaylee Vo in "V Wars," Lai recently shared her experiences in working on "Eraser: Reborn," as well as what viewers can expect from the new film. Read our full interview below:
CM: What was it like to take on a starring role in "Eraser: Reborn," considering the fanbase behind the original film?
JL: I felt a lot of pressure following in the footsteps of Schwarzenegger and Vanessa Williams. Everyone who saw the movie at that time loved it, so it was a lot to live up to.
Can you share a bit about how your character, Rina, updates 'Eraser' for modern viewers?
Rina Kimura is a survivor, and she will do anything and everything to get what she wants. She's a fighter because she's had to be, and that feistiness is definitely something new.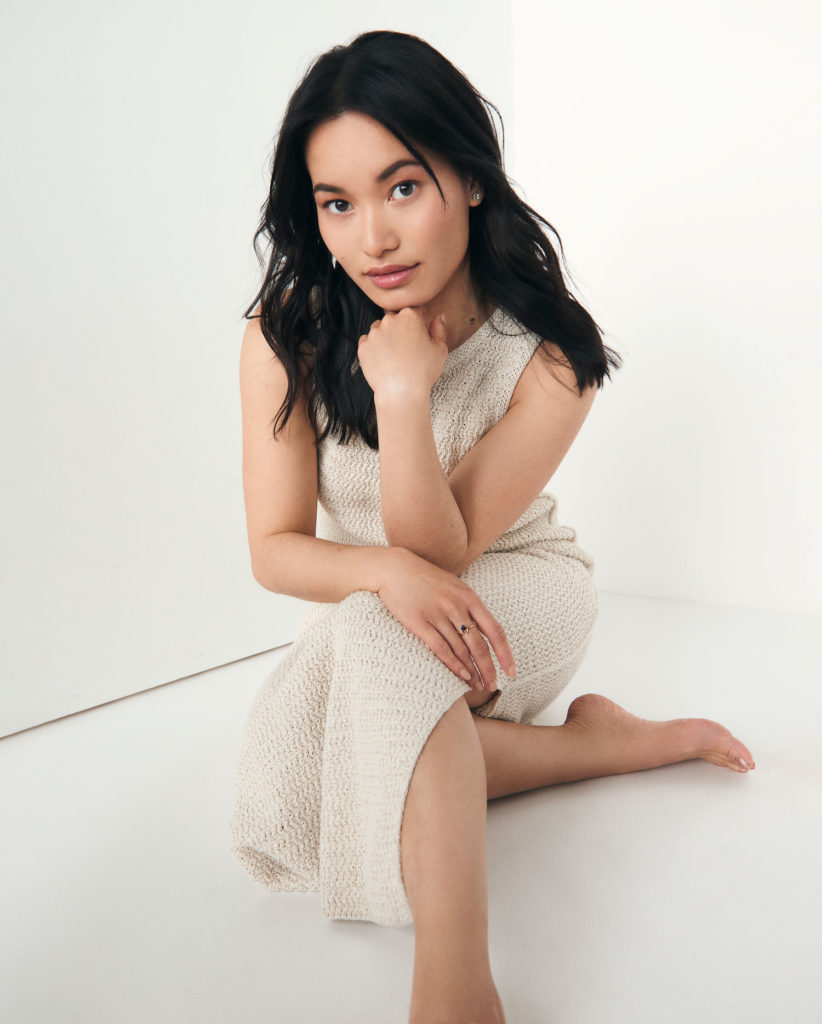 Did you perform your own stunts? What was your training like?
I did perform my own stunts; there were some dangerous ones that we were prepped to do, like jumping from one shipping container to another, which on the day we were not allowed to do due to insurance reasons. But whatever I can do, I did. I love doing stunts; I'm a tomboy that way and I always have so much fun being in the action. We rehearsed a lot with our stunt team and stunt doubles. We didn't have a lot of time to prep but we had some of the hardest working cast and crew so we were in rehearsals every chance we got.
What makes 'Eraser' still relevant for audiences today?
At the heart of this movie are real people who have all metabolized trauma differently. There's no easy good [or] bad guy, which is always relevant because that's real life. Nothing is all black or white, which makes for very interesting stories and characters.
As 'Eraser: Reborn' is now streaming, what's in store both for fans of the original and newcomers?
There's definitely an homage to the original, so for all the fans of the 1996 version, we hope it'll be nostalgic. For everyone watching, we hope you are entertained and excited by the action and the beautiful Cape Town backdrop that is painted throughout the movie.