If you somehow don't know Adele Lim's name by now, you certainly know the worlds she's helped craft: the diamond-studded, fireworks-exploding extravaganza of "Crazy Rich Asians"' Singapore and the calm and forested Kumandra in the Disney animated feature "Raya and the Last Dragon." And Lim is just getting started.
Born in Malaysia, Lim cut her teeth writing on TV series like "One Tree Hill" and "Life on Mars." She also got to know Jon M. Chu, who would later reach out with her first feature writing opportunity on "Crazy Rich Asians."
She then made headlines for a very different reason in 2019, after walking off the sequel over a significant pay disparity between her and her co-writer Peter Chiarelli. At the time, some naysayers may have wondered whether Lim had just doomed her career as a fledgling film writer.
Wonder no longer. As one of the writers behind "Raya and the Last Dragon," which features Disney's first ever Southeast Asian-inspired princess (voiced by Kelly Marie Tran), Lim has proved once and for all that she's here to stay. Now, she's making her directorial debut on a forthcoming untitled comedy from Lionsgate and Point Grey Pictures, billed as a raunchy, "Girls Trip"-esque film that follows a group of Asian American women exploring their roots across Asia.
She calls from Vancouver one fall morning, where she's about to kick off her final week of filming.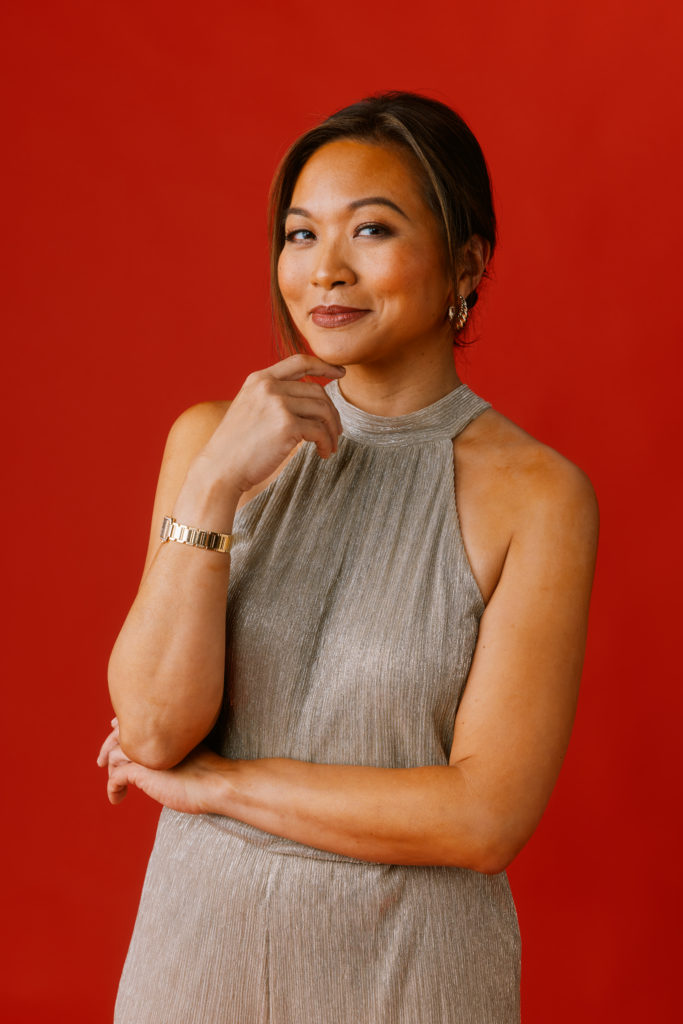 So, I do want to talk about your comedy feature, but I had a few questions about your most recent project, Raya and the Last Dragon. How did you become involved with the film?
Lim: "I had just come off 'Crazy Rich Asians;' it hadn't been released yet and Osnat Shurer from Walt Disney Animation Studios reached out to me. My career has been in entertainment focused on adults—I never saw myself as necessarily an animation writer. Also, my sense of humor is nasty as hell. But when Osnat talked to me about it, the main elements [were] that there was going to be this kickass female warrior who's best friends with a dragon, who was also female. I was like, 'I'm your person for this.' I have an obsession with dragons, specifically the Chinese dragon. And growing up in Asia, the movies I had were different movies than you have growing up over here. I grew up on a lot of Hong Kong action movies, [watching] people like Michelle Yeoh, Maggie Cheung. They can wield swords, and they're beautiful and they can flirt, but they can also kick your ass and destroy you. So my image of what a female movie star looked like was very different from what most American girls and women have.
Bringing a bit of that to a major Hollywood movie, specifically to a Disney animated movie, [was] one of those once-in-a-lifetime opportunities you don't turn down. My very first movie I watched was 'Snow White and the Seven Dwarfs.' My grandmother was obsessed with Disney, and that's something Disney prides itself on, creating these movies that don't just last for a few years. These are movies that your parents and your grandparents loved, and being able to have a Southeast Asian female warrior as the lead of one of those movies and [to have her] be seen around the world by little girls and boys was absolutely everything."
What were some of the main priorities that you and your co-writer Qui Nguyen had in mind when creating the script for the film?
"What was most important to us was to tell a story with authenticity and joy. When Hollywood has Asian representation, it tends to be East Asian. Asians are not a monolith. There are so many different countries and cultures, but there is one thing that runs through all of those, which is this very strong sense of generosity and community.
In America, there's this mandate for individual greatness. Our storytelling [is] always about one hero, often a white, good-looking male, who overcomes all adversity, takes on the whole world and single-handedly saves the day. We knew that was not the kind of story we wanted to tell. It was about a fearless hero, but it's not going to be one savior who's going to take down all the bad guys through violence. It is going to be about us finding a way to fight through our differences, through terrifying situations, through the grim reality of the world and come together while respecting our differences.
And beyond the bigger goals of the movie, Qui and I also wanted to write a movie that our kids were going to love, that was going to blow the minds of children around the world, be insanely fun and show things they hadn't seen, whether it was the water dragon [or] little things like our fruits. Being able to bring that to the rest of the world was very exciting."
So, moving over to the comedy feature you're working on right now, everything I've read about it so far looks incredible. You've got this amazing writing team behind it and an amazing cast, with Ashley Park, Sherry Cola and so many more. Can you tell us about that?
"When you make a movie like this, there aren't a lot of existing feature, A-list level ingenues who are Asian American women. You have to have a lot of faith and trust from the studios and your producers to be able to put a movie like this together. Because our community hasn't had those opportunities yet, we need people to be able to break through that first barrier and have that support.
They're really the reason why we make these movies: the ability to discover and spotlight new talent. We're not given enough opportunities as it is for our actors, and just having a space where they can discover and play and be themselves has been fantastic."
A movie like this is so long overdue, so that's amazing.
"It was important for [my co-writers] Cherry [Chevapravatdumrong], Teresa [Hsiao] and me that we have a strong female point of view on this; the kind of movie we wanted to watch when we were in our 20s. There are times where I'll take a step back, like, 'What the hell are we doing here? Are we making a movie just to entertain ourselves?' But that's the first step. You never start a project thinking, 'This is about representation,' or 'This is about fixing racial disparity.' You make a movie because it's going to blow the roof off the place."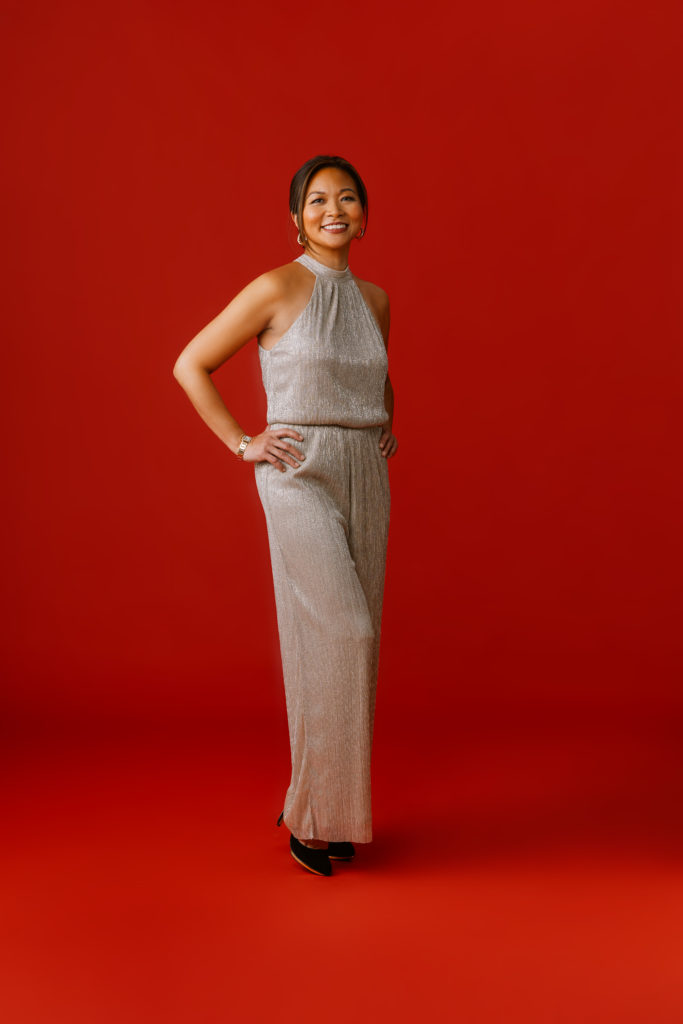 As a first-time director and also as a writer who's so outspoken about the discrimination that women face, what do you hope is ahead for the future of other women in the industry?
"What I would love to see is more female and people-of-color content creators, directors and creatives in key positions, which is to say writing, directing, producing, being movie critics, executives, because that is how we get movies done with a different point of view. For too long, we've been asking, 'Please give us a voice,' and nobody just gives it to you. You need a community to be there to understand your vision. The industry is reshaping for groups that have been traditionally marginalized, and I would encourage them to step up as storytellers wherever they can.
There's a resistance or a fear that a lot of people within our community have, because traditionally, we've only been depicted in certain ways. My attitude is the opposite—I want to be portrayed in a nasty light, in a negative light, to have a character beyond our cultural identity. We are in such an exciting time right now, where the entire world is opening up and [streaming platforms] are looking internationally for different stories to tell. Everybody is attracted to new, exciting stories, regardless of where those stories come from.
So, I encourage everyone out there: If you have a story to tell, be bold, be unapologetic. You are what success looks like. You have to have that insane belief in yourself to put yourself out there and not wait for someone to ask and make sure that you're ready. I encourage everybody to be themselves and to celebrate their specific experience and voice."
---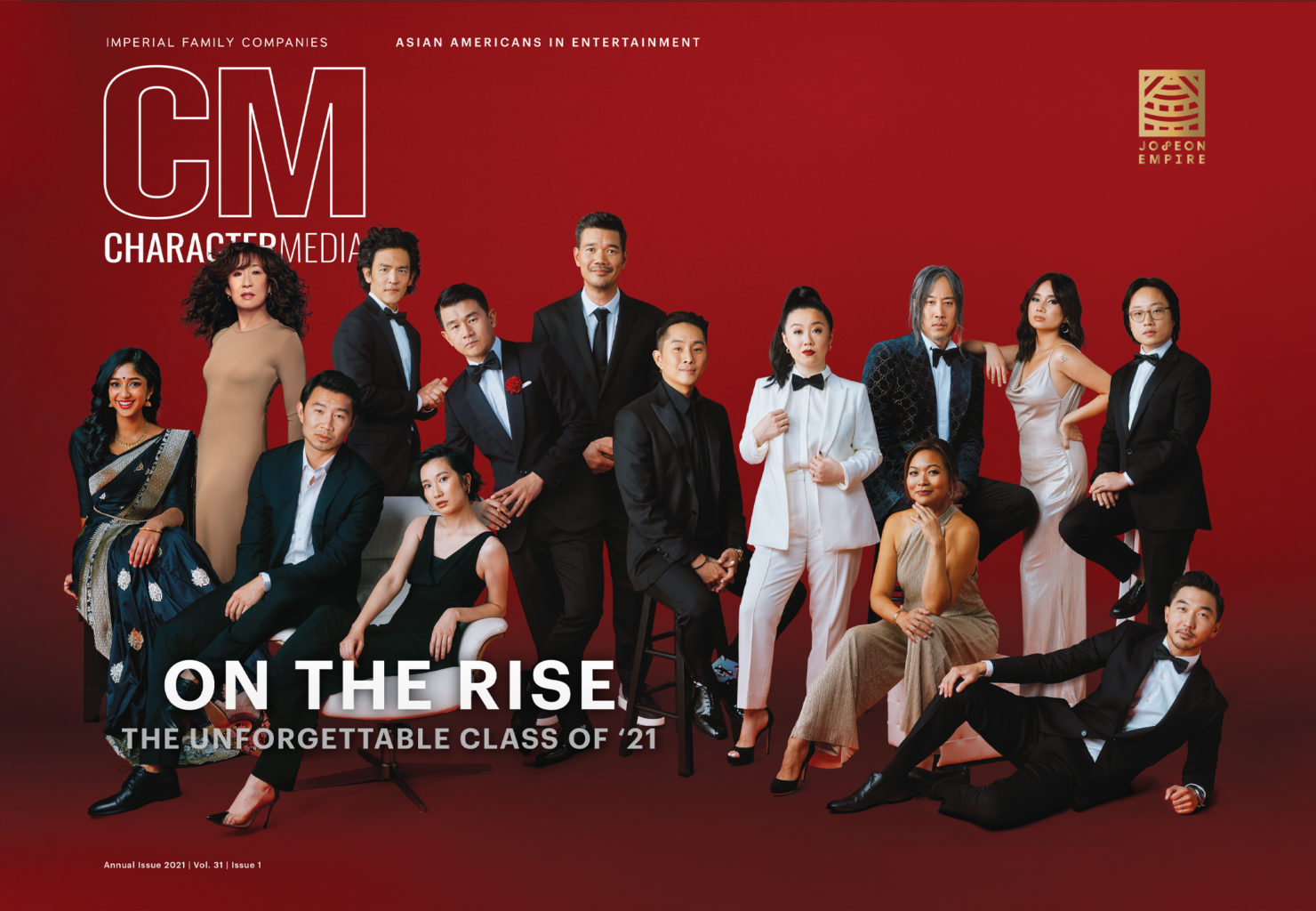 This article appeared in Character Media's Annual 2021 Issue. Read our full e-magazine here.