Mother-daughter relationships can be complicated, to say the least. But once supernatural elements are added into the mix, "complicated" doesn't even begin to cover it.
Fivel Stewart and Sandra Oh play one generation of mothers and daughters in "Umma," which premieres today, March 18. Directed by Iris K. Shim in her narrative feature debut, the film follows Amanda (Oh) and her teenage daughter (Stewart), whose quiet lives on a remote farm are upended when Amanda's mother's remains arrive from Korea. MeeWha Alana Lee, Odeya Rush and Dermot Mulroney also star.
Although the film's trailer might convince viewers otherwise, "Umma" is less of a horror flick and more of a psychological thriller. Take it from Stewart, who joined us over Zoom from Montreal shortly before the premiere. Read our full conversation below, then head to your nearest theater to catch "Umma" on the big screen.
Character: What about this role was unique or exciting for you?
FS: The first taste of 'Umma' that I got was in the chemistry read with Sandra. I had done three self-tapes, just sending in a tape to Iris. Then, I got the call saying, 'Sandra is going to be in the room; you're going to read with her.' Very intimidating. But I went in and this passion was just breathing in the room. Sandra, as a person, is very passionate and powerful, and so is Iris. I'm a very passionate person as well, so our immediate vibes really meshed. When I walked out of the room I was like, 'Whoa, if I get that role, this movie is going to change my life forever.'
What was it like to work with Sandra on the film?
Working with her was very spiritually awakening and put acting on a different level. Sandra allowed [the characters] to really come to life. There was no method acting, but we could so easily tap into that mother-and-daughter relationship. Before we went to set she invited me to her practice, just allowing the dialogue to sit with us, moving around with the dialogue, touching each other and crying together. We cried together so much. But when we got to filming, we already had a past; we had things that hurt us and things that made us happy and sad together. So, to go into that was easy.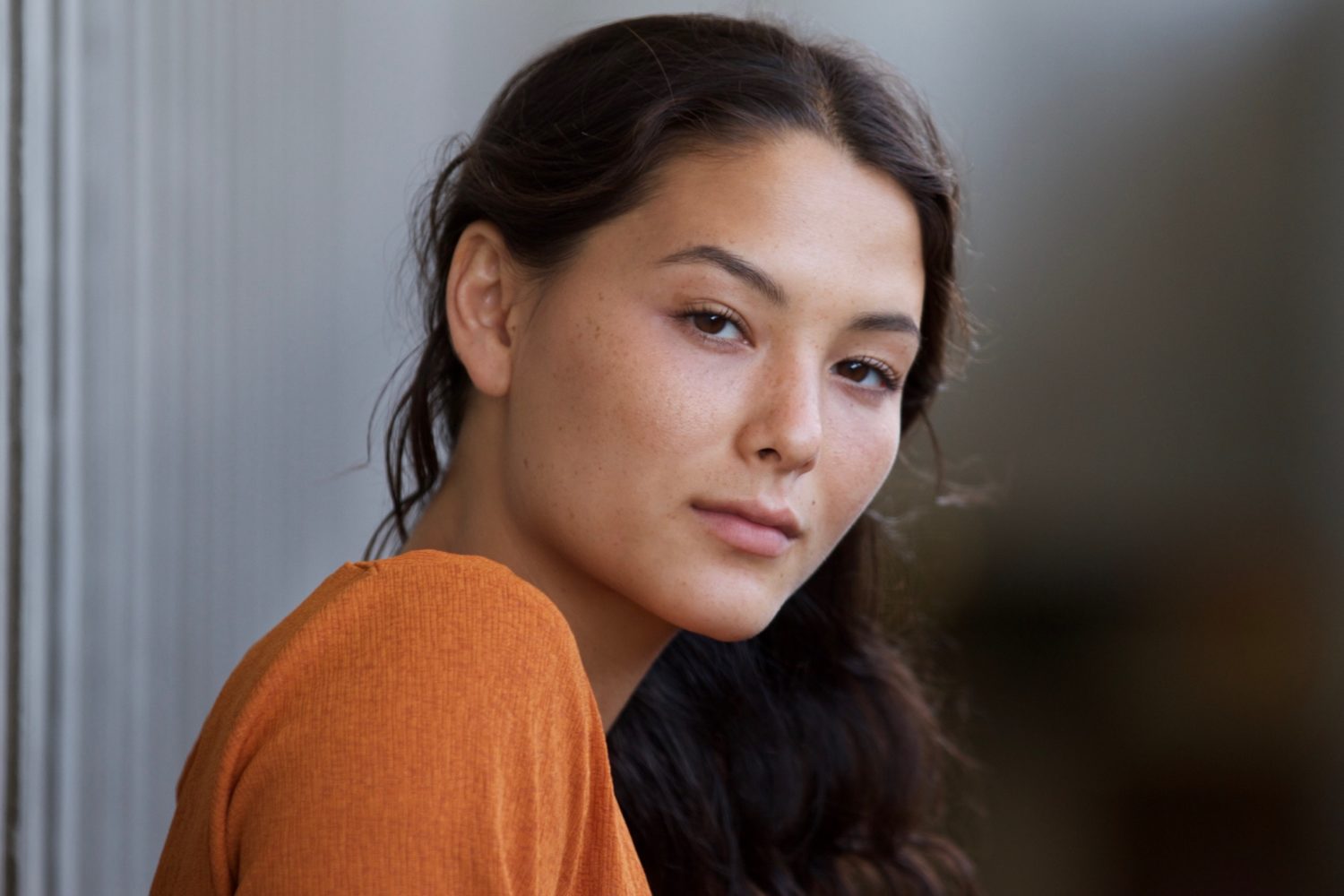 Asian American movies and TV so often focus on positive familial representation, and 'Umma' is such a different spin on that. How does the film portray those kinds of relationships, especially those between mothers and daughters?
A mother-and-daughter relationship is so special because you're dealing with two people physically similar, who are going through the same things. That can get touchy; that can get very sensitive. The representation in 'Umma' is actually very accurate to a lot of mother-and-daughter relationships, where they're shy, maybe scared to step on their moms' toes, walking on eggshells. A lot of women do experience that growing up, and I know my mom did, so young girls and moms are going to be able to see themselves in 'Umma.' I hope people feel very connected to our characters.
Can you share a little bit about the specific kind of horror that's portrayed in 'Umma?'
There are definitely some horror aspects to it. The fact that your mom comes back to haunt you, that idea is haunting. There is a huge psychological element to it, but there are some horrific ideas, because mothers are inevitable. A mother's love is inevitable. So, it's a little bit of both.
Even though on-screen representation is progressing these days, how do you feel about this being one of the first major Asian American-specific horror or thriller films to come out right now?
I feel so freaking lucky; I feel on top of the world about it. We are making history. I am representing so many faces that need to be heard and seen, and for it to be Sandra and I? That's anyone's dream come true.