Remember your secret addiction to "Dawson's Creek," where you felt shame watching each increasingly goofy episode, but couldn't stop? Or maybe that was just me? Well, for all you die hard Creekers and Van Der Beekers out there, this new original mini-series from Hulu was tailor-made for you.
In the TV adaptation of John Green's debut novel, "Looking For Alaska," we find a tale older than time. Brooding gloom-lord Miles Halter (Charlie Plummer) meets the charismatic yet mysterious Alaska Young (Kristine Froseth) and falls for her at a boarding high school in early 2000s Alabama. The tepid romance between Halter and Young is the main event of the series, but there's plenty of other elements waiting to grab the audience's attention. Our main gang of protagonists are a multiracial bunch of hip misfits, rounded out by Takumi (Jay Lee), and Chip Martin (Denny Love) who frequently clash with bullies Longwell (Uriah Shelton) and Hank Walsten (C.G. Lewis). We follow the lives of these young teens as they try and survive the trappings of boarding school life with strict rules, curfews, cafeteria food and (*gasp*) no technological connection to the outside world. It's been almost 20 years since we said our goodbyes to "Dawson's Creek," but here we are again by what feels like a similar creek, where the artistic boy falls for the small town girl in a teen drama with the same pseudo-intellectual dialogue that made the former charming.
This show takes place in 2005, but it's a look into the future and present in terms of its diverse casting, and character details that break through the stereotypical tropes that we've become accustomed to from teen dramas from the likes of The CW and The WB. "Looking for Alaska" has interracial couples with disapproving parents (but not because of race), professors who look like gothic disco-pimps dropping poetic lines of reason and good-looking bullies who dabble in Mandarin. There is one scene where a former president's last words are the deciding factor to see if the bullies will quash their beef, or rage further on for boarding school supremacy.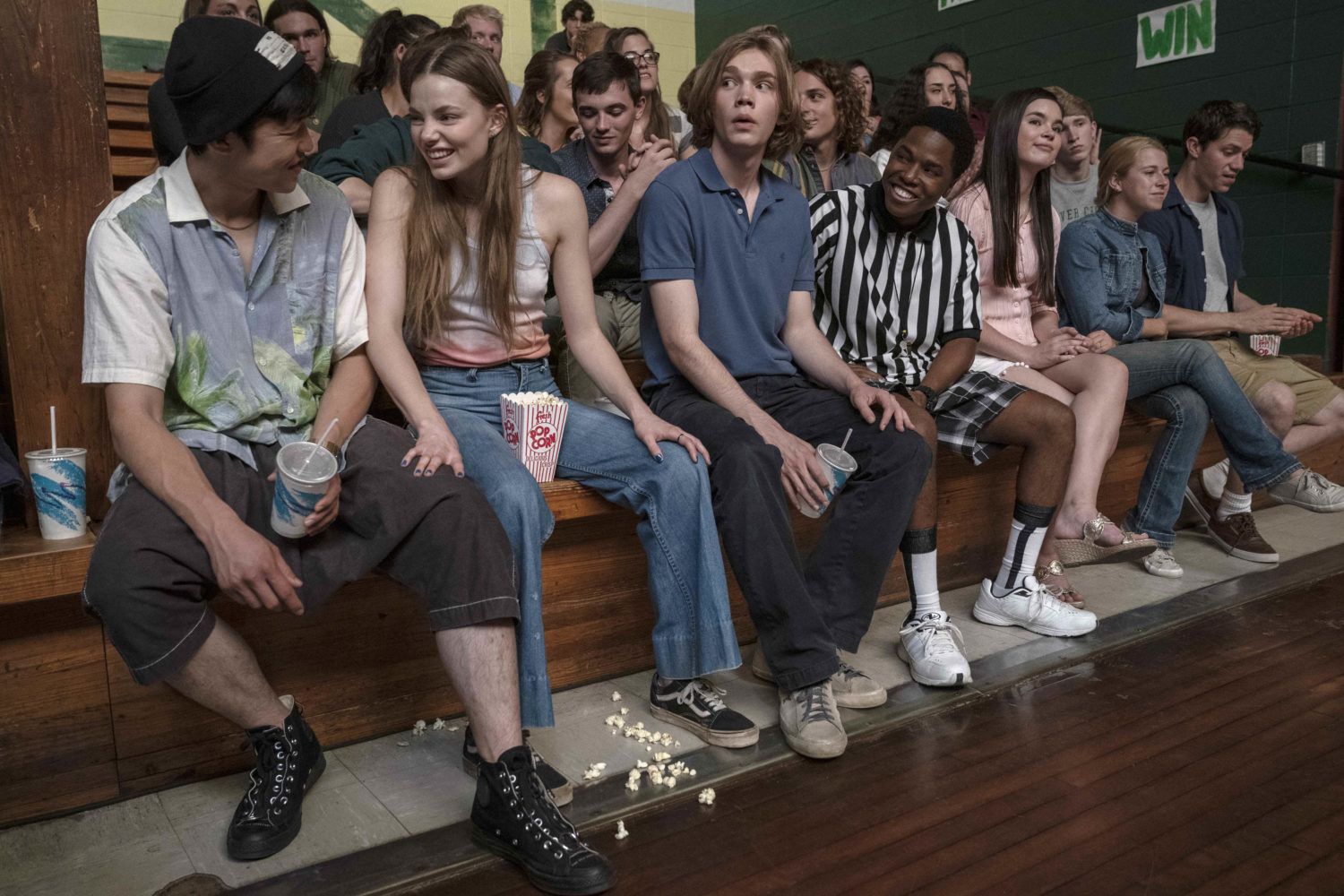 Shows like these usually have the same vibes that you get from the trailer. "Looking for Alaska" will definitely get some eye-rolls at the non-realistic dialogue, which makes you well aware that the words are recited from scripts instead of the heart. And with pranks as the main focus in people's lives, viewers have to wonder if anything else is going on in this town. But even with all the questions you want to shout at the screen, because this is so far from anyone's memories of high school (even boarding high school), you can't help but get sucked into it—even if you're not exactly sure how. After a while, you'll find yourself wanting to stay in this tiny town with Miles and Alaska just so you can find out what's going to happen next. It's also a plus that the soundtrack comes from the same era the show takes place in: glorious 2005, when the Strokes broke New York City and opened up the floodgates of indie rock to the rest of the world. When the psychotic and intricate drums of Bloc Party's Matt Tong come in during the slow-motion montage that ends the first episode, it's hard not to fall for this teen soap drama.
I haven't read the book the show is based on, so I can't comment on whether or not this is a faithful adaptation of the novel, but one thing is for sure—this show is perfect for teens who want a glimpse into the escape of boarding school, and what joys and pains living away from home can bring. But, for all you nostalgic '90s adults out there, it's worth watching just for the throwback value and easy binge-watch appeal. There are even sentimental moments sprinkled throughout the show that are basically guaranteed to make you ugly Van Der Beek-cry. You know the meme. Now, go and seek a great perhaps, and take a chance on "Looking For Alaska."
---
This article will appear in Character Media's October 2019 issue. Check out the e-magazine here.