These days, whenever you turn on the TV (or laptop or phone), it can feel like the media is little more than a deluge of bad news. Stories about climate crisis, war, poverty, disease and just about every other imaginable horror dominate our screens. It's enough to make plenty of people want to strap on a tinfoil hat and never look back.
Enter "Little America," Apple TV Plus' answer to the inundation of negative stories and heartache that dominates our newsfeeds. In a time when discussion around immigration policy is a veritable landmine, this series (which has already been renewed for a second season) focuses on immigrants' uplifting true stories. Based on the essays submitted to Epic Magazine, each 30-minute episode follows a different storyline, from that of a middle schooler who suddenly finds himself running his deported parents' hotel, to the dreams of a Nigerian man who loves western cowboy culture. Kumail Nanjiani ("Stuber") and wife Emily V. Gordon ("The Big Sick") write and executive produce, joined by "Master of None" creator Alan Yang.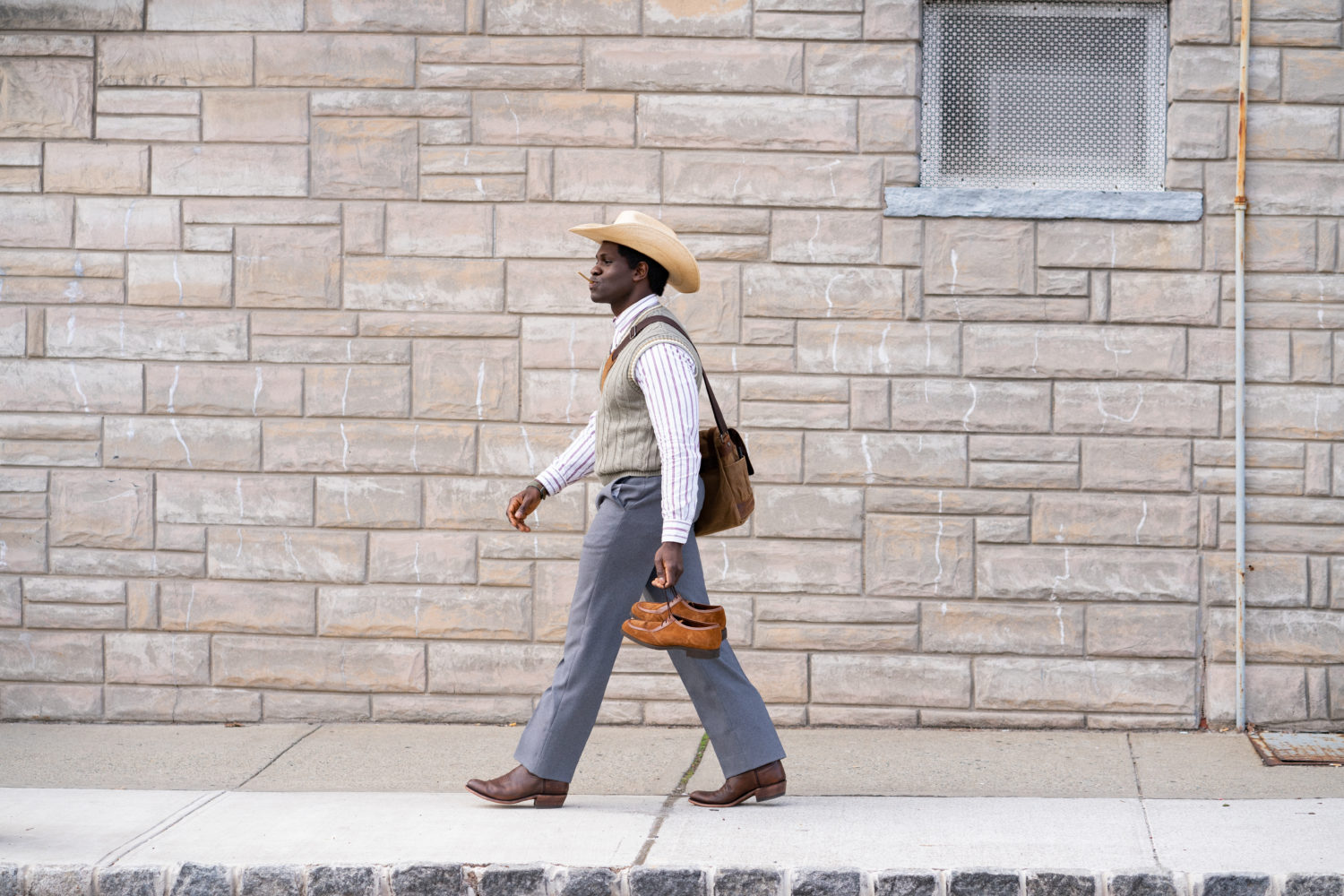 "Little America" advertises itself as going "beyond news headlines," but of course, it's impossible not to view the series as politicized. The creators make a solid and somewhat successful effort to avoid modern conflicts, primarily by removing audiences from 2020 and taking them back in time to the 1980s or early 2000s. Because each story was originally written by someone who lived through it, the episodes are able to tackle a number of different time periods and show how the country has changed, or how it hasn't.
And remember that lurking, negative media presence that pervades most of our lives? You won't see that here. Instead of focusing on the more traumatic aspects of immigration, the series very nearly overtaxes itself by focusing on its subjects' bright futures. But there's no doubt that watching a determined Ugandan woman become a successful bakery owner is a refreshing change from the typical downtrodden immigration narratives we've become accustomed to. Though it's impossible to entirely ignore nagging cynical thoughts, you might just find yourself rekindling belief in the good ol' American dream while watching each story.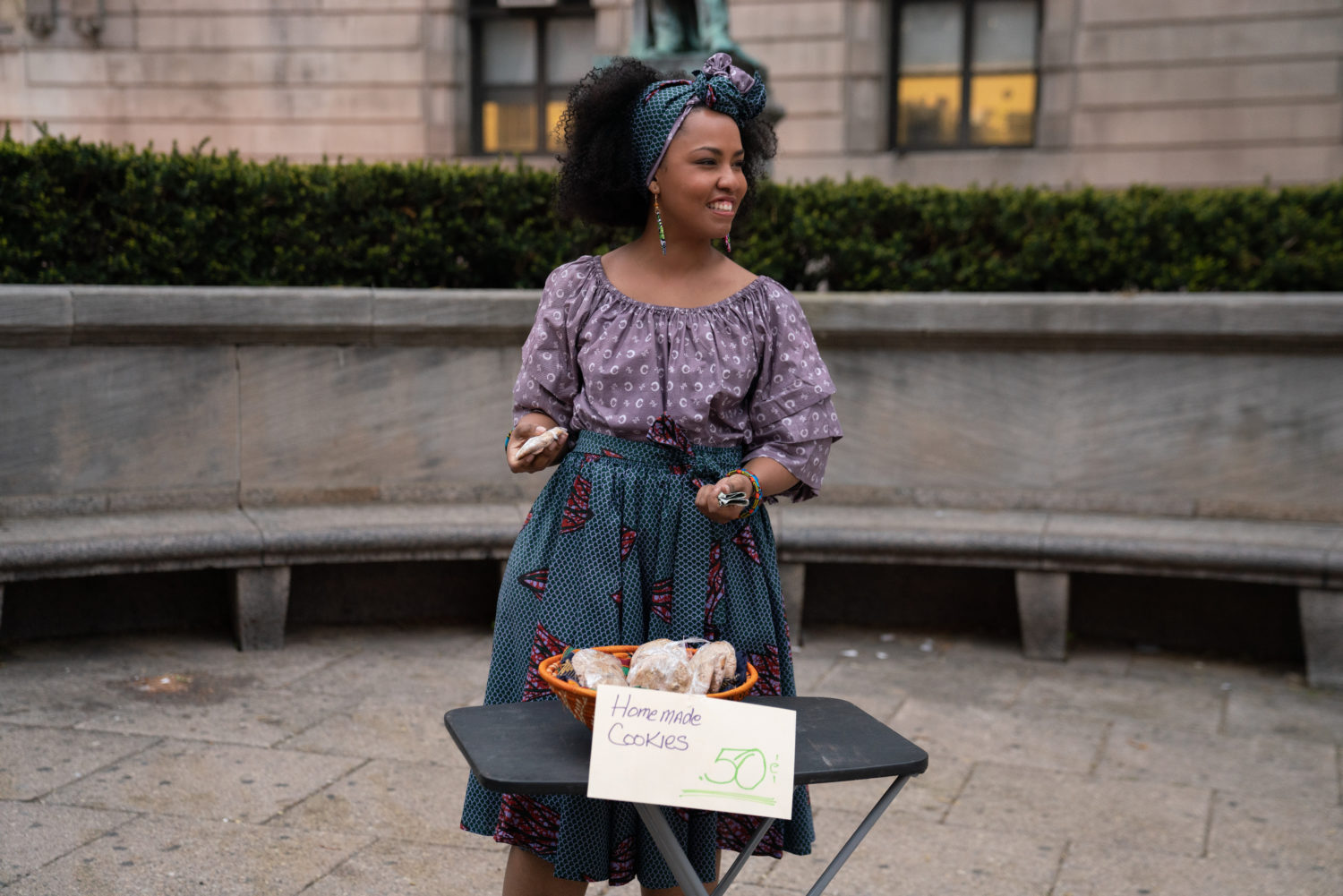 The casting is another strong point of the series, showcasing an array of relative newcomers to American TV screens (with a few notable exceptions, like Zachary Quinto and "Atlanta"'s Conphidance). Each episode features a huge ensemble of actors, many of whom have been pulled from across the globe, but all of the cast manages to hook the audience in with their authentic performances. Throughout the revolving roster of faces that appear in each episode, each character feels fully inhabited, regardless of if they're on-screen for three minutes or 30.
But that short episode time also makes it difficult to identify the deeper emotional stakes of each storyline, leaving audiences without a solid connection to the characters that the actors pour their hearts and souls into. As in many films and shows based on a true story, sentimentalism takes center stage. Clunky, on-the-nose dialogue and obvious symbolism are both prevalent throughout episodes, like when an overly attached Chinese mother watches a film about calving glaciers while clinging tightly to her two reluctant teens. Perhaps more subtlety could have been explored in a longer format, such as a movie or hour-long episodes, but the way subtext is almost dumbed down for viewers comes as a surprise, especially considering the names attached to the creative team.
The fun of each episode is in its positivity, but that positivity can also be a double-edged sword. The series' relentlessly upbeat tales are almost more than can be believed, although as the show reminds us again and again, it is one of the most genuine portrayals of immigration out there. Viewers will probably like or dislike "Little America" based on whether they believe the truth of the stories, but it's nevertheless a welcome palate cleanser from the steady media diet of tragedy that most of us consume.
---
"Little America" premieres today, Jan. 17. You can watch the trailer here.