Mindy Kaling's new series, "Never Have I Ever," has a lot of competition in the young-woman-coming-of-age genre. There have been a few notable and beloved screen entries in recent years, but we've also seen our fair share of less successful forays, where heavy handed attempts at relatability outweigh any real memories that viewers might recall from their teenage years.
Rest assured, though—"Never Have I Ever," premiering on April 27, falls into the former category alongside the likes of "PEN15" and "Booksmart." Helmed by Kaling and her "The Mindy Project" co-writer Lang Fisher, the series is led by newcomer Maitreyi Ramakrishnan as Devi, a fiery, emotional trainwreck of a teen who's grappling not just with the normal ups and downs of high school, but also with her father's untimely passing and her subsequent temporary paralysis. As she struggles to get along with her demanding mother and support her two best friends, compsci geek Fabiola (Lee Rodriguez) and literal drama queen Eleanor (Ramona Young), Devi's also hunting for a hookup with her school's resident hunk, Paxton Hall-Yoshida (Darren Barnet of "This Is Us").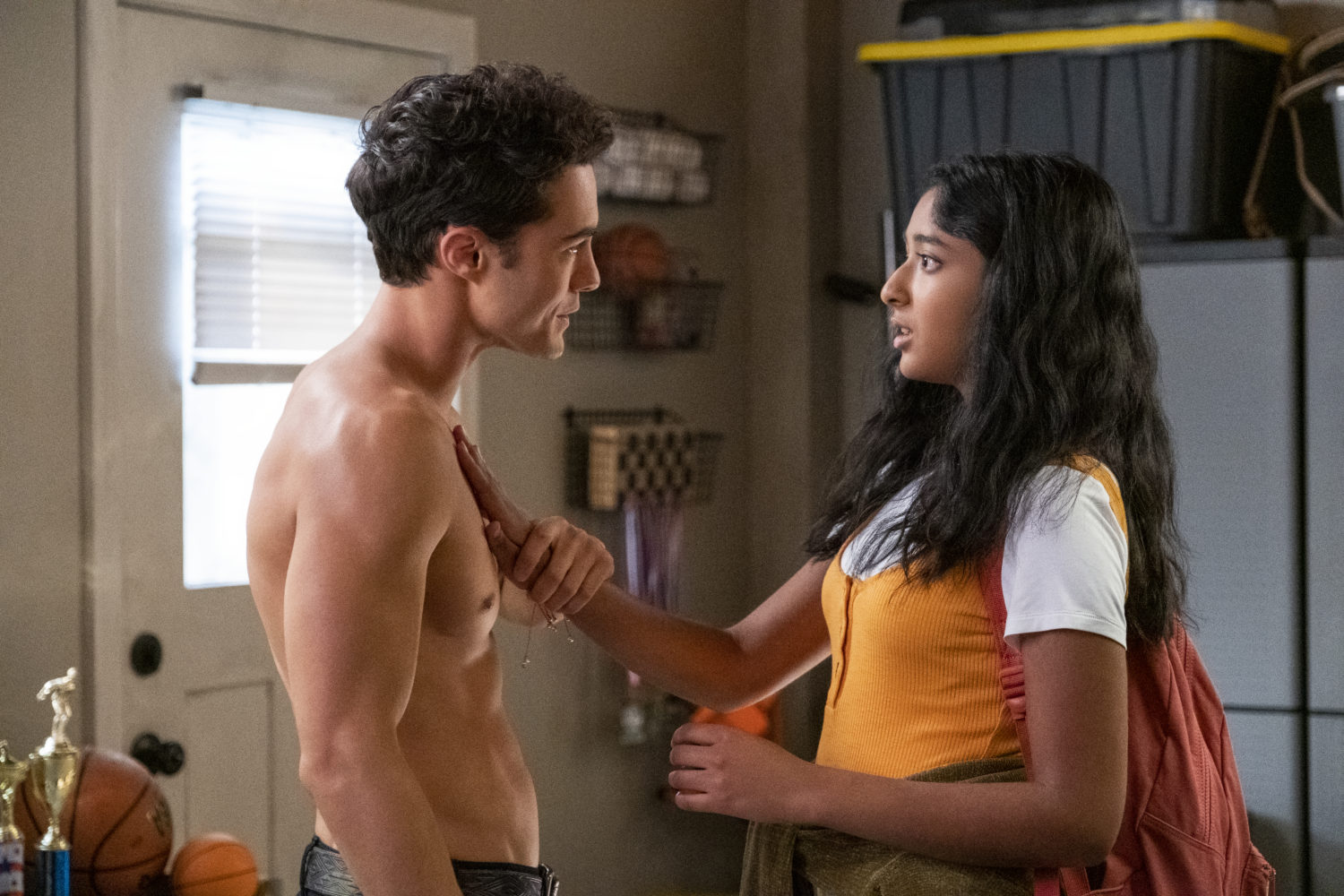 It goes without saying that the series steers clear of overdone genre tropes, in large part due to the clever writing that typifies any Kaling project. Characters' dialogue is snappy and genuine, even when discussing hard-hitting topics like heritage and cultural tradition, aided by the presence of voice-over narration (mostly) from International Tennis Hall-of-Famer John McEnroe. Not that narration is a rarity in similar series, but to have it work on multiple levels and boost the comedy rather than dragging down jokes already sets "Never Have I Ever" apart from the pack.
Devi's storyline also presents a fresh take on the kind of immigrant tale that's just starting to pick up steam on TV screens. No shade to "Fresh Off the Boat," but the creative team behind this series isn't afraid to present some of the less pleasant moments in the life of an Asian American family. There's no fake-laughing it off when Devi mouths off to her mom ("Delhi Belly" star Poorna Jagannathan). Instead, she's promptly threatened  with "a smack," a decision explained to a nearby white neighbor as "an acceptable punishment in many minority cultures"—which, as any second-generation kid can tell you, it most definitely is. Devi's rocky relationships with her mother and her do-no-wrong cousin Kamala (Richa Moorjani) ground the more frivolous aspects of the plot, giving her particular teen angst a genuine root.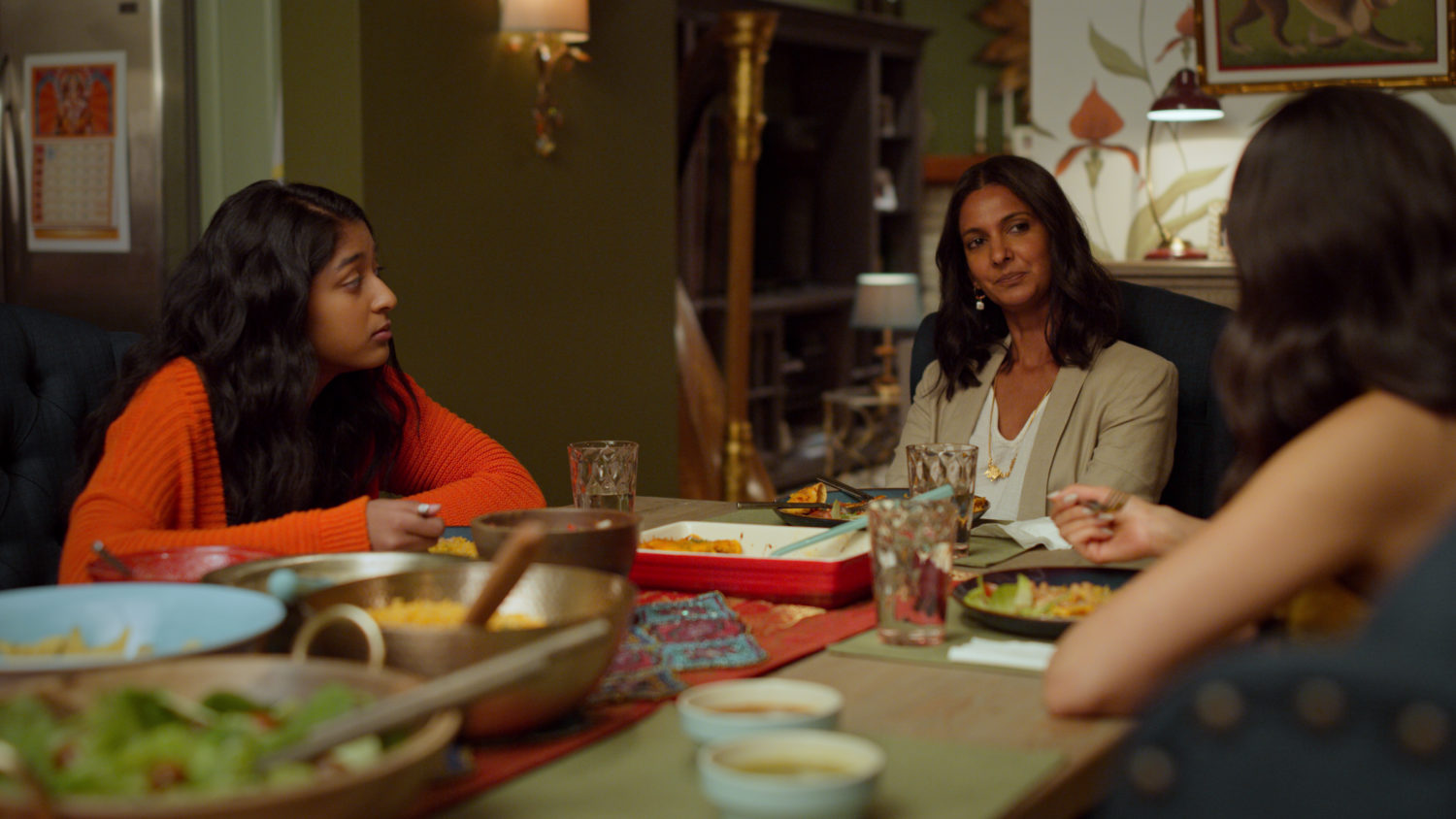 Yet despite sometimes tackling heavy subjects (for a teen comedy series, that is), episodes stay charming and buoyant. While "Never Have I Ever" is based on Kaling's own teen years in suburban Massachusetts, the bright, sunny setting of Southern California keeps the show's plot light enough to remain comfortably in the comedy realm. So much so, in fact, that the seriousness of the conflicts faced by Devi and her friends can sometimes go unnoticed. It becomes all the more impactful when those struggles, like complicated family relationships and fears of coming out to parents, are finally depicted with their deserved narrative weight.
Without giving too much away, though, the first season's finale episode neatly ties up many of Devi's internal and external battles, leaving few questions unanswered. Almost all of the main characters undergo some significant and well-earned development, so it's tough to imagine what might be explored in subsequent episodes. But should Netflix choose to move forward with a second season, the first proves beyond a doubt that having Kaling and Fisher at the wheel will make it a good one.