After the onslaught of terrible things happening in the year 2020, what with the novel coronavirus pandemic and the exposure of systemic racism, it seems like everyone is in need of something in their lives to help recover. Whether that means ordering takeout from a favorite restaurant, taking a walk in a park (with a mask on), or even listening to the latest release from a favorite artist, anything to get a well-deserved break from the world.
That's where The Naked and Famous come in with their newest studio album. Appropriately named "Recover," the album tackles the pain of loss with an uplifting and hopeful sound, perfect for bringing light to a nowadays dark outlook on life. Releasing today, July 24, "Recover" marks the band's first full-length album since becoming a duo.
The indie synth-pop group first formed in 2008, while vocalist Alisa Xayalith (a daughter of Laotian refugees) and guitarist Thom Powers were attending the Music and Audio Institute of New Zealand in their hometown of Auckland. Originally a five-piece band, The Naked and Famous' full-length debut in 2010 featured their breakthrough hit "Young Blood," and their emotional 2016 album "Simple Forms" is often described as the band's most complex and compelling work to date. Now in a new era as a pair, Xayalith and Powers are focused on creating a healing atmosphere for listeners to experience.
No strangers to pain and recovery themselves, the duo use this new record to take an intimate look at their own resilience as a band and as individuals. Described as a largely autobiographical body of work, "Recover" is rooted in a sense of survival and self-preservation. "We feel incredibly lucky to still be creating music together," Powers says. "It's a big personal achievement, and this whole album is a kind of ode to our story." Told in three parts, the album opens with a pop-influenced beginning, a deep, sonorous middle, and a dreamy, romantic ending reminiscent of a fairytale's narrative arc.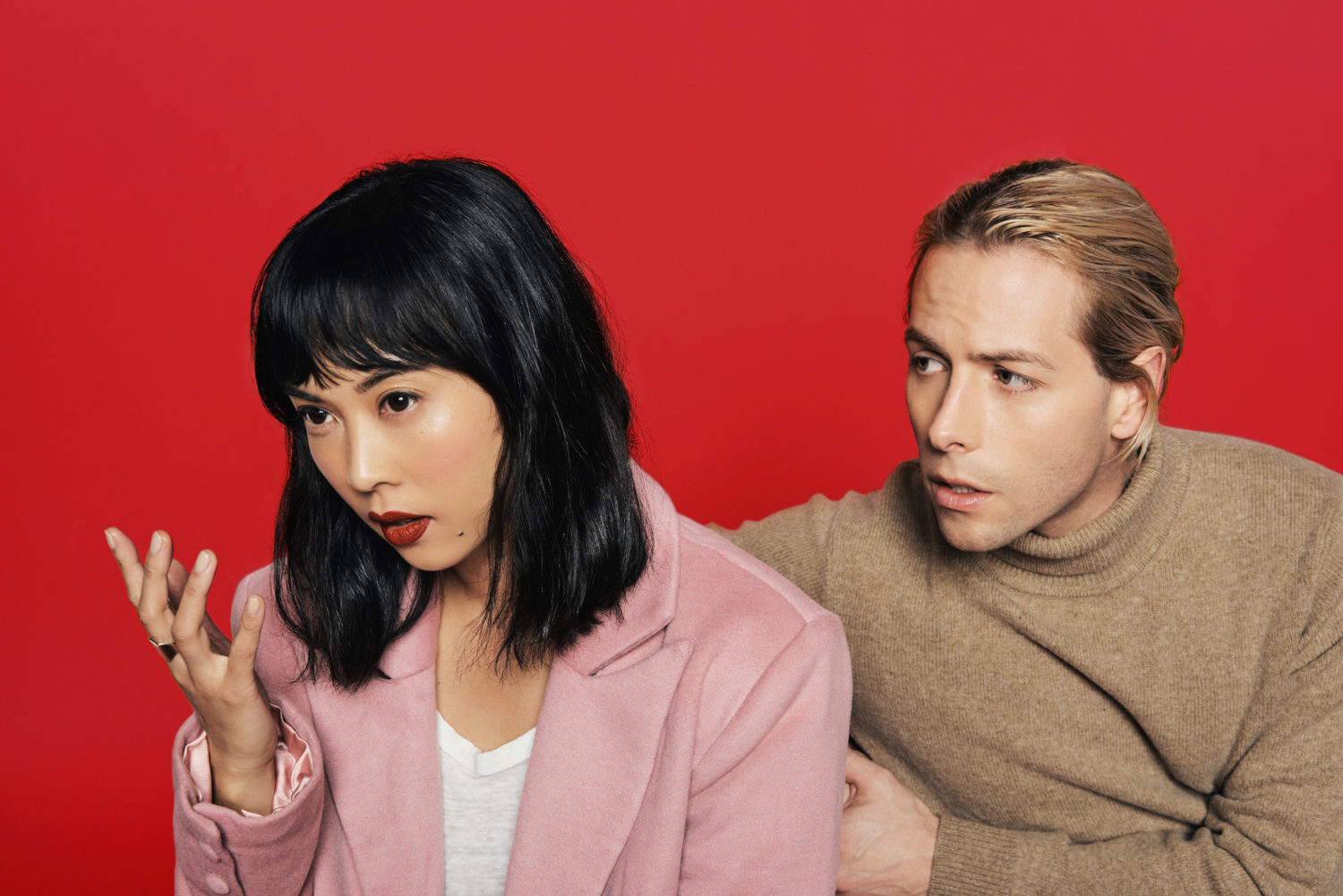 The first section is imbued with a bright optimism, opening with the gospel-inspired track "Recover," whose central mantra "I can regain myself and recover" serves as the perfect introduction to the rest of the album. One of the lead singles, "Come As You Are," is an anthem of self-love and acceptance that recognizes the importance of inclusivity in this day and age. The lyrics in the percussion-heavy chorus, "So easy to love, come as you are, there's no limit to the ways that I adore" exemplify an unconditional love for people of all walks of life. "Ultimately it's about accepting people for who they really are, and recognizing that everyone deserves love," Xayalith says. "Whether you're in the LGBTQ community or an immigrant or any other marginalized group, this is a safe space for you," Powers adds.
Part two, marked by the "Echoes in the Dark" interlude, takes a tonal shift into something much more somber. The band's latest single, "Death," released during quarantine, is a minimal synth-pop track that provides a great example of the album's overall melancholic lyricism, masked in a hopeful instrumental. "Mortality has always fascinated me, but it's becoming more of a tangible concept as my family gets older," Powers explains. "'Death' is a sober and loving reminder to value the life around us and stay appreciative and connected to those we cherish … this mentality feels especially important during the times we're currently in."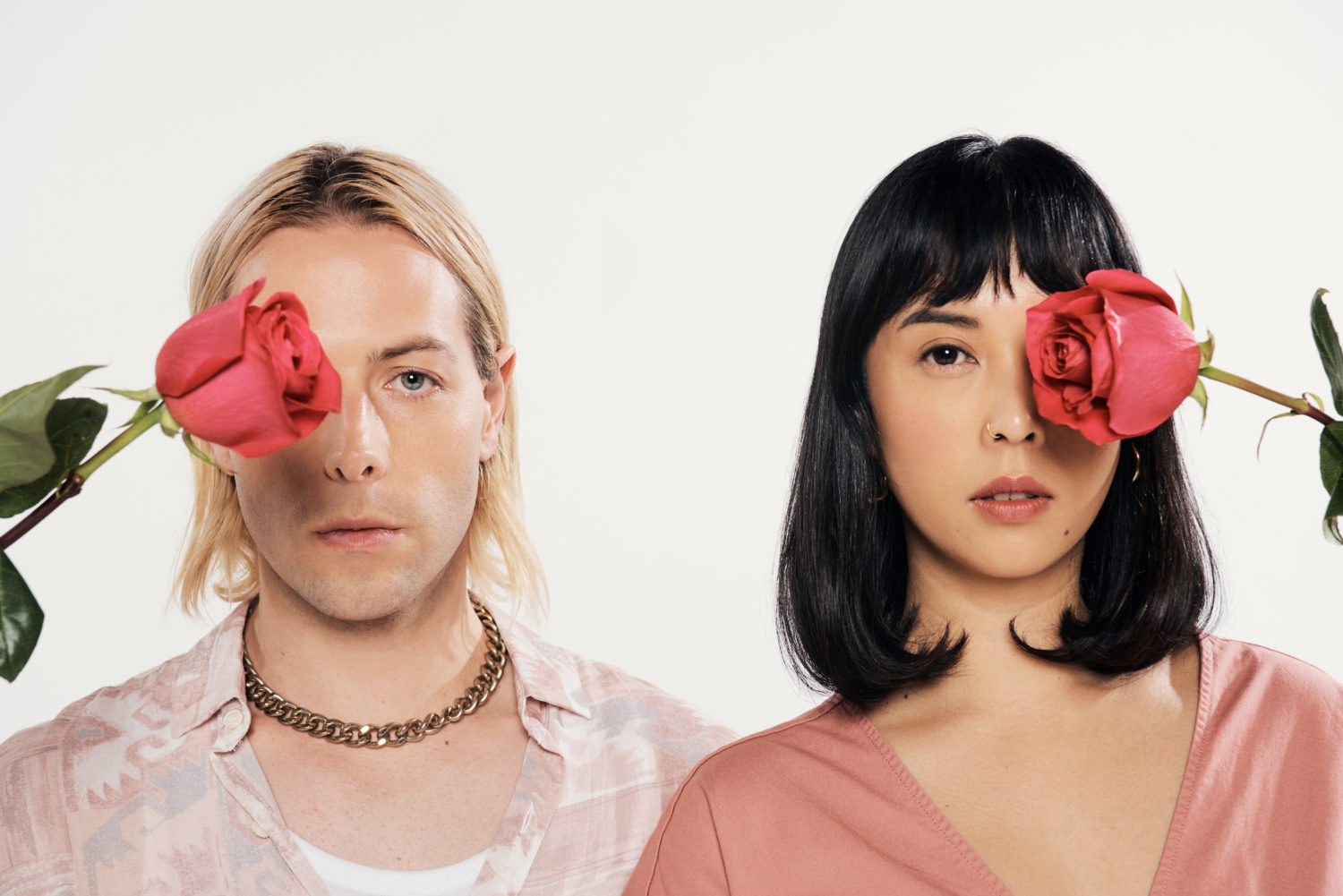 The final section is denoted by another interlude and drops the band's traditional pop sound in favor of more mature, vocal-driven songs that close out the album with a sense of finality and hope. While the lyrics continue to explore more dark subject matter, such as Powers' near-death experience after suffering from sepsis in "(An)aesthetic," and the struggle of depression and ideation of suicide in "The Sound Of My Voice," the songs are actually hopeful. In these two songs Powers narrates a sullen headspace, but it's Xayalith's ethereal voice, woven through the harmonies, that serves as a beacon of light in dark times.
The album's sentiments of the human spirit's resilience and focus on healing is exactly what listeners need right now. And as the world continues to tread this unprecedented time a little longer, The Naked and Famous are right there with us to offer a little sense of recovery.
---
This article will appear in "Character Media"'s July 2020 issue. Check out our current e-magazine here.