When Luz, the daydreaming protagonist of Disney Channel's new animated series "The Owl House," first stumbles onto the Boiling Isle, her formerly dull life is illuminated in more ways than one. Not only does she encounter honest-to-goodness magic, the drab colors of the real world are left behind, replaced by lurid pinks, deep purples and oozing greens. An array of monsters appear and disappear in a matter of moments—it's all nearly too much for the eye to keep up with.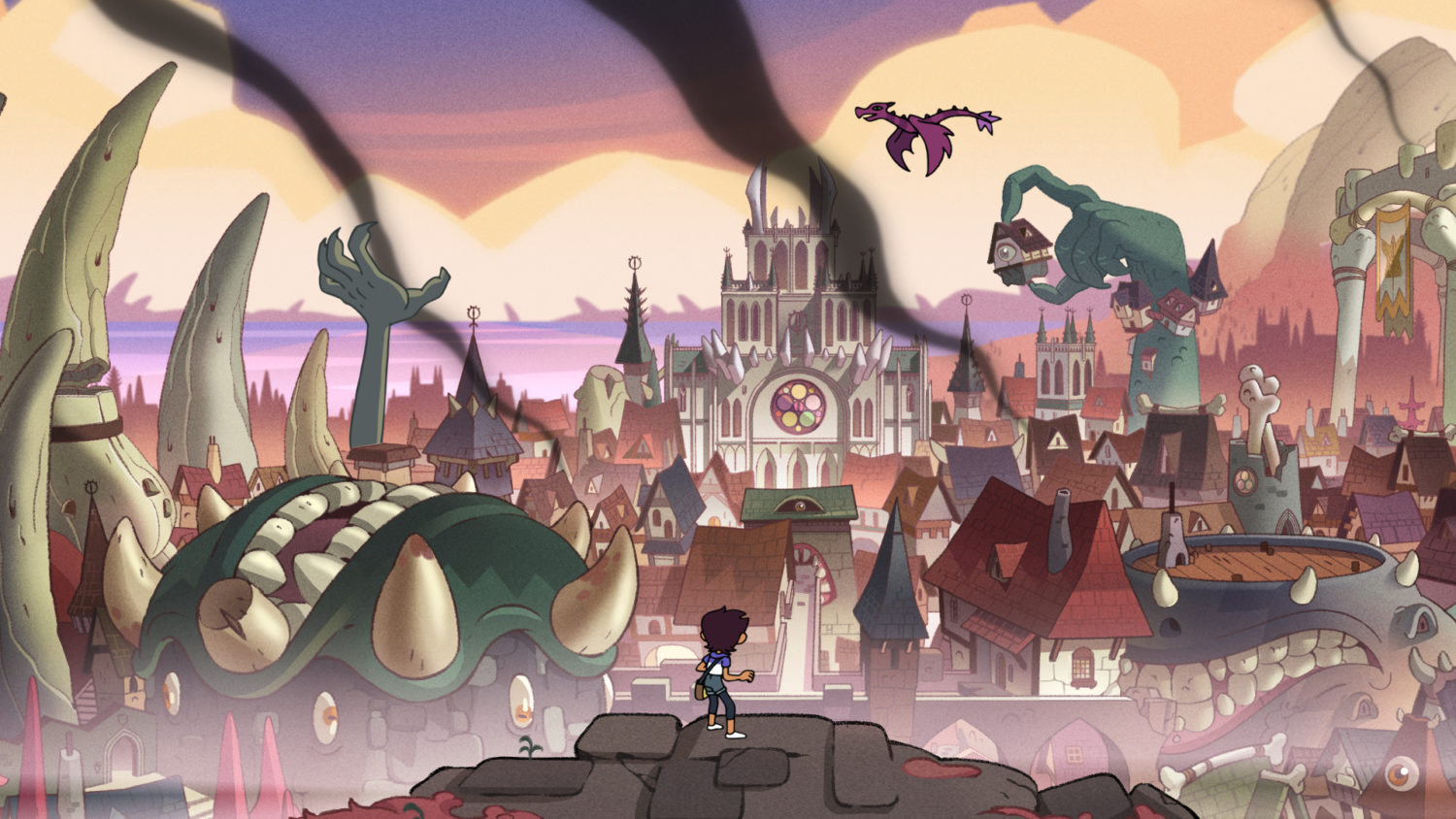 But finding that balance is art director and animator Ricky Cometa's specialty. He's got some impressive diplomas to back it up, having attended the California Institute of the Arts as well as the Parisian school Gobelins, L'École de L'Image before going on to work at Laika and Cartoon Network. His work has appeared on shows like "Steven Universe" and "Big City Greens," series that are just as popular with the millennial crowd as they are with the children they're ostensibly aimed toward.
Cometa grew up watching animation from some of the studios that would later employ him, though of course he had no idea at the time. "I knew that I wanted to draw, and I really liked watching a lot of movies and cartoons, and somehow wanted to be a part of it," Cometa says, calling from the Walt Disney Animation Studios in Burbank. "I remember being a kid and doing a lot of fan fiction and fan art. I wanted to develop these pre-existing worlds, so that's where it started."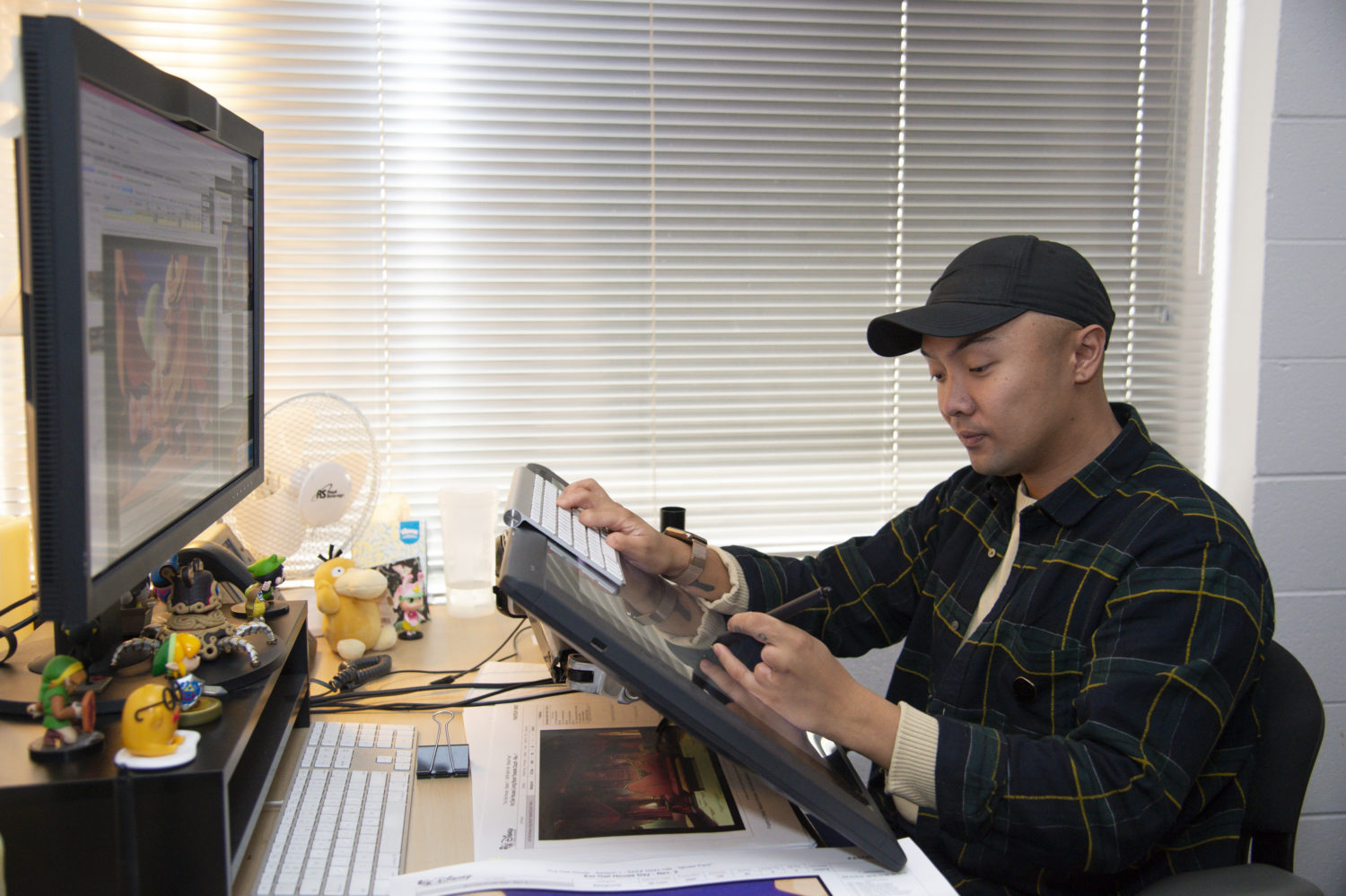 Despite his obvious passion for worldbuilding, Cometa worked as a background painter for several years before finding his niche in art directing. (For those not in the know—ever watch a scene that conveyed a certain mood or message through visuals alone? That's an art director at work.) "I initially wanted to do character designs, maybe even storyboarding, but eventually my career just ended up being in art direction," Cometa says. "I had done a lot of development projects and feature freelance in a bunch of television studios, and everyone was always asking for my take on a certain idea that they had. I started to realize, 'I think people want me for art directing, just because I have this kink in me where I want to figure out everything.' And then once I figure out everything, people need to understand how to make that."
Explaining the worlds in his head has translated to a solid career path for Cometa. He's worked on some of the most uplifting shows out there, including "Steven Universe," the Cartoon Network hit well-known for its positive body, gender and ethnic representation. However, Cometa notes, when it comes to animation, the artwork comes before the message. That's just the cherry on top. "All of the stories I've been a part of so far have always had a positive message, just told with many different characters," Cometa says. With a laugh, he adds, "I feel like I almost live in this bubble of positivity and progressiveness. But looking at the rest of the world and understanding what's out there, it's good that we are able to share these loving messages."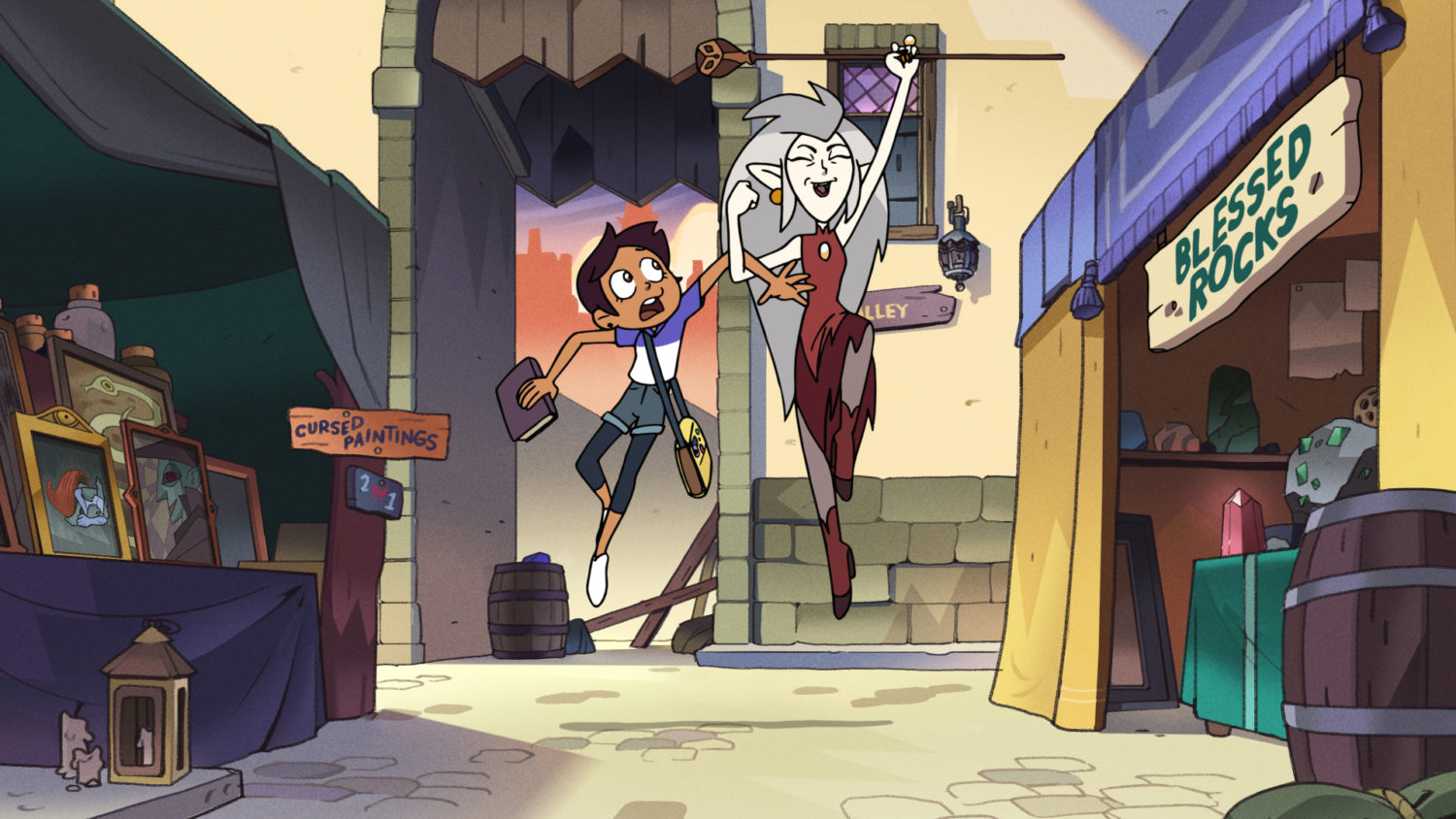 That rings especially true for "The Owl House," Cometa's latest project premiering today, Jan. 10. Not only does the show feature a young Hispanic protagonist, she's also eventually taken under the wing of another strong female character (no spoilers). But as ever, the entertainment value remains the creators' foremost priority. "There are good morals and messages behind each episode, but [with] this show especially, we want people to enjoy themselves," Cometa says. "We want people to laugh, we want to scare people, we want to share heartfelt moments. And the mentor, she's a strong female, but she's also just a person with flaws and a loving family. It's a nice, universal message to everyone of all ages."
It looks like the powers that be agree with Cometa. Last November, Disney Channel announced that "The Owl House" has already been renewed for a second season, and an adventure game will also drop to accompany the series premiere. The show will keep Cometa busy for the foreseeable future, but he says he's more than happy to devote his time to projects like this one. "I very much am lucky to take my creative outlet and spend a hundred-and-fifty percent of myself here, and then be able to go home and live a little bit of life so I can tell more stories," Cometa says. "As long as the stories are things that I can get behind, I'll always be lucky. And even if it was a story where it was just pure entertainment, I would still enjoy doing that, as long as I got to make it beautiful."
---
This article will appear in "Character Media"'s Lunar New Year 2020 issue. Check out our current e-magazine here.