API characters of the TV-verse might have already booked their therapy appointments, but we have an additional mental health remedy to suggest. Whether it's familial trouble, romantic snafus or becoming the world's next superhero that's getting these characters down and out, the world of crystal healing has plenty of supplements for any ailment. From tiger's eye to sodalite, find out what mineral would be top-grade in helping solve the problems of your favorite character from this year's lineup of hit series.
Henry Yan ("Kung Fu")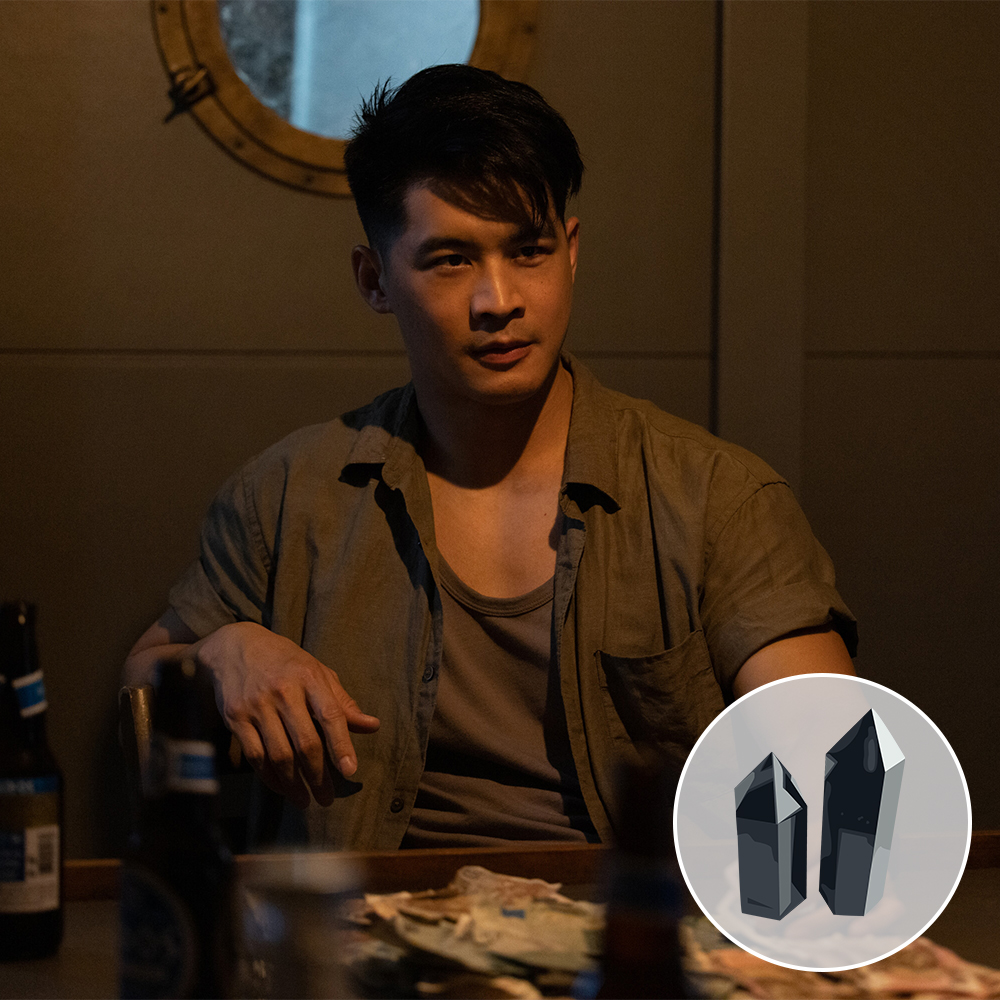 In the last episode of the second season of the CW's "Kung Fu," rehabilitated-ish bad boy Henry Yan (Eddie Liu) wasn't in the greatest place, emotionally speaking. His estranged father had reentered his life before leaving just as quickly, and had raised more unanswered questions than Henry could handle. In this emotionally compromised state, Henry abandons the love of his life, Nicky, and sets off on a journey of self-discovery while cutting all connections to the rest of the world. So, to summarize: Without accounting for the magical kung fu stuff, he loses his dad, ghosts his girlfriend and decides flying around the world will solve his problems. Well, Henry, it didn't! But you know what might? Keeping some onyx in your pocket. After all, this crystal not only helps the user with finding themselves, but also assists with mourning and grief.
Kamala Khan ("Ms. Marvel")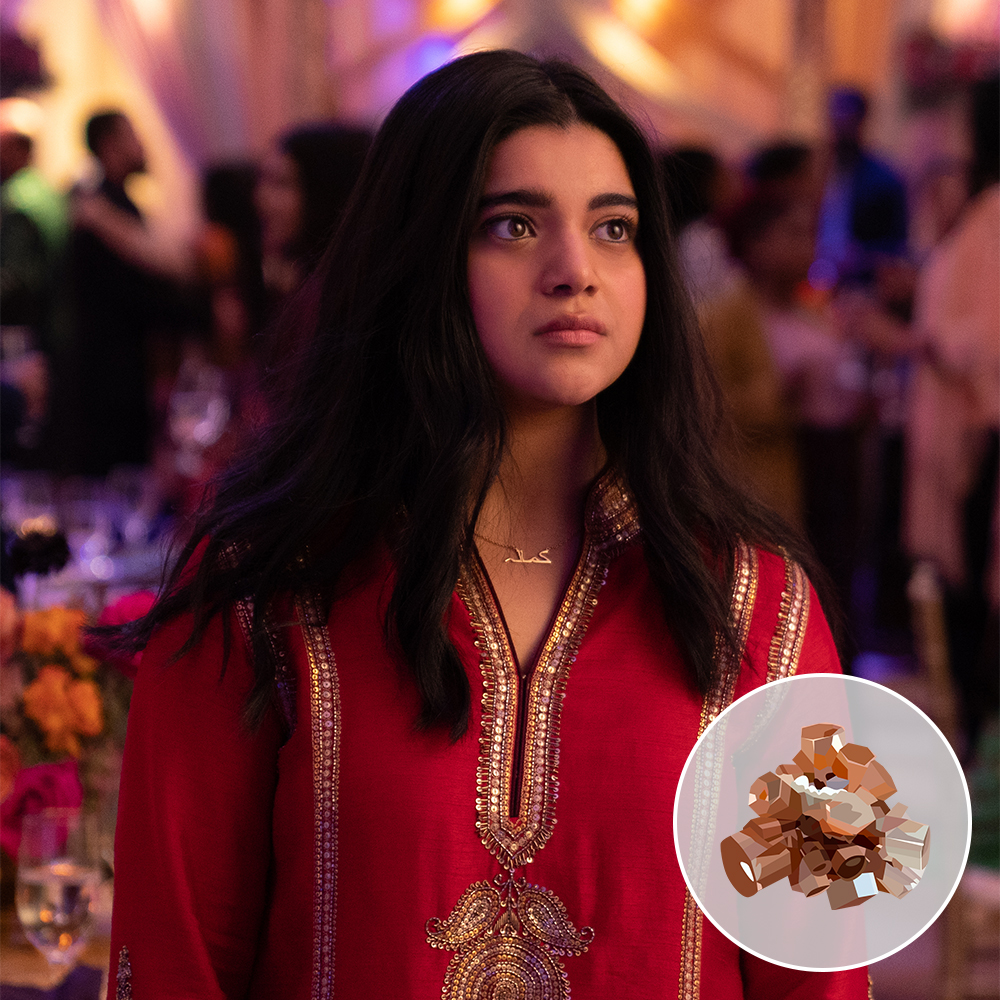 For many high school students, the woes of being unpopular and having overbearing parents can be intolerable. And no one knows that better than Kamala Khan (Iman Vellani), aka Ms. Marvel, whose superhero-filled daydreams bring her grief from everyone around her. But her ever-growing woes of teenager-dom increase with the sudden manifestation of superhuman abilities. Kamala must buckle up (ironic, since she failed her driving test) and become the superhero she always dreamt of being. What better way than with an aragonite sputnik? This crystal will not only aid our newly minted heroine in taking on this huge amount of responsibility, but also strengthens one's patience—and let's be real, superheroes or not, most teens could use more patience.
Edwina Sharma ("Bridgerton")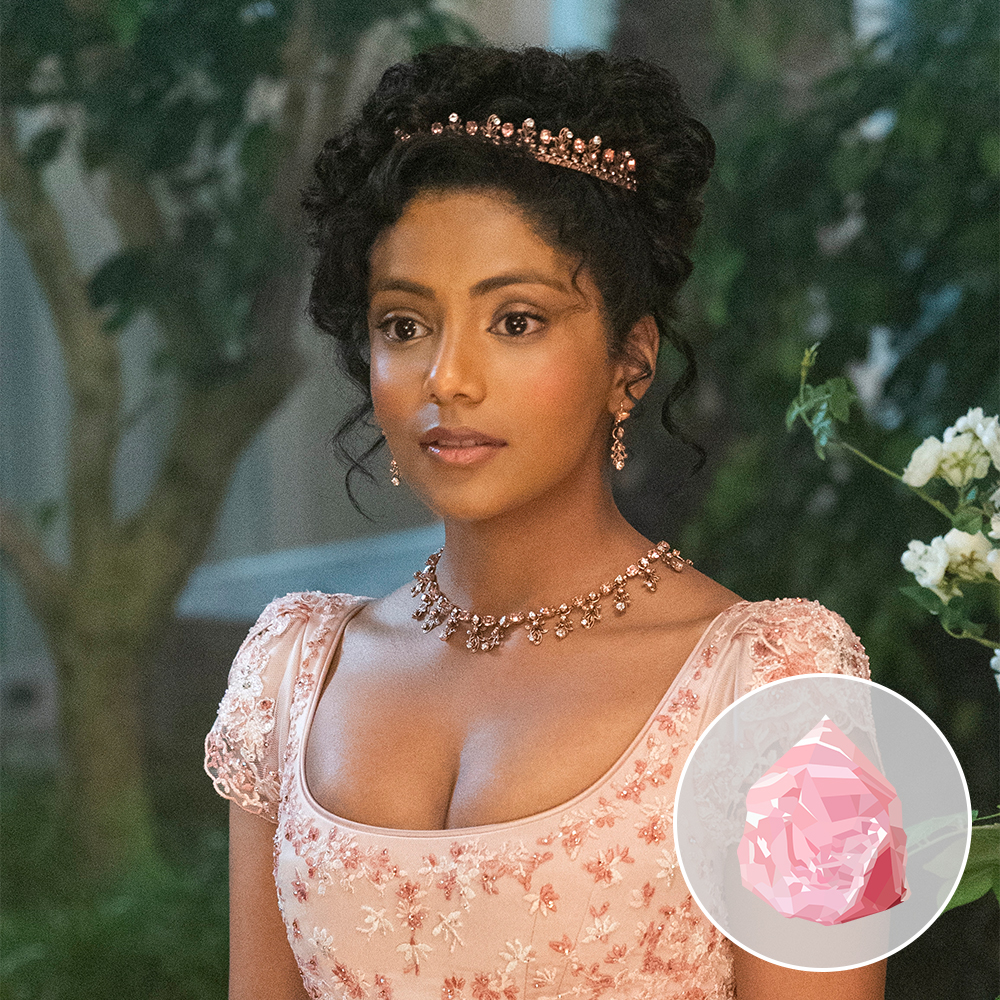 One may wonder exactly why Edwina Sharma (Charithra Chandran) from the second season of "Bridgerton" is on this list. As the Queen's diamond, she embodies all the grace and dignity expected of a noblewoman in Regency-era England. But just because someone seems perfect doesn't mean they aren't in need of some emotional assistance. Viewers can see Edwina's genuine kindness and compassion toward others throughout the series, but her naïveté still shines through. She is blindsided when she is betrayed by her closest confidant, her older sister Kate, and her own fiancé, Anthony. This event causes her to lose the ability to trust those closest to her. While Edwina eventually forgives Anthony and Kate at the end of the second season, there is still healing to be done. That's why rose quartz is the perfect crystal for the Queen's diamond, with its ability to open up one's heart to love and self-worth.
Solomon Baek ("Pachinko")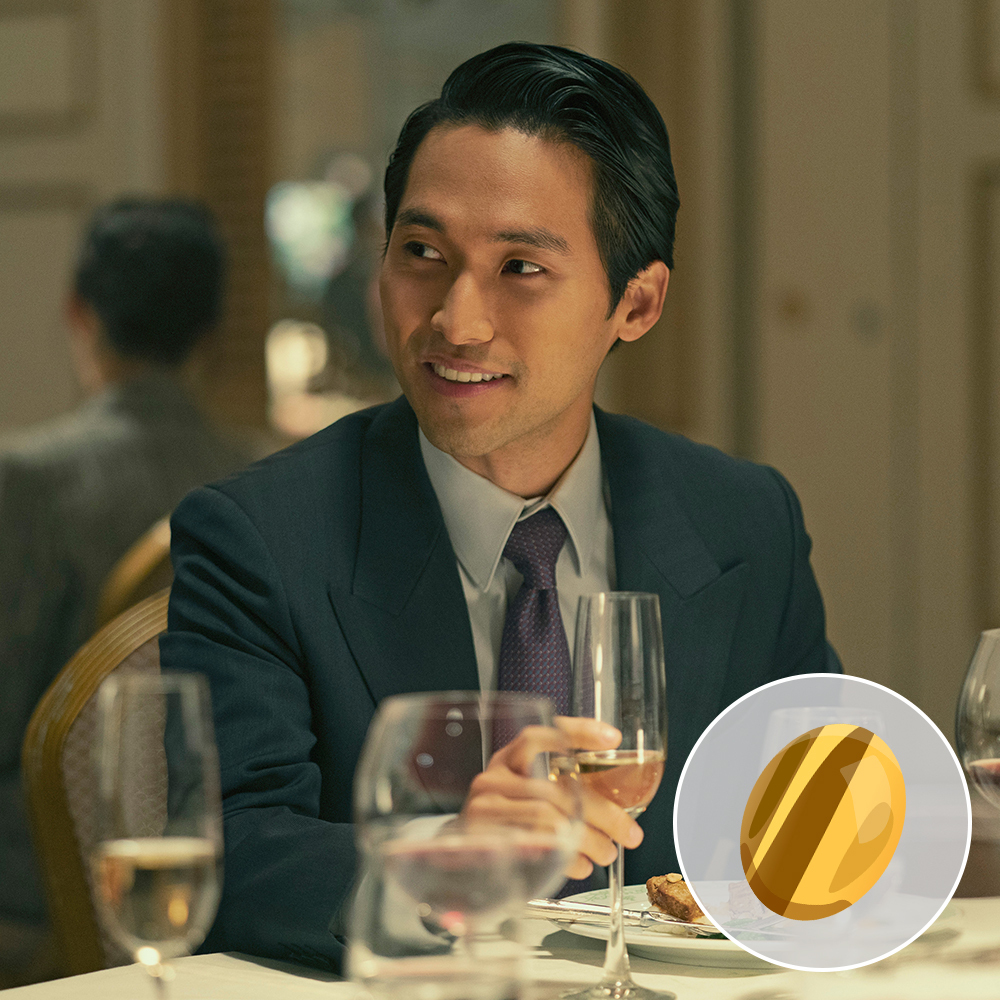 From the first episode of Apple TV+'s "Pachinko," it's plain to see that Solomon Baek (Jin Ha) knows his worth. This high-flying businessman is confident in his work performance and believes nothing will stand in the way of himself and his goals… until intergenerational trauma hits! Let's just say that this once-cutthroat Yale graduate finds that moving up the corporate ladder comes at a personal cost. At the end of the series, Solomon is faced with two potential life paths, and only he can choose which one to walk on. His grandmother, Sunja, gives him a family heirloom to assist in making his decision, but this writer suggests the tiger's eye crystal. Not only will this aid in making sound decisions, it's also not too bad when it comes to stimulating and stabilizing wealth.
Devi Vishwakumar ("Never Have I Ever")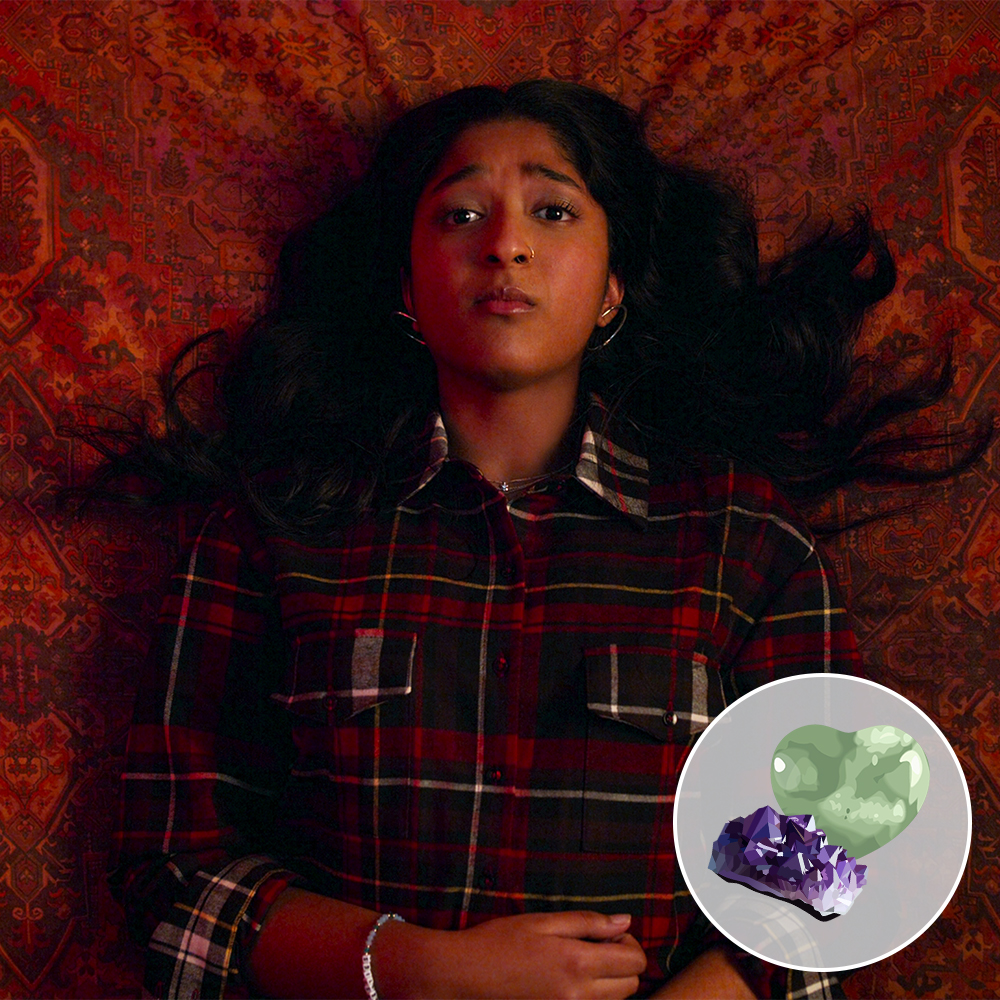 Mythology offers plenty of personifications of primordial chaos—just think of Loki or Dionysus. But in the modern age, there are few protagonists who embody mayhem quite like Devi Vishwakumar (Maitreyi Ramakrishnan) from Netflix's "Never Have I Ever." The high schooler is a simmering cocktail of impulsivity, boy craziness, grief, anger and every other emotion in between. Simply put, Devi seems to live by the mantra that the first thought is the best thought. But even beloved agents of chaos need some stability during their senior year, which is why someone should sneak amethyst and green aventurine into her backpack. Amethyst will provide a calming effect to Devi, allowing her to clear her mind of any impulsive thoughts, and the green aventurine will compose one's anger and provide the courage to become more independent. With these crystals in hand, there's no way that Devi won't knock her final year in high school out of the park.
Aki Menzies ("Gossip Girl")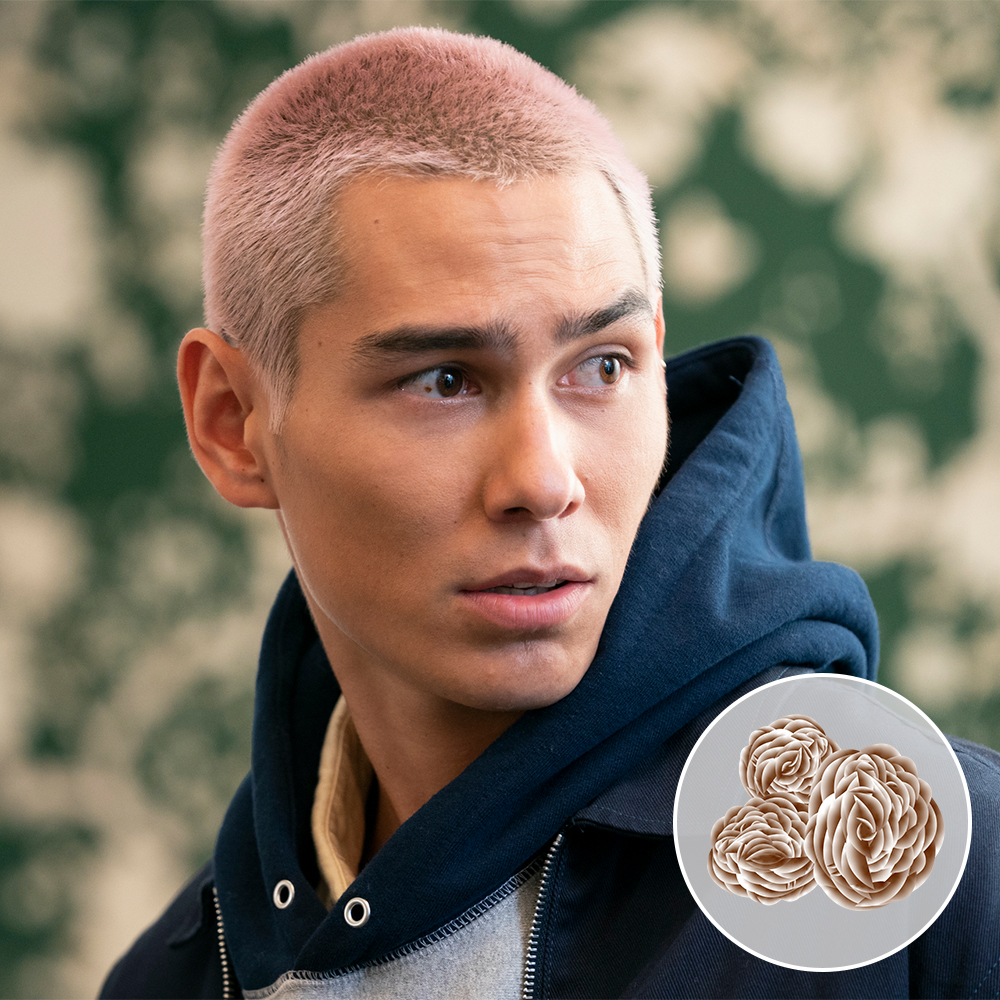 Sweet, reserved film buff Aki Menzies (Evan Mock) from HBO Max's "Gossip Girl" reboot has a sizable amount of troubles. Whether it's his complicated, throuple situation-ship with his childhood best friends or his father outing him as bisexual on national television, Aki keeps up his gentle demeanor while absolutely deserving to make a scene. Even amid the stress of high-society New York City, where everyone knows everyone's business, his passions for film and classic art overpower all other chaos in his life. For an extra push toward total self-expression, Aki should get himself a desert rose crystal, which aids its user in following their dreams, finding their purpose in life and dismantling restrictions—no matter what rules others may try to impose.
Kyler Park ("Cobra Kai")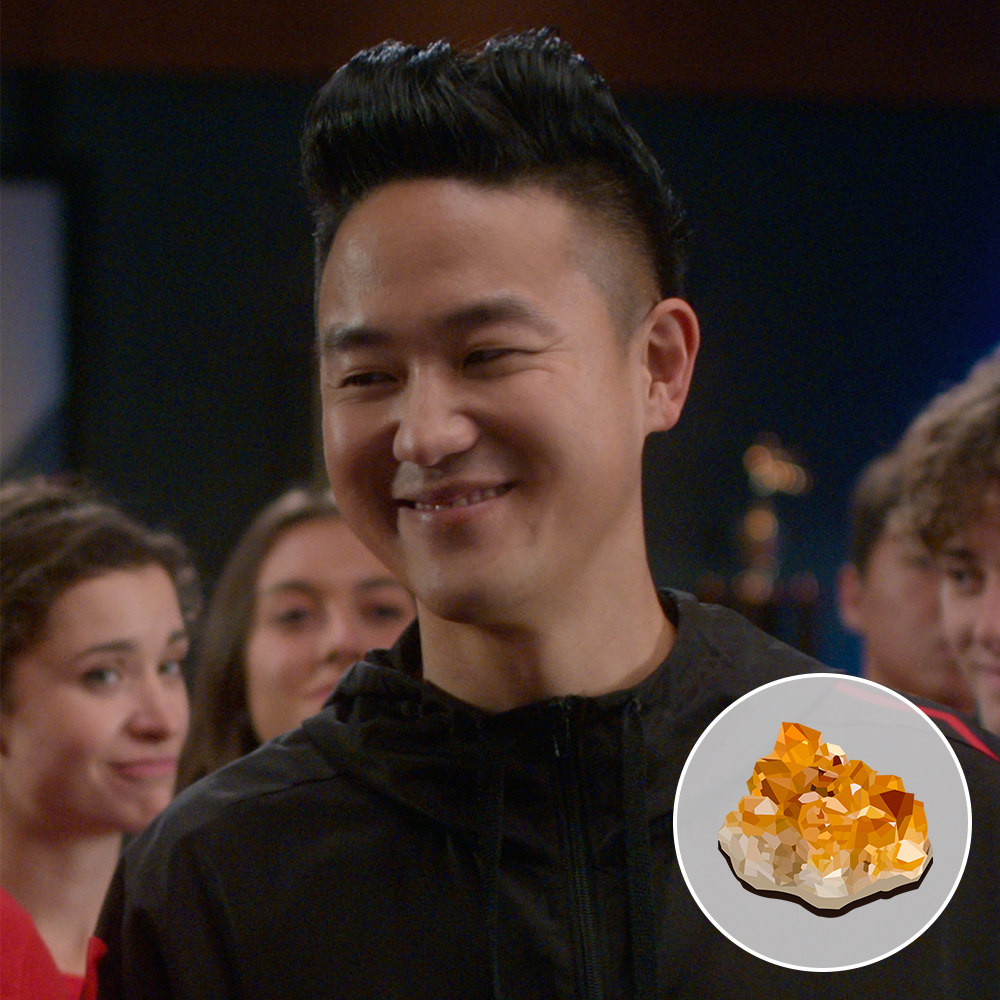 Strike first, strike hard, no mercy! After the downfall of the nefarious Cobra Kai dojo in season five of the Netflix original, it's time for series-long bully Kyler Park (Joe Seo) to find a new motto. Kyler has continuously tortured the protagonists of the show, from his first offense of pouring Pepto Bismol all over Miguel Diaz's (Xolo Maridueña) head to his latest, whaling on the students of Miyagi-Fang to keep the diabolical Terry Silver in power over the San Fernando Valley. He's not the greatest guy, which is why he needs a big ol' hunk of citrine to carry around. This crystal's specialty is bringing all things good—happiness, warmth and courage—into one's life. It also detoxifies emotional, mental and physical bodies, which would be perfect for reforming this ruffian.
Belly Conklin ("The Summer I Turned Pretty")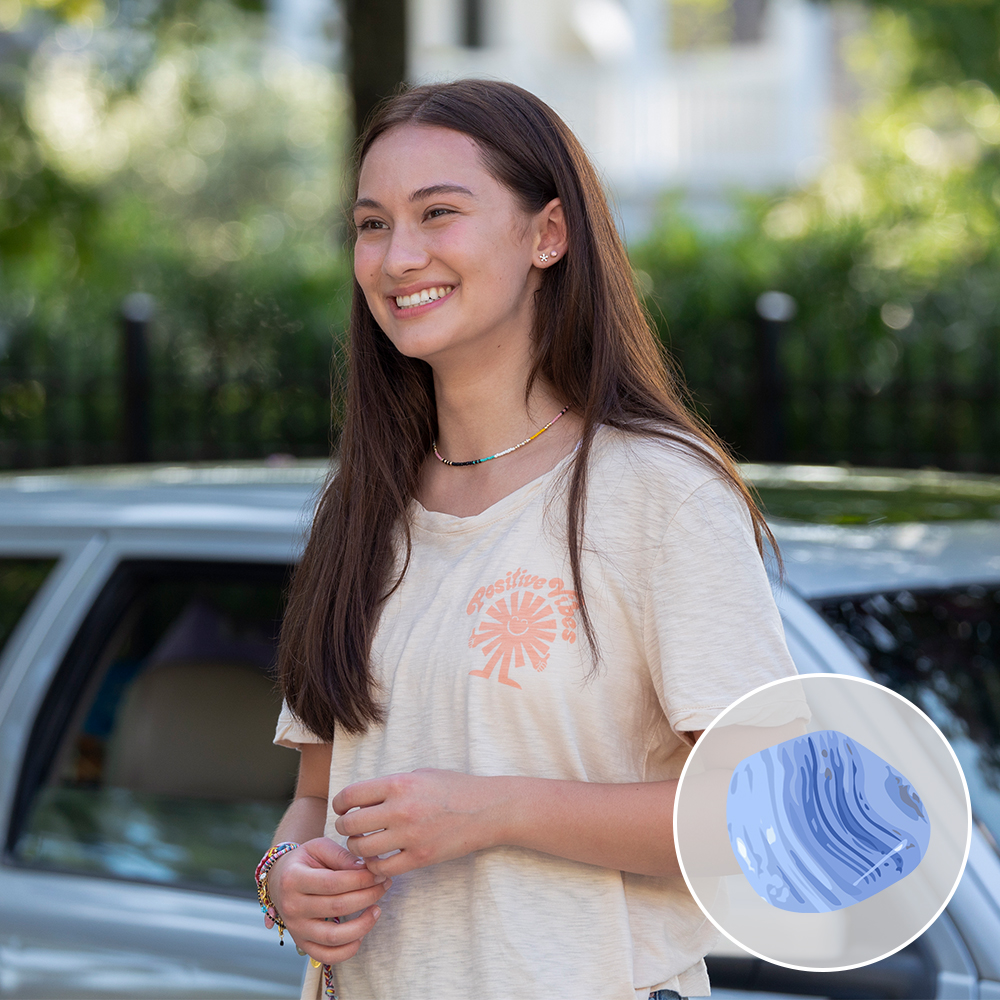 Isabel "Belly" Conklin (Lola Tung) is the untouchable queen of the beach, at least when it comes to teenage courtship. Jenny Han's novel-turned-Prime Video show "The Summer I Turned Pretty" follows Belly's annual summer vacation at a beach house in North Carolina, where she juggles the attention of three boys—two of them family friends and, if that weren't enough, brothers, too. Belly navigates through beach bonfire fights, Fourth of July fiascos and a stagy debutante ball, all while trying to choose between Jeremiah and Conrad Fisher. With the overwhelming romantic hubbub, it's easy for the bright, mischievous and loving Belly to lose sight of what she truly wants. As a remedy, this gal should get herself some sodalite, a crystal that excels in clarifying intuition and bolstering self-trust. It allows the user to recognize the truth of a situation, while also encouraging them to stay true to themselves.
Bela Malhotra ("The Sex Lives of College Girls")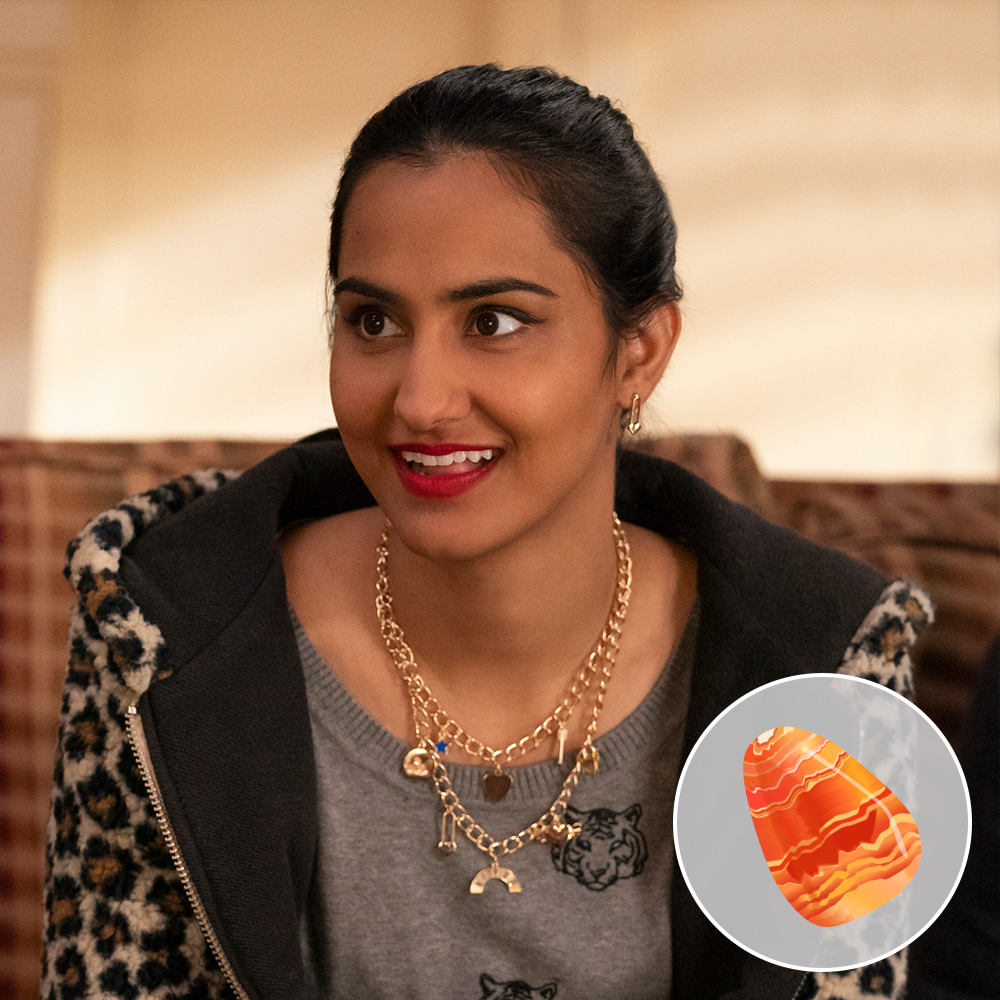 A comedy writer in the streets and a freak in the sheets, Bela Malhotra (Amrit Kaur) from Mindy Kaling's "The Sex Lives of College Girls" has all the confidence in the world. Now, if only she could achieve her dream of an uber-hot boyfriend, too. During her first semester at the Ivy League-coded Essex College, Bela had to deal with members of the elite but patriarchal comedy group The Catullan, a downright nasty experience. But at least she made some true gal pals out of it—give it up for trauma-bonding, everyone! Now to focus on her second goal, getting down and dirty. The carnelian crystal would come in handy for this. It promotes emotional and physical vitality and opens one's heart up to new experiences, perfect for Bela and her second-semester shenanigans. 
Tao Xu ("Heartstopper")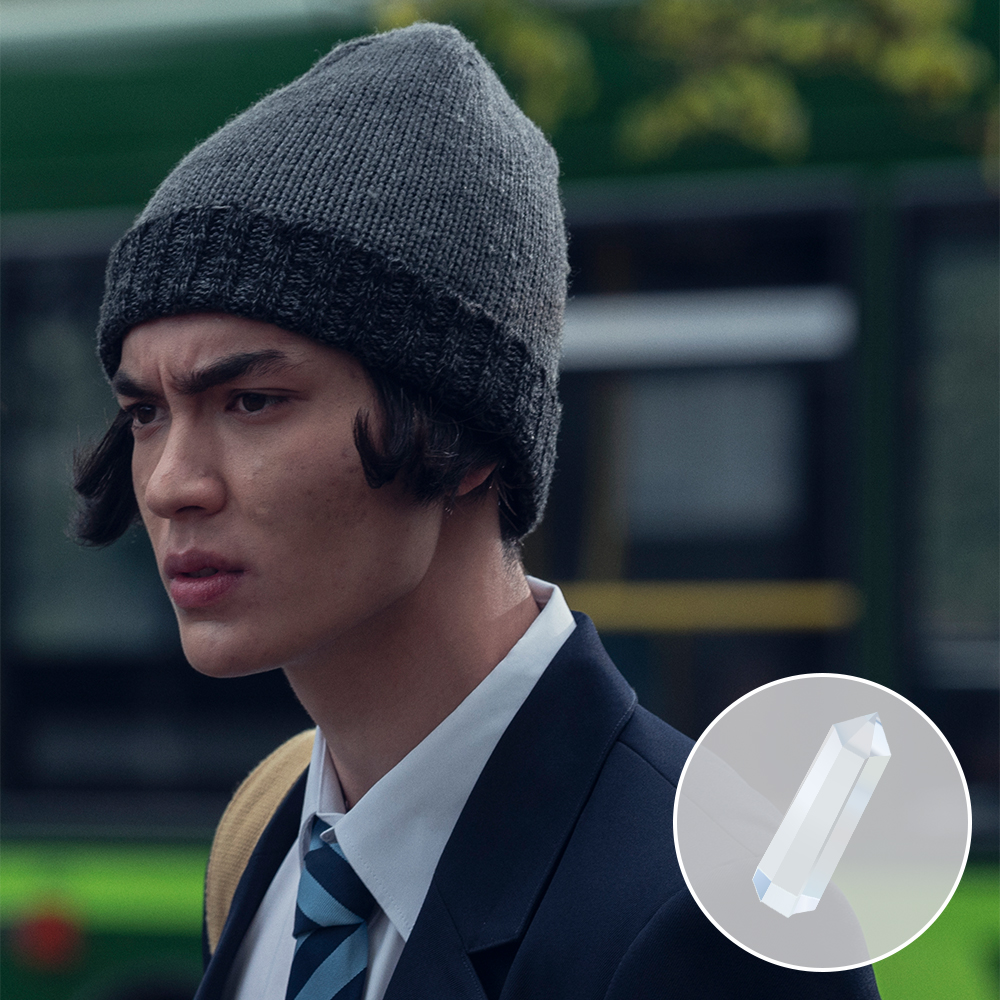 Headwear: 10/10. Hairstyle: 10/10. Misconceptions? Also a 10/10. For the quirky Tao Xu (William Gao) of the hit Netflix series "Heartstopper," things start to crumble when his best friend Charlie Spring (Joe Locke) becomes smitten with a popular rugby player at school and begins to miss out on their classic activities to instead hang with the cute jock. Tao spirals into feelings of betrayal, insecurity and distrust of Charlie's crush, believing his BFF doesn't care about him anymore and might be getting used by his love interest. He's in dire need of an apophyllite crystal, which calms the overthinking mind and helps its user find the truth in every situation. If Tao had one, he would see that Charlie isn't abandoning him as his bestie at all, just exploring a new, and fortunately genuine, romantic connection.
---
This article appeared in Character Media's Annual 2022 Issue. Read our full issue here.