The critically acclaimed Chinese drama "One Second" is coming across the Pacific for one night.
Running from Oct. 21-28 this year, the 22nd annual Newport Beach Film Festival (NBFF) includes a number of International Spotlight feature screenings. The 2021 selection for the Chinese Spotlight is directed by legendary filmmaker Yimou Zhang, known for his historical epics like "Raise the Red Lantern" (1991) and "Curse of the Golden Flower" (2006). Originally released in China in 2020, "One Second" takes place during China's decade-long Cultural Revolution, following a man (Yi Zhang) who escapes from a rural labor camp to search for a film reel that features his long-lost daughter for just one second.
The Chinese Spotlight takes place next Wednesday, Oct. 27 at 8:15 p.m. at Newport Beach's Triangle Starlight Cinemas. "The Festival continues a proud tradition of presenting the very best in Chinese cinema," Gregg Schwenk, NBFF CEO, said in a press statement. "We are extremely honored to have 'One Second' ('Yi Miao Zhong') as our 2021 Chinese Spotlight film."
After the screening, guests can make their way downstairs to Time Nightclub to enjoy bars hosted by Tito's Homemade Vodka, small bites from top restaurants in the O.C., live performances and more during the Pacific Rim Gala. Festivities kick off at 10 p.m.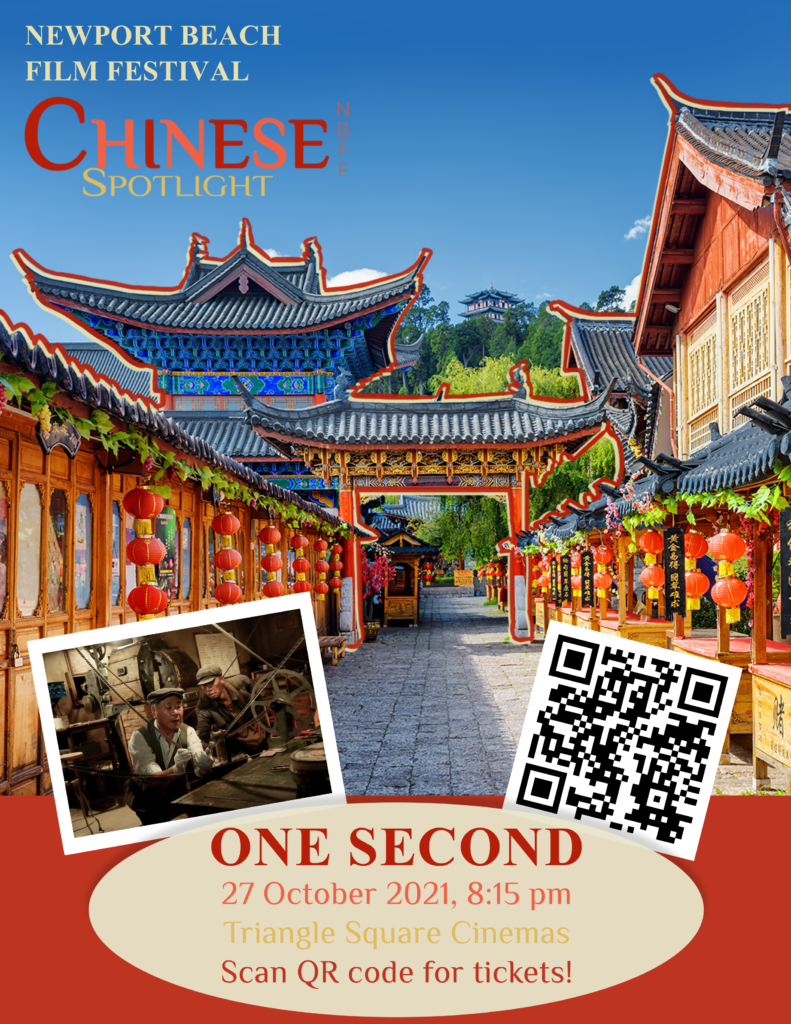 Check out the trailer below, then get your tickets through the NBFF film guide! Tickets are $20 for the screening, $30 for the gala and $40 to attend both.