In the photos promoting their newest EP, the three members of Bleachbear exude the regal, cool-girl confidence you wish you had in your high school days, as they lounge against brick walls in Seattle's old shipping district. But meeting at a Los Angeles coffee shop, drummer Bird Cooley is a lot more bubbly and friendly in person. So is her sister, guitarist Tigerlily, and their cousin, bassist Emiko Nakagawa Gantt, whom Bird connects via a grainy Skype connection.
Though one might imagine it's difficult to keep the peace in a family band, the members of Bleachbear have been at it since their middle school days. They've curated an old-school surf rock sound that's garnered them fans from across the country. Growing up together in Seattle, the group mostly performed at local talent shows and county fairs until the 2014 release of their debut album, "Lost Parade." Five years and a sophomore album later, Gantt and Tigerlily are students at Fordham University in New York City while Bird attends Loyola Marymount University in L.A., and Bleachbear has just dropped their latest EP, "Deep Sea Baby."
Bleachbear's music career comes from humble beginnings. Gantt's mother sewed their first stage costumes, and continues to take many of their publicity photos along with the Cooleys' mother. Marketing was initially handled by Gantt's stepfather, until all three of the girls started pursuing business degrees. Tigerlily, the main vocalist of the group, also writes their lyrics and melodies. "I'll do the base of the song, the chord and song structure, and the lyrics, then share it with Bird and Emiko," Tigerlily says. "Then we'll make small tweaks, and then they'll add the bass part and the drum part and the keyboard part."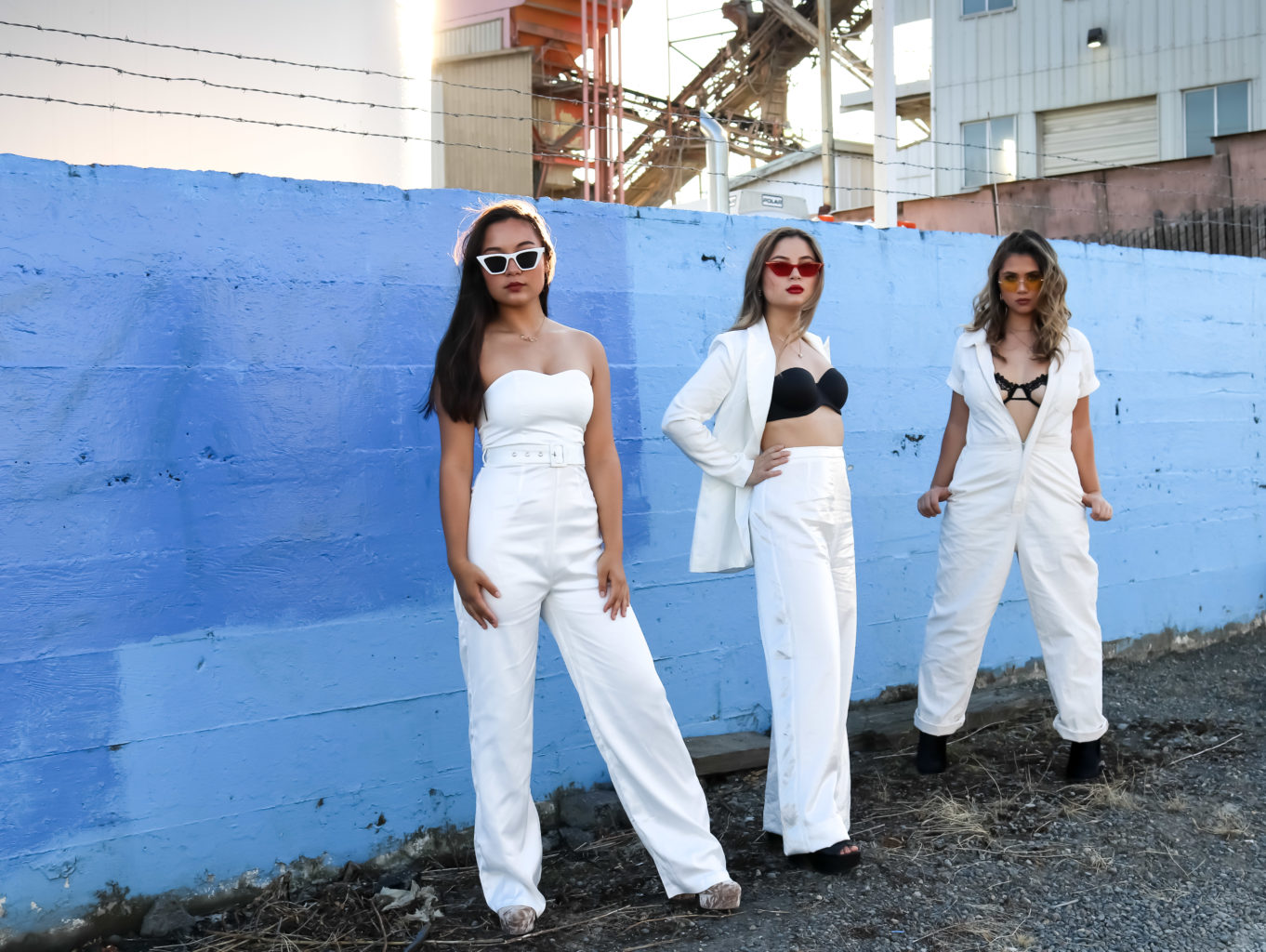 In their latest project, Bleachbear juggles more than just those few parts. As she leans into the camera frame, Gantt says that for the first time, the group was able to play around with different instruments when recording this EP. The four songs are full of new sounds, from a soft violin line trailing in the background of "Deep Sea Baby," to the brassy trumpet notes that make an appearance in "Eighteen." "The other albums we had written for live shows," Gantt says. "We wrote them with one bass part, one guitar part and one drum part. But when we were writing the songs for this EP, we just played around with instrumentation more and tried to see what we could make out of the instruments and musicians that we had available."
One thing that hasn't changed, though, is their process. Blending the diverse interests and tastes of all three is something that requires long nights of brainstorming and open discussion. Luckily, the three had technology to help along the way. "Last summer, all of us were together just Pinterest-ing late at night, and then coming together and combining our boards and saying which ones we hate and which ones we love," Bird says, as the trio giggles at the memory of those sessions. "It all came together."
The girls may be on opposite coasts now, but the band still reunites on school breaks to perform and make music. Bird admits the distance isn't as difficult as she thought it would be—just one of the many advantages, the girls say, that come with being family. "It's harder to stay together when you're not with your family," Tigerlily says. "Even though we're going to different schools, we know we're going to stay together anyways. You might have these small differences when you're playing with your friends, but when you're with your family there's just this extra layer behind it."
---
This article appeared in Character Media's October 2019 issue. Check out the e-magazine here.