If you're a fan of young adult books, or have been anywhere near the YA literature scene recently, you've probably heard of the genre's newest it girl, Chloe Gong. And she lives up to her title, so effortlessly cool that you just know she's got three well-annotated novels stashed in a cute tote bag somewhere.
In the last three years, her hit "Romeo and Juliet" retelling, "These Violent Delights," landed on the New York Times bestseller list—not too shabby for a debut novel, published when Gong was just 21 years old. The sequel, "Our Violent Ends," was released in November of 2021 to stellar reviews, and her third novel, "Foul Lady Fortune," hits shelves today, Sept. 27. Plus, Gong still somehow makes time to curate her TikTok profile, filled with endless book hauls, fawning over Taylor Swift lyrics (it might surprise you to learn she prefers "You Belong With Me" over "Love Story") and aesthetically pleasing vlogs of her free time in New York, which the author calls home these days.
Let's just say, there's no denying that Gong is hitting her stride. She recently joined Character Media to chat about her growth as an author and what's in store for the future.
On becoming an author:
[It was] definitely more of a gradual thing, because I never imagined that being an author was something I could do as a real job. A lot of Asian children will have the same kind of mentality, where you want something stable, you want something solid, and the arts are just something to tackle on the side when you have another job. I always treated it as a hobby instead of something that could be a professional pursuit, which is why I didn't actually try to get published until after my first year of college. Prior to that, it was always something I did for my own amusement.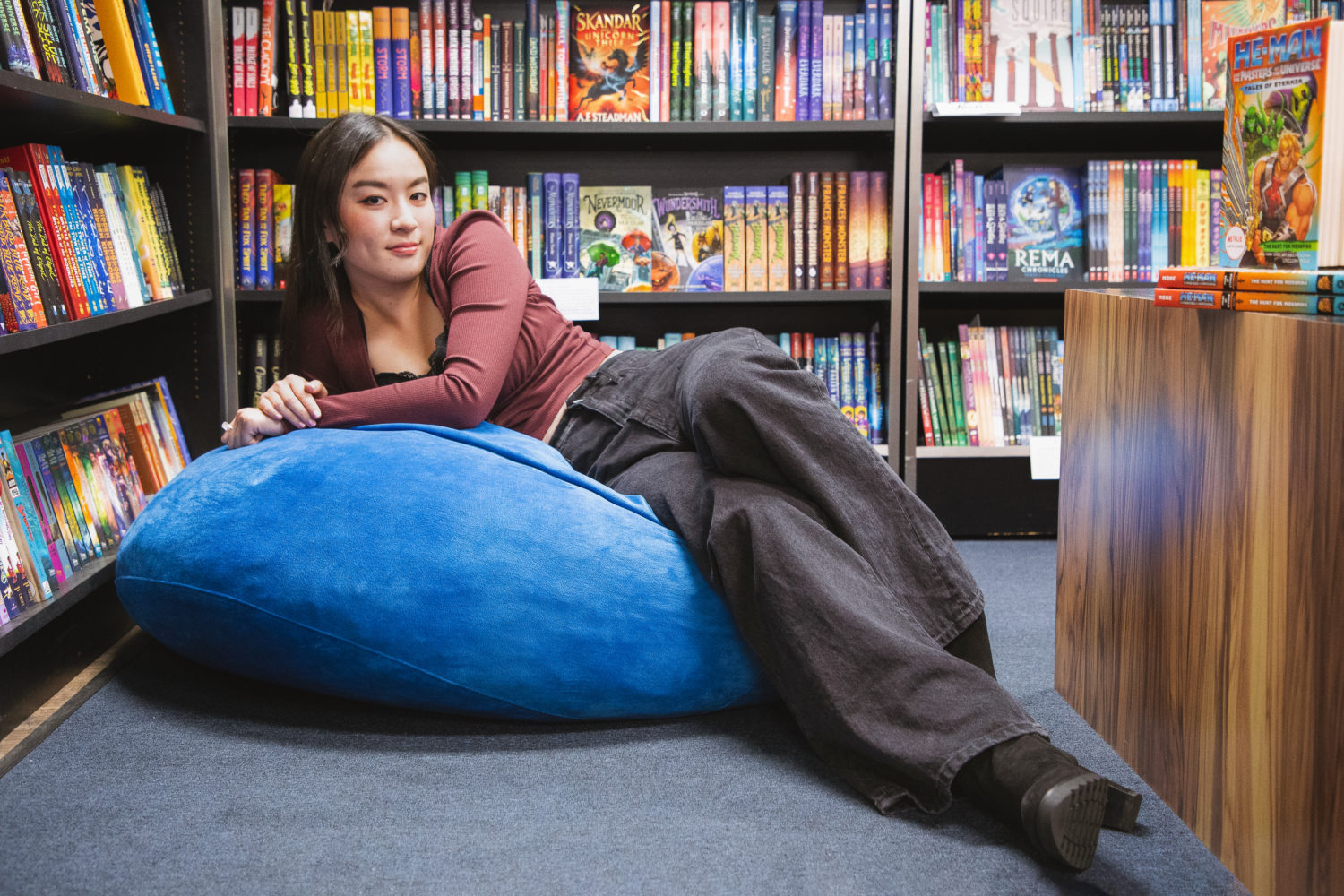 On her writing experiences:
My writing experience before ["These Violent Delights"] was very much telling stories for the fun of it. I always say that "These Violent Delights" was the first book I wrote that felt like my own. All the manuscripts I worked on before then, I wasn't intending to get published. A lot of them, I will fully admit, read like complete copies of what was popular around the time. The first book I wrote was almost identical to Kelley Armstrong's "The Darkest Powers." I went through a lot of different genres, like paranormal, dystopian, mysteries, anything that felt fun, because I didn't envision it as, like, "Oh, I have to get this perfect." I was genuinely just telling stories to myself and finding enjoyment in that.
On growing up in fandom spaces:
It makes me consider the reader's stance, because I definitely got into reading through Tumblr fandom spaces. I wasn't as much of an original content poster; I was on there mostly to lurk and reblog. Because of that, I could see how people would talk about their favorite series. You see the aspects people are obsessed with, what gets discussed or what gets into those gorgeous photo edits, the quotes that they pull. As a writer, it roots me in getting to the heart of a story. Of course, I want to flesh out everything, like atmosphere, setting, all of that. But I always have this tiny, extra focus in my heart for the characters, because if I were the reader, that's especially what I'm interested in. It's the cherry on top to get invested in the rest of it as well.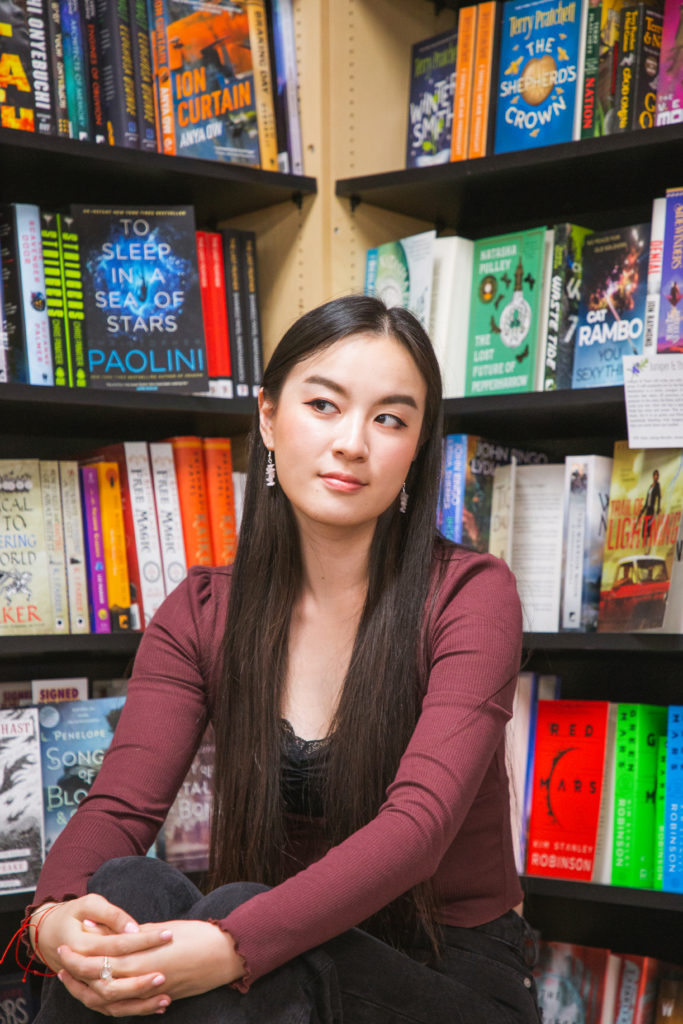 On changing her writing process:
It has gotten more rigid and routine, which is both a good and a bad thing. Writing full-time with a professional mindset keeps me on one path. I get things in on time, but on the flip side, I always feel that I don't have the same running-wild-in-the-wind feeling that I did prior. During high school, when I did treat writing as a hobby, it felt like anything was possible in the stories I was telling [because] no one was really watching me—which is not to say that I feel like my craft has suffered; I only want to be improving upward as I go. But it adds a lot of pressure that I didn't have pre-debut. You're not just writing for yourself, you're writing for an entire audience.
On her writing influences:
The young adults giants were big influences to the writer I would become, especially people like Laini Taylor or Maggie Stiefvater. They tell stories in such a beautiful way: Without sacrificing the attention-grabbing story, they still pay such close attention to the craft level of the sentences. When I was reading, I was admiring the work on a small level and then on a big level.
But there's also the kind of media I consumed growing up as well. I was very into Shakespeare throughout high school; I watched a lot of Chinese dramas with my mom, and that gave me this love for plots and big stories that are extensive and full of drama.
On representation and diversity
Because there isn't enough representation, every marginalized author feels the intense pressure to be able to represent the entire community, which is an impossibility. Individual communities are not monoliths, and one marginalized creator can only tell one piece of an entire community story. When I go into writing these books, I want the people who feel they can connect to be like, "Wow, I feel so seen," but at the same time if someone doesn't feel seen by it and it's not their experience, that's totally fine. The only way to solve that is to welcome more voices [and] grow what representation is out there, instead of trying to jam in one person's narrative as the "Asian voice."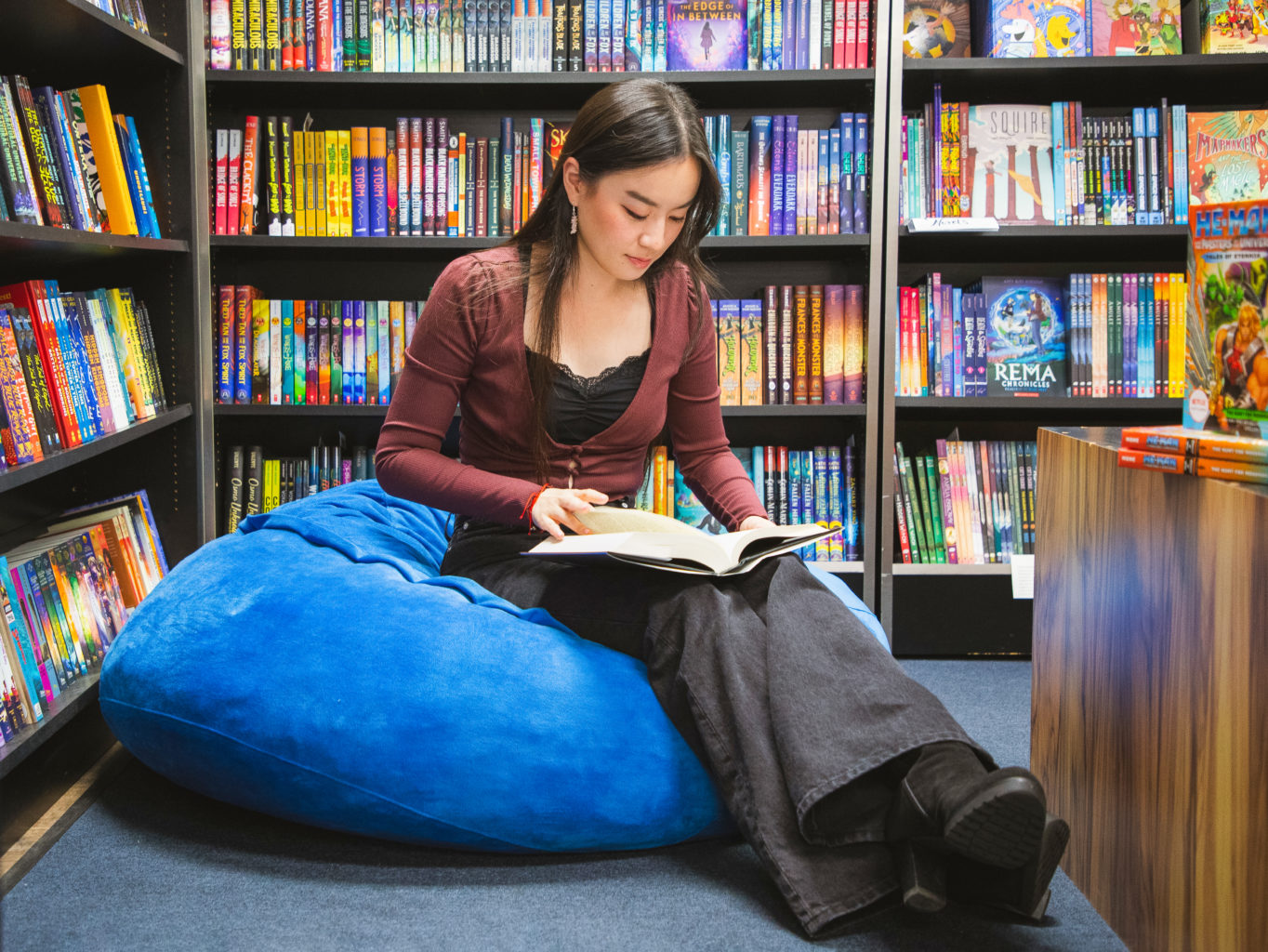 On facing pressure:
A lot of young writers will feel as if you have to prove yourself, prove that you belong. That mentality holds true for me; I have a lot of contracts lined up, and a lot of people tell me that I don't belong here. It can feel like I need to be writing so much to show that, yes, this is a career I chose for a reason. But rushing art is never a good thing. This holds true for any community; if you aren't the majority, people don't like your presence in the space. Thankfully, being able to tell stories makes it all worth it.
On the future:
I really want to write science fiction in the future, and readers can probably tell. I studied English and International relations in college, so I've always loved things like diplomacy and looking at the way countries interact with each other, especially in this modern age, while there's so much going on about countries and their influence on society. I love the science fiction genre for the political commentary it can do. So, I want to go into that next, hopefully.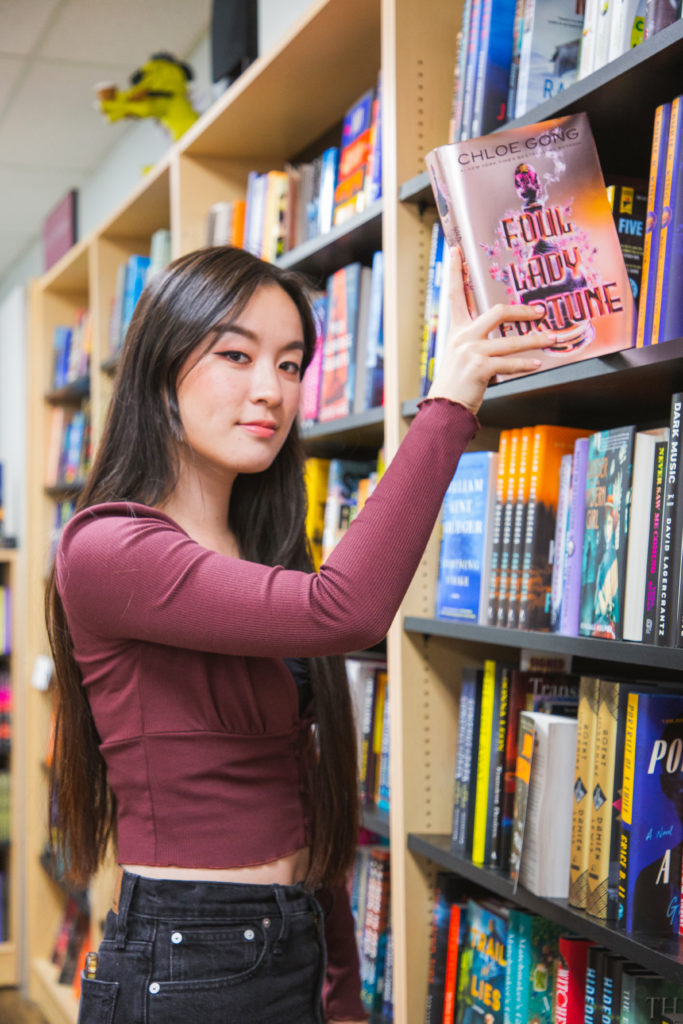 On her dream "These Violent Delights" adaptation:
I would want a feature film, a big-budget feature film that would build the whole setting from scratch. I would want Baz Luhrmann to [direct]. In real life he could never; he's already done "Romeo + Juliet," he's already done "The Great Gatsby;" he would never pick a project so similar to those two. But because he did those two so well, I know he would make a "These Violent Delights" movie that just slaps. For the top artists, obviously, Taylor Swift. If she's recording "Reputation" anytime soon, that could be a feature track. Maybe Halsey's "Hopeless Fountain Kingdom." [It] was on repeat when I wrote "These Violent Delights," so she definitely would be on it.
---
This article appeared in Character Media's Annual 2022 Issue. Read our full issue here.