Whenever figure skater Nathan Chen performs, there comes a moment in which time seems to stop. With seemingly no effort, Chen leaps from the ice into the air, spins into a blur of color, then touches back down, light as a feather. And time starts to move again.
Those breathtaking moments earned the "Quad King" the gold medal at this past year's Beijing Olympics and marked the culmination of years of effort—not just from Chen, but also from his family. "It was amazing knowing that the work we've all put in together since I was 3 years old, when I first stepped on the ice, all the way until 2022, has been worth it," Chen says.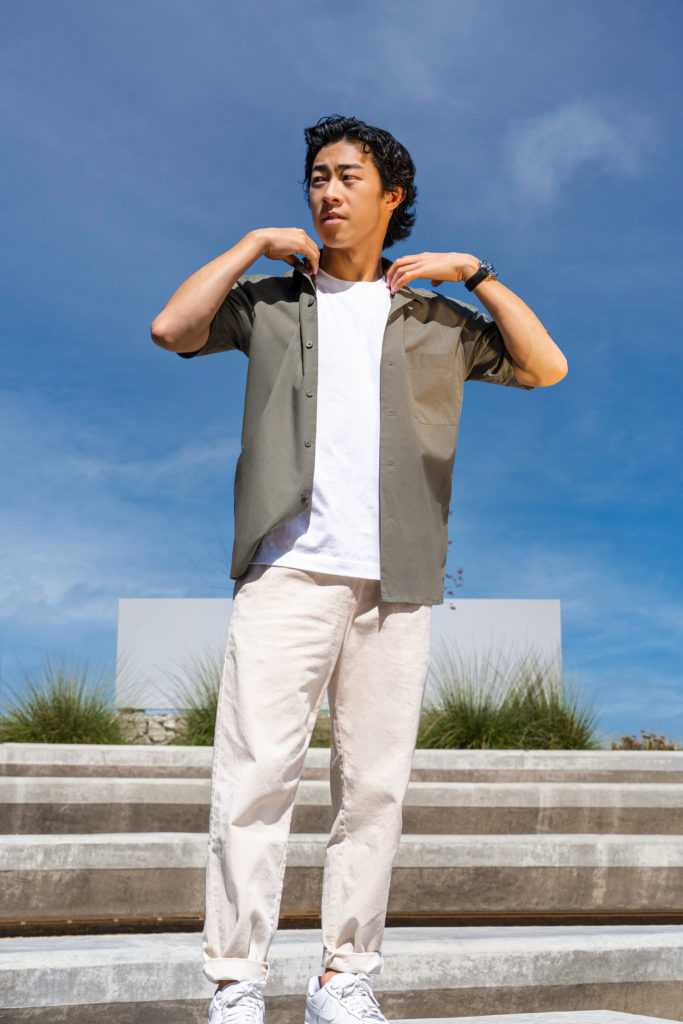 Now 23, Chen is back at his old training grounds in Irvine, California for one of the last times before returning to Yale University this fall, where he will resume his studies after taking a two-year break to focus on skating. He waves hello to rink staff and fields selfie requests with a poise developed over more than a decade in the spotlight. After becoming the nation's youngest-ever novice champion at age 10, Chen turned heads throughout his teens, racked up scores of medals and set competition records across the globe. In 2011, he moved with his mother from their family's Salt Lake City, Utah home to Lake Arrowhead, California to train with coach Rafael Arutunian, known for working with champion skaters Adam Rippon and Michelle Kwan. And at his second Olympics Games this year, Chen broke the overall scoring record for the men's short program, made waves in the free program to the exuberant tunes of an Elton John medley and became the first Asian American man to win Olympic gold in men's figure skating.
All this goes to show that Chen brings a level of dedication to everything he does, even our August interview, during which he discusses his now-storied skating career with gravity and precision. "I've never gone in with the intent of being the first to do this or that," he says. "It's a result of all the help I've received, as well as maintaining this mindset of constant improvement rather than trying to hit certain benchmarks. [I have] great people around me, and trust their expertise to continue trying to push myself to be the best version of whoever I can be on the ice. Just trying to slowly improve and improve and improve has helped me get to where I am now."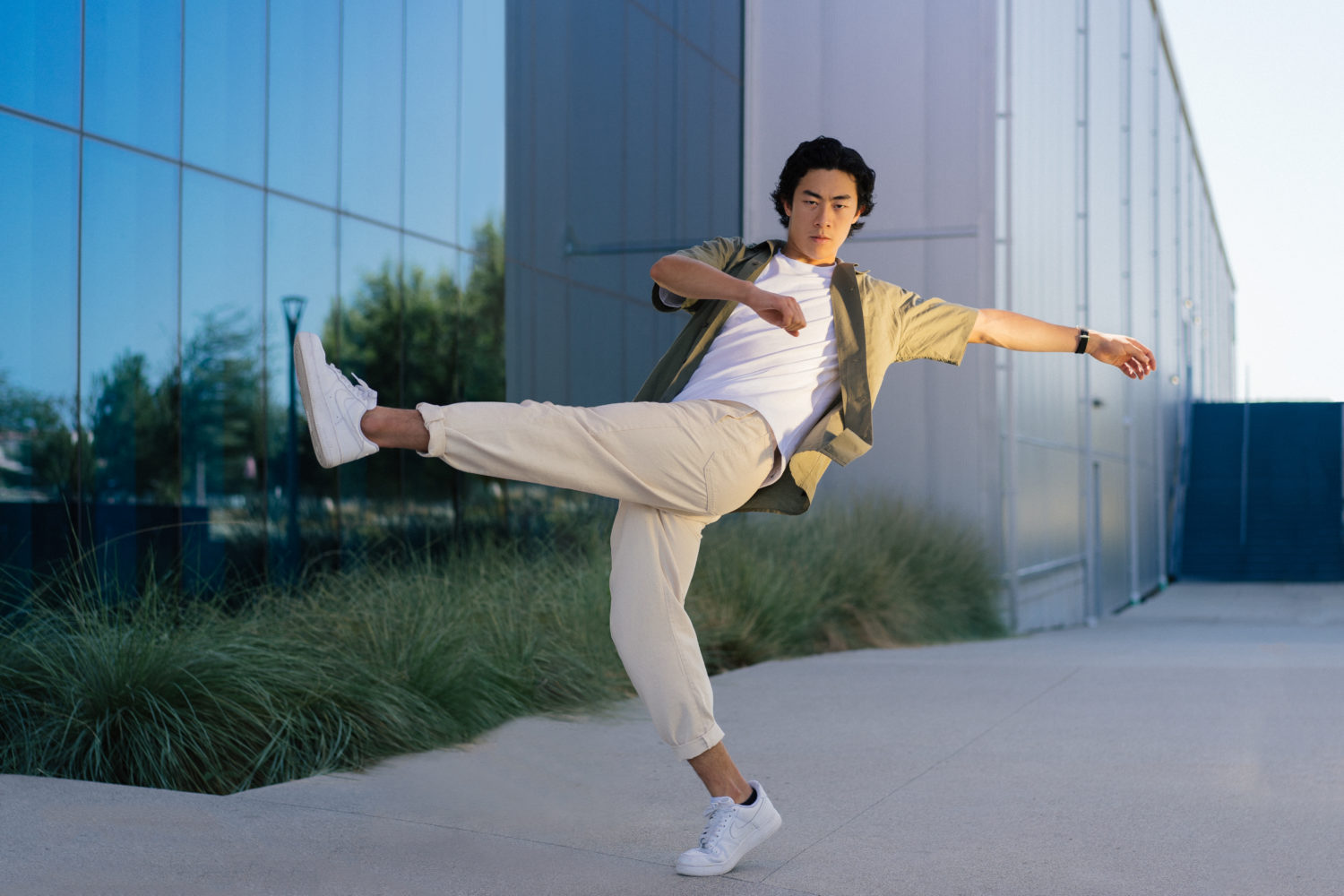 Chen's accomplishments have long made him the darling of the figure-skating world, a status that's something of a double-edged sword. Going into his first Olympic Games in PyeongChang, South Korea four years ago, Chen struggled to meet high expectations set by global media. "In 2018, the mindset was largely based around trying to win," Chen says. "I felt that if I didn't win, I would be proving to myself that I'm not deserving of being there." He fumbled his two attempted quadruple jumps during the men's short program, landing at 17th place before his massive free skate score pulled him up to a fifth-place finish.
Although disappointing, those results made his 2022 return to the games all the more triumphant. He performed five quadruple jumps, including several notoriously challenging quad lutzes. "Skating is about the whole experience—the people you meet, the little lessons you learn along the way," Chen says. "Looking back, I didn't enjoy the experience in 2018. I don't have any fond memories of traveling there, experiencing the village and all the different things that encompass the Olympics. But in 2022, regardless of how I skated, I wanted to be able to look back and be like, 'I really enjoyed my time there and felt fulfilled.'"
Besides making history on the ice and podium, Chen's fondest memories of the 2022 Games include watching other sports and spending time with his friends and fellow athletes. But with an Olympic gold medal and a Salt Lake City holiday to his name, Chen will now step back from competing. He plans to finish his time at Yale, where he is pursuing a degree in statistics and data science, and will publish his memoir "One Jump at a Time" this November. His as-yet untitled picture book is also due out in February 2023 through HarperCollins.
Publications and local holidays aside, though, Chen just wants to be a normal 23-year-old. "I'm excited to challenge myself in ways that aren't on the ice, meet new people and have a cool college experience," he says. "I've spent so much time at the rink and so much of my life focused on this one goal, and now [I'm] trying to figure out what that next goal is. But I'm sure there's something out there that I'm just as passionate about, and I'm excited to explore that."
Although he may not spend as much time on the ice, he still plans to keep tabs on the sport that has defined much of his life—especially in regards to Asian American athletes. Who knows where the sport's next thrilling moments will come from? "I'm excited to see where skating continues growing," Chen says. "Hopefully, some Asian American is inspired by not just myself, but the many, many amazing Asian Americans at the past Olympics. I'm looking forward to seeing future excellence."
---
This article will appear in Character Media's Annual 2022 Issue. Read our 2021 issue here.