Editor's note: we're bringing you the latest scoop on what's happening in Asian American film, TV, literature and music in our monthly "Lookout" articles. We're doing the legwork, so you don't have to.
Winter is here… or is it? While it might be difficult to tell in Southern California, December's arrival heralds some chilly days and even cooler nights. It's the perfect weather to stay in and binge-watch a few episodes of your favorite show, or curl up on the couch with a new book.
While there are plenty of options to choose from, we're here to guide you through the most eagerly anticipated releases of the month. Once the holidays are over and you finally get some much-needed free time, you've got everything you need to know before you kick back and relax. That Christmas carol says it best—let it snow (or rain).
Film
12/1 – "Dead Kids"
In this film from the Philippines, a group of social outcasts band together to kidnap a rude, rich bully, only for their plans to quickly go awry. And you thought your high school drama was bad.
12/6 – "The Aeronauts"
Based on true events, "The Aeronauts" re-tells the story of James Glaisher (Eddie Redmayne), a meteorologist and scientist who soars to never-before-seen heights in a hot air balloon during the Victorian era. Himesh Patel stars as John Trew, who encourages Glaisher and pilot Amelia Wren (Felicity Jones) to take to the sky. 
12/13 – "Jumanji: The Next Level"
The follow-up to the 2017 "Jumanji" sequel sees teenage friends Martha, Bethany and Fridge reunite to enter the Jumanji universe once again, but this time the stakes are higher than ever. Though we don't yet have many details about her character, Awkwafina also joins the cast as Ming.
12/17 – "Asian Comedian Destroys America!"
"The Daily Show" alum Ronny Chieng is bringing his signature sense of humor and international charm to a Netflix special that drops shortly before Christmas—the perfect watch with family and friends.
12/20 – "Star Wars: The Rise of Skywalker"
In the last installment of the Skywalker saga, the surviving members of the Resistance reunite to take on the First Order. Actress Kelly Marie Tran returns as mechanic Rose Tico, who repairs starfighters for the Resistance.
12/25 – "Just Mercy"
Also based on a true story, "Just Mercy" follows Harvard-educated lawyer Bryan Stevenson (Michael B. Jordan), who dedicates his life to helping exonerate the wrongly convicted. With an all-star cast that also includes Brie Larson ("Captain Marvel") and Jamie Foxx ("Django Unchained"), "Just Mercy" is director Destin Daniel Cretton's last feature project before his highly anticipated Marvel film, "Shang-Chi and the Legend of the Ten Rings."
TV
12/5 – "V Wars"
It looks like actor Ian Somerhalder just can't get enough of vampire shows. Based on an original graphic novel series, "V Wars" takes place in a dystopian future, where a virus exposed by climate change has pitted unaffected humans against newly made, blood-sucking vampires. Actress Jacky Lai stars as Kaylee Vo, a young online journalist who breaks the story.
12/6 – "Triad Princess"
Netflix's international section is heating up. Starring Jasper Liu and Eugenie Liu, this Taiwanese drama centers on a renowned triad boss' daughter, who vows to take control of her own life and gets a job as an assistant to her celebrity idol.
12/8 – "The L Word: Generation Q"
Returning after eight years, "Generation Q" features the original cast of the much-loved series, as well as some new faces. Chinese American actor Leo Sheng will appear as Micah Lee.
12/13 – "Marvel's Runaways" Season 3
The final season of Hulu's breakout hit sees Lyrica Okano's Nico power up her witchcraft abilities as the runaways try to determine which of them has been possessed by an ancient alien. Sounds easier said than done.
12/16 – "Good Trouble" Holiday Special
If you can't get enough of this whirlwind hit series, Freeform has got the perfect Christmas present for you. The two-hour holiday special promises to spread plenty of the season's cheer to fans.
12/24 – "Terrace House: Tokyo 2019-2020" Pt. 2
This unscripted Japanese reality series follows six strangers from vastly different walks of life, who get to know and date one another while living under the same roof. 
12/29 – "Dare Me"
Starring actress Erika Prevost as Brianna Bradley, this new USA drama is about a quintessential high school "mean girl" group of cheerleaders, and an outcast who decides to take revenge on the clique that left her behind.
12/30 – "Alexa & Katie"
In the second season of Netflix's teen hit, Alexa (Paris Berelc) and her best friend Katie (Isabel May) explore their sophomore year of high school after Alexa's cancer diagnosis.
Music
12/4 – "360" by Jihoon Park
K-pop singer Park of Wanna One is about to release his second EP, after debuting as a solo act with the EP "O'Clock" in March of this year. The tracklist isn't out yet and Park hasn't dropped any singles from "360," but from what we've seen so far, this EP promises to showcase a more serious side of the musician.
12/11 – "CONQUEROR" by BAND-MAID
"CONQUEROR" is the fourth full-length album from Japanese rock sensation BAND-MAID, and looks like it will feature plenty of the group's signature heavy metal stylings.
Books
12/3 – "A Madness of Sunshine" by Nalini Singh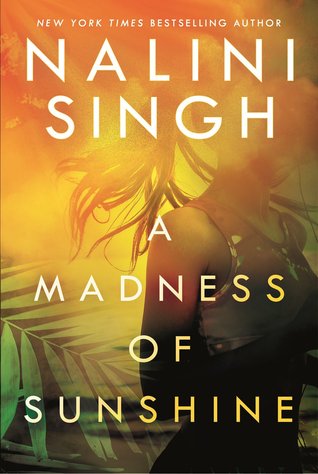 The first crime novel from "New York Times" bestselling author Singh takes readers to Golden Cove, a tight-knit New Zealand community that becomes a hotbed of tension after a string of mysterious disappearances. 
12/15 – "The Court Dancer" by Kyung-sook Shin, trans. Anton Hur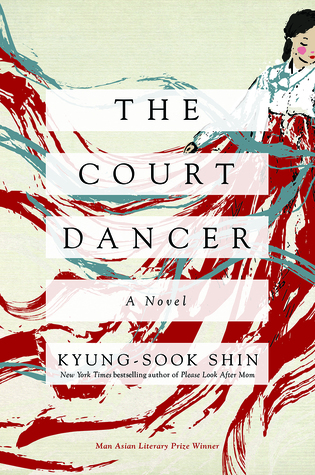 Although "The Court Dancer" first published last year, we're finally getting a paperback version this December. In this period novel from Man Asian Literary Prize winner Shin, East and West collide in a fateful romance between a French legate and a Korean court dancer.