Editor's note: Each month, we're bringing you the latest scoop of what's happening in Asian American film, TV, literature and music in our "Lookout" articles. We're doing the legwork, so you don't have to.
October has arrived, bringing with it cooler temps and a slew of exciting film, TV, music and book releases. This month, it looks like doppelgangers and secret agents are all the rage, so settle in and get cozy on the couch with some blankets and comfy pillows. With all the new shows and films to watch, books to read and music to jam, you're going to be there for a little while.
Film
10/11 – "Gemini Man"
It's Will Smith vs. Will Smith in this heart-pounding sci-fi thriller from visionary Asian American director, Ang Lee. The movie is worth watching for its special effects work alone, but it also features an incredible cast lineup, with Benedict Wong, Clive Owen and Mary Elizabeth Winstead co-starring.
10/11 – "Parasite"
The latest from "Snowpiercer" director Bong Joon-ho shows the ins and outs of two Korean families, one rich and one poor, as the latter struggles to escape the overwhelming poverty that dominates their lives. The film is finally making its U.S. debut this October, after garnering a Palme d'Or (and considerable critical acclaim) at the 2019 Cannes Film Festival.
10/18 – "Jojo Rabbit"
Taika Waititi directs and stars as Hitler (yes, you read that right) in this "anti-hate satire" about a young, lonely boy named Jojo (Roman Griffin Davis), who wants nothing more than to be a good Nazi soldier. His world is turned upside down, though, when he discovers that his mother has been hiding a Jewish girl in their house.
TV
10/4 – "Raising Dion"
Created by Dennis Liu, on whose comic the series is based, "Raising Dion" follows a single mom struggling to raise a young son who develops mysterious superpowers. As Dion's abilities increase, his mother must learn how to teach him responsibility—and keep him safe from the forces that threaten them.
10/11 – "Are You Afraid of the Dark?"
This reimagining of the classic 1990s show takes nostalgic fans to the so-called "Carnival of Doom," where the events of a fictional horror story come to life. The limited series also features Miya Cech, who played the young Sasha Tran in "Always Be My Maybe," in a starring role as Akiko.
10/15 – "Treadstone"
Set in the same universe as the Bourne series, "Treadstone" follows a new generation of trained sleeper agents who are suddenly and inexplicably activated. Judging from the beatdown put on Tzi Ma in the trailer, we can assume that doesn't mean anything good for the bad guys.
10/18 – "Looking for Alaska"
Yes, another adaptation of a John Green novel, but this time you can watch it from the comfort of your own home instead of a movie theater. Hulu's limited series, based on the book of the same name, stars Charlie Plummer, Kristine Froseth, Denny Love and Jay Lee as teens in a small boarding school rife with "prank wars."
10/18 – "Living with Yourself"
This Netflix series stars Paul Rudd and … Paul Rudd, as a man who undergoes a spa treatment and wakes to find that he's been replaced by a more happy and successful version of himself. The show also features "Where'd You Go, Bernadette?" star Zoe Chao. You might want to check Yelp before booking your next massage appointment.
10/20 – "Watchmen"
Nostalgic DC readers might be wary of an adaptation of one of the universe's most beloved comic series, but don't fret—with "Lost" screenwriter Damon Lindelof at the helm, HBO's "remix" is sure to win over even the most diehard canon fans. And with a star-studded cast list that includes Jeremy Irons, Hong Chau and Regina King, what can go wrong?
10/22 – "The Misery Index"
Jameela Jamil ("The Good Place") hosts this forthcoming game show, in which two teams go head-to-head to rank different hilarious, real-life events (like accidentally sexting a grandparent, for example) on a scale of 1-100. This is about to put a whole new perspective on the word "oversharing."
Music
10/3 – "Deep Sea Baby" by Bleachbear
Get ready, because the newest EP from Seattle indie band Bleachbear is bringing on the nostalgia. With just four tracks, "Deep Sea Baby" will have you longing for a certain time (or person) you thought you'd completely forgotten about.
10/11 – "Metal Galaxy" by Babymetal
This one's for all you hard rock fans out there. The Japanese kawaii metal band Babymetal is back, and this time, it looks like they're taking on the universe. If you're lucky enough to be located near The Forum in Inglewood, the band is also giving an arena show for the album's release.
Books
10/8 – The Beautiful by Renée Ahdieh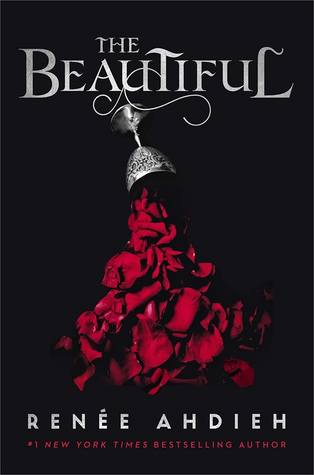 Have you been longing for your next vampire novel fix since you finished the last pages of the "Twilight" series? Then look no further, because "The Beautiful" is here to satisfy your cravings for tales about creatures of the night. Featuring a diverse roster of strong characters, the novel brings readers back in time to 19th century New Orleans, where a sinister, supernatural plot is just beginning to unfold.
10/15 – Dear Girls: Intimate Tales, Untold Secrets and Advice for Living Your Best Life by Ali Wong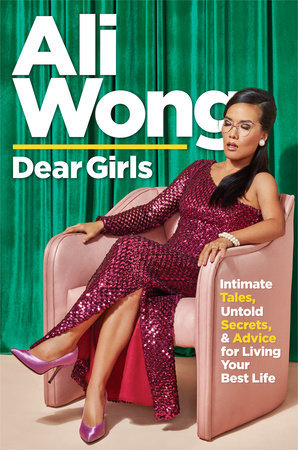 Ali Wong is already a renowned comedian, actress, screenwriter, producer, etc., but now, she's going to add "published author" to that long list of accomplishments. "Dear Girls" offers an even more intimate look inside Wong's life, and chronicles everything from her experiences with comedy in New York City, to drinking snake blood in Vietnam. That's one way to explore your heritage.
10/29 – The Factory by Hiroko Oyamada
Marking Oyamada's English-language debut, "The Factory"'s English translation is finally arriving Stateside this month. The novel analyzes the trials of the modern workplace through the eyes of three workers at a sprawling factory that slowly starts to encroach on everyday life.