Shortly after "Turning Red" premiered in February of this year, critics across the press lauded the new Pixar film for its graceful portrayal of coming of age in an immigrant family. But not everyone agreed.
In a now-infamous March 2022 review, CinemaBlend managing director Sean O'Connell described "Turning Red" as "exhausting" and limited, saying most audiences would not be able to connect with the film because of its specific focus on an Asian tweenager and her struggles. Other journalists—and notable members of the Asian and Pacific Islander community, from Angry Asian Man blogger Phil Yu to one of the film's stars, Maitreyi Ramakrishnan—wasted no time refuting his claims. But O'Connell's words did spark wider conversations about the significance of on-screen representation. Now that studios like Pixar have finally begun to create media featuring more diverse perspectives, who will (and won't) feel seen? And how much work still needs to be done?
"Turning Red" stars Rosalie Chiang as Meilin Lee, a Chinese Canadian 13-year-old trying to live her best life while appeasing her overbearing mother, Ming (Sandra Oh). That becomes all the more difficult when an ancient family curse (or blessing, depending on how you look at it) gets tossed into the mix. Whenever Mei gets excited or upset, she now has to worry about transforming into a giant, fluffy red panda, on top of making time for her studies, family chores and her friends Miriam (Ava Morse), Priya (Ramakrishnan) and Abby (Hyein Park).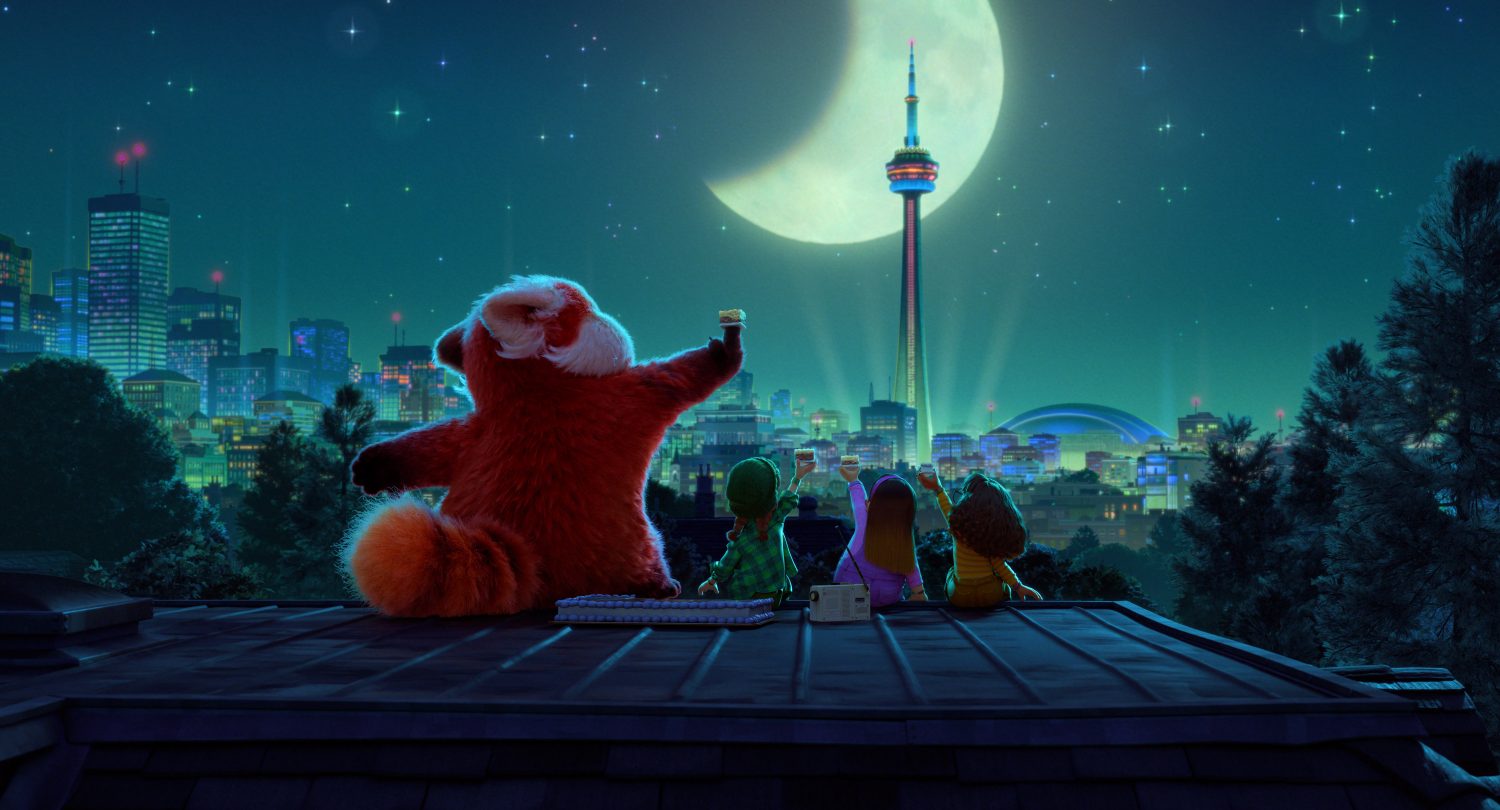 While Mei and her friends' antics bring back all the nostalgia of early adolescence, the relationship between Mei and Ming takes center stage and grounds the film. To develop the family dynamic, director Domee Shi, who grew up in Toronto, Canada in the early aughts, pulled on some real moments with her own mother—yes, even those painfully awkward, can't-help-but-cringe ones. "It was really fun, but also a little nerve-wracking, to dive into my past and bring up traumatic and awkward memories I'd rather forget, like the real story of my mom stalking me at my first day of middle school and hiding behind a tree with sunglasses on," the "Bao" filmmaker says with a laugh. She notes that one of her co-writers, Julia Cho, shared similar experiences from her own childhood. "When we were in the story room, it almost felt like soldiers trading stories on the battlefield," Shi says.
Moments like Mei's mother following her to school or publicly confronting Mei's crush might lead some viewers to vilify Ming. But notably, unlike most Pixar films, "Turning Red" lacks a traditional antagonist. "In this film, what's special is that no one is the villain," Chiang says. "Some people may be in the wrong but Ming isn't the villain; Mei isn't the villain. They're both flawed human beings having a normal conflict that everyone faces, especially with their mothers or daughters." (Take that, O'Connell.)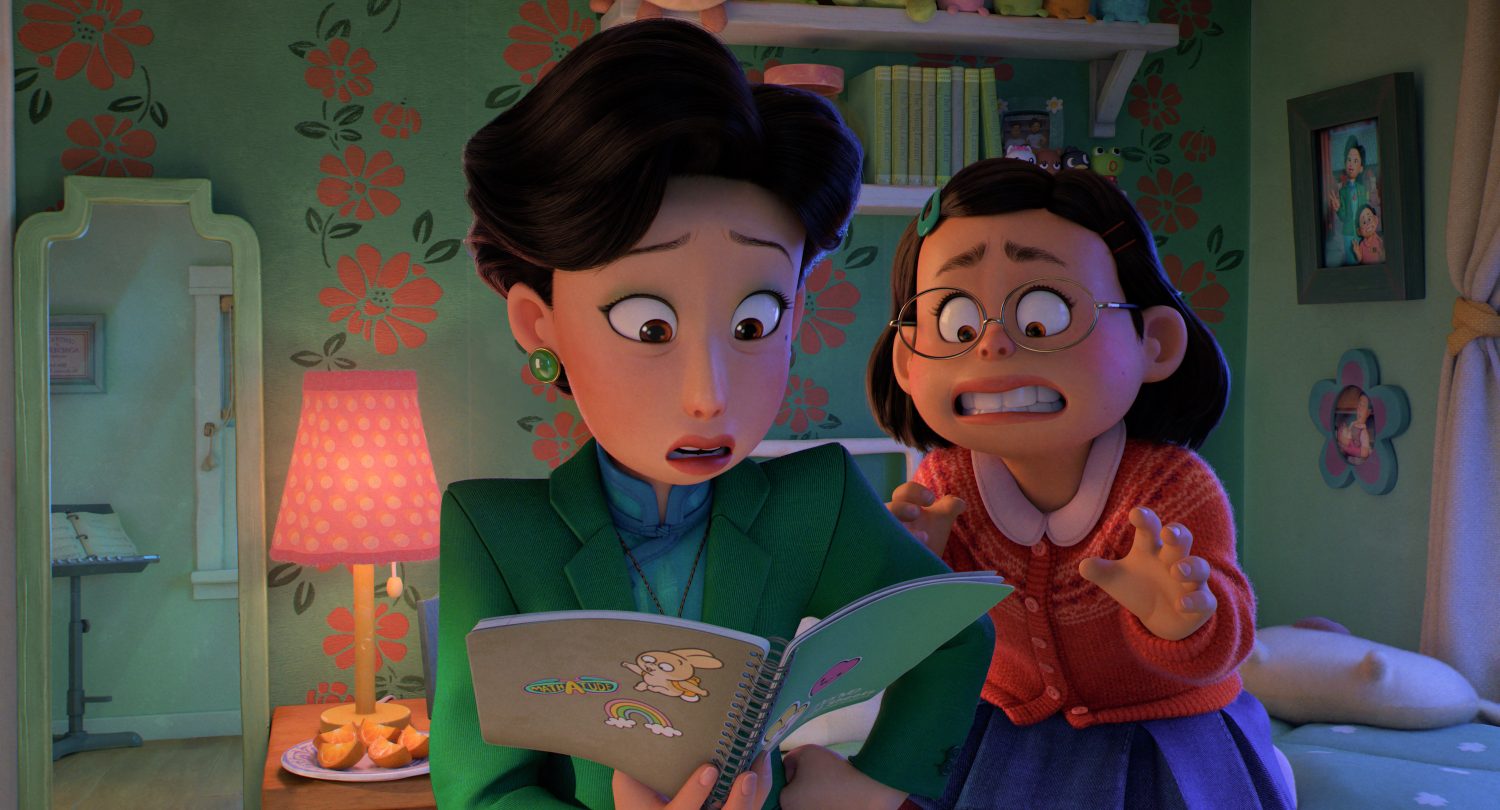 Oh adds that she hopes the film can help other families navigate these often touchy subjects. "The film speaks to young people, but it also speaks to the generation who have children, hopefully in the way of encouragement," Oh says. "It is painful to let go of your children. It is painful when they might not need you as much. But we need to give them space to develop and be their own."
Aside from the female-centered narratives at the heart of the film, "Turning Red"'s girl power also extends off-screen. The movie is noted as the first Pixar film to be directed by a female API filmmaker, and the first to be solely directed by a woman. "Bao" co-creator Rona Liu served as visual effects supervisor, while Sarah Streicher helped Shi and Cho write the script.
"Turning Red" marks Cho's first project with a female-led team, a vast difference from the majority of her time in writers' rooms. "It was kind of funny how quickly I learned to take it for granted," Cho admits. "You don't really think about how special it is, but there would occasionally be moments where we would be in a meeting and I would look around and be like, 'Oh, my god, everyone in here is a woman.' It established a very female, safe environment, and it was pretty extraordinary."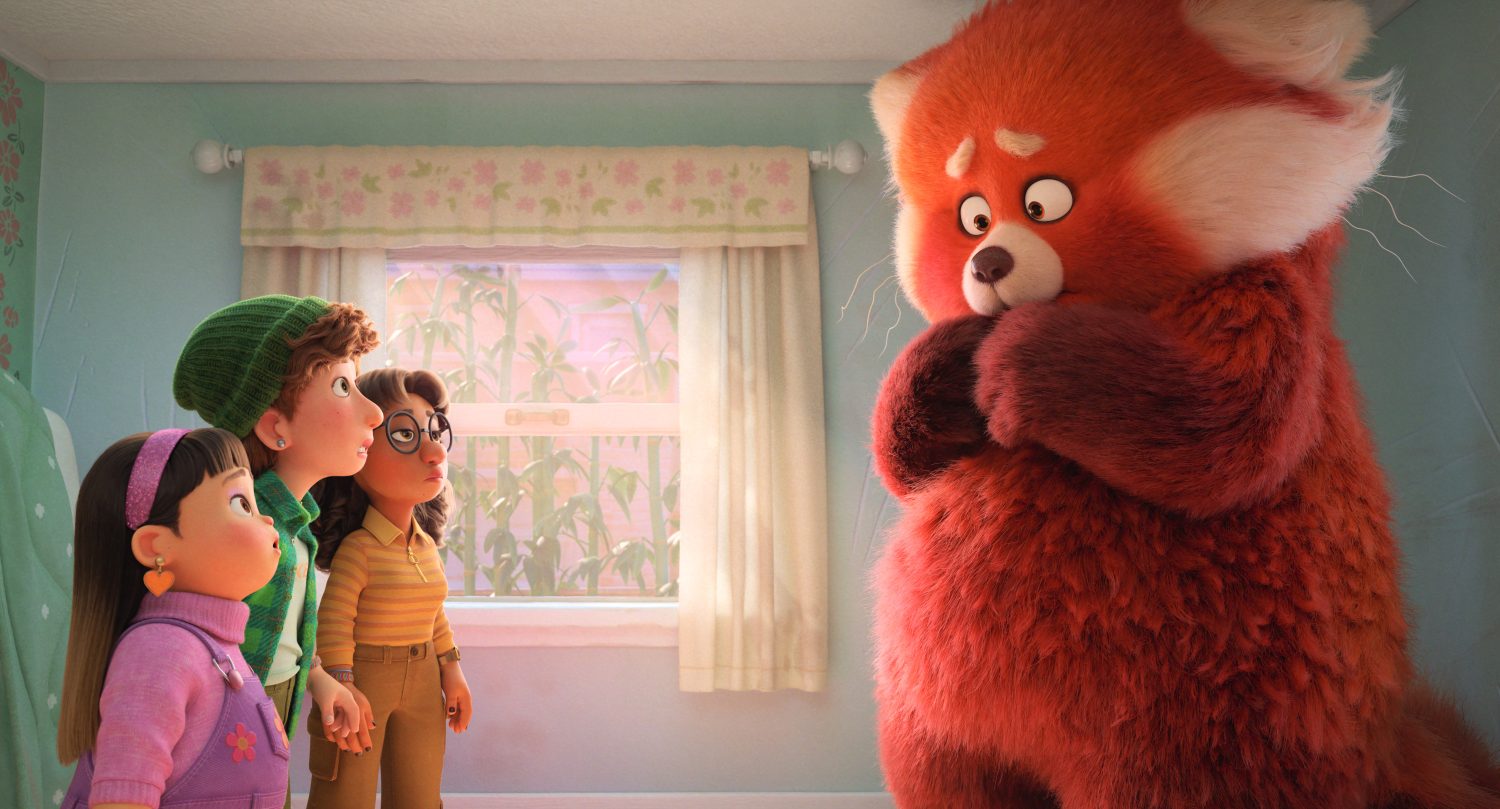 Aside from the groundbreaking work behind the scenes, "Turning Red" also features an unusual 3D animation style that stands apart from the typical Pixar look. Animator Liu cites anime like "Sailor Moon" and "Tokyo Godfathers" as inspirations, especially for the film's nostalgic vibe. Audiences will also spot some aspects of Wes Anderson and "Scott Pilgrim vs. the World" in there, too. "We like to cherry-pick elements from different films, different influences, and mix them together with our own backgrounds and our own story," says Liu. "Even though Pixar has a wide range of different styles, that is something very unique to Domee's sensibilities and special to us. The animation style needs to be very expressive, so when somebody cries or freaks out, we really want the audience to feel for them."
Watching Mei panic at her mother's overprotectiveness or dissolve into a starry-eyed fangirl over her favorite band, 4*TOWN, it's hard not to feel for her. "Turning Red" doesn't cover every facet of every viewer's life experiences—no movie could. But whether you grew up obsessing over boy bands like Mei and her friends, had your parents embarrass you at school or struggled to make a dream come true, there's something in here that just about everyone can find relatable.
---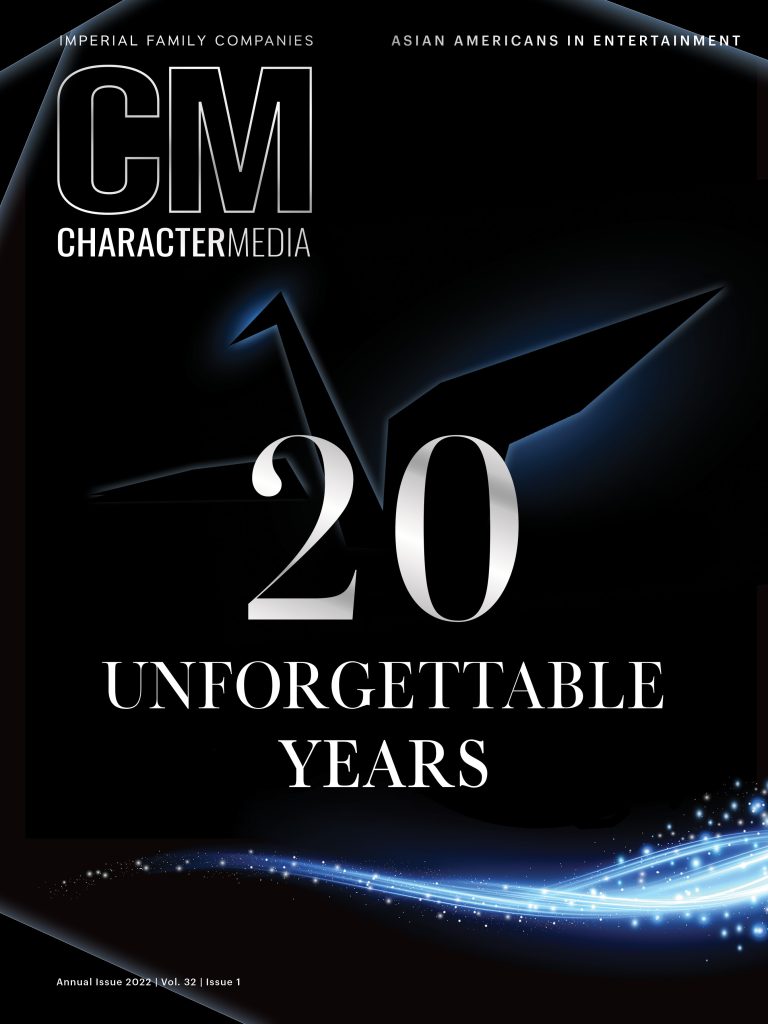 This article appeared in Character Media's Annual 2022 Issue.
Read our full e-magazine here.