John Cho has always wanted to play a cowboy. He first got the opportunity to learn how to ride a horse for his role as a romantic-comedy lead in the TV show "Selfie."
"I got a little too obsessed with the horse," he told KoreAm Journal in October of 2014. He explained he was excited to ride a horse on camera because he loved Westerns, but he thought it was unlikely he'd ever be cast in one.
The ability to transform into different characters is one of the draws of becoming an actor. Cho—as argued by writer William Yu's #StarringJohnCho hashtag that went viral in 2016—could be anything. Why couldn't he be a spy gone rogue in "Mission: Impossible," the astronaut struggling to survive on Mars in "The Martian," a Velociraptor expert in "Jurassic World" or an Avenger?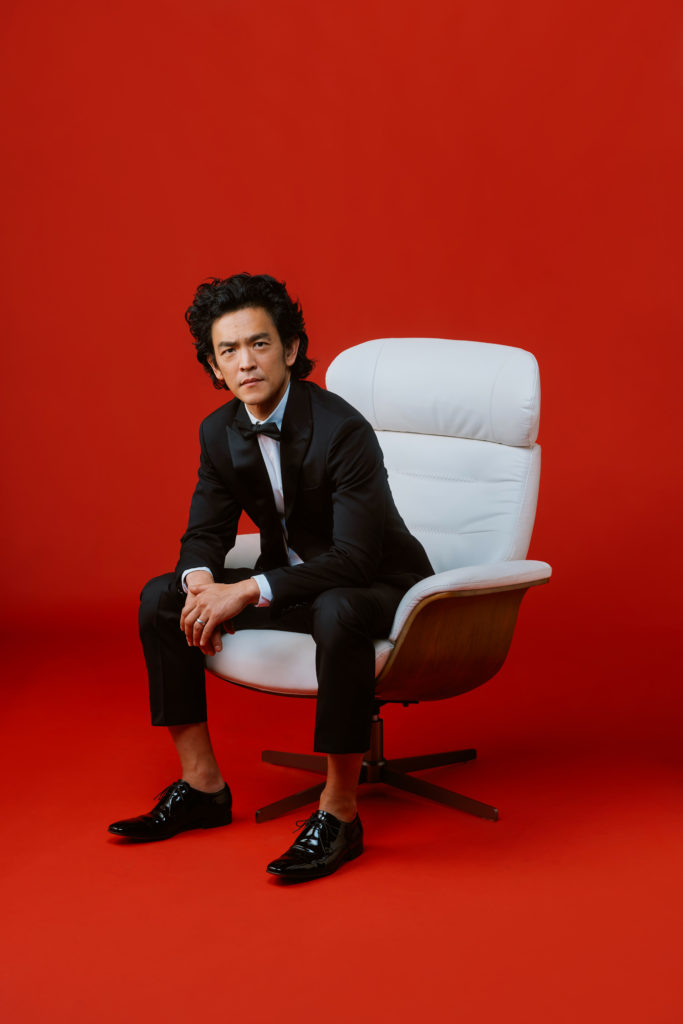 But on the screen, actors are often at the mercy of whom the industry—directors, producers, casting directors and executives—will let them play. Earlier in Cho's career, he convinced Hollywood he could be a horny teenager in "American Pie," a death-defying FBI agent in "FlashForward" and the lovable investment banker pothead Harold in the "Harold & Kumar" trilogy.
Since the advent of #StarringJohnCho, Cho has also become a reliable leading man, from his role as a son visiting his comatose father in "Columbus" to a father trying desperately to locate his missing daughter in "Searching." But he has continued to push the boundaries of his audiences' imaginations. He recently played William Shakespeare in "Drunk History" and Inigo Montoya in a socially distant celebrity re-enactment of "The Princess Bride" in the midst of the pandemic. And on a memorable episode of "Lip Sync Battle," he even got to dress up as a bona fide cowboy while lip syncing to Bon Jovi's "Wanted Dead Or Alive."
In 2021, he played an intergalactic space cowboy on "Cowboy Bebop," donning a chic blue suit rather than a wide-brimmed hat and spurs. He stepped into another leading role as Spike Spiegel, a planet-hopping bounty hunter hiding a brokenhearted past.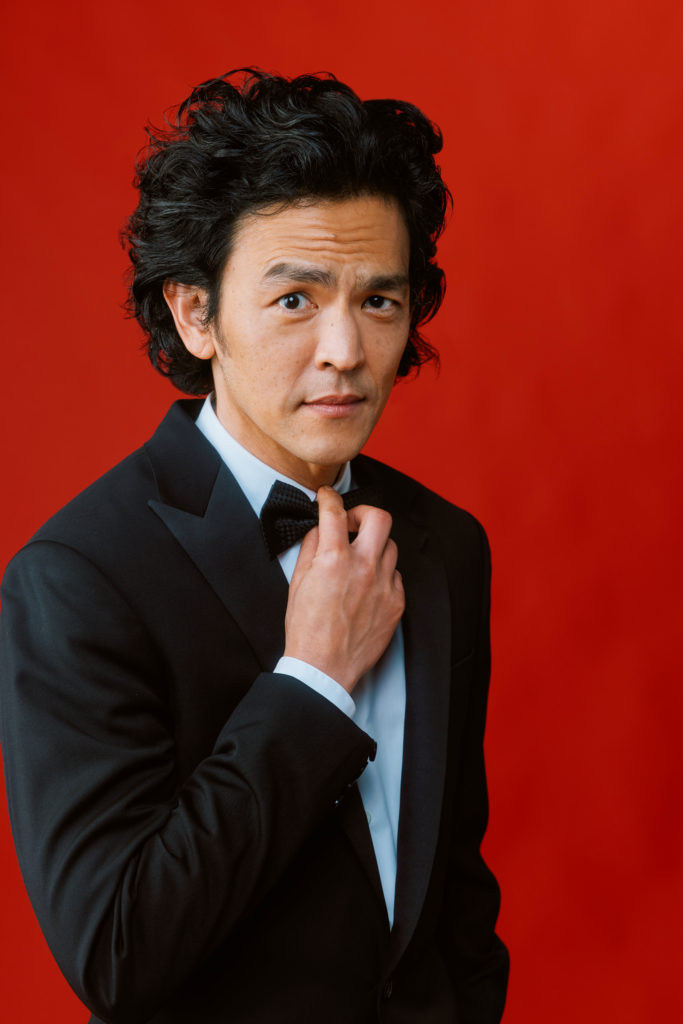 Though he hadn't watched the iconic late-'90s anime series before taking on the role, Cho told Character Media in November that he was immediately captivated by the sci-fi action tale about a group of "cowboys" working from the spaceship Bebop. "We were seeking always to define something that was ephemeral, which was: What is Bebop? What is the Bebop choice?'" he said of the production process behind the adaptation. "We were always seeking to make a scene unique from other genres."
A Vanity Fair review called the Netflix remake, which premiered in November, an excellent vehicle for Cho's charisma and range: "He plays interstellar bounty hunter Spike Spiegel with just the right mixture of laid-back street smarts and simmering melancholy; his Spike is capable of being an action hero, a quippy survivor and a wounded film noir romantic, all in the same scene."
Whether he's simmering on screen, leading the action or even just saying something quippy, Cho's star power will continue to take him to different galaxies.
---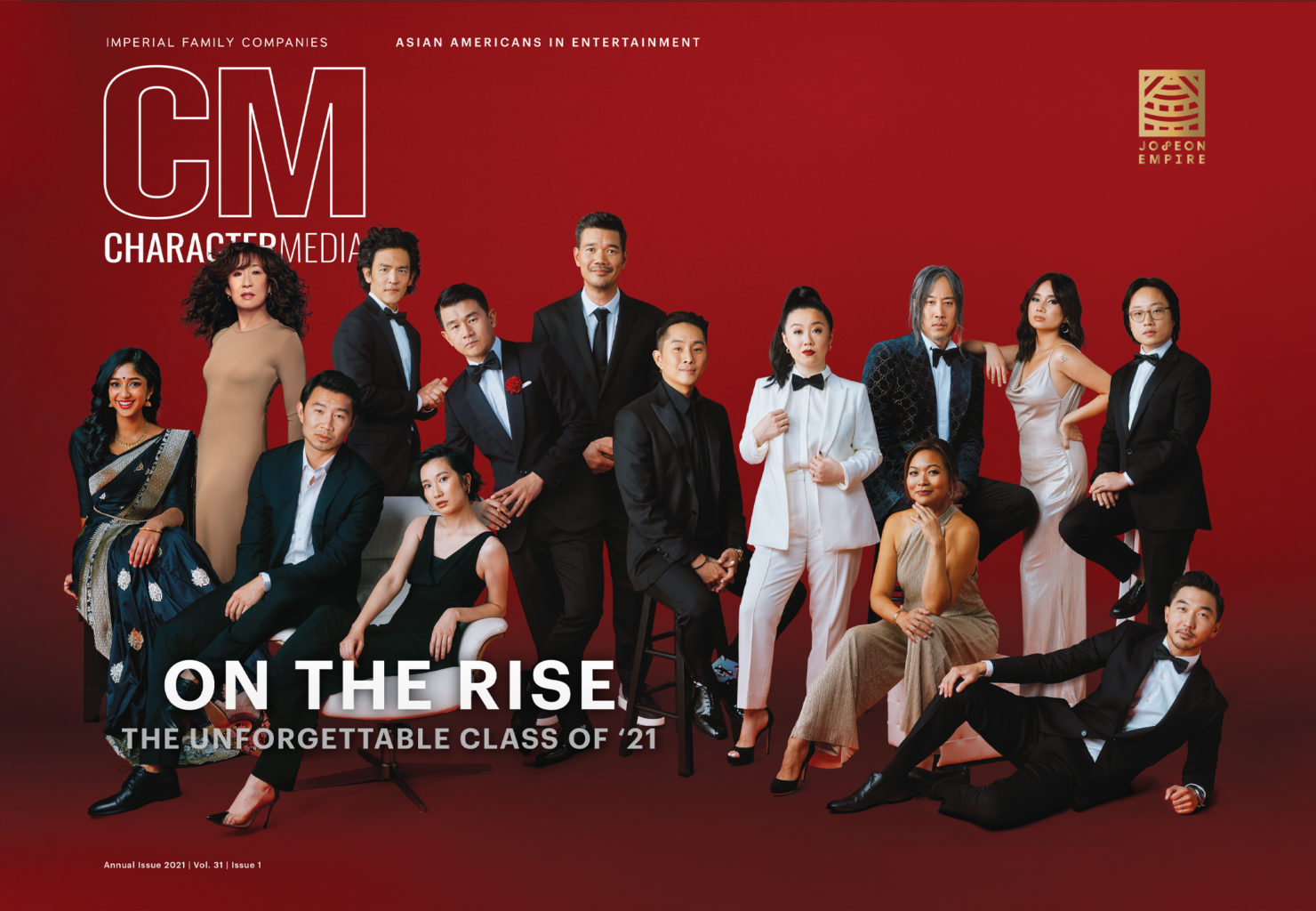 This article appeared in Character Media's Annual 2021 Issue. Read our full e-magazine here.