Ever since its production was announced at San Diego Comic-Con in 2019, "Shang-Chi and the Legend of the Ten Rings" has been heralded as Marvel's first film with an Asian-led cast, with Shang-Chi noted as the first Asian superhero in the Marvel Cinematic Universe. However, director Destin Daniel Cretton admits he doesn't exactly think of "Shang-Chi" as an "Asian American movie."
"It happens to be a Marvel movie that is focused through the lens of these characters who look like me, and have a background like me," Cretton says. "It really was very emotional and special. [While filming] I realized that I was in the middle of directing a scene with people that look like me for the first time in my career."
Based on the Marvel comic book series, the film follows the story of Shang-Chi, aka Shaun (Simu Liu), who tries to escape his tumultuous past by immigrating to America but finds himself sucked back into his estranged father's, Xu Wenwu's (Tony Leung), nefarious Ten Rings organization. Accompanied by his eccentric friend Katy (Nora Lum, aka Awkwafina), he must confront his past and his family. Meng'er Zhang, Fala Chen and Michelle Yeoh round out the cast as Shang-Chi's sister, mother and aunt, respectively.
Originally slated for release on Feb. 12, 2021, pandemic shelter-in-place measures pushed production back, resulting in the premiere date shifting to Sept. 3. As one of the first Marvel movies to be partially filmed and released during the COVID-19 outbreak, "Shang-Chi" fought an uphill battle. Marvel had spent $150 million on the film, and it was clear the renowned franchise was eager to earn its money back. Attempting a theatrical release during the pandemic was a gamble, made more tenuous by the fact that "Shang-Chi" is only the second MCU film to be led entirely by people of color. Some executives began to regard the film with wariness (more on that below), though these developments weren't unprecedented. In 2018, Ryan Coogler's "Black Panther" marked the MCU's first venture into a film led by people of color, and faced similar treatment in the media and behind the scenes at Disney. In a September 2019 Insider article, former Disney CEO Bob Iger revealed that a Marvel executive was against making "Black Panther," citing fears that it would fare badly overseas.
Leading up to the "Shang-Chi" premiere, Liu had his own run-in with current Disney CEO Bob Chapek, who, as disclosed in an August 2021 Hollywood Reporter article, described the film's launch as an "interesting experiment" while on a call with investors. Liu shot back via Twitter, "We are not an experiment. We are the underdog; the underestimated. We are the ceiling-breakers. We are the celebration of culture and joy that will persevere after an embattled year."
His Twitter comments introduce "Shang-Chi" as something to be acknowledged for its barrier-breaking content rather than the hubbub behind its production and distribution. "Shang-Chi" co-writer Dave Callaham explains that the film was created under the premise that they would probably—but fingers crossed, wouldn't—get something wrong. "[It was] a really interesting challenge … because not everybody who lives under a certain cultural umbrella has had the same experience," Callaham says. "It was a process of constantly just trying to hear, listen and integrate, and then present a unified thesis within all of these different Asian experiences."
It's important to note that the film's creators don't intend to render a full picture of the entire Asian diaspora. Callaham says the task is "too granular." Instead, the movie depicts familiar cultural touchstones, from overarching themes of filial piety all the way down to the rings themselves, a traditional training tool sometimes used in kung fu.
Of course, there's a definite advantage to showing more than one API character on screen. "It's incredible because there's just so many different characters, and they encompass the breadth of not just the Asian American experience, but each [have] their own sets of experiences and dimensionalities," Liu says.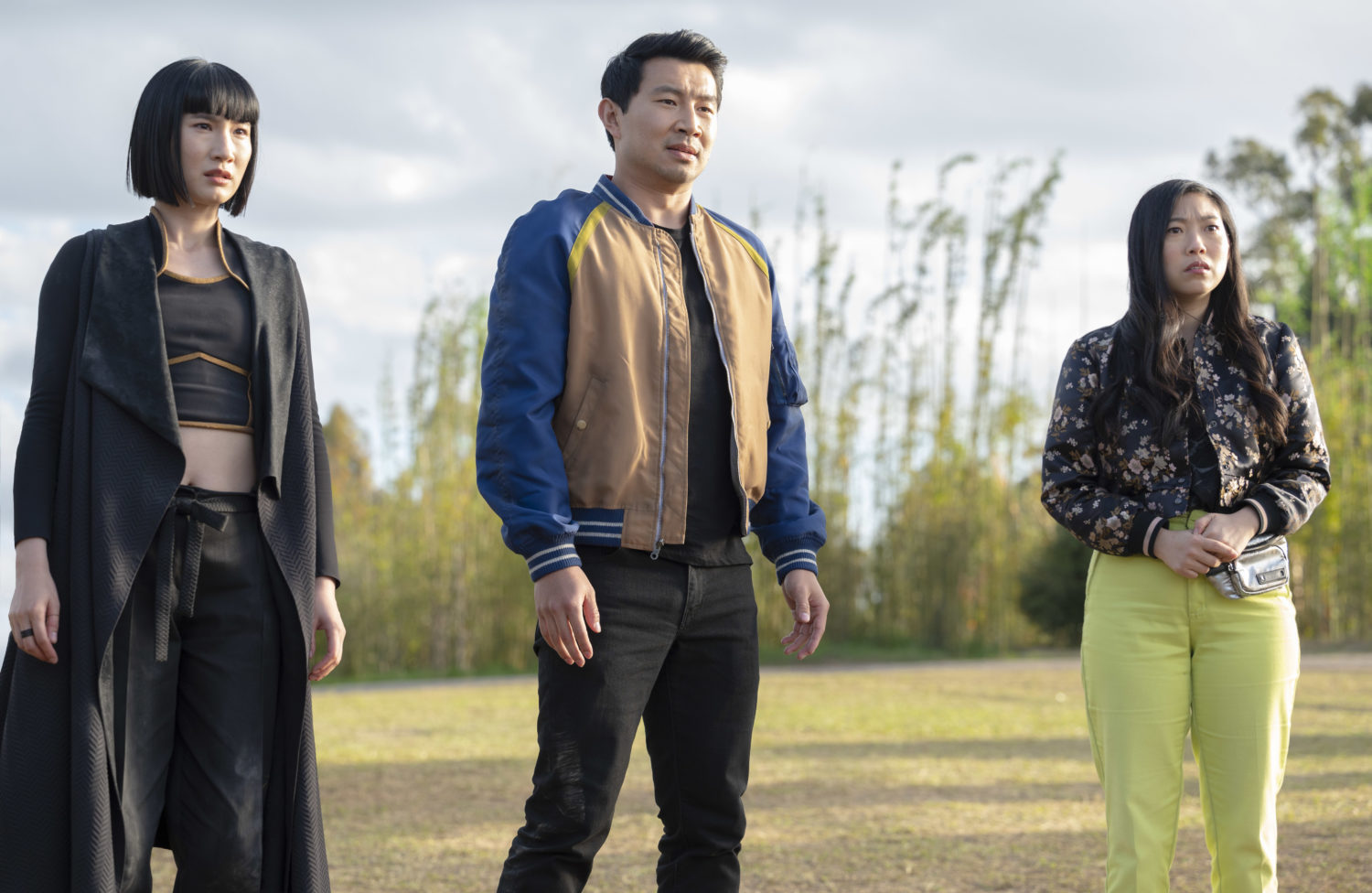 If a viewer feels like they can't relate to Shang-Chi (strong, independent and tough) maybe they can see themselves in a rebellious character like Katy, who is content with her easy-going lifestyle and daytime job as a valet, but contends with her immigrant family's pleas to pursue something more traditionally acceptable—a struggle intimately familiar to many second-generation Asian Americans. "I felt really at home playing her," Awkwafina says. "In her approach to life, we're very similar. The decisions she makes are [probably] the same decisions I would make."
Zhang, who plays Shang-Chi's sister Xialing, believes the film can inspire a young generation of Asian Americans. "Asian kids who grow up in Western countries can have a superhero that they can look up to and say, 'They look like me,'" she says.
When it comes to representation, it's not just about what stories will be told next, but what resources will be allotted to these productions. Naturally, backing from Marvel, the world's highest-grossing film franchise, elevated the movie to a global level. "For [Marvel] to highlight that story in that fun, big-budget, unlimited way, pushes that idea [of Asian representation] to the mainstream," says comedian Ronny Chieng, who plays Jon Jon in the film.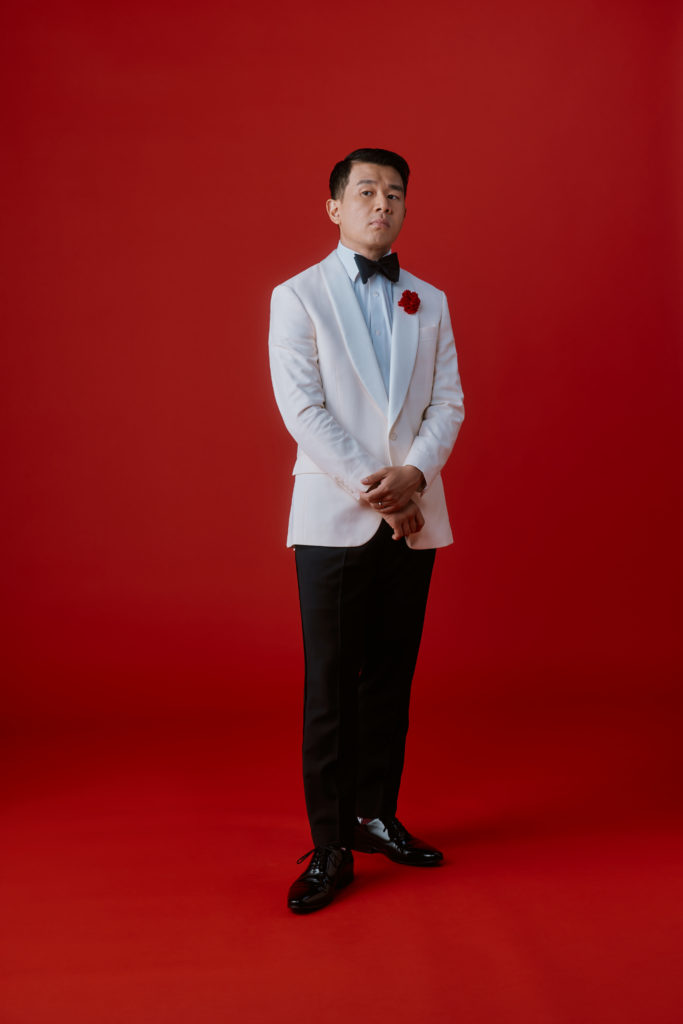 In terms of box office earnings, Marvel's so-called representation "experiment" more than paid off. According to a 2021 Forbes article, the film has made $320 million globally, while domestic earnings total more than $187 million. It's an amazing feat, especially considering the film's release on the historically underperforming Labor Day weekend. Countless headlines like "'Shang-Chi' Box Office Sets Record, Shows Viability of Movie Theaters in Fall" accompanied the film's premiere, which celebrated the possibility of movie theaters getting back on their feet after the debilitating effects of the pandemic. Even so, the film's distribution, despite Chapek's "experiment" comment, didn't just result in a gauge of box office success and theater viability. More importantly, the wide-reaching theatrical release allowed for the Asian diaspora to unite and consume a piece of media that was made for them, by them.
But with "Shang-Chi"'s triumphs came critiques from within the Asian American community. Articles titled "Why 'Shang-Chi's Success Matters—And Why it Shouldn't," "The Bittersweet Success of 'Shang-Chi' After a Year of Pandemic-Fueled Asian Hate" and more came out of the woodwork to identify potential pitfalls of the film's victory.
A September 2021 commentary piece in The Mic from journalist Brandon Yu sums up some main concerns. "A specifically hateful year such as this makes me feel wary and wearied by what feels like the conflation between two completely different things: the supposed political power of representation in a Hollywood blockbuster, and a political power that affects the ongoing lived experiences of most within the community," Yu wrote. The conversation surrounding the film shifted to one of musing whether or not everyday people would be championed by the film—Who is showcased on-screen? What issues are we bringing to light? Who in the Asian diaspora gets to tell their story?
Of course, "Shang-Chi" isn't the answer to every question of representation and equality in Hollywood, and that's okay. The onus of addressing all of these issues is far too heavy to be placed upon one Marvel film. Instead, Shang-Chi set a precedent for AAPI creatives and made room for the stories that have yet to be told. "I just hope that this opens doors," says Callaham. "Not just for giant movies. I would also hope that this leads to middle-sized movies getting made with more Asian faces in them. Just more representation across the board, at every level: TV, streaming, film, in front of the camera, behind the camera."
And maybe that's what's most important about "Shang-Chi"'s success: the ability to give others a chance.
---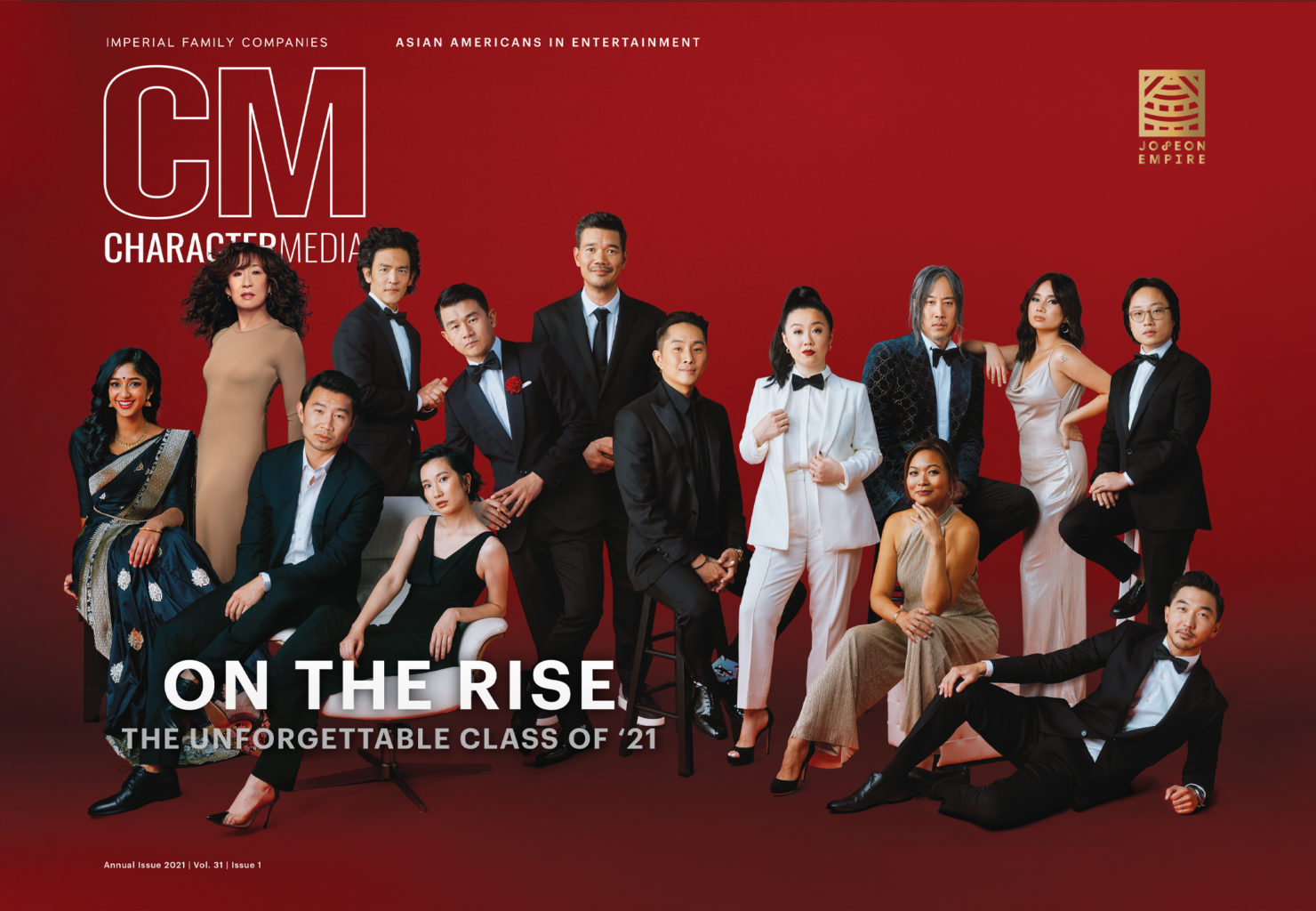 This article appeared in Character Media's Annual 2021 Issue. Read our full e-magazine here.