In April 2018, the web was seized by storm when a short news release from DC Comics and Warner Bros. announced that director Cathy Yan would helm an already eagerly anticipated superhero girl gang film, led by Margot Robbie's Harley Quinn. And unless you happened to be in the know about the indie film scene, you'd be forgiven for needing a quick Google search to find out just who Yan is.
The answer is as follows. The director of "Birds of Prey (and the Fantabulous Emancipation of One Harley Quinn)" attended New York University's Tisch School of the Arts (alma mater to M. Night Shyamalan, Ang Lee and many other notables), where she created a number of shorts like "Down River" and "According to My Mother," the latter of which became a show pilot and toured the festival circuit. In Yan's senior year at Tisch she wrote "Dead Pigs," an indie project starring Zazie Beetz that premiered at the 2018 Sundance Film Festival to a warm critical reception. Not too shabby for her debut feature.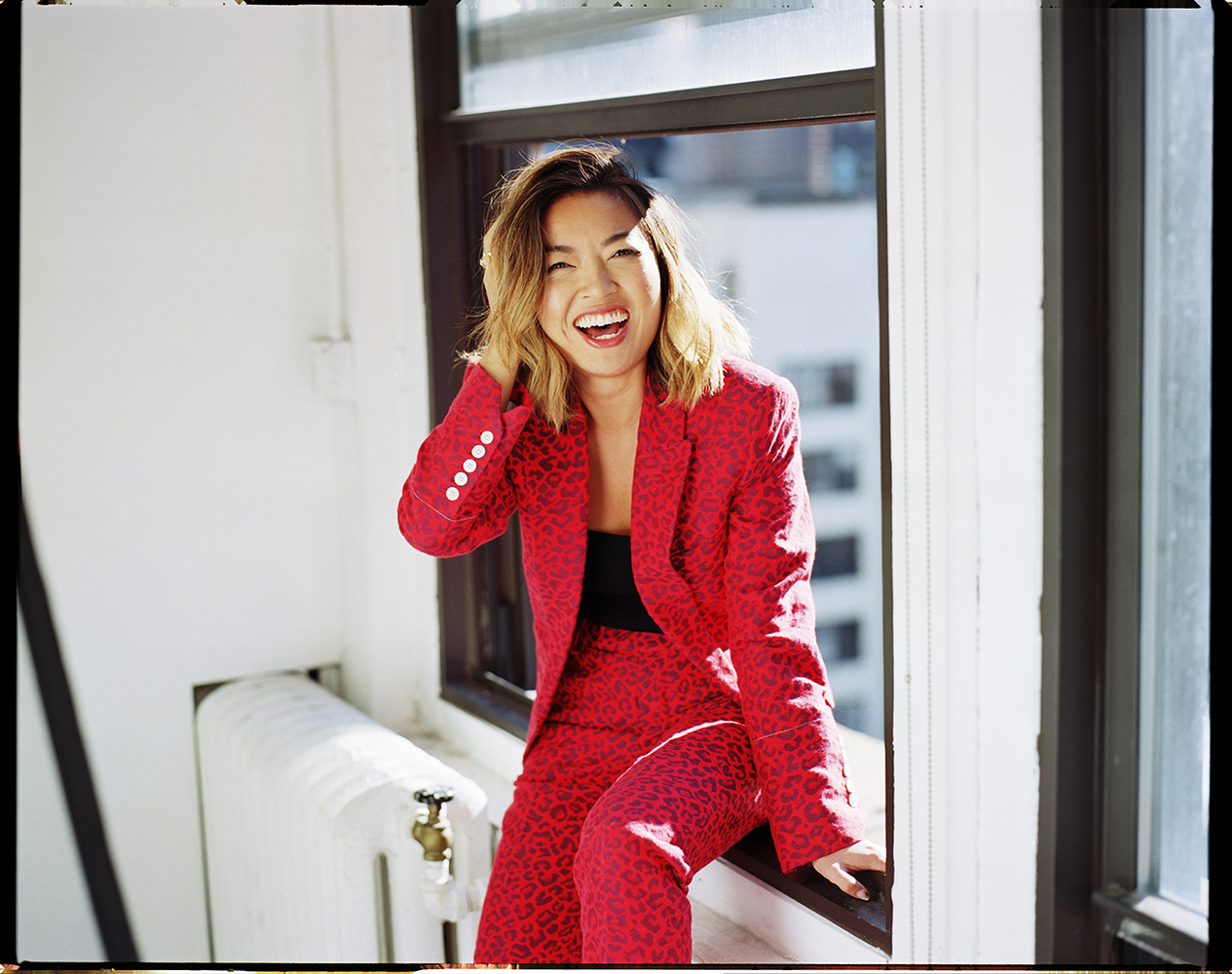 All of this goes to show that although it might seem like Yan has come out of nowhere, she's more than paid her dues as a filmmaker. Anybody can tell just from a quick glance at her IMDb page that she's worked her way through about every imaginable position in film, including camerawork and lighting. But before Yan's first days on set, long before directing a feature with the starpower of "Birds of Prey" was even a glimmer of a possibility, she worked as a reporter for the "Wall Street Journal."
Originally, Yan considered attending film school to potentially become a producer, but like any AAPI student worth his or her salt, she had a backup plan—several, in fact. "I applied for a dual-degree program at NYU, an M.B.A. at Stern [School of Business] and an M.F.A. at Tisch, thinking that I could be where I landed, and had the M.B.A. as an insurance policy on everything," Yan says, on the phone from Los Angeles. "Then I went to film school, where luckily I was able to make my own shorts, and it was very obvious as soon as I did my first one that what I really wanted to do was write and direct."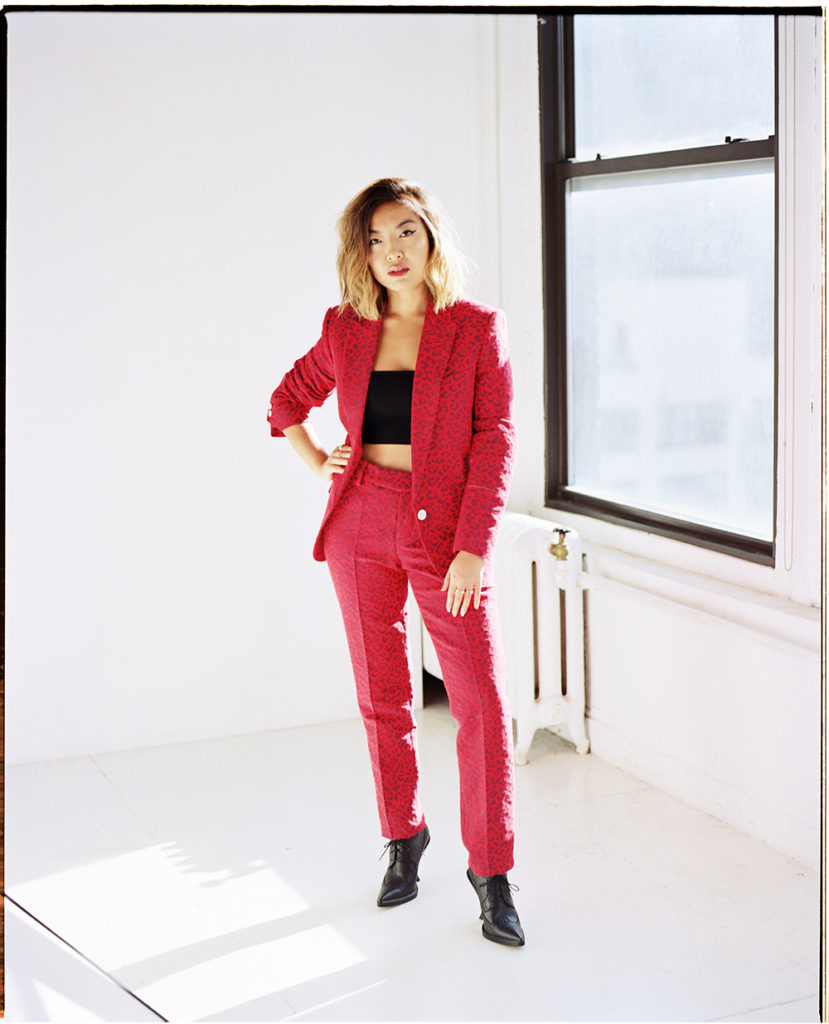 Throughout the early stages of her career Yan continued to refine her filmmaking chops on the streets of New York, learning every aspect of the process. Her first few projects focused on Asian and Asian American experiences, and Yan made them all happen on a shoestring budget. "We just did everything on the real cheap for a long time, and that was great training," Yan says. "We edited 'Dead Pigs' in my living room, that was how scrappy we were."
But as it turned out, she didn't need to stay scrappy for long. Just a few short months after "Dead Pigs" premiered, DC Comics and Warner Bros. made their fateful announcement. This made Yan the first Asian American to direct a superhero movie, and catapulted her to the elite ranks of the DC Extended Universe's few female directors, joining Ava DuVernay and Patty Jenkins. At the time the news broke the movie didn't even have a title, but netizens still went wild. Robbie's iteration of Harley in "Suicide Squad" (2016) had already won over millions of viewers, and Yan had some big shoes to fill for her first project backed by a major studio.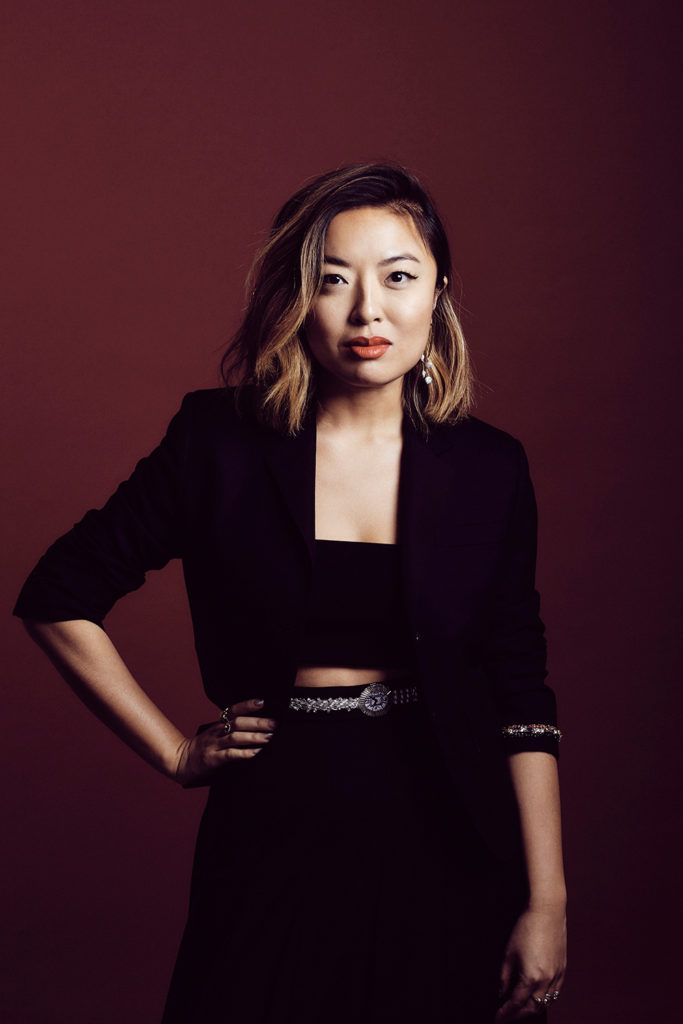 Of course, she came prepared for the job. Articles all over the web recount how Yan "did her homework" for her first pitch and more than impressed Robbie, whose Lucky Chap company also produced. But Yan says that though she was confident in her pitch, she did feel an unavoidable sense of pressure in creating the film. "'Birds of Prey' is not just a big studio movie, but it's also one with characters that are beloved. There's a cinematic history that's meaningful and profound to a lot of people," Yan says. "So there was just a lot more responsibility in terms of doing right by everyone that has come before, by comic book fans, fans of Harley Quinn and fans of the Birds of Prey. But at the end of the day, when you're making the movie, you're making the movie, and as a director, you have to rely on your instincts, and rely on the wonderful team around you."
Suffice it to say, those aforementioned weighty expectations didn't stop Yan from bringing her own take to the film. While most previous versions of Gotham have been different variations of dreadful, grim and foreboding (looking at you, Christopher Nolan), Yan's vision of the city is bright and colorful, but loses none of its defining grit. "We had an opportunity to create a new type of Gotham that we haven't really seen before, through Harley's eyes," Yan says. "And Harley's not in the high towers of Wayne Enterprises, she's on the ground, on the streets. I wanted it to feel like a neighborhood, because so much of the movie is just a circumstantial coming together of people. So that was kind of the overall idea behind the world, it's going to be a Gotham that is full of texture and layers, and it's fun and zany, at the same time that it's pretty oppressive and doesn't quite work very well."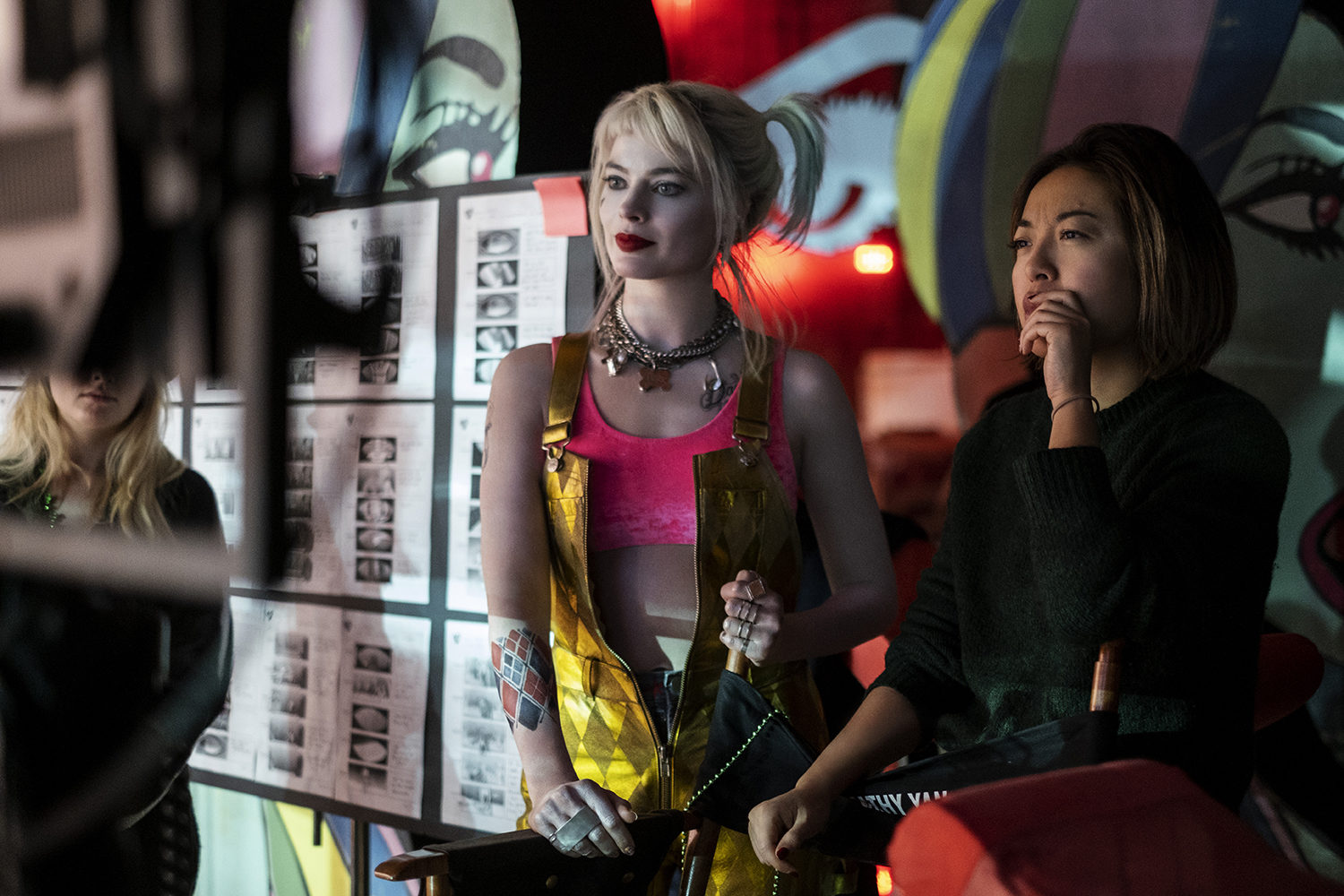 Even in the darker moments of the plot, the presence of bold colors and a heaping helping of glitter is one of "Birds of Prey"'s greatest strengths. The film joins a burgeoning lineup of recent flicks, like Ari Aster's "Midsommar," that proves a dark palette isn't necessary to convey tension and narrative gloom. "Birds of Prey" delivers on that just fine, thank you very much.
Yan also didn't shy away from color, texture and layers when it came to our heroines' outfits, which, if a growing wave of fan art is anything to go by, have quickly become iconic to the film's characters. Mixing together different trends of past and present, she worked with costume designer Erin Benach to find the sweet spot between functionality and fun. In a movie led by several kick-ass women, it might have been easy to fret over whether a character's revealing crop top could be seen as too sexy, but Yan and her female stars just opted for what they wanted to wear as women—forget about everyone else's opinions.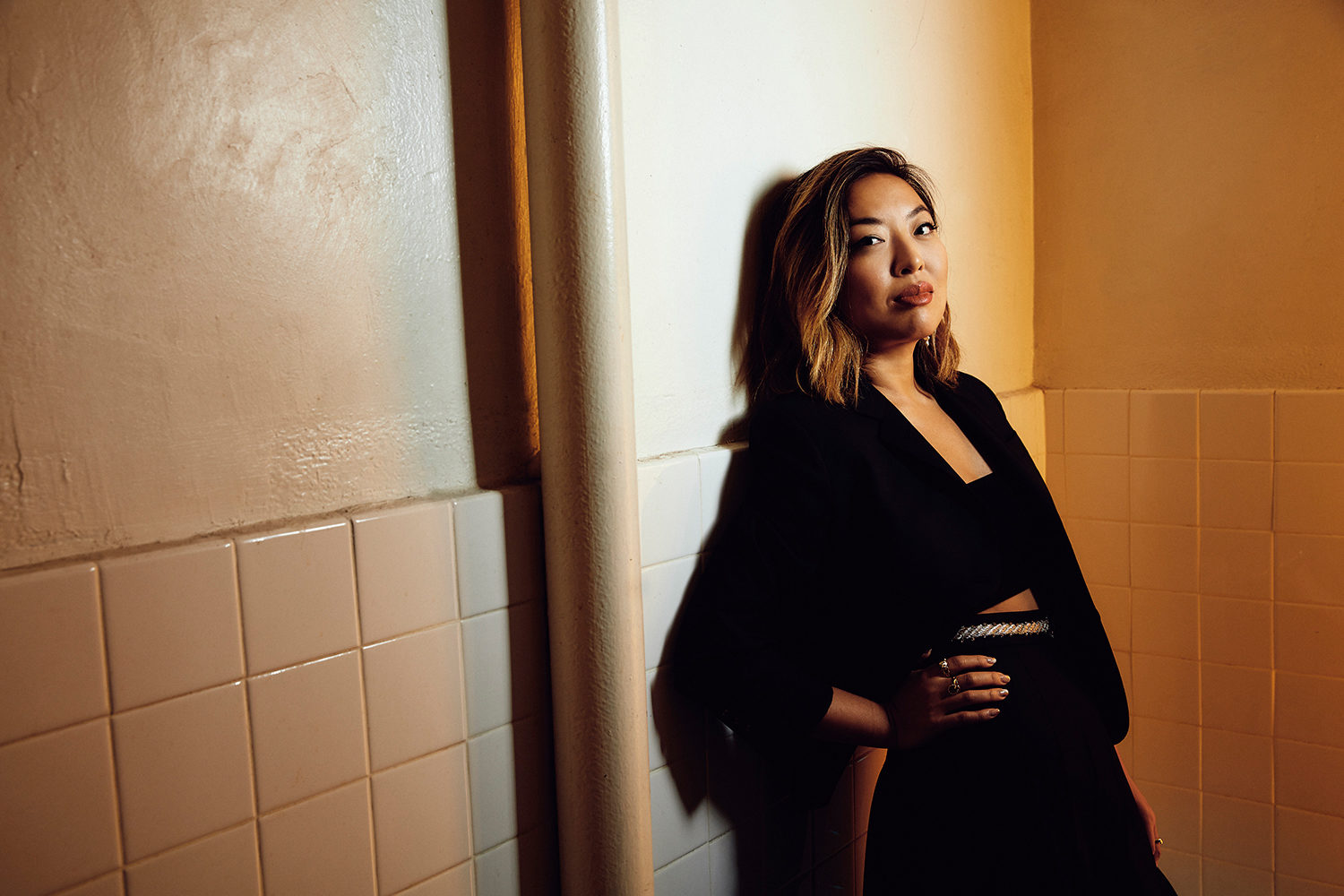 "When we put the costumes together, it was a combination of high fashion, like the runway looks and all the trends that were inspiring us right now, and street style, what the really cool girls were wearing in New York, in Tokyo, in London, and obviously the comic books themselves," Yan says. "We tried to not think too much about the burden of the male gaze; it was more like we had this amazing opportunity to dress the way we want to dress, like, let's just feel badass and make you excited to get into these costumes. And I think all of the women really loved and felt empowered in what they were wearing." It's tough to disagree with Yan. In every scene, each character's distinct sense of style shines through: Harley struts a poofy Christmas-tinsel jacket, suspenders and Daisy Dukes for much of the film, while Ella Jay Basco's teenage Cassandra Cain prefers oversize sweaters and Black Canary (Jurnee Smollett-Bell) rocks form-fitting, black and gold everything.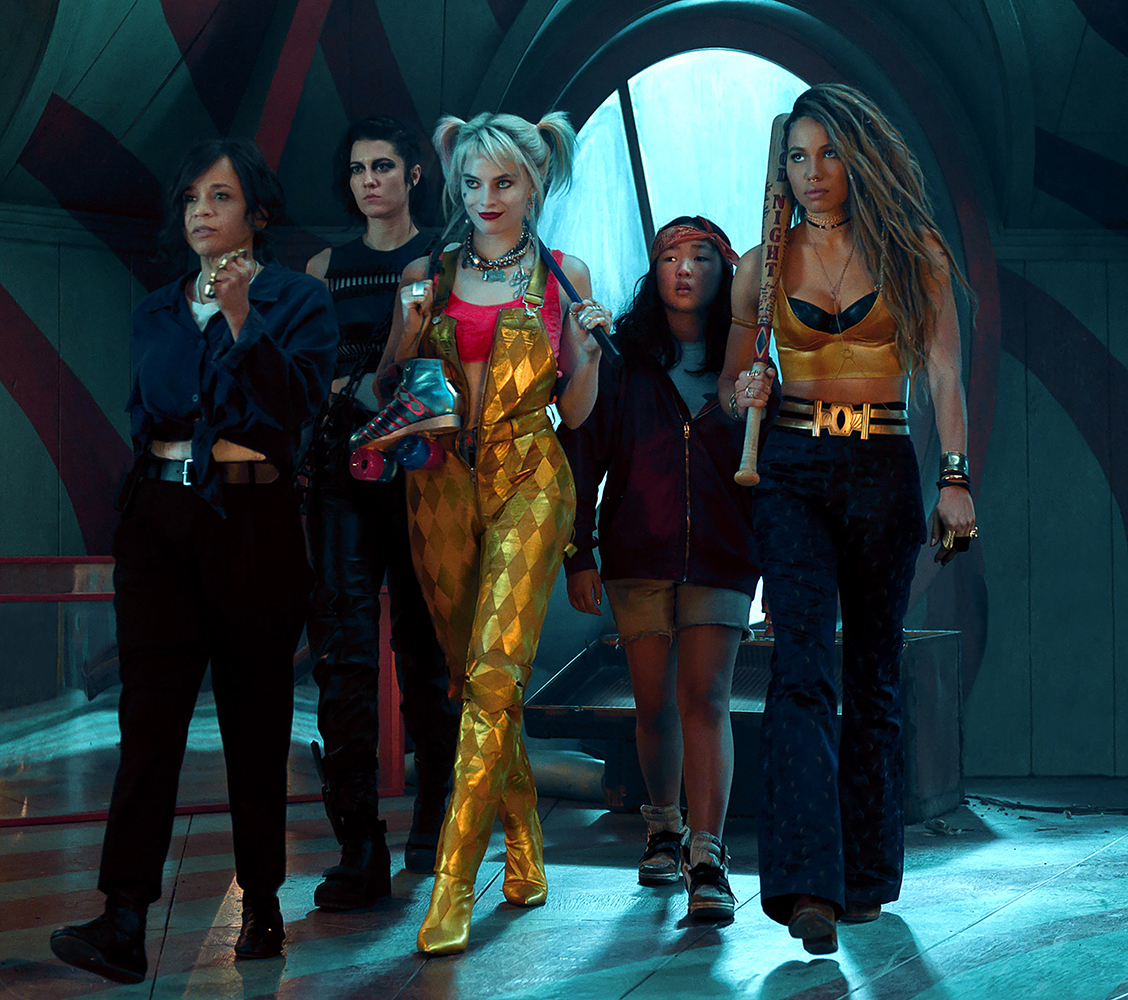 Of course, it goes without saying that the female empowerment extends beyond just the clothing. The film is, after all, centered on "the fantabulous emancipation of one Harley Quinn." "Birds of Prey" does peddle an overt brand of feminism, one that involves numerous explosions and quite a few bone-crunching kicks, but Yan's main goal isn't for viewers to come home from the theater contemplating the merits of male versus female superheroes, or how power plays into gender dynamics (though let's face it, we'll all be thinking about that club scene for days).
All of those different elements make their presence known throughout the film, it's true. But mainly? Yan just wants viewers to sit back, relax and enjoy the movie. "It can get very sensitive and serious when we talk about these big issues around sexuality and gender, and it should be, these are very serious conversations," Yan says. "But ["Birds of Prey"] is a funny ride, and we are unabashed, the humor is unabashed. We can be a little vulgar or impolite, and we can be unapologetic about it because that's who we are, and we want to celebrate that. And on top of that, because there have been all these serious issues, I want it to feel a bit cathartic to watch a movie that does touch upon all of that and empowers women, but does it in a way that feels heightened and fun. You can just jam along and watch them kick ass, and have a really good time and feel like you're releasing some of the rage, or the pent-up energy, or whatever it is that we've all been feeling for some time."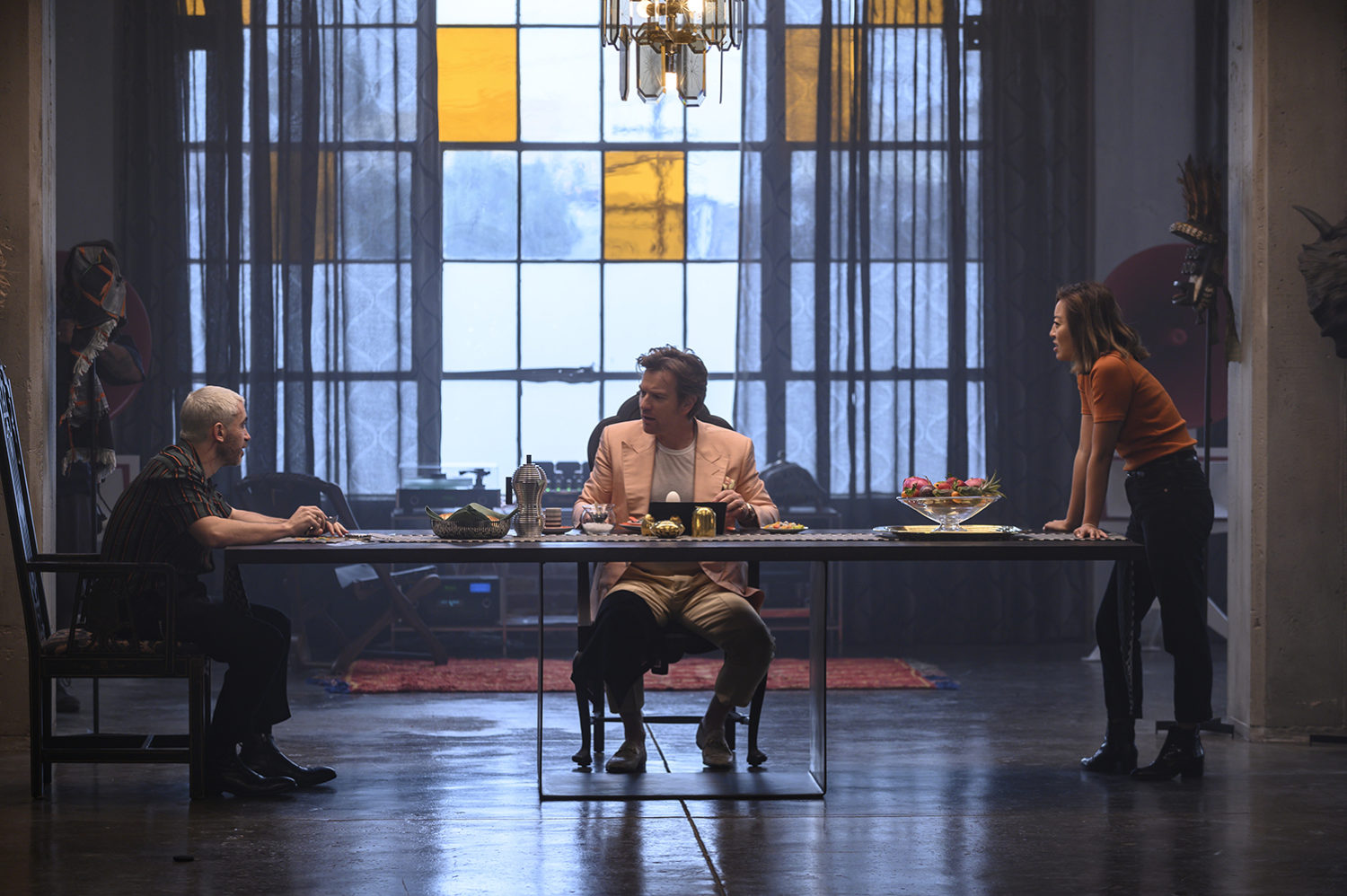 However, for all you guys on the fence—don't be alarmed. This isn't to say that there's nothing for male viewers to take away from watching the Birds of Prey band together and embrace their own, earth-shattering brand of girlpower. "For some time, there's been this thought that if it's for women, then it's not for men, but we're definitely trying to change that because for a long time movies made for men were also for women. We watched them, we enjoyed them and we didn't complain," Yan says, with a bright laugh. "So just because it stars a girl gang doesn't in any way preclude men from enjoying it, or having it speak to them in some real way."
So, you'd better get to your nearest theater. After "Birds of Prey"'s premiere on Feb. 7, there's no longer any excuse to not know Yan's name.
---
This article will appear in "Character Media"'s Lunar New Year 2020 issue. Check out our current e-magazine here.