Let's face it, with gyms closed across the country and stay-at-home orders still in place, most of us have lost any incentive we might have had to get outside and work on our fitness. But if you need that extra burst of motivation to help get you up and off the couch, Michelle Lewis and "The Titan Games" are here to bring it on.
Now in its second season, NBC's "The Titan Games" is an "American Ninja Warrior"-esque reality competition series that features athletes from across the country. Contestants go head-to-head in different geographic regions for the chance to be named a Titan and compete against a Pro Titan on Mount Olympus. The second season has turned up the heat with challenges like Hammer Down and Launch Pad, and charismatic actor, producer and former pro-wrestler Dwayne "The Rock" Johnson has returned to host.
Lewis, a record-holding powerlifter, armed forces veteran and real estate agent from Atlanta, makes her Eastern Region debut in tonight's episode. Get to know Lewis in our Q&A below, then tune in at 8/7C, or check out NBC's recently launched streaming platform Peacock, to watch her performance.
Character: How did you first get into the sport of powerlifting?
When I got out of the military I became a personal trainer, so that's what got me into the gym. When you're in the military you're mostly just running and doing calisthenics, so that's what brought me to love lifting. Then I got into powerlifting, and I eventually went on to compete.
I started working out with one of the other trainers, and I wanted to take it to the next level. I'm big on, "Whatever you do, try to be the best at it." So if you're going to work out and do powerlifting, you might as well compete, because it is a lot of strain on your body and your joints. My coach would always tell me, you might as well put all of this training into something.
So, what made you decide to get involved with "The Titan Games?"
I received a DM on Instagram from one of the producers of the show. He pretty much just told me, "I think you'd be a good fit." Honestly, after going to look on YouTube for season one, I was like, "I don't know if I'm cut out for this, but okay." I did the preliminary stuff, then I was given a call back to go to the combine in California, and that's when they narrowed it down again to who actually made the show. So initially, I didn't know what or who "The Titan Games" were! Obviously I knew who The Rock is, but I didn't know about "The Titan Games" until I was asked to be on it.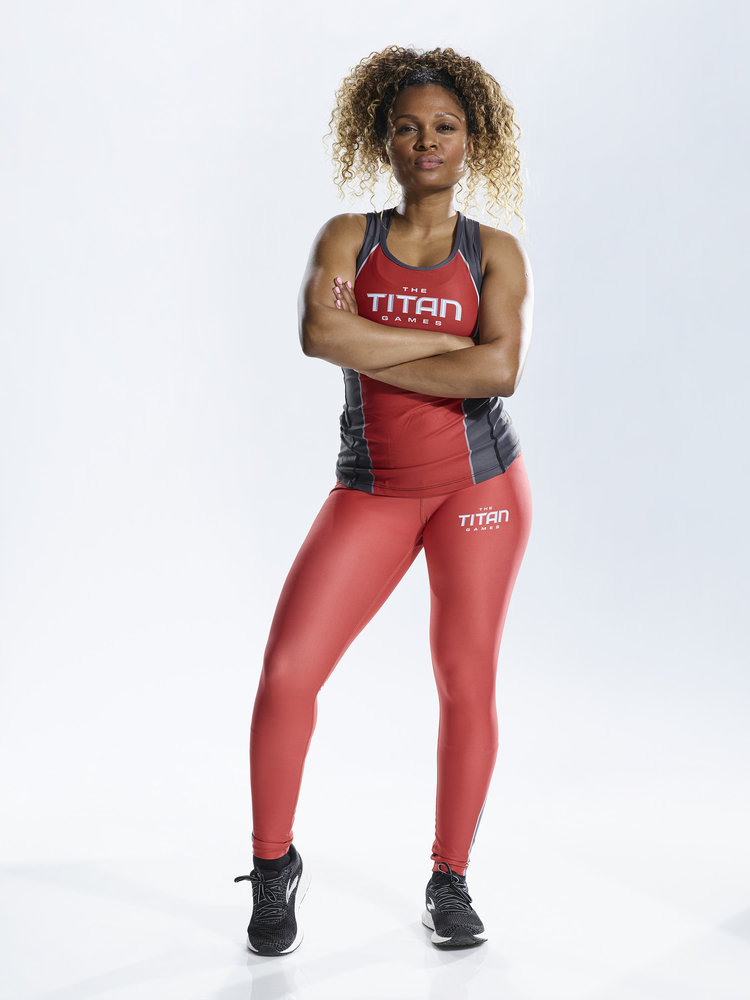 What was your physical preparation and the filming process like for you?
When I first got the call I did not think they were going to pick me. I wish from the day that I got the DM I would have started training, but I didn't start until December. And this show, you can't really get ready for these competitions. So I just focused on full-body. My lower body is probably my strong suit, my upper body being my weakest, so I did a lot of push-pull exercises, pretty much functional training. I didn't want to go in too heavy and not be able to do something if it were more agility-based, so I incorporated all sorts of training.
The filming reminded me of the military, because it's a lot of hurry up and wait. You're going really slow, nothing's happening, then boom! All of a sudden, you're in front of the camera and you've got to do this and that and go to hair and makeup. The whole process was really different. The production team for NBC was so nice, they were always trying to make sure that we're good, that we're fed. They even had a therapist or psychiatrist on-set with us, if you ever got too stressed out. It wasn't at all how I thought showbiz would be. It was really, really nice.
That's great to hear! What was it like to work with the other athletes and Dwayne Johnson on set?
When we got to the combine I was really, really intimidated, because they're these really stout, really accomplished athletes. So at first, I assumed everyone was going to be super competitive, but it was not like that. It was more like a family environment, and we're going out to have fun and hope you win. There wasn't a lot of cattiness or ultra-aggression from the competitive side.
We met The Rock the day that we found out who we were going against in our first exercises. We were in this big formation, and The Rock comes out and I think I started jumping up and down like a crazy person, but it was cool. Everyone was super, super cool.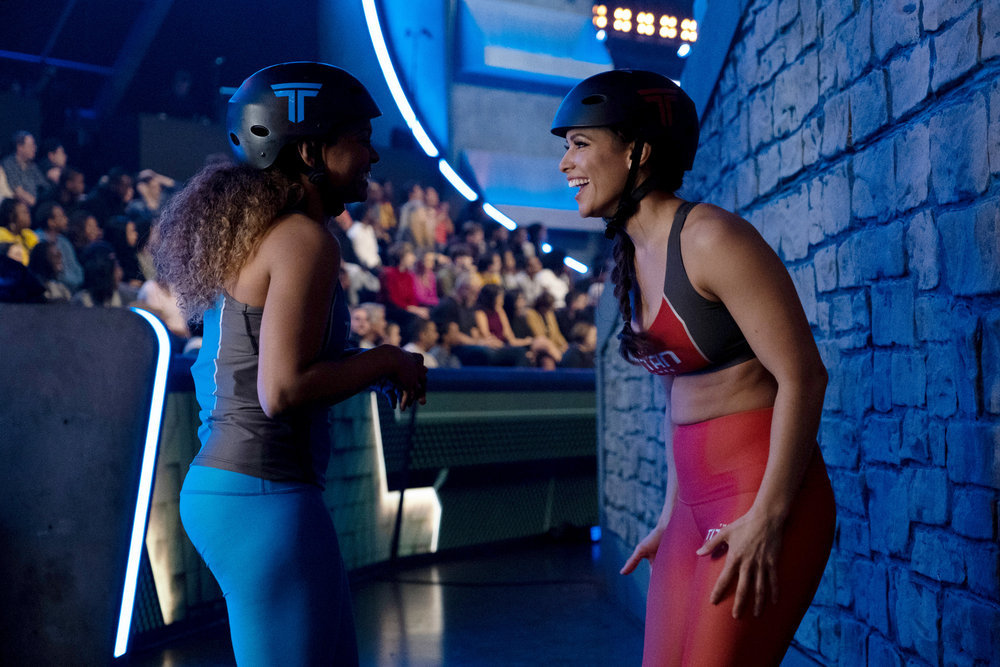 As we gear up to watch your episode, how are you feeling about your performance?
I'm nervous to see it, because my first time watching it is when the world is watching it, too. So I just hope I don't look crazy! But I'm excited and nervous at the same time. I wasn't so nervous when we were shooting it—well, actually, I take that back. I was super nervous my first competition, you'll probably see it in my face. [laughs] But after a while it was fun, especially the stuff before competing. And now I'm like, "Oh my God, what does it look like? How did I look?" So I'm excited, I'm super excited.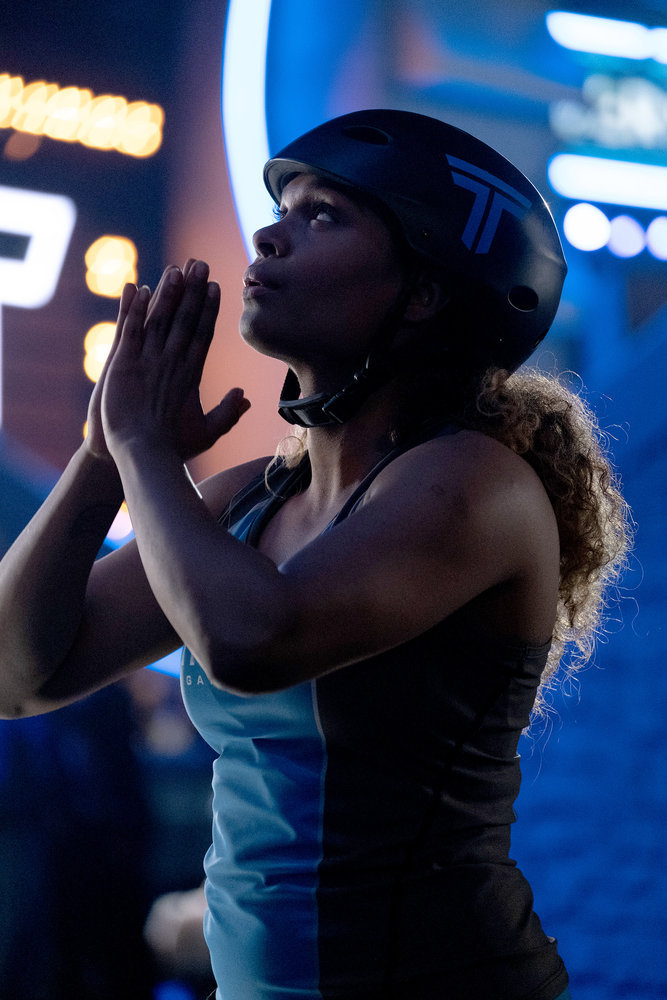 So are we! Are you thinking of working in entertainment again in the future? Do you have any other projects coming up?
I'm definitely wanting to go more into entertainment and just showbiz all around. Right after "The Titan Games," I started doing background work. I'm also an entrepreneur. But I'm really excited for everything that comes from "The Titan Games," because I've gotten a lot of emails and calls for different things. So I want to keep just going and see where life takes me, where this takes me, because it's such a big opportunity.
As far as fitness, quarantine slowed down a lot for me. But I'm maintaining! I don't know so much about my fitness goals as of right now, but I definitely want to keep going with my real estate. I reside in Atlanta, Georgia, but I do real estate, specifically apartment-locating, in all these major cities in Texas. I relocate people from wherever they are to their new apartment. So I started real estate in 2019, before then I was a flight attendant, before that I was personal training and before then I was in the military. It's definitely a new beast for me to conquer, which I really like. It keeps me on my toes. When you work for yourself you can't have an off day, and if you do, it definitely shows the next month. I've lost a lot of revenue from COVID-19 happening, but I always tell everyone, "Love what you do, it's going to take you a lot further." There's no cap in real estate, and more importantly, my time is my time.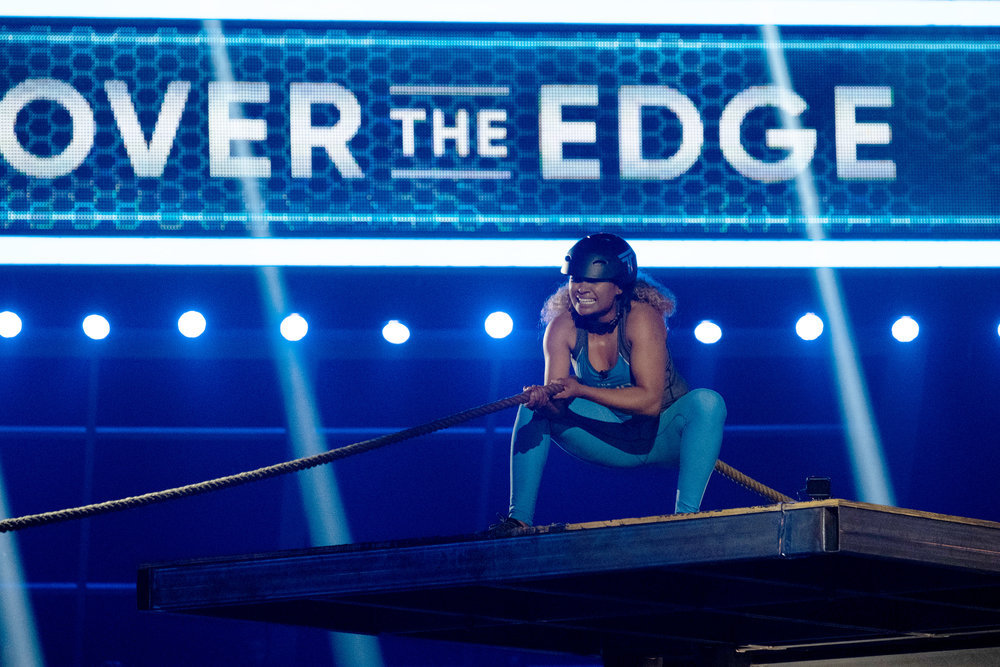 I want to branch out and do everything I ever said I wanted to. That's one thing that "The Titan Games" really did for me, it gave me a confidence boost. So that's what I'm most excited about, it's giving me more in every aspect of my life, whether it's fitness, real estate, just everything.