2002
On a breezy late summer evening, with white lights hanging above the beautiful home of film producer Patrick Cheh, the best of the best of the Korean American entertainment world came together for a night to remember—the first ever Unforgettable Gala.
Journalist Lee Ann Kim emceed the event with ease, while the Ahn Trio gave a mesmerizing classical performance covering artists like The Beatles. Comedian Henry Cho also delighted the audience with his Southern charm. And if you take a careful look, you might catch a glimpse of baby-faced celebrities like John Cho, Rick Yune and more dancing the night away to songs like The Cure's "Just like Heaven."
PHOTOS BY CATHERINE JUN, DAVID OH, ERIC SUEYOSHI, LUKE VU AND ROSETTE GONZALEZ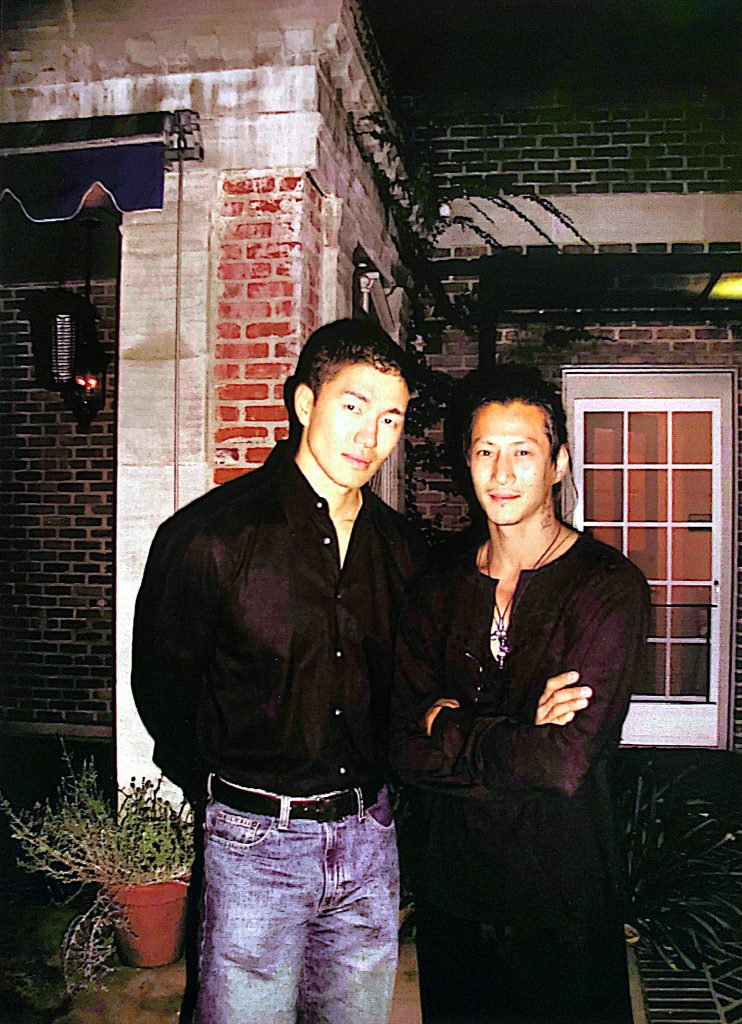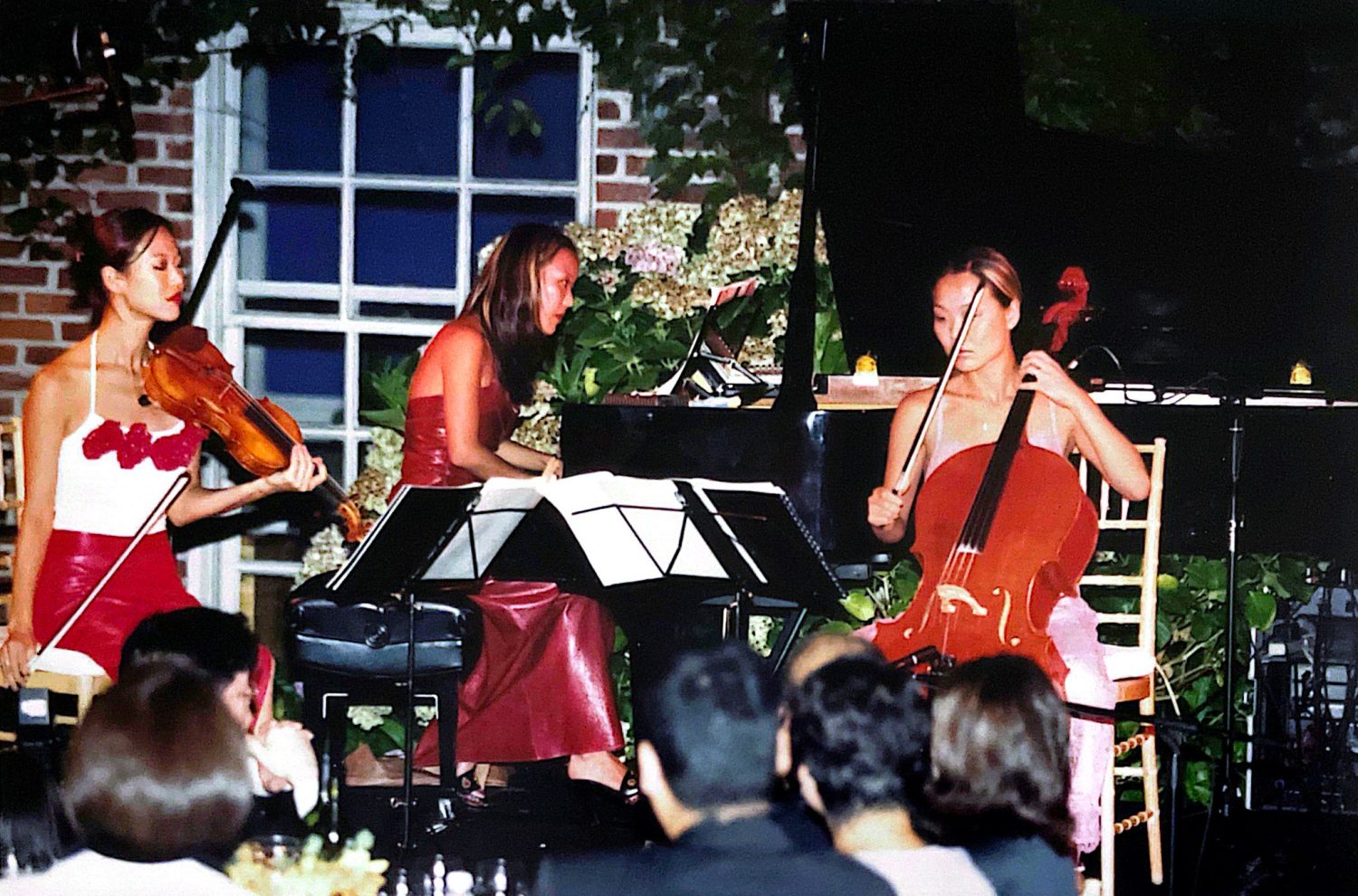 ---
2003
There was no sophomore slump to be seen at the second Unforgettable Gala.
Attendees like Eddie Shin and Amerie were greeted with a red carpet welcome, where they posed in Pinterest-worthy Y2K 'fits. Guests were then led to the white marbled domed halls of Chinese-Italian fusion spot Eurochow, where they dined on filet mignon before chatting with friends over lychee martinis.
Olympic athlete and doctor Sammy Lee introduced returning musician guests the Ahn Trio (performing an "Ahn-core," if you will), while comedian Ron McGehee's stand-up somehow turned into a Gollum impression that had the whole room laughing.
PHOTOS BY CHIULING CHEN, ERIC SUEYOSHI AND JOSH CHO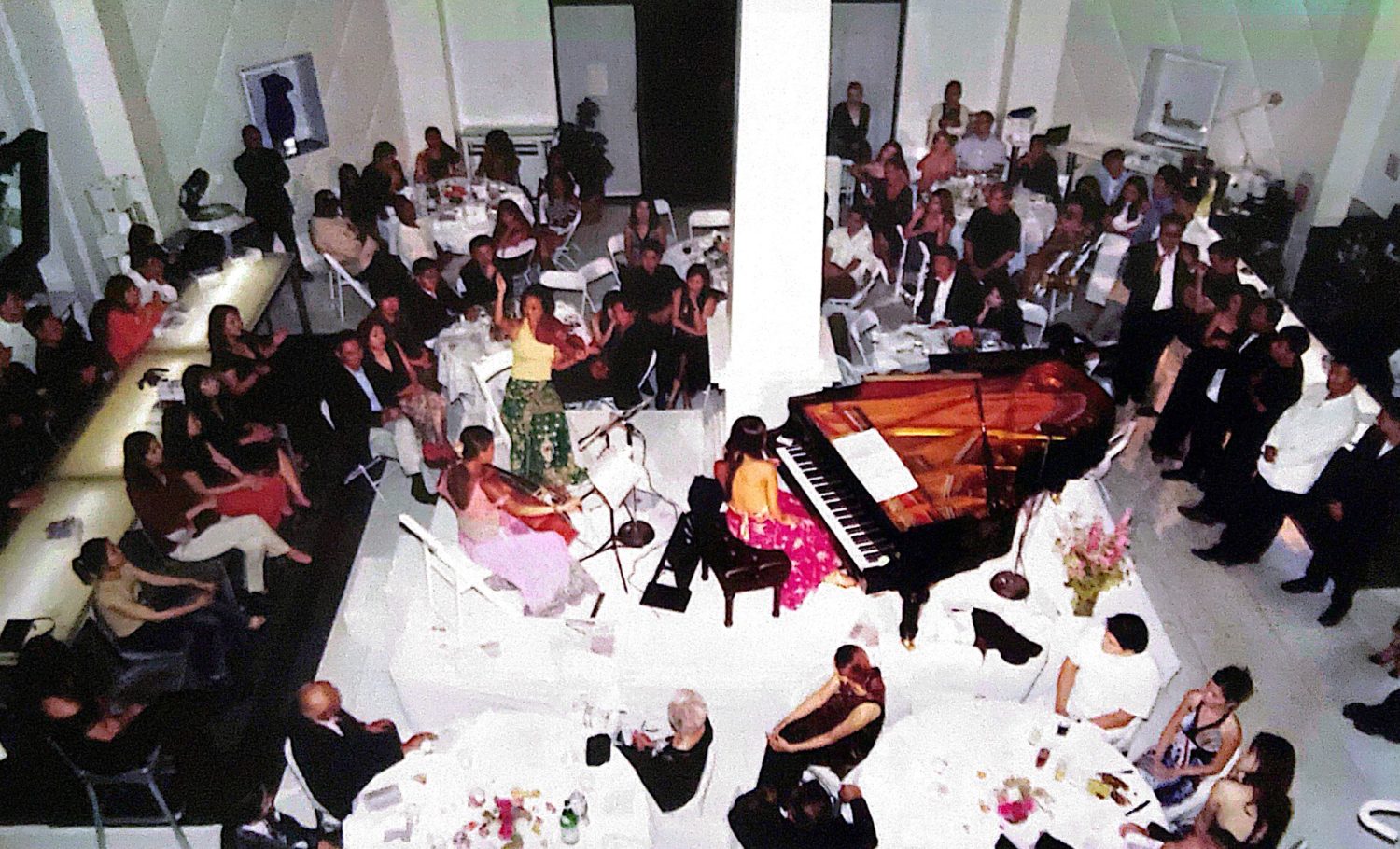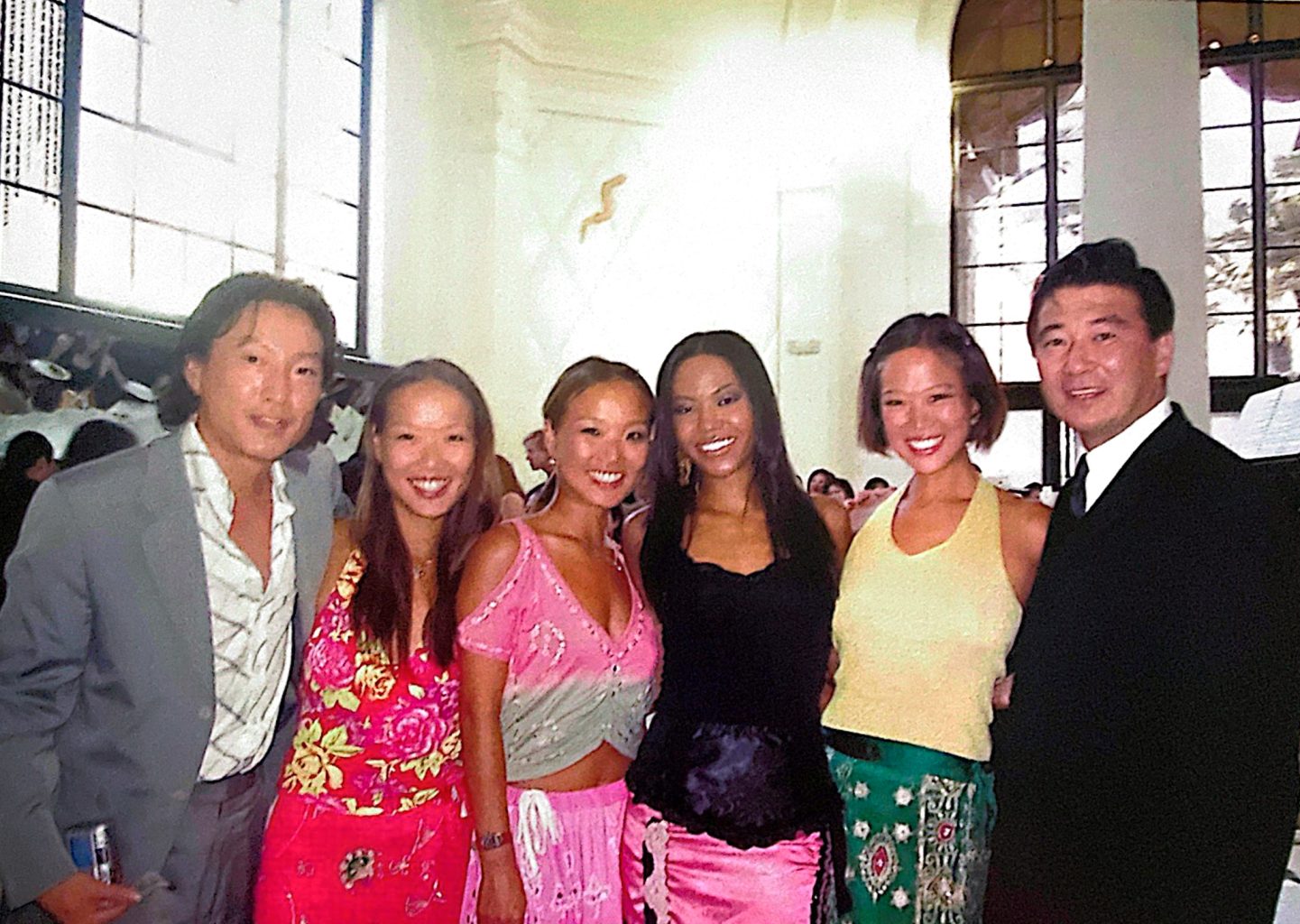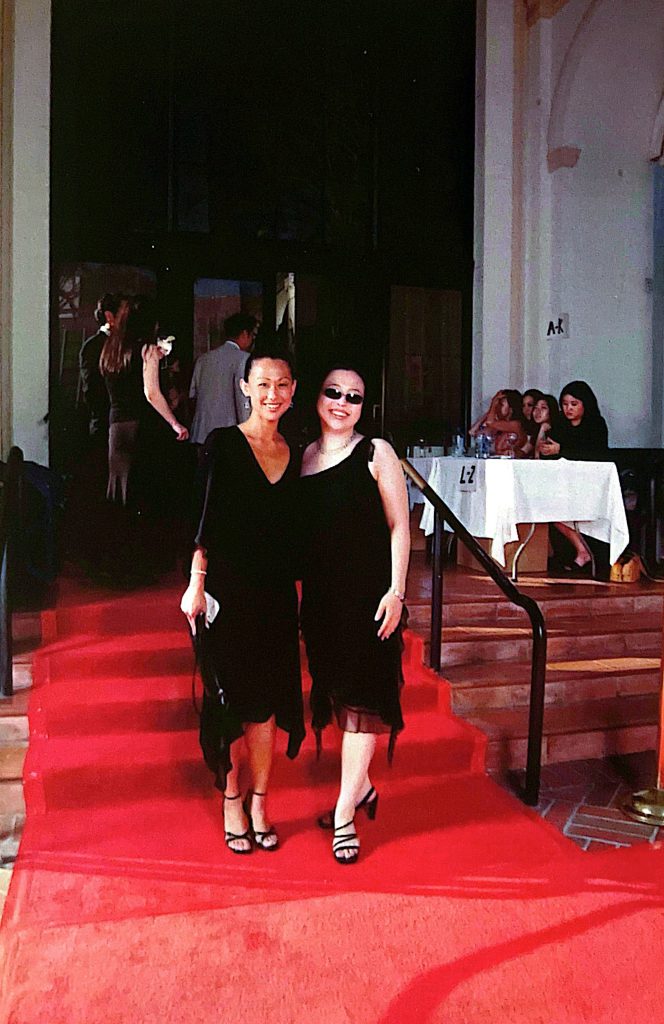 ---
2004
Even the dreaded 405 freeway couldn't stop the third edition of the Unforgettable Gala.
Now set during the chilliest time of the year (as chilly as it gets in Southern California, anyway)—a crowd of 350 guests braved traffic jams on their way to the Skirball Center for a late night of fun. Comedian Bobby Lee went bare belly with his stand-up routine, leaving the audience speechless—or maybe that was due to K-pop artist J.Y. Park's performance?
But it wasn't just a night of frivolous fun, as a silent auction was held to help raise money for KoreAm Journal as well as North Korean refugees. Attendees could bid on Batman comics autographed by artist Jim Lee, a signed jersey from L.A. Galaxy player Myung Bo Hong and host Brook Lee's Diba boots and Kasil Jeans.
Of course, it wouldn't be an Unforgettable Gala without dancing to the end of the night, and we snapped plenty of shots of classic moves like raising the roof and touchdowns.
PHOTOS BY CHIULING CHEN AND ERIC SUEYOSHI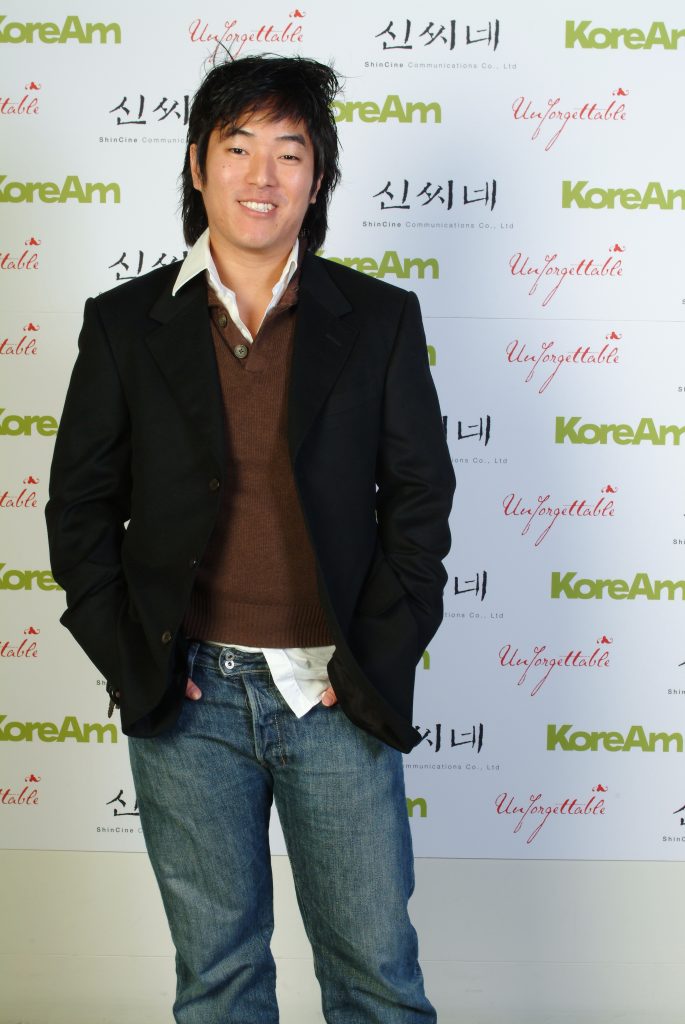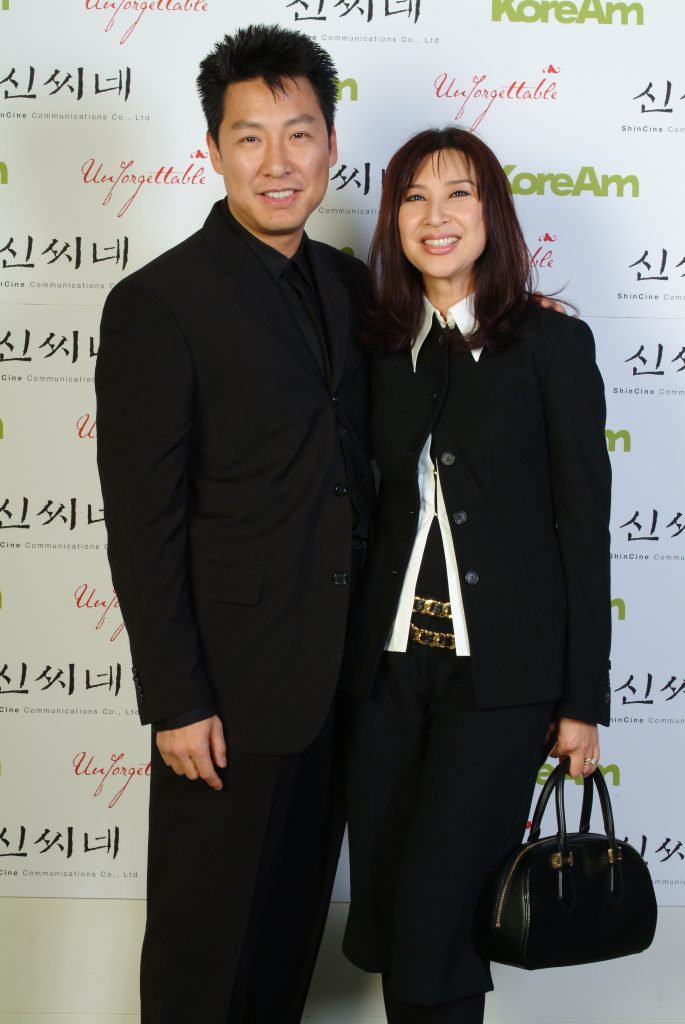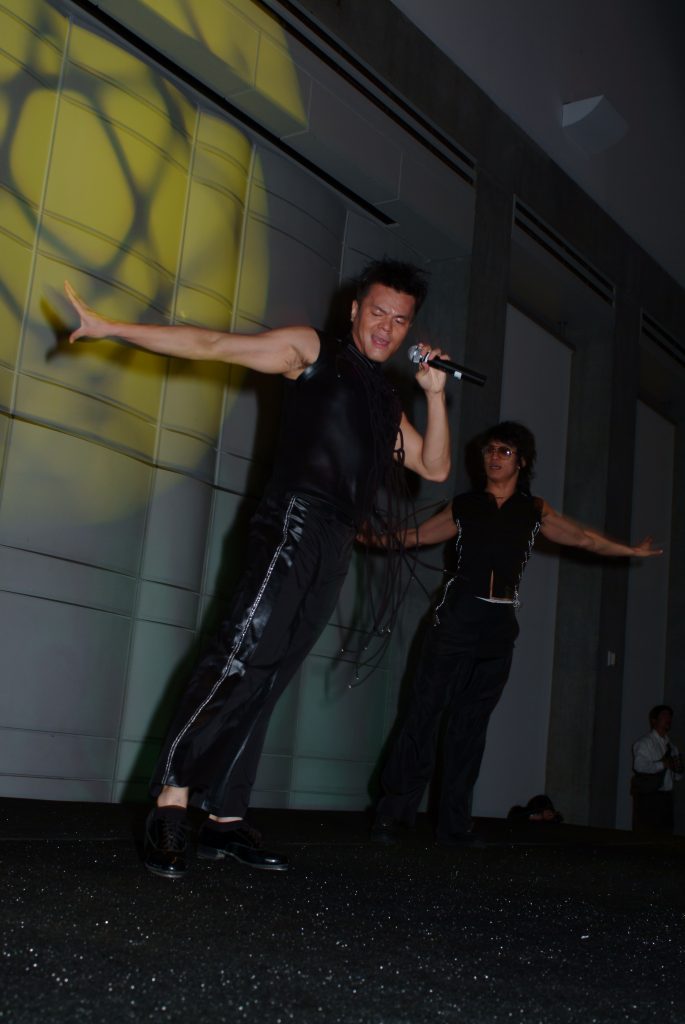 ---
2005
Alright, there may have been a few, teeny-tiny road bumps at the 2005 gala. Luckily, some familiar (and not-so-familiar) faces stepped up to ensure that the rest of the festivities went without a hitch.
Hot off his turn on "Lost," Daniel Dae Kim did splendidly as host, while Lee Ann Kim stepped into her own hosting shoes last-minute due to an unexpected absence. And even though we didn't make an appointment, Dr. Ken Jeong was nice enough to do an Unforgettable house visit when planned comedian Henry Cho had to cancel. Jeong brought laughter from every corner of the audience by discussing how he married a "Ho," his wife Tran. (Spoiler alert: Jeong did such a great job, he came back to host the next year.)
Even with these various mishaps, guests still enjoyed themselves. After all, it's hard not to have fun on a night filled with good food, good booze and of course, good company.
PHOTOS BY CHARLIZE LIN AND ERIC SUEYOSHI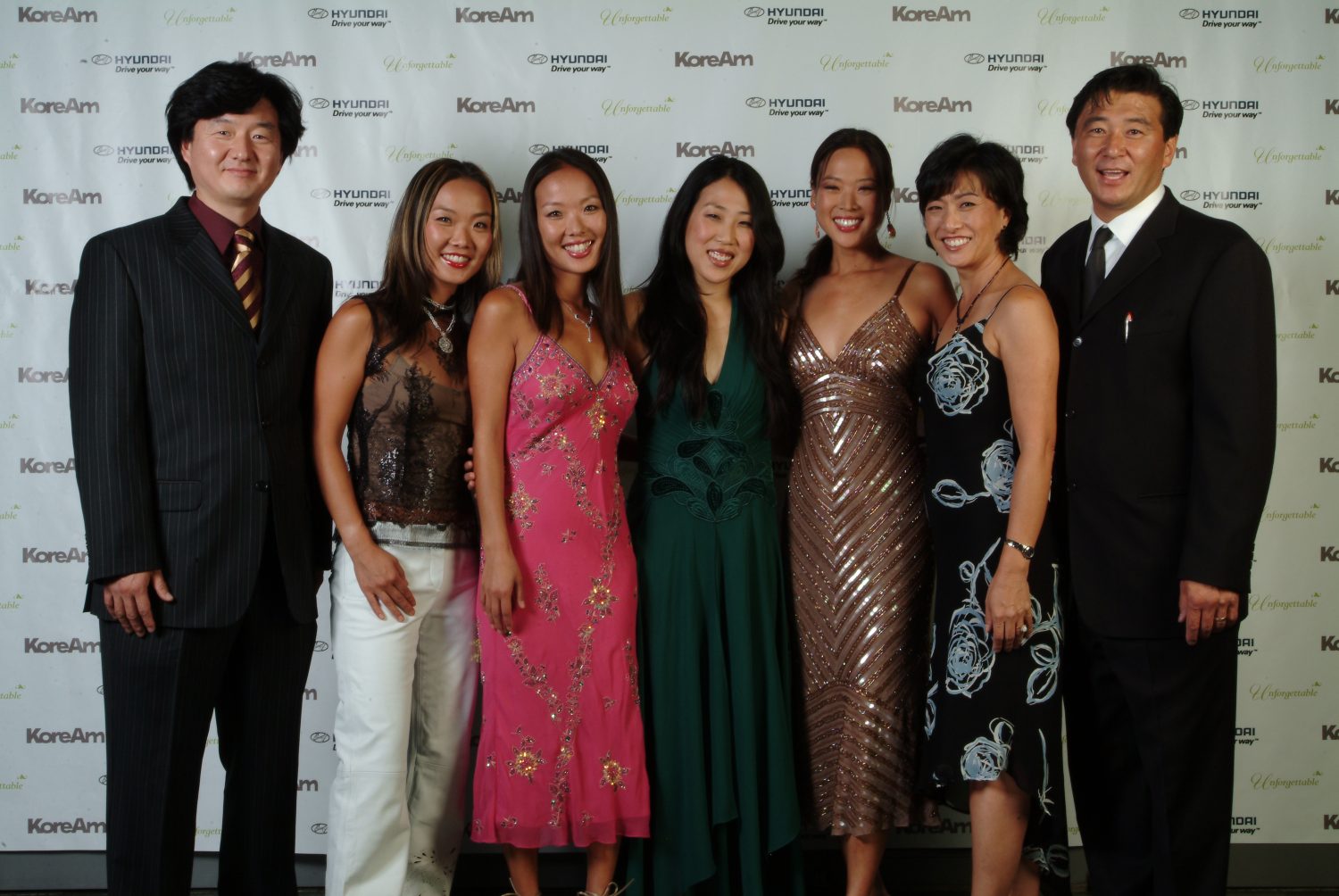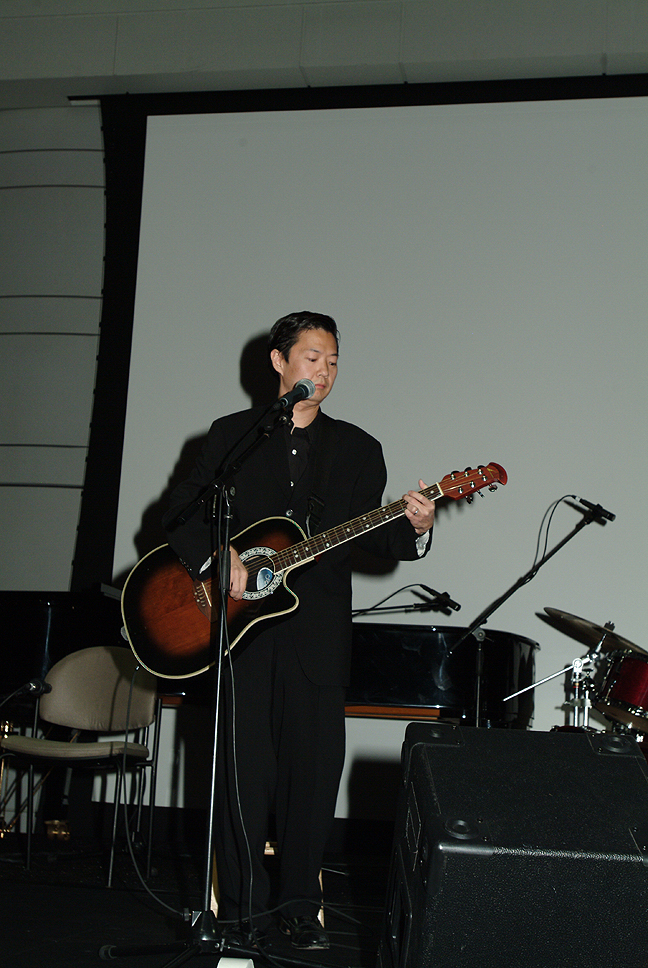 ---
2006
The weather outside was frightful, but the gala was oh-so delightful!
While L.A. was hit with a rare rainstorm, the attendees of the fifth annual gala were experiencing a winter wonderland. Raleigh Studios Hollywood was transformed into a miniature version of New York City's Central Park, with frosty fake snow falling as performers like At Last, Baby J and Lola Fair took the stage.
While guests dined on the finest offered by Saketini, a restaurant run by actor Sung Kang, history was made with the first Unforgettable Awards. Sandra Oh took home the trophy for acting, Linkin Park's Joseph Hahn won the Music Award and Olympic gold medalist Toby Dawson received the Sports Award.
PHOTOS BY ALBERT CHAU, ERIC SUEYOSHI, NA YOUNG MA AND TADA CHAE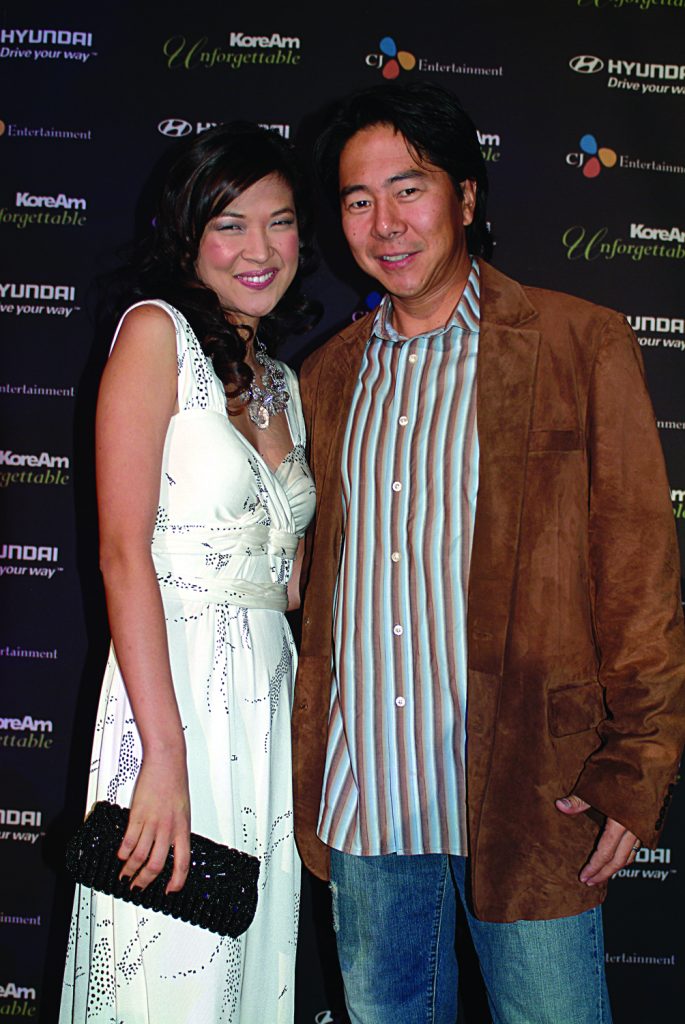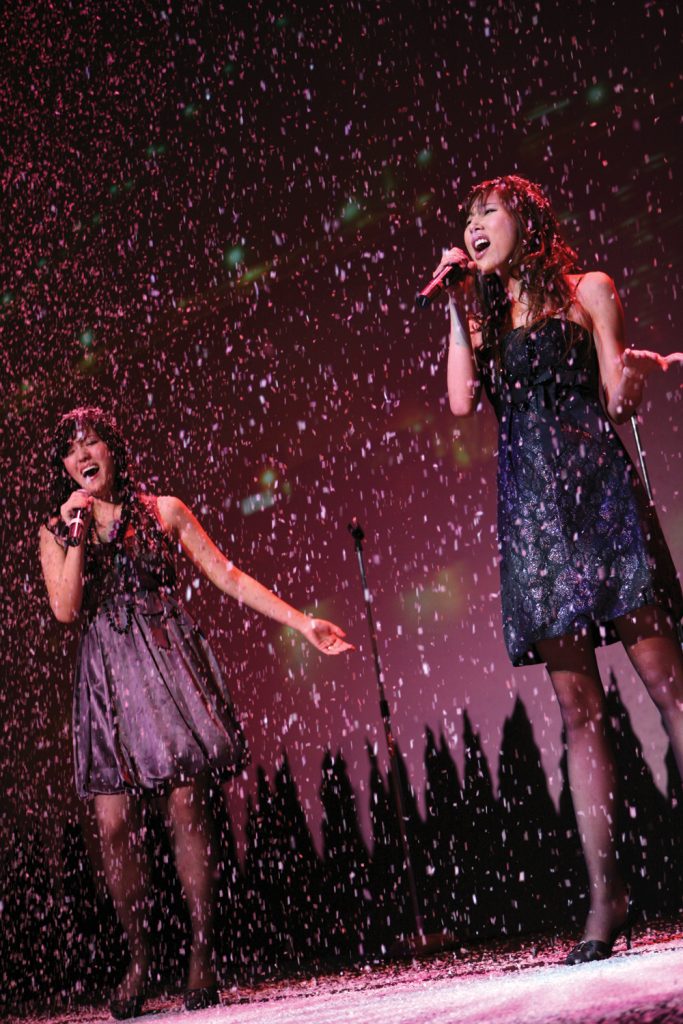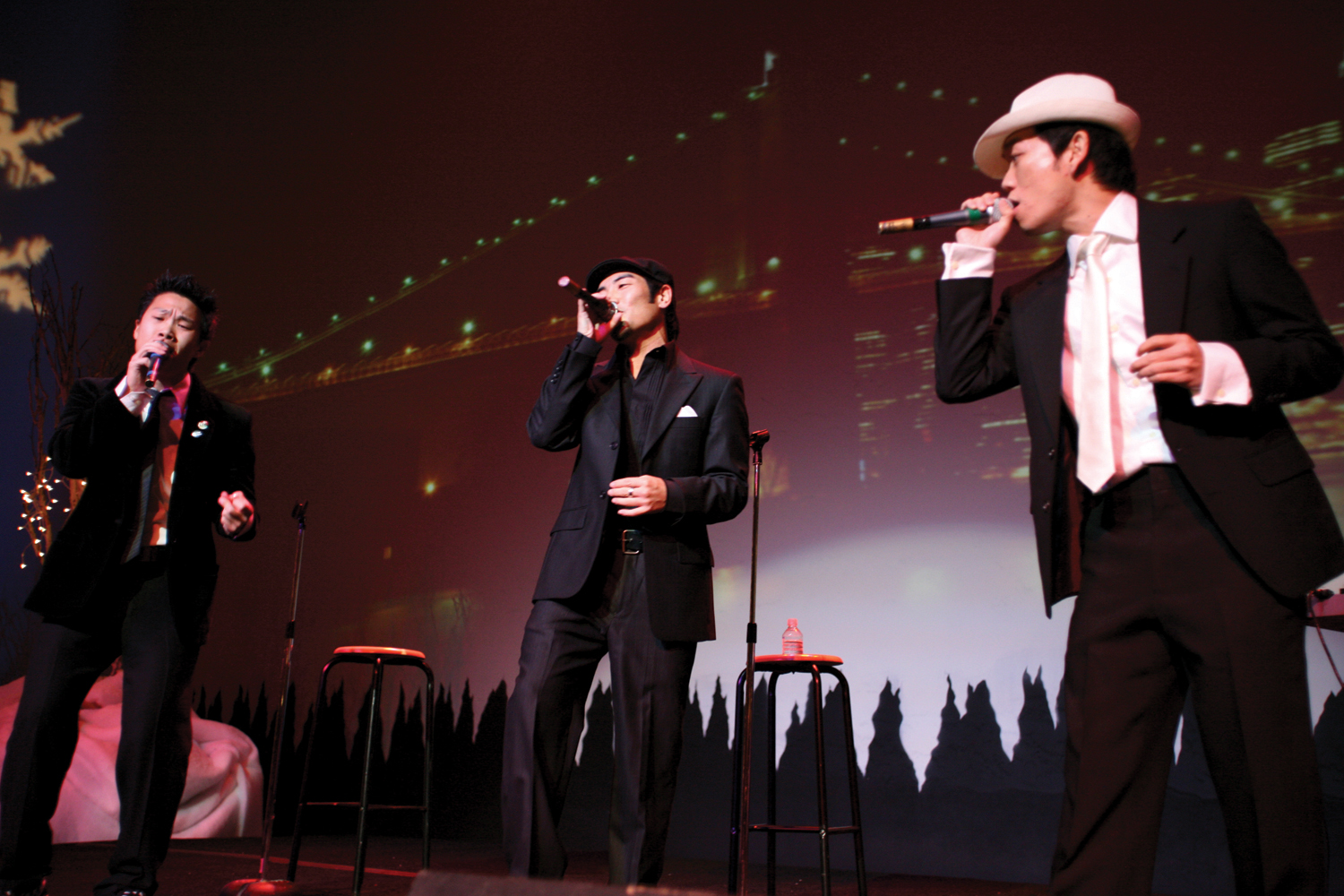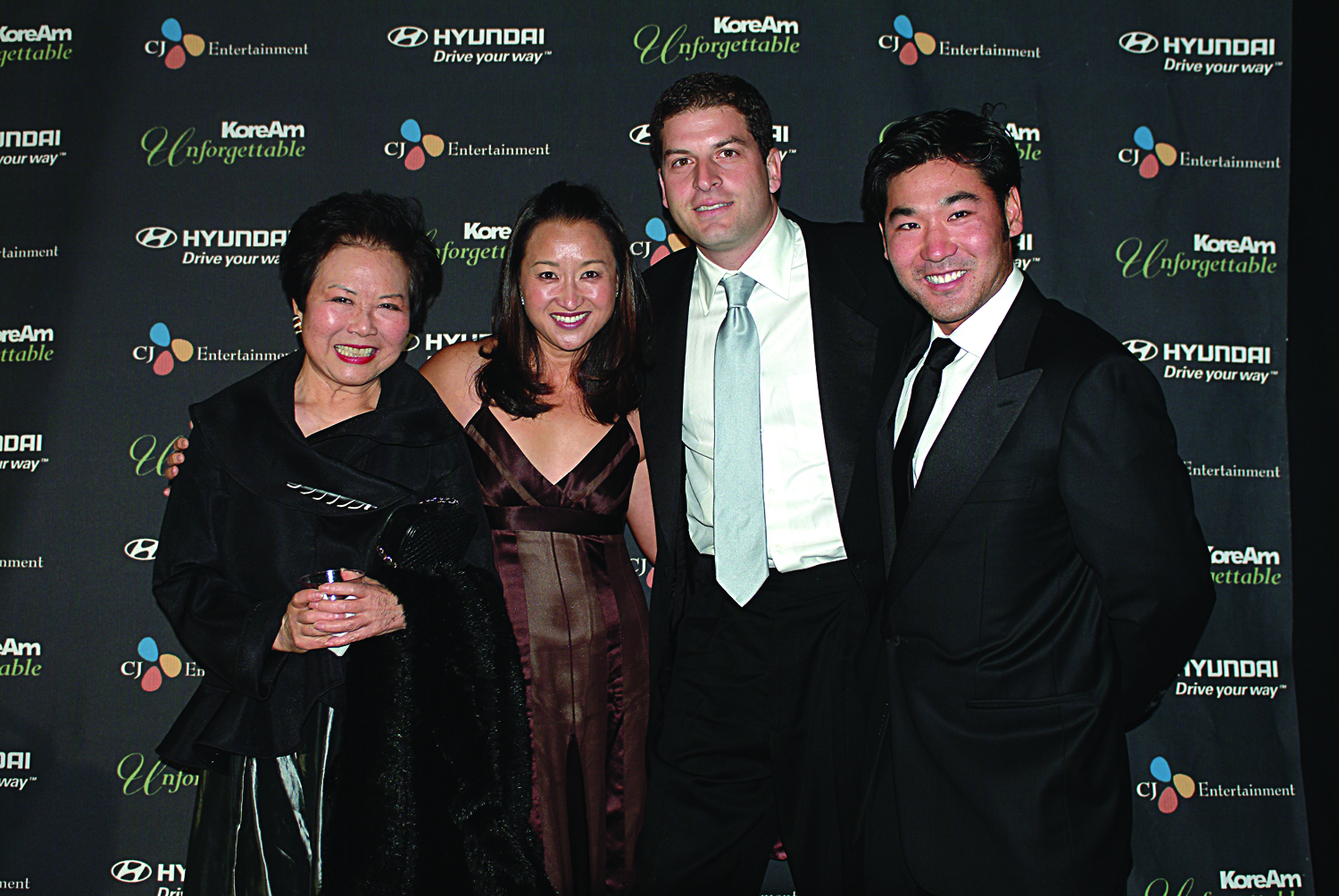 ---
2007
The Unforgettable Gala was glammed up in its sixth year, now at the historical Park Plaza Hotel in Los Angeles, its new home for seven more years. Guests wined and dined on tasty entrees and cocktails as hosts Lee Ann Kim and Leonardo Nam kicked off the program.
This year was a bit different—instead of different awards categories, three notable Korean American performers were honored with Entertainment Achievement Awards. Rex Lee was recognized for his work on "Entourage," while Disney-ABC's vice-executive casting director Keli Lee was honored for her efforts in bringing so many Asian American actors onto the screen. The third awardee, comedian Margaret Cho, surprised audiences with one of her signature hilarious stand-up routines.
PHOTOS BY CHIULING CHEN, ERIC SUEYOSHI, ERIK GINN AND HO J.YUN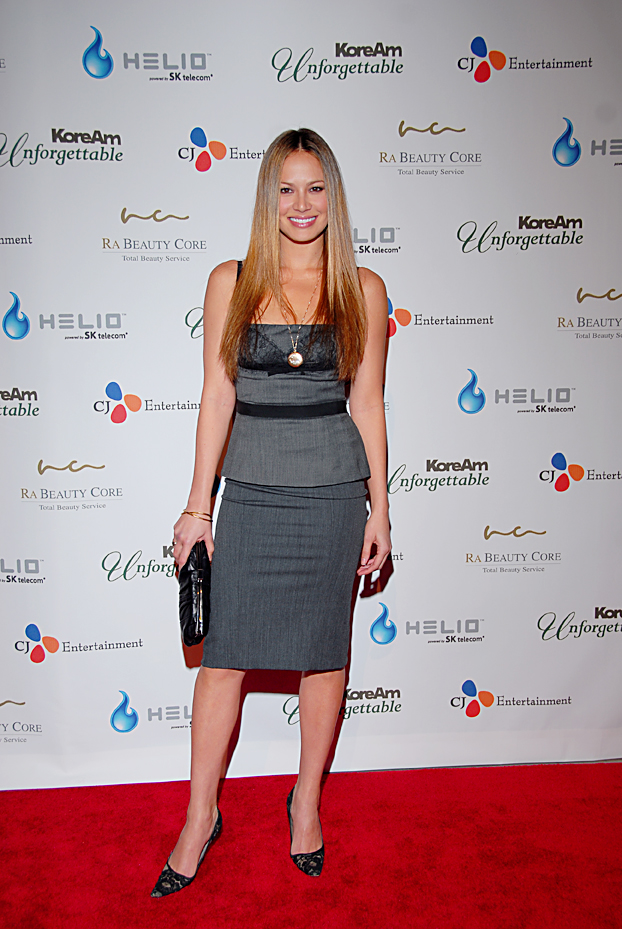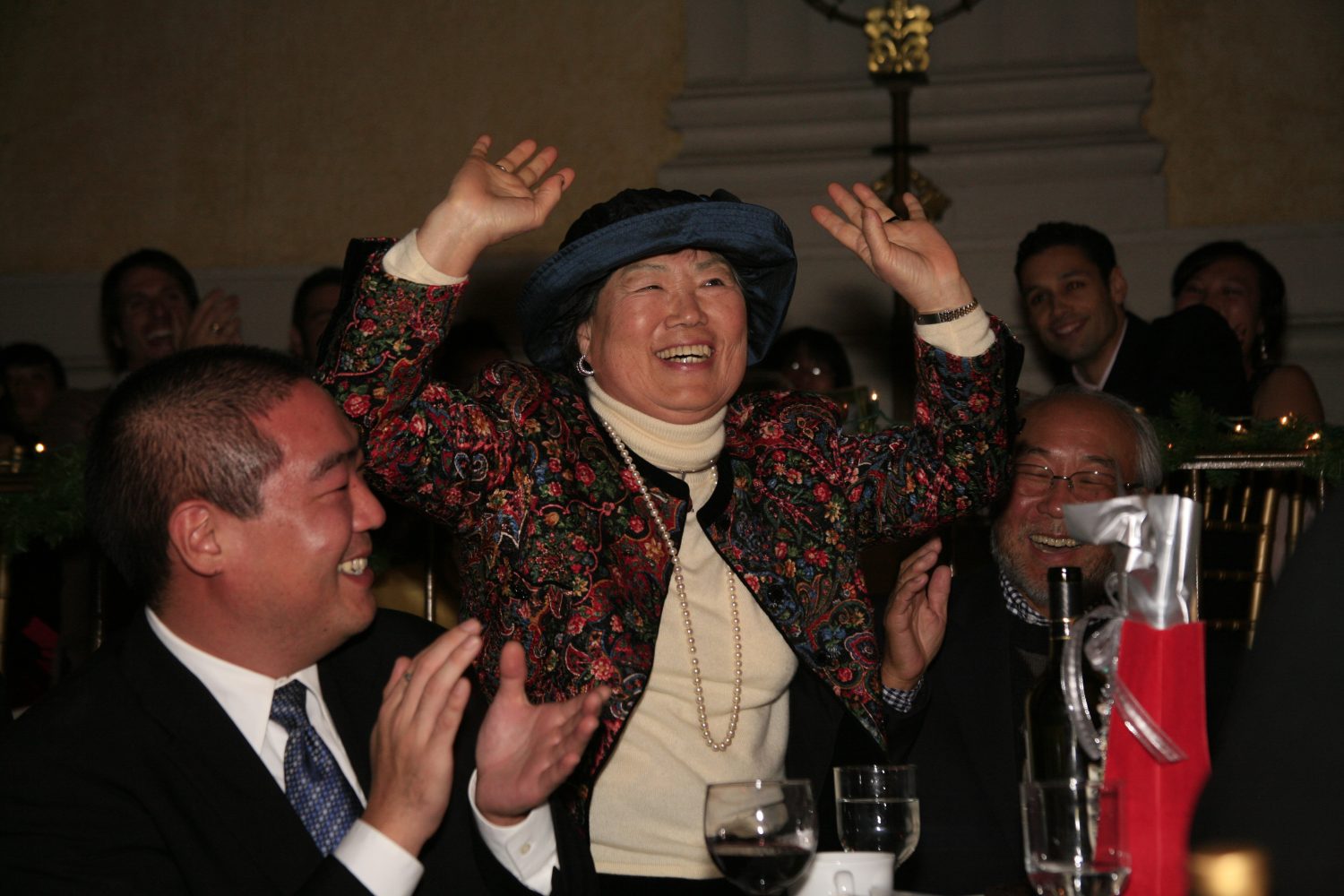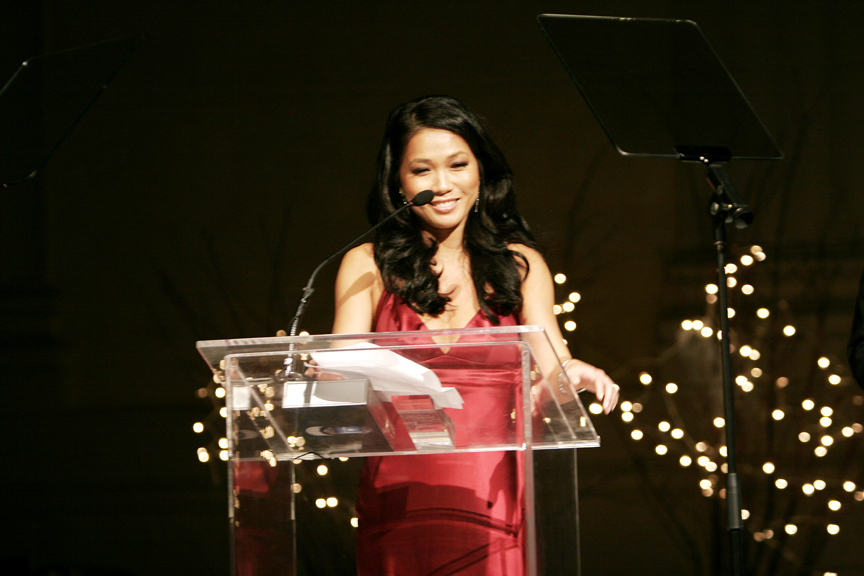 ---
2008
Lucky number seven! Attendees got lucky this year with one of the most exciting events in Asian America.
There was hardly a dull moment during dinner, as former award recipient Margaret Cho returned as gala host and K-pop heartthrob Se7en wooed audiences with his smooth moves. The comedy only continued from there, as Aaron Yoo, Leonardo Nam and a tipsy Justin Chon (sporting some intense sidebang) presented John Cho with an Achievement Award for his work in film and TV. Needless to say, luck was in our favor this year, as this went down as one of the most exciting galas in UNFO history.
PHOTOS BY ERIC SUEYOSHI, MAS CHAE AND TADA CHAE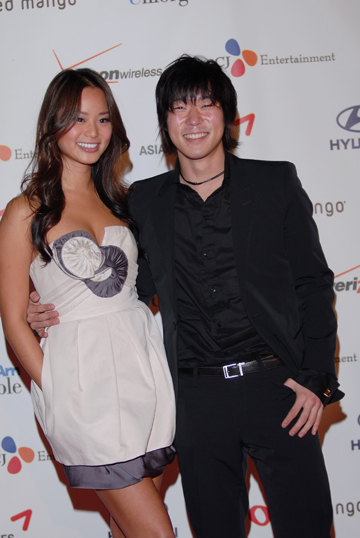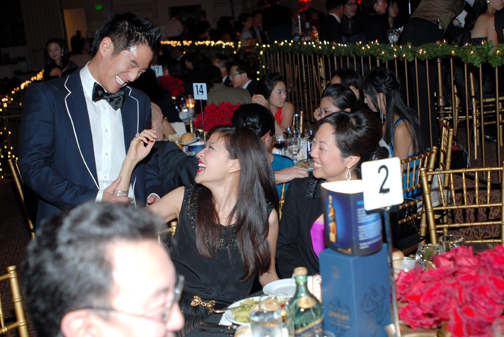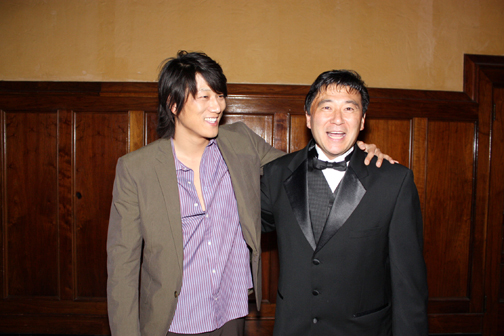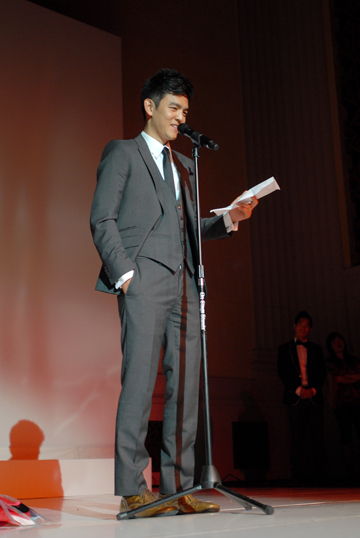 ---
2009
In 2009, the world braced itself for the end of the early aughts. After all, who knew what the future would hold? Would "Twilight" frenzy continue to take over the world? Would Domo still be cool in the next decade?
Luckily, the eighth Unforgettable Gala helped distract from such serious questions. This year, Priscilla Ahn treated gala audiences to a guitar performance, while host Amy Anderson and singer-songwriter Bobby Choy (aka Big Phony) performed a catchy parody of "Kiss Me" by Sixpence. Guests also got to enjoy the dazzling sight of Sandra Oh and Daniel Henney on stage together. Dr. Ken Jeong returned, this time as an honoree to celebrate his achievements in entertainment, while Daniel Dae Kim also received an award for his own work in the industry and former US Weekly editor Janice Min was recognized for her success in the world of journalism.
Besides a night of cocktails and, of course, dancing, the gala showcased three short films from three aspiring directors. Andrew Oh won with his short "Gochu" and received a round-trip flight to South Korea, as well as a Verizon Wireless phone.
PHOTOS BY ERIC SUEYOSHI, MAS CHAE AND TADA CHAE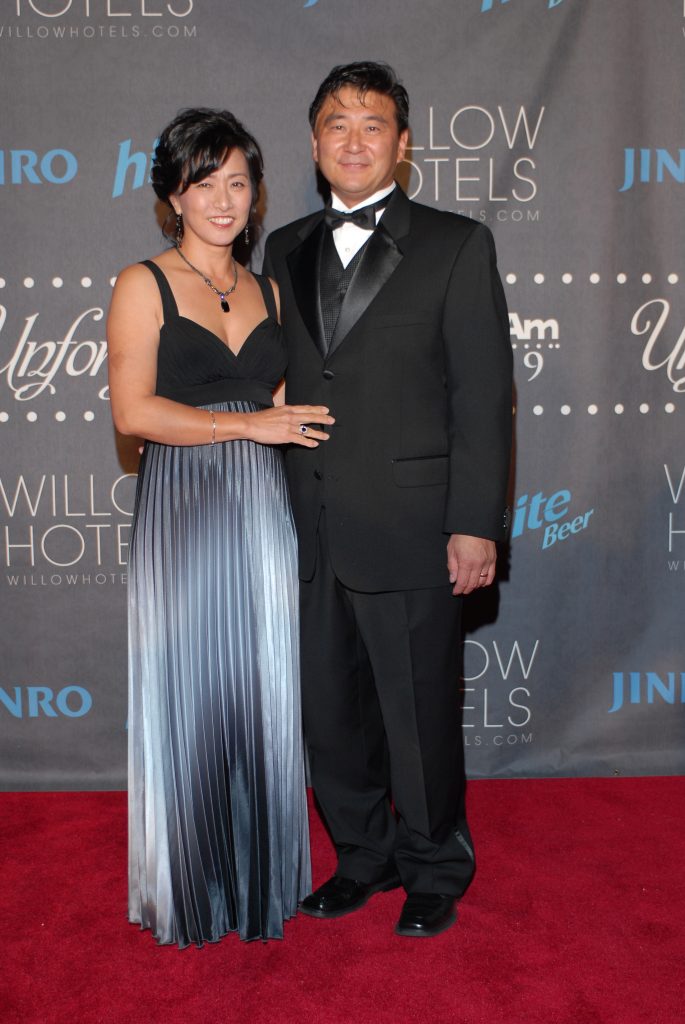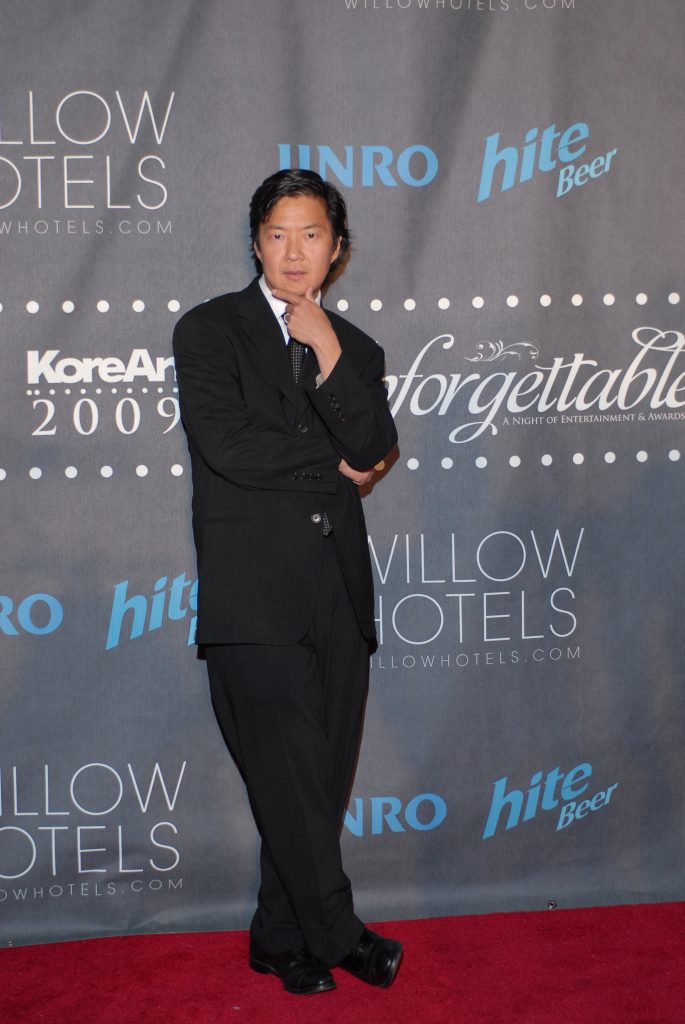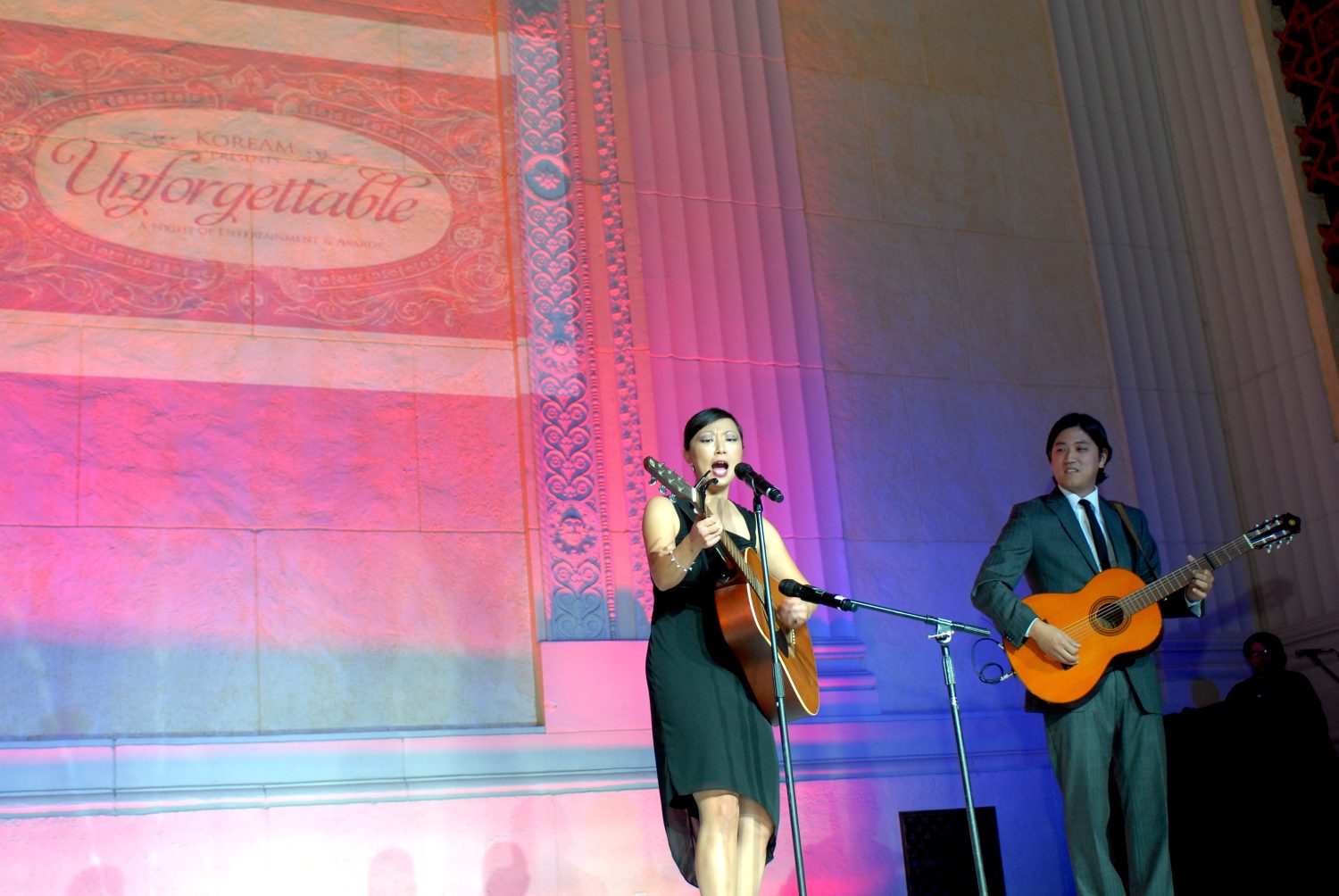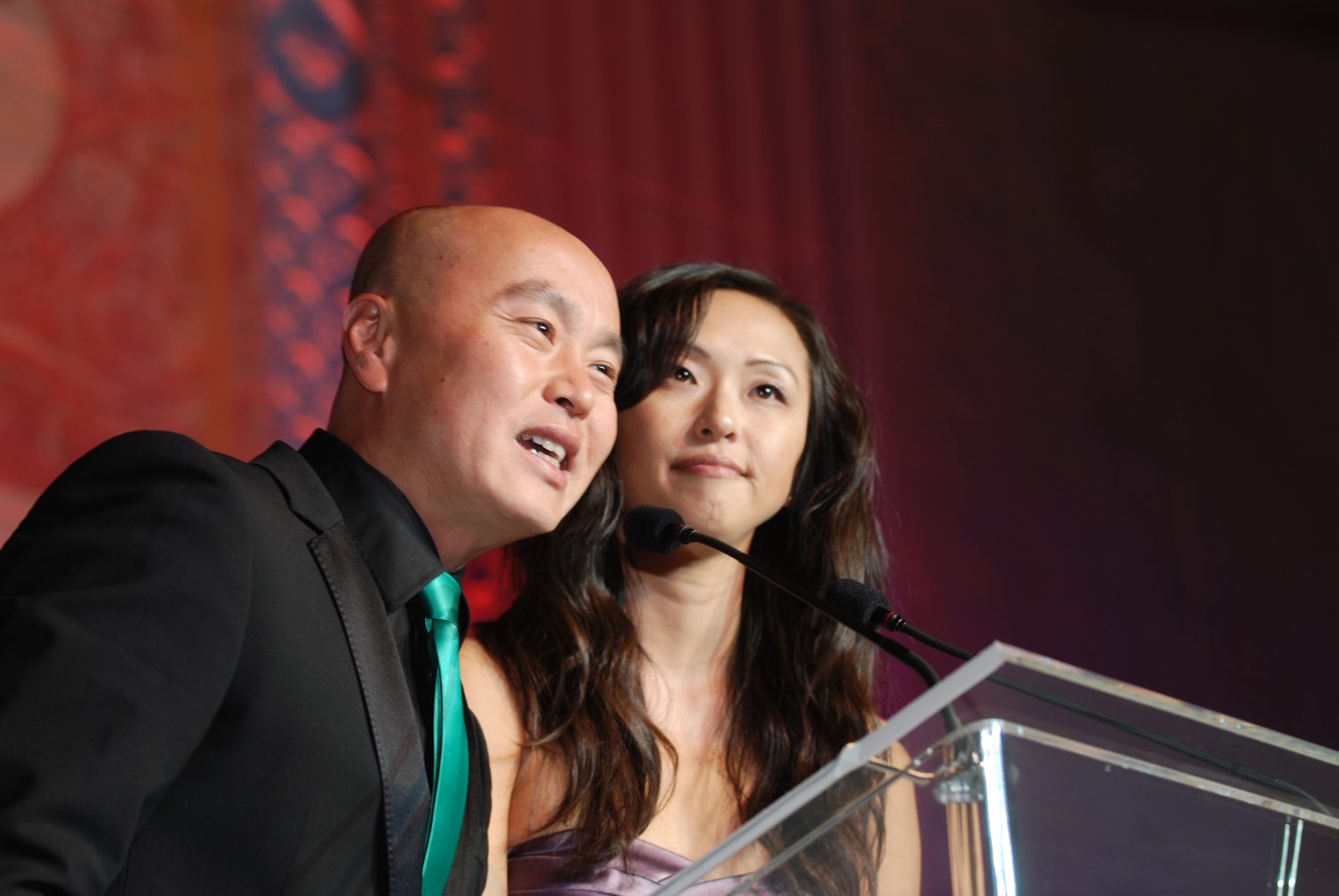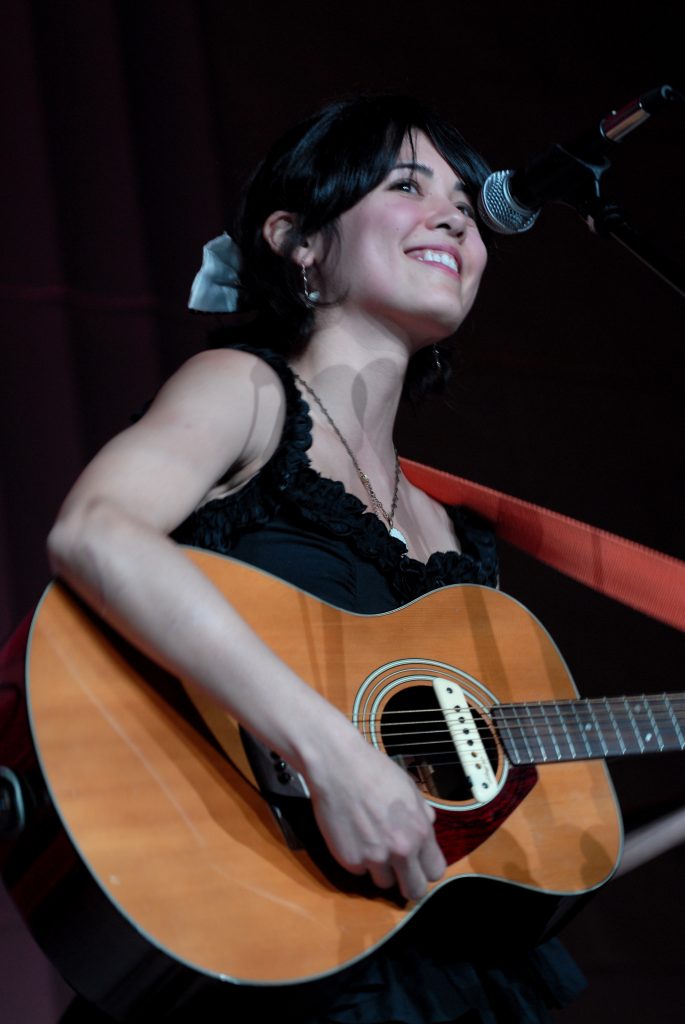 ---
2010
Out of the many talented and attractive celebrities who had attended the gala's prior nine years, none reached the level of popularity of a man dressed up as a bottle of soju. Guests hurried to take a photo with the green (sort of) giant. But besides brightly colored alcohol mascots, there was plenty to find exciting about this year's gala. With dazzling performances from multiple artists and the easygoing charisma of the year's host, Randall Park, the 2010 show was one of the best yet.
During the awards ceremony, "Hawaii Five-O" actress and Achievement Award for Film and Television winner Grace Park took time to express her support for the community as a whole, noting the growth and success of everyone in the audience. Meanwhile, journalism awardee JuJu Chang spoke about being thankful for her parents' hard work to help achieve her dreams, and baseball player Chan Ho Park acknowledged that the unwavering support from Korean Americans had helped him throughout his career.
PHOTOS BY ERIC SUEYOSHI, MAS CHAE AND TADA CHAE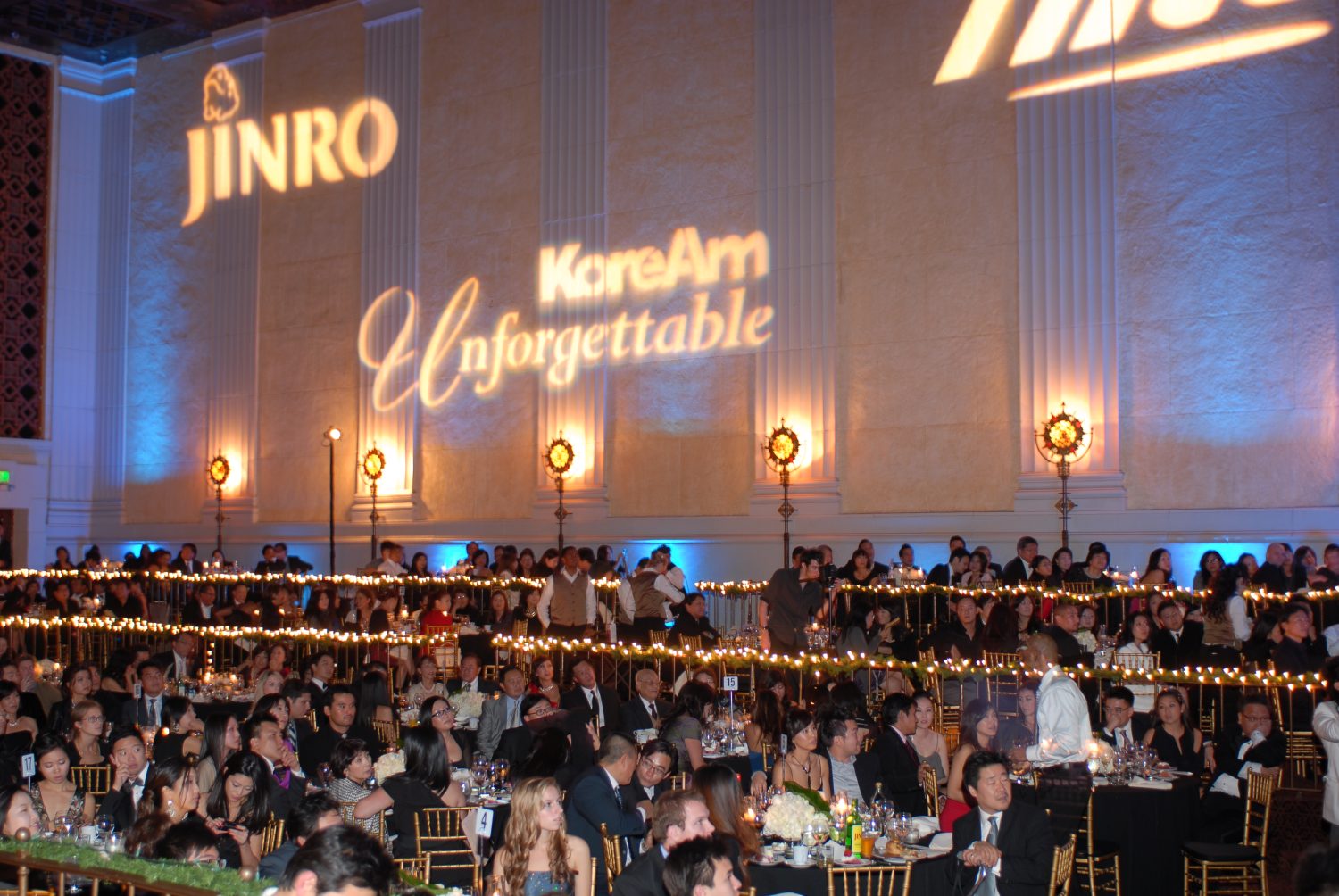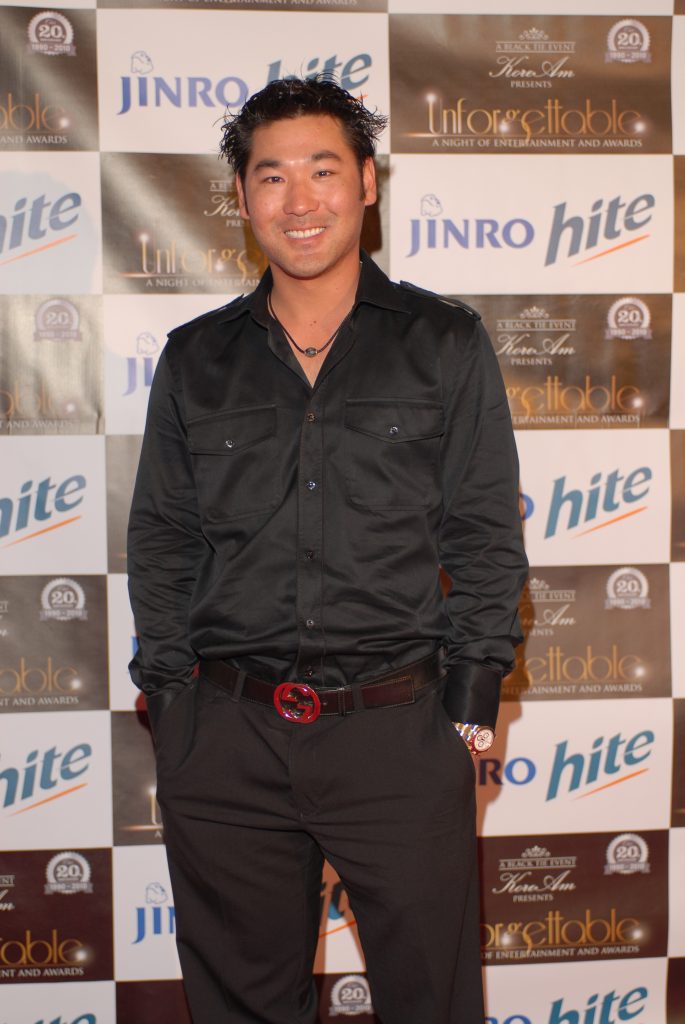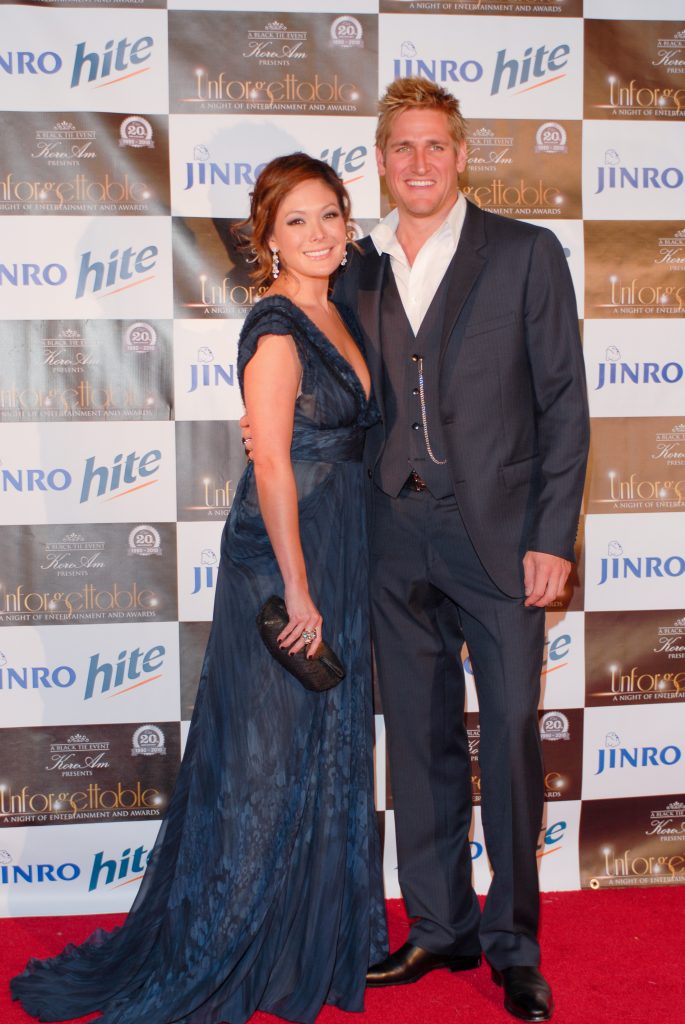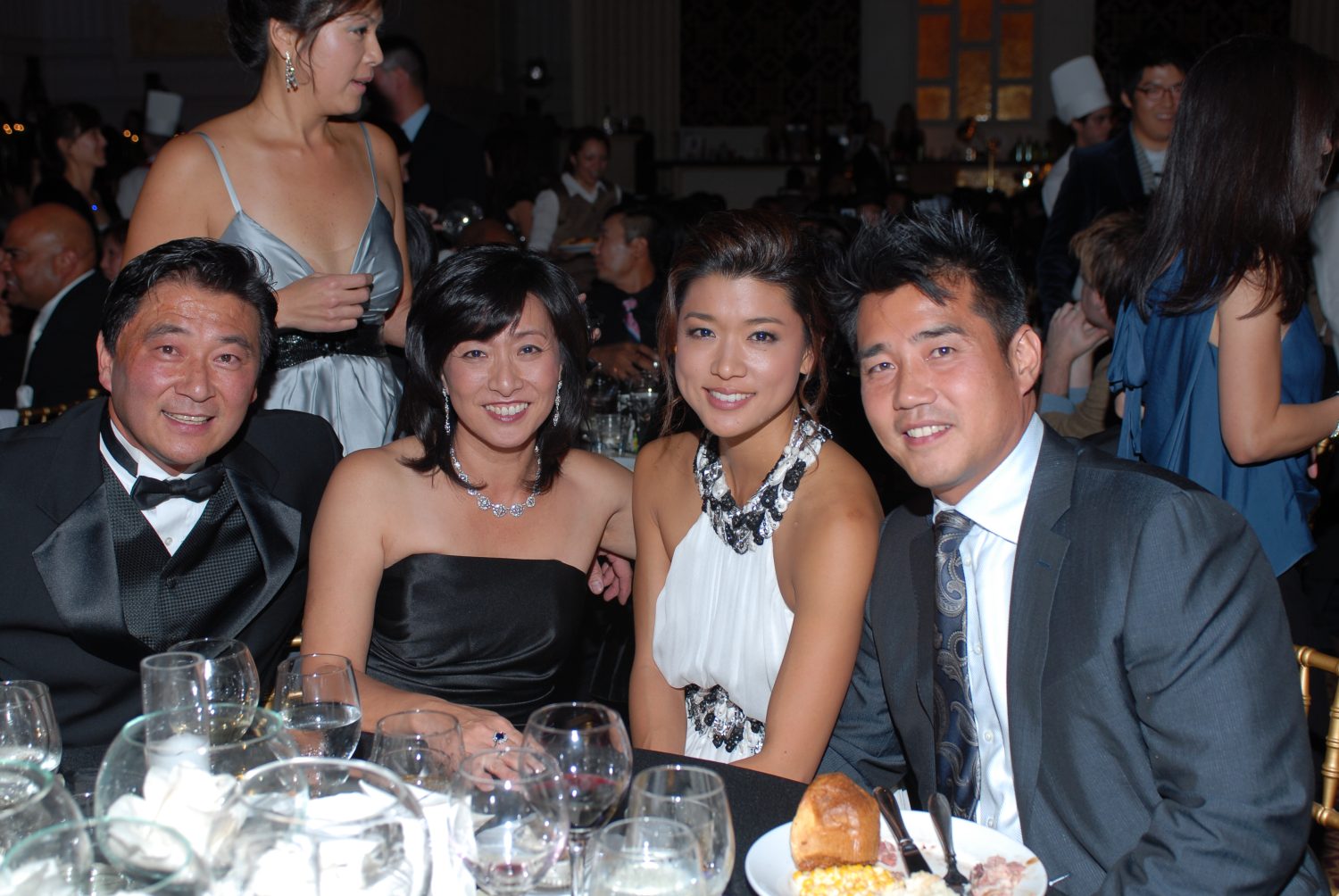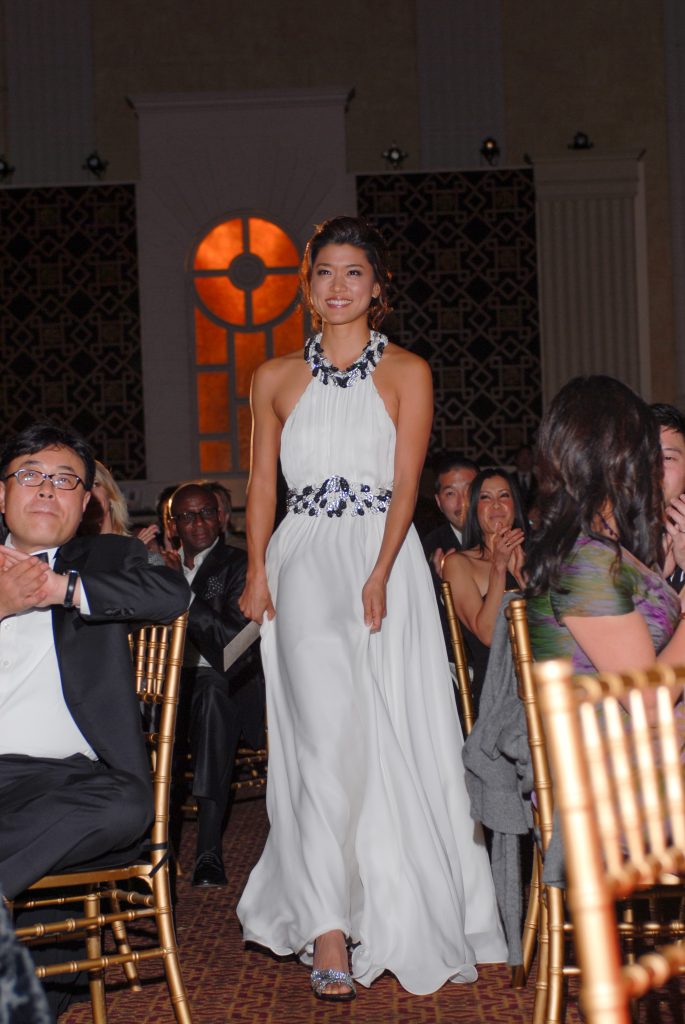 ---
2011
UNFO turns 10! What better way to celebrate hitting the double digits than with a huge bash? In addition to the usual upscale catering provided at the gala, attendees of said bash were also treated to mouth-watering tacos from Koream Unforgettable Achievement Award recipient Roy Choi, who brought along his Korean fusion food truck Kogi. If guests missed last year's event, Randall Park returned as host, bringing even more laughter than the year before. Soloist Jay Park brought the house down with his set, during which he performed a cover of Jay Sean's hit song. Dance crews IAmMe and Kinjaz also showed off their moves, while musical artists Meg & Dia Frampton and Amerie showcased their honeyed vocals.
Of course, seeing that a decade had passed since the first gala, there were some sentimental moments as well. When receiving his own Unforgettable Achievement Award, actor Sung Kang spoke about how the Korean American community's support, especially that of those in the room, served as a reminder that any troubles he faced as an actor were well worth it. During Choi's acceptance speech, the fusion chef talked about Korean cuisine becoming more widely popularized, joking that now everyone's breath smells like Asian food.
PHOTOS BY MARK EDWARD HARRIS, MICHAEL CHANG AND STEVEN LAM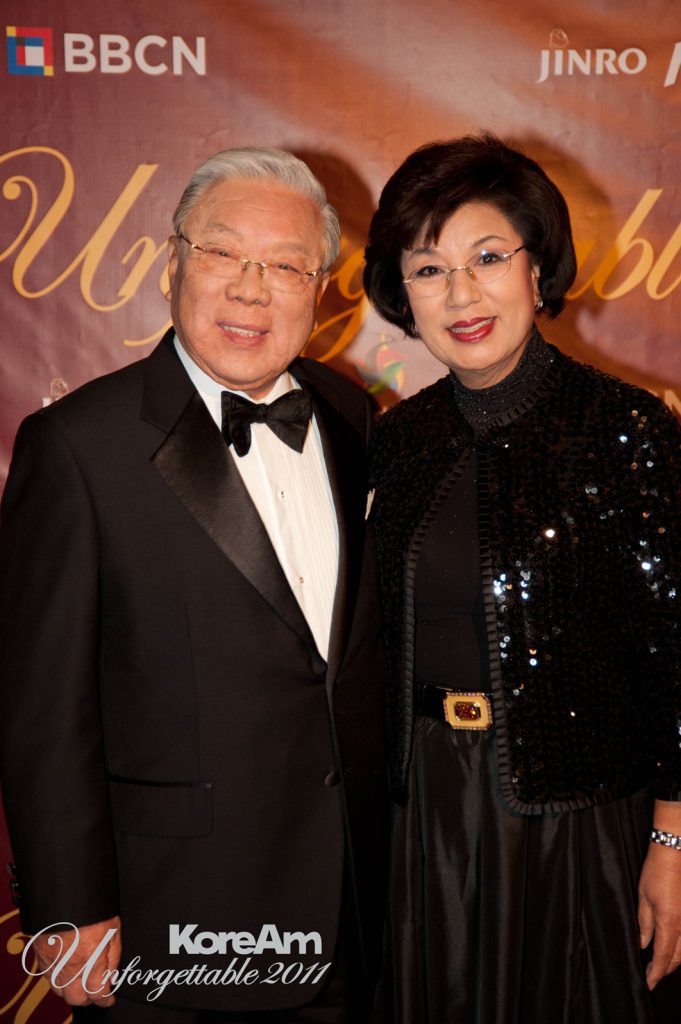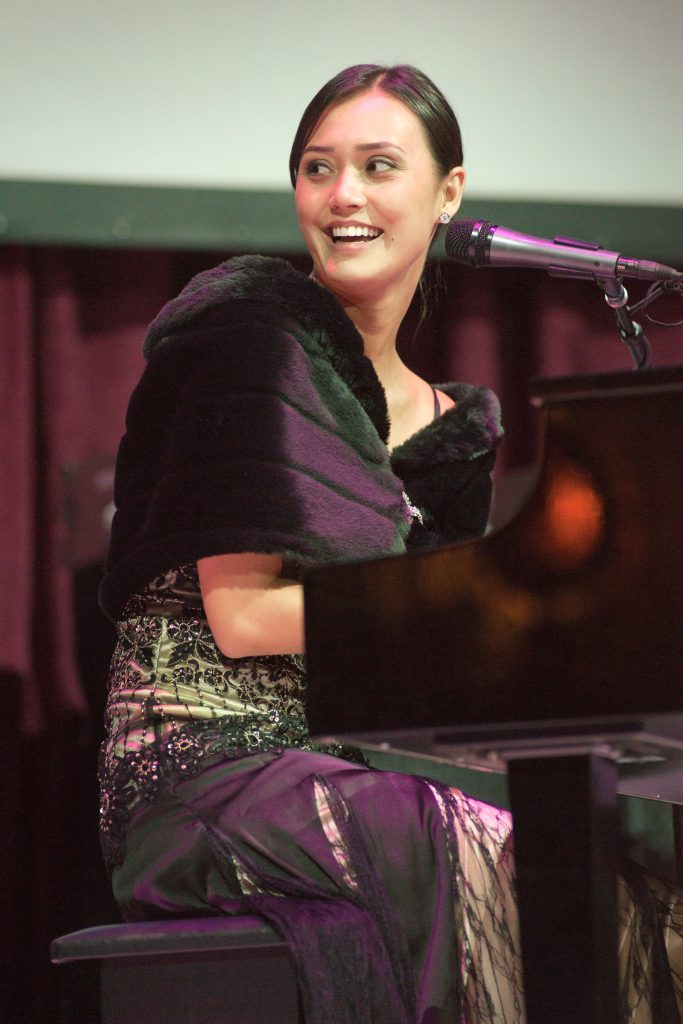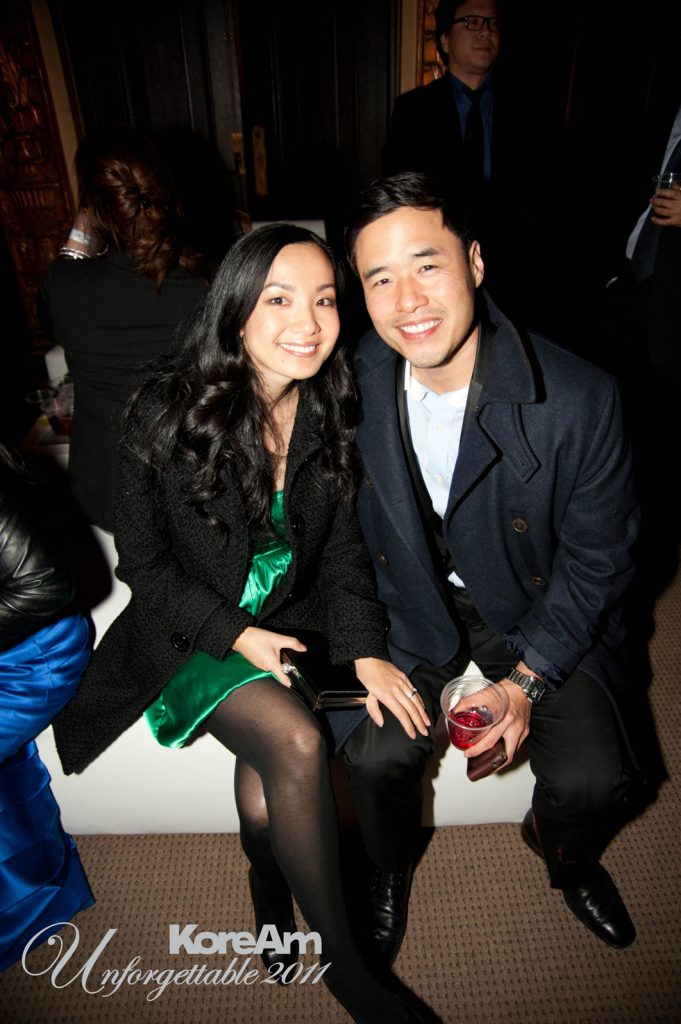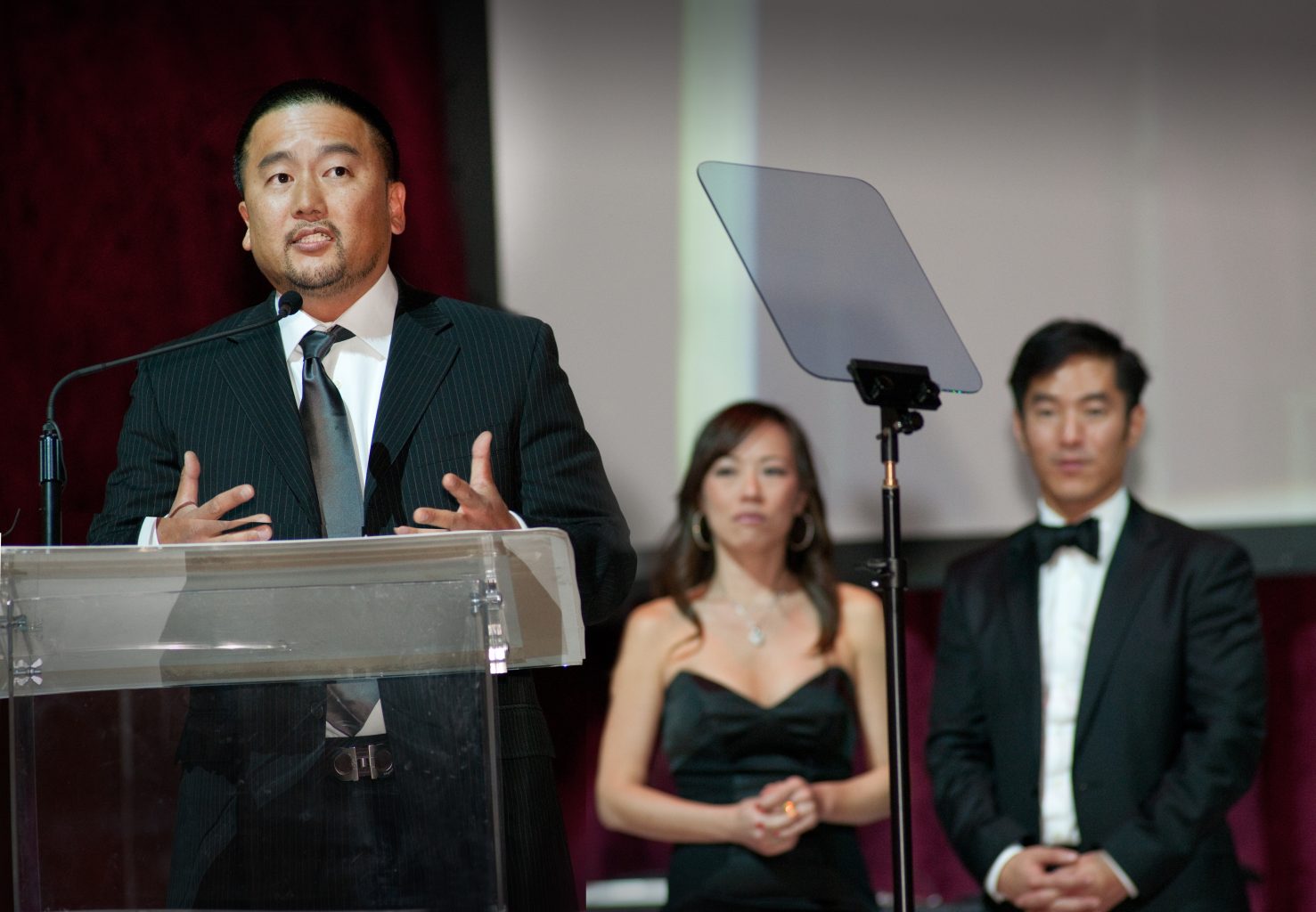 ---
2012
The world may have been prophesied to end, but that didn't mean the party had to end.
Thoughts of foretold doomsday were miles away at the 2012 gala, as host Steve Byrne cracked jokes and singers Clara C and Heejun Han serenaded the audience. Korean singer PSY made an appearance via video, accepting an award for his viral hit "Gangnam Style," and noted how honored he was to see his music enjoyed by so many listeners worldwide. Se Ri Pak was also recognized for her trailblazing work in the sport of golf. Lastly, after being presented an award by a fanboying Steven Yeun, comic book artist Jim Lee thanked his parents for their support, noting that after having eight children (now nine), he could finally understand their point of view.
The after-party was decorated with floating lanterns, which hung above guests as they danced between taking bites of Seoul Sausage's catering.
PHOTOS BY ANDREW MOVSESYAN, JESSE LEE AND JANET WANG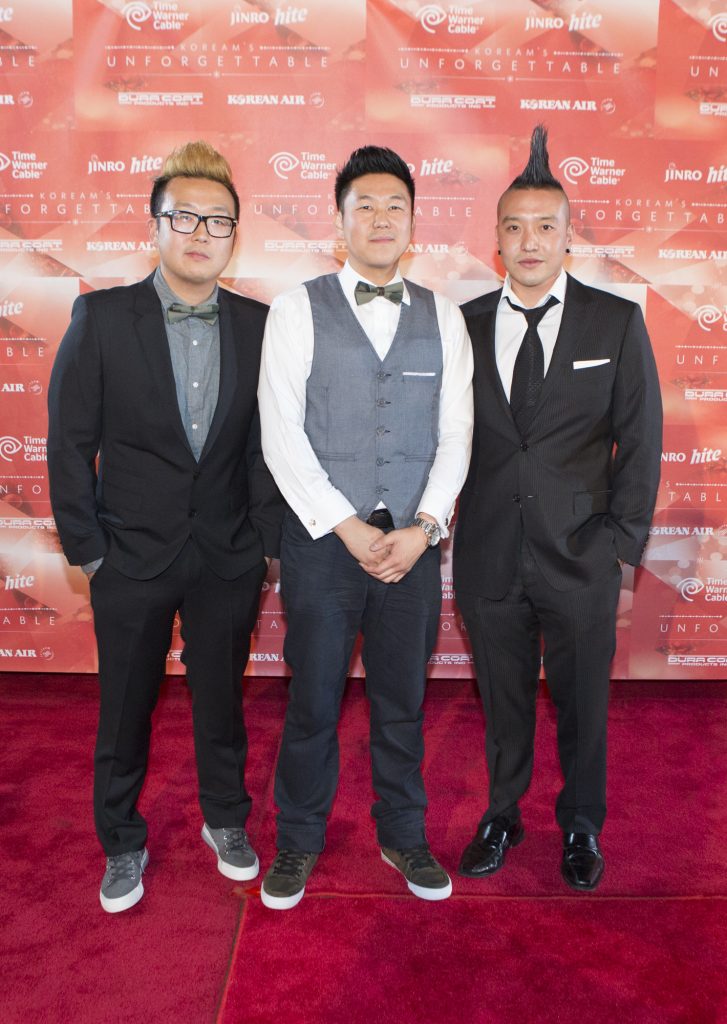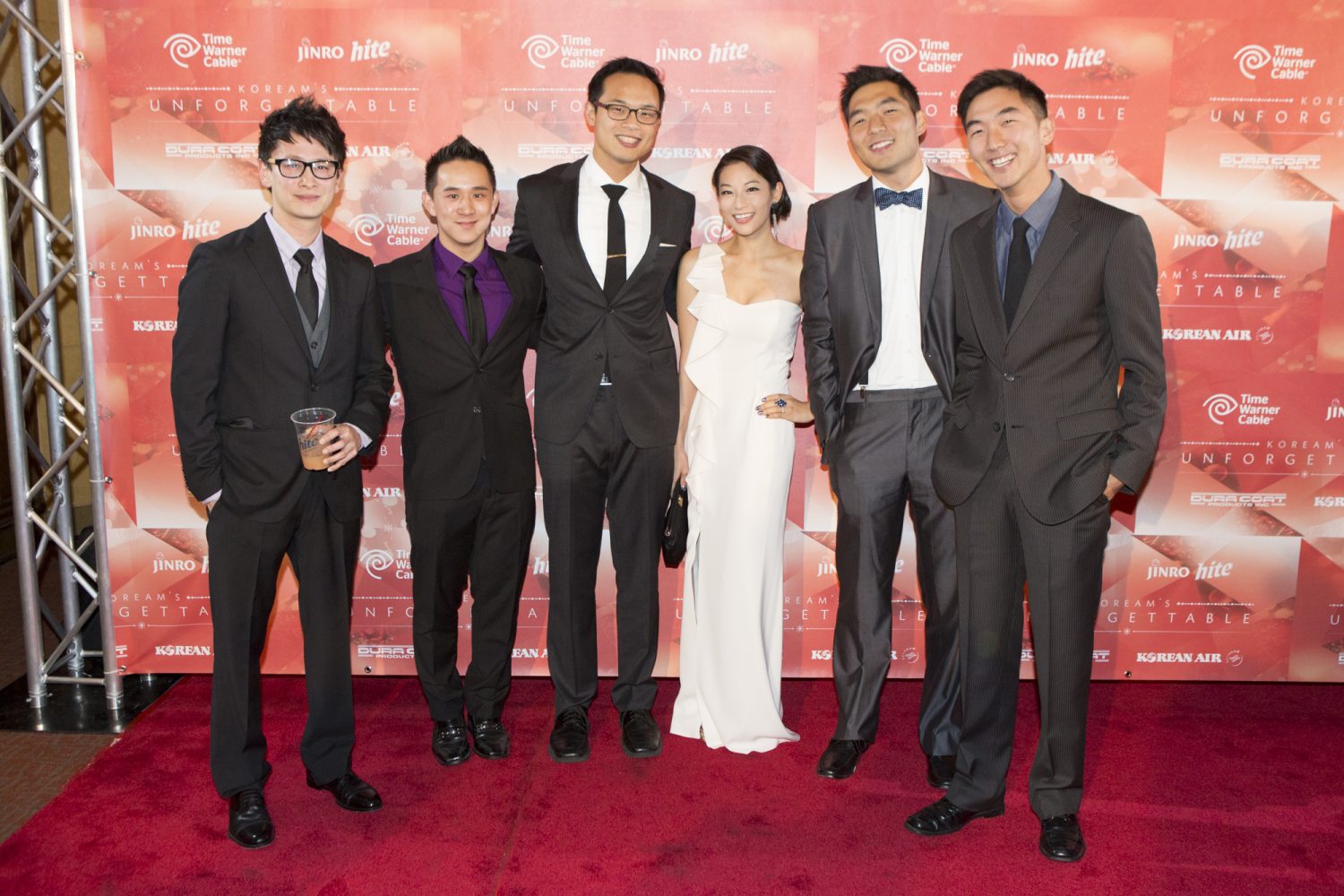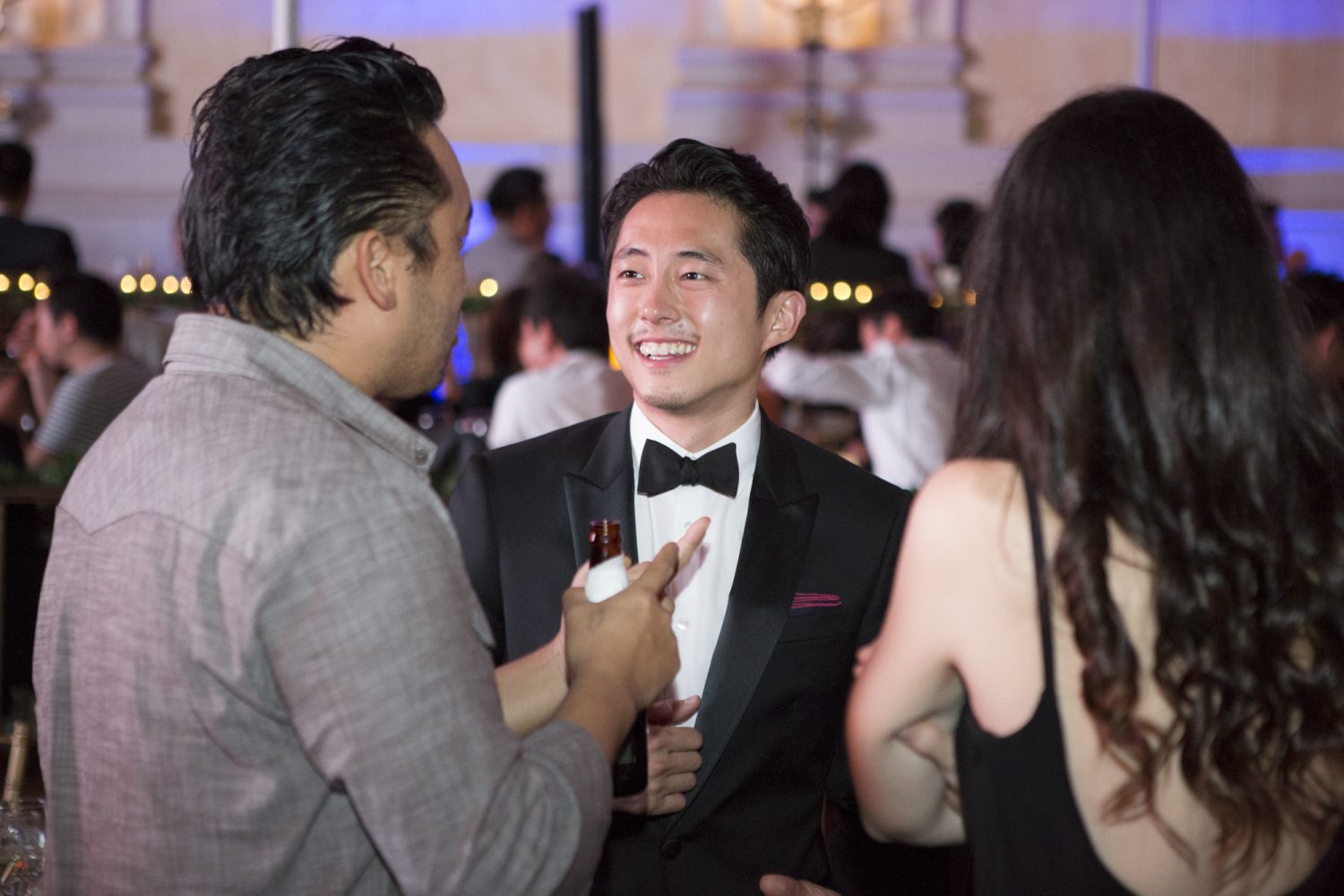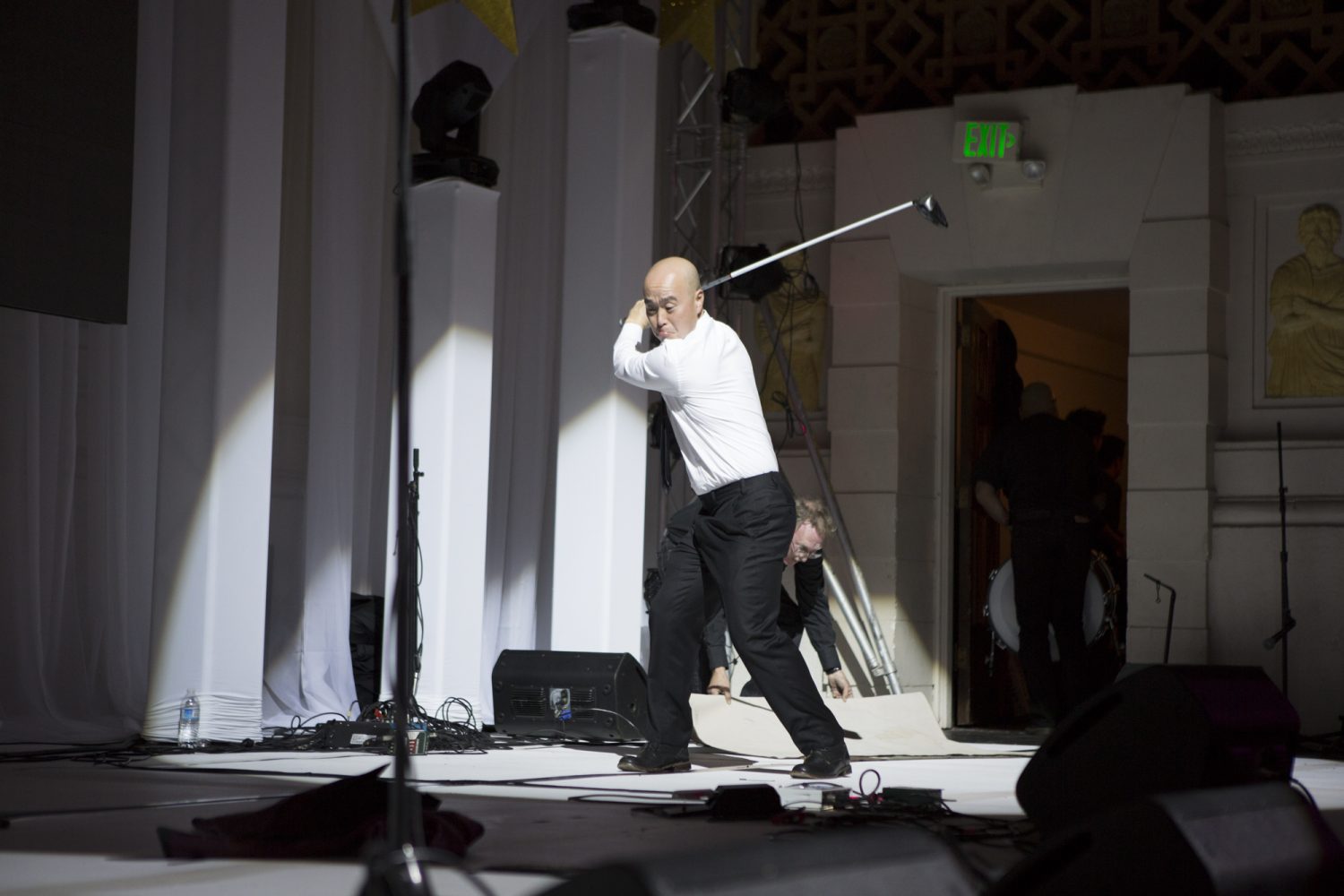 ---
2013
In the words of the great Shania Twain, let's go, girls!
Also celebrating the 10-year anniversary of KoreAm's sister magazine Audrey, the Unforgettable Gala expanded in 2013 to include all of Asian America in the awards ceremony. "Joy Luck Club" producer Janet Yang received the Audrey Women of Influence Award, and Pulitzer Prize winner Jose Antonio Vargas was given the newly minted Inspiration Award for his work in fighting for the rights of undocumented immigrants to the United States. Musician David Choi, known for tracks like "That Girl" and "By My Side," was also presented with an award in arts and entertainment.
Journalist Lisa Ling emceed the night, pointing out the significance of the event's now-broadened reach, as both magazines had begun to serve as a platform for the whole Asian American diaspora. Guests were also delighted by performances from Tiger JK, Yoon Mirae, Bizzy and award recipient Choi, along with appearances from Walter Hong, Run River North, Jason Chen, Clara C, Joseph Vincent and Legaci.
PHOTOS BY ARMEN POGHOSYAN, JAN CHING YA AND RAY MALOLES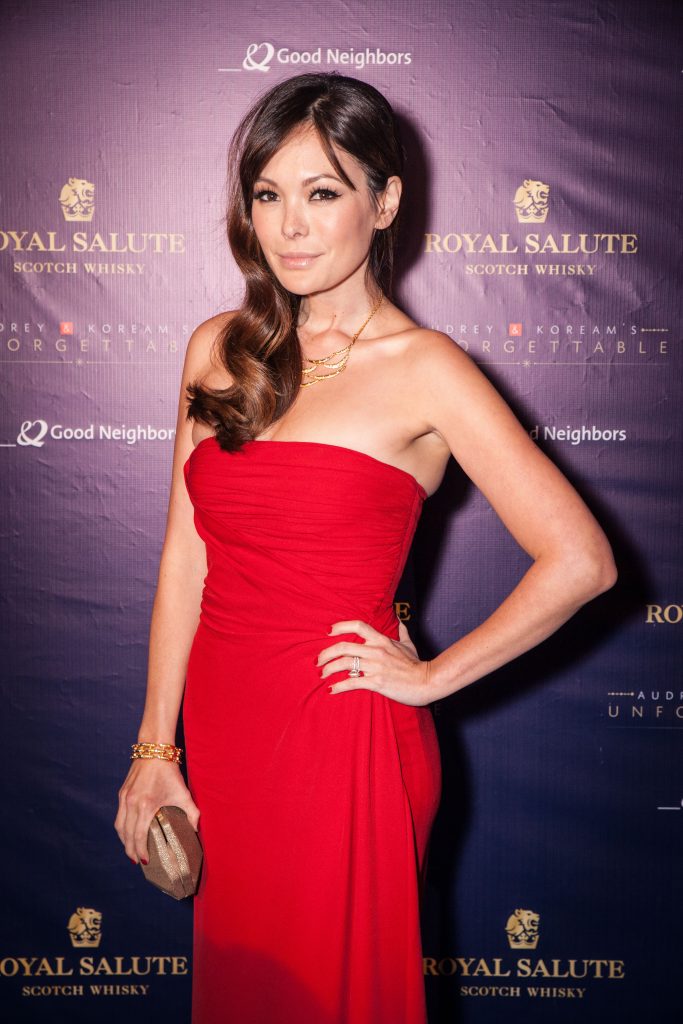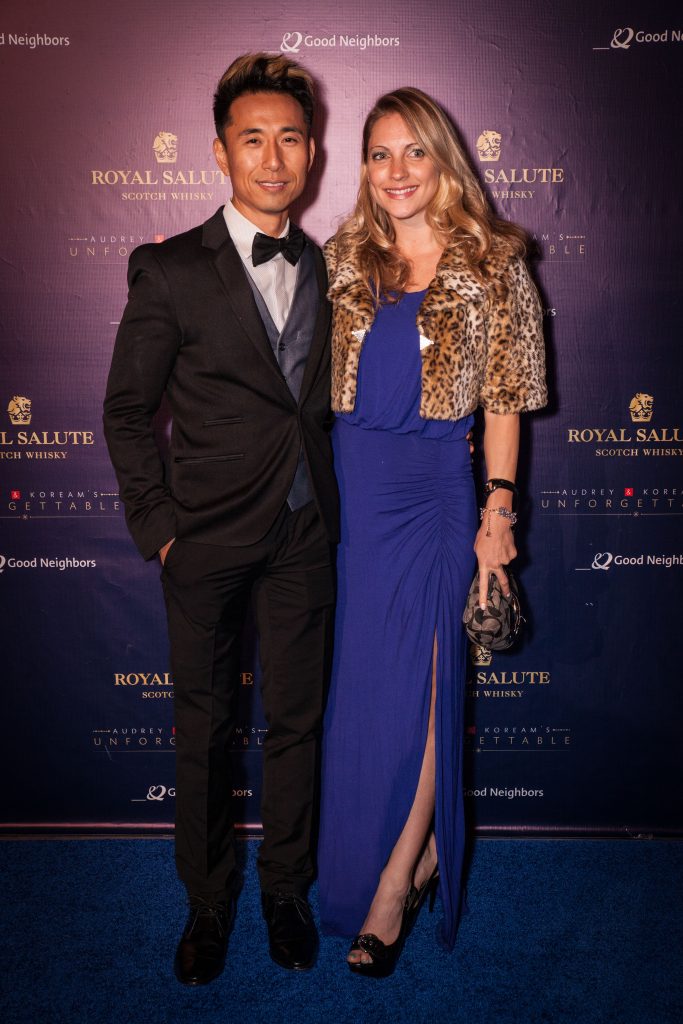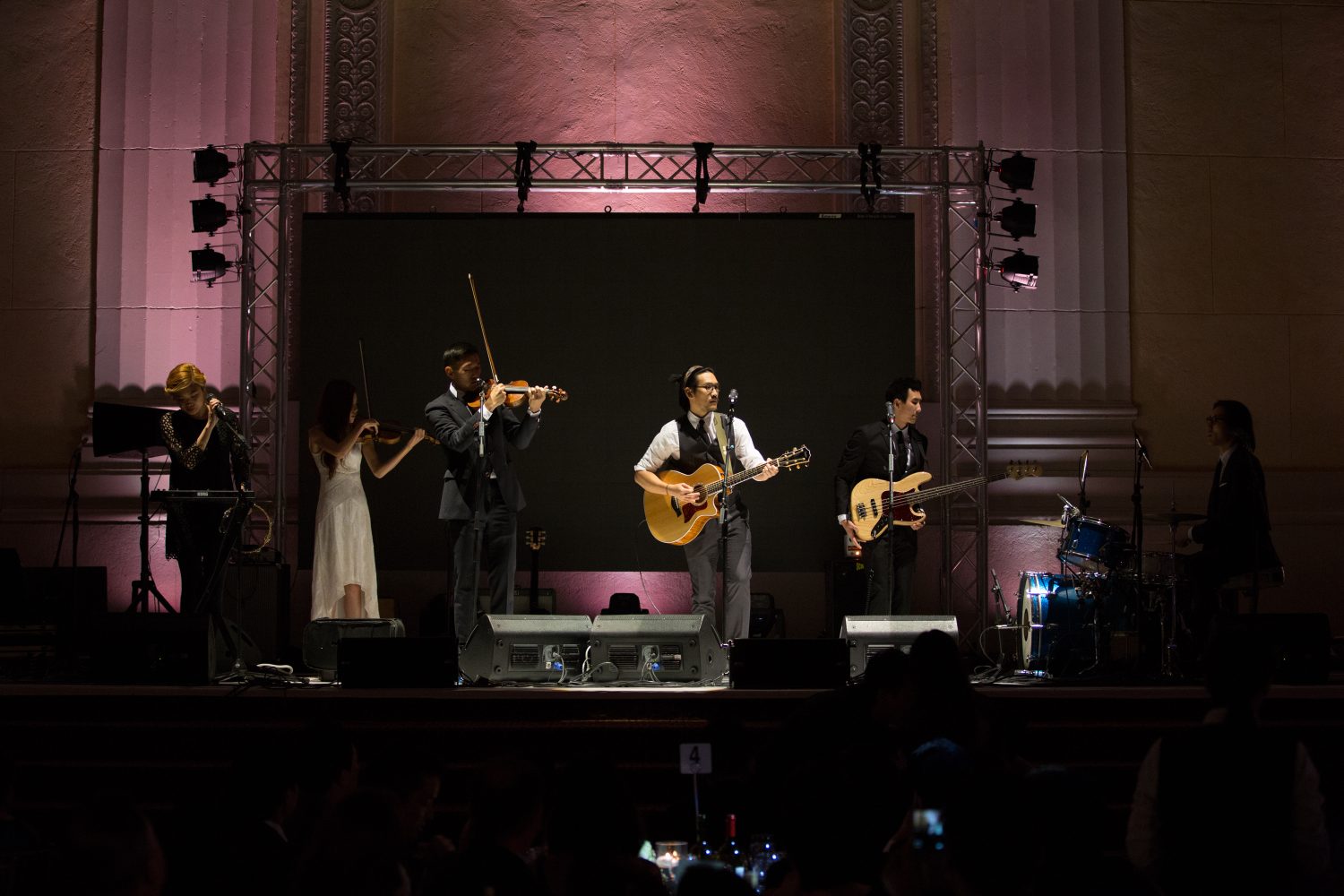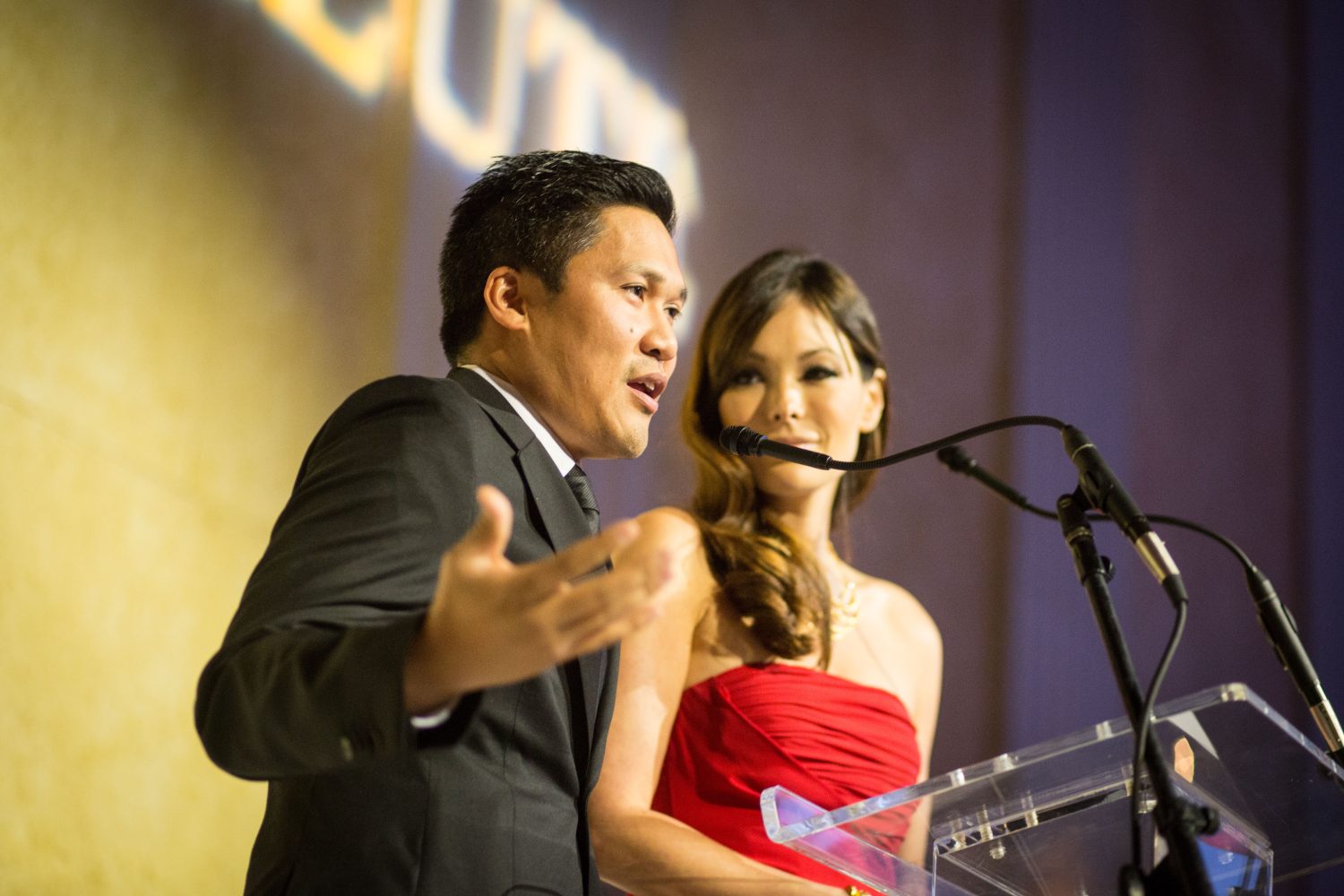 ---
2014
New year, new UNFO! 2014 marked the year KoreAm and Audrey magazines were acquired by London Trust Media, a multimedia company and VPN tech giant.
Even with plenty of change on the horizon for both publications, the gala was as high-spirited and celebratory as ever. Our dear John Cho took home the Actor of the Year Award for his work in the ABC sitcom "Selfie," in which he starred as the first Asian American man to lead a romantic comedy TV series. Renowned actress Ming-Na Wen, star of Disney's "Mulan," was awarded the Actress of the Year Award for her stellar role in "Marvel's Agents of S.H.I.E.L.D."
Comedian Jimmy O. Yang and former news anchor Lee Ann Kim co-hosted the shebang, which also featured performances from "The Voice" season five winner Tessanne Chin, as well as the perfectly synchronized moves of dance troupe Kinjaz.
PHOTOS BY ALEX HSIAO, CARISSA WOO, KIM NGUYEN AND LOUIS TRINH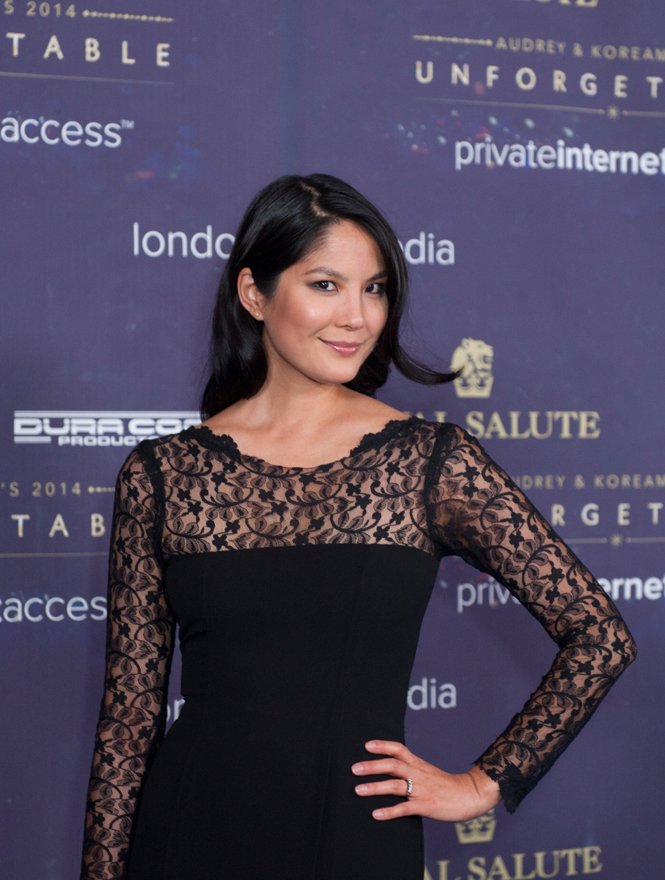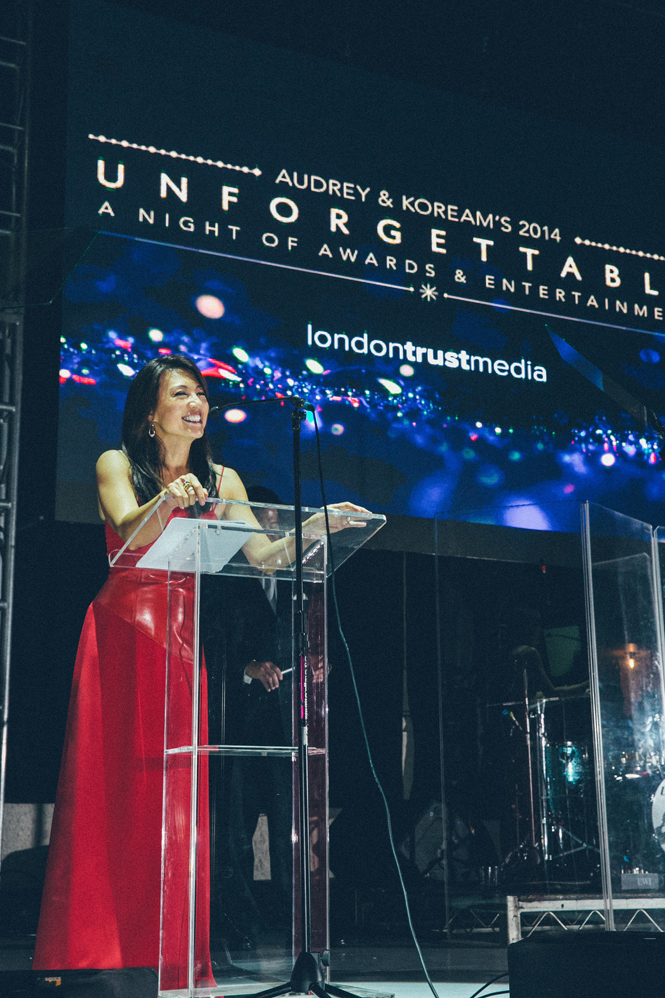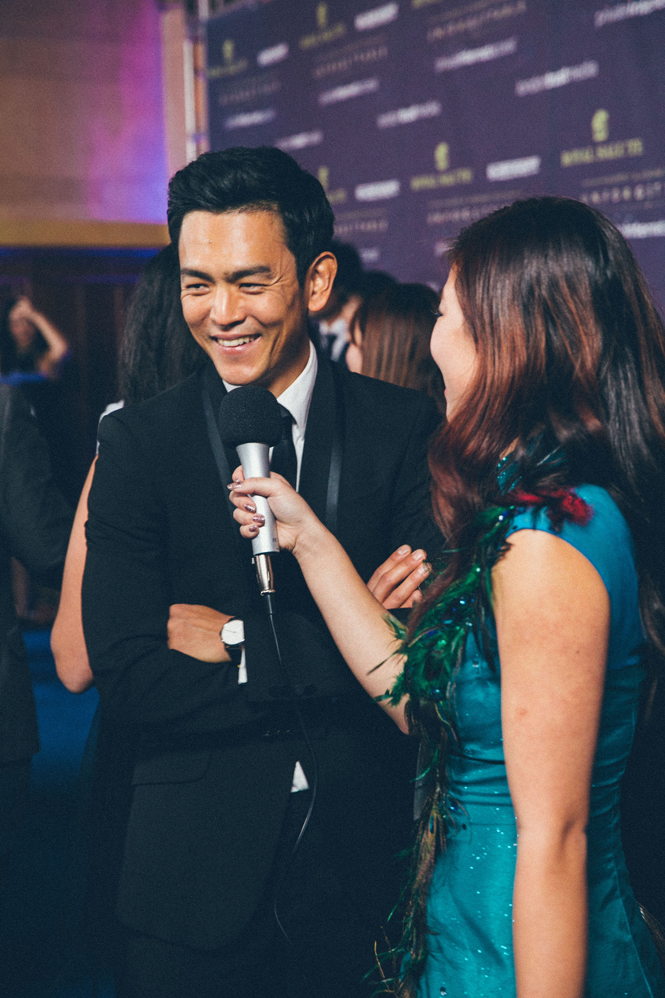 ---
2015
The midpoint of the 2010s, 2015 was certainly a turning point for Asian Americans in entertainment. This time, UNFO relocated to The Beverly Hilton, famous for hosting the Golden Globes awards ceremony since 1961 and home to the gala ever since.
The grand venue held even grander award recipients, with Chloe Bennet and Steven Yeun winning Actress and Actor of the Year, respectively. "Fresh Off the Boat" co-stars Randall Park and Constance Wu each had a moment of recognition of their own, with Park landing the Royal Salute – Mark of Respect and Wu making her mark as the winner of the Female Breakout Award. 2015 was also the year social media goliath BuzzFeed exploded, and thank goodness it did, because in return we got to see marvelous Male Breakout winner Eugene Lee Yang of the web series "The Try Guys."
The festivities didn't stop with the awards, of course, and the performers of the night were as awe-inspiring as they were diverse. Electric Strings Quartet, a music group made up of classic string players, stunned the audience with their cover of "Smooth Criminal," and beatboxer KRNFX lit up the ballroom with his precisely punctuated rhythm.
PHOTOS BY STHANLEE MIRADOR AND VINCENT SONG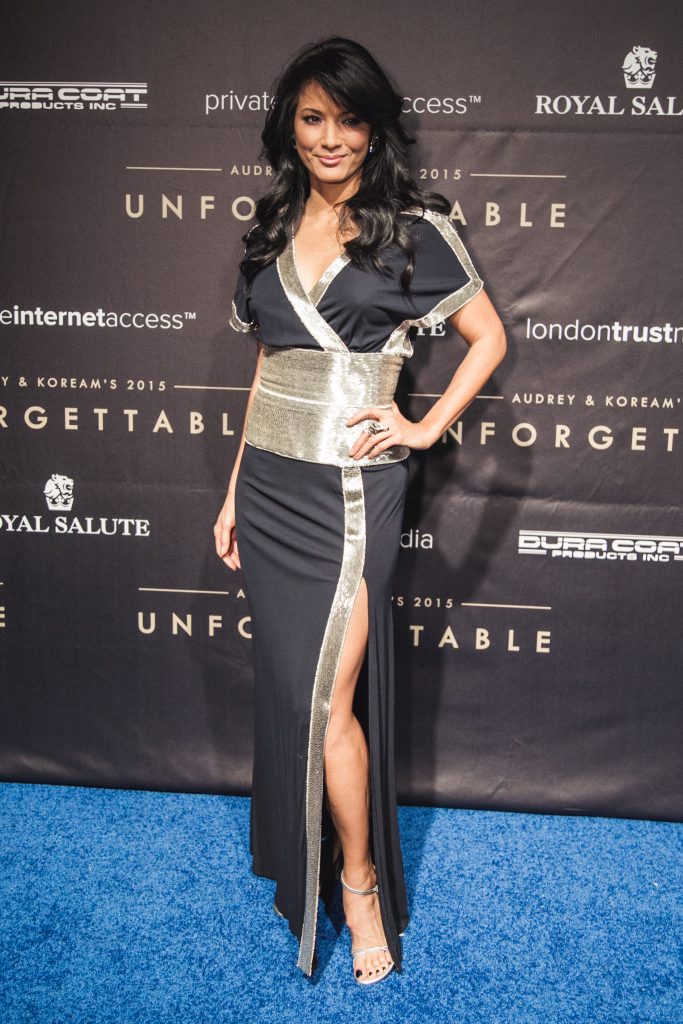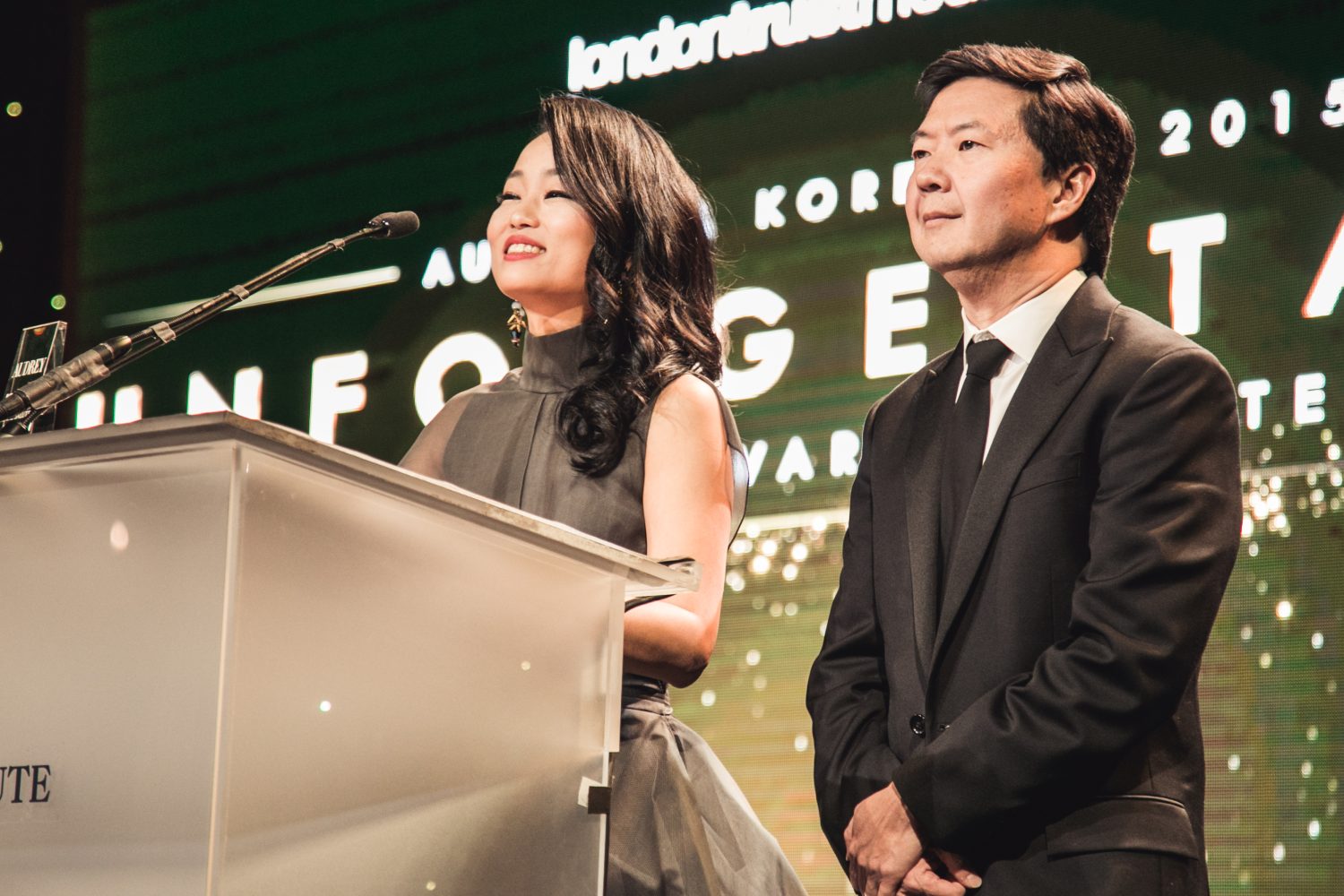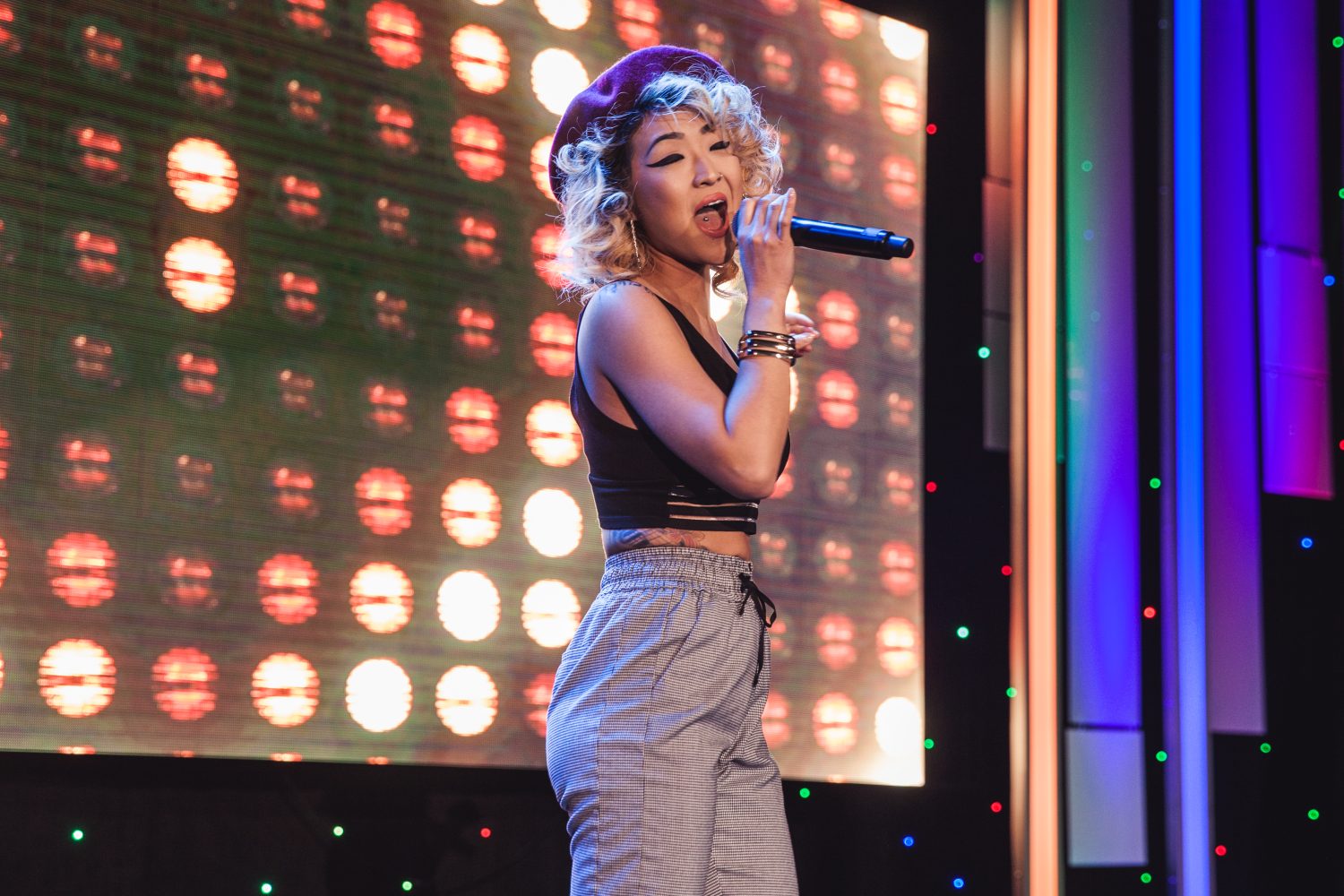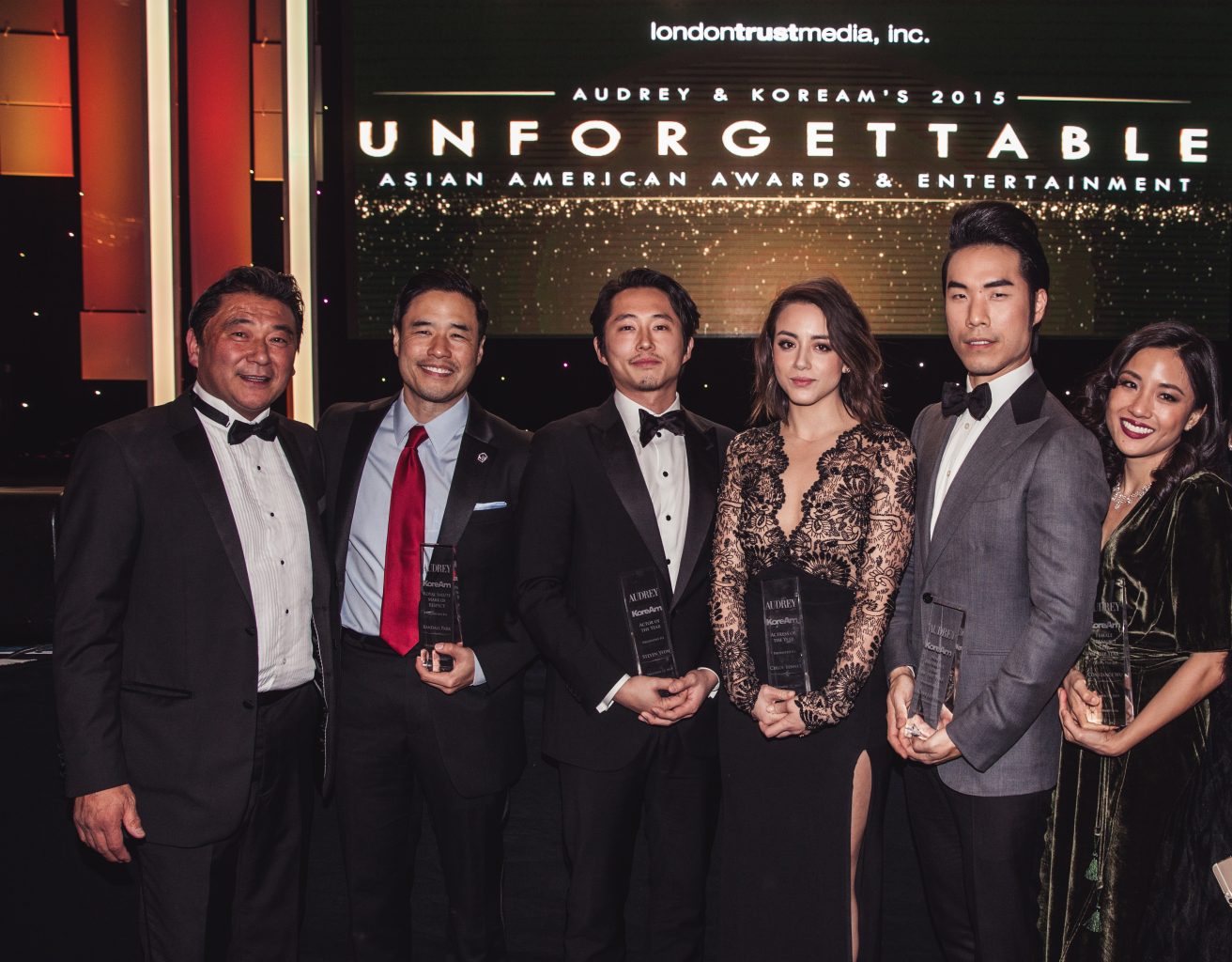 ---
2016
Marked by countless global political anxieties, the year 2016 wasn't an easy one. But that only made the Unforgettable Gala all the more necessary. During times of hardship, the event reminded us of the progress made and still in the making around us.
This was personified by the year's award winners, like trailblazer and iconic "Star Trek" actor George Takei, who was honored with the Icon Award. Social media royalty Wong Fu Productions brought home the Digital Influencer Award for their years-long work in championing Asian representation online, and comedian Ken Jeong was given the Actor of the Year Award for his new, very own primetime sitcom, "Dr. Ken."
Television personality Jeannie Mai hosted the gala, and made sure all attendees got bouncing to the performances of K-pop artists Dean, Eric Nam and Boys in Groove (B.I.G.).
PHOTOS BY STHANLEE MIRADOR AND VINCENT SONG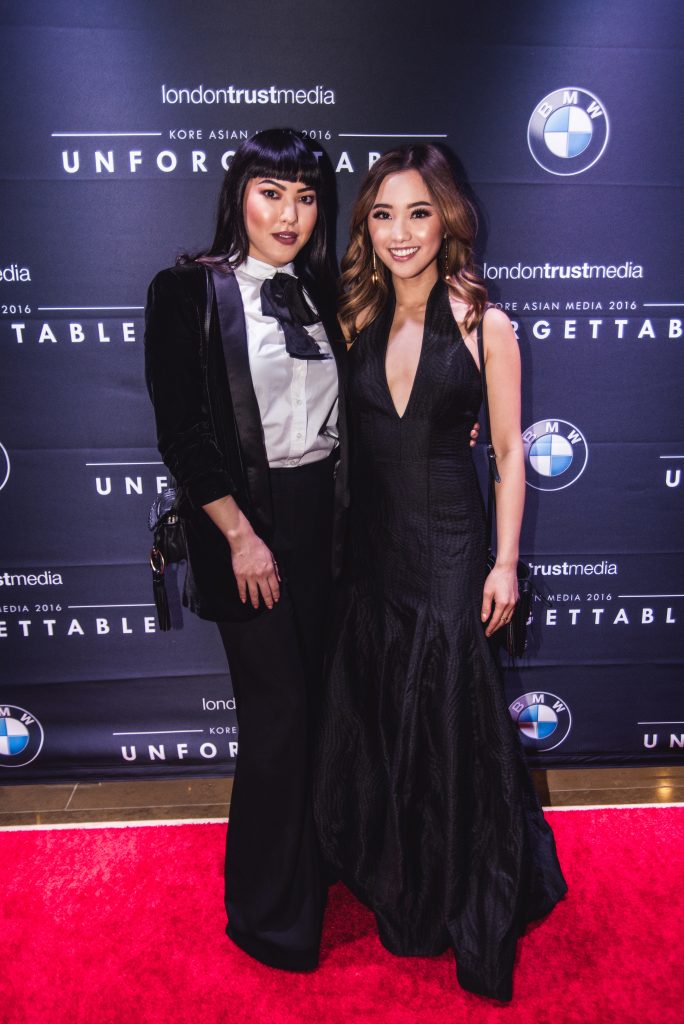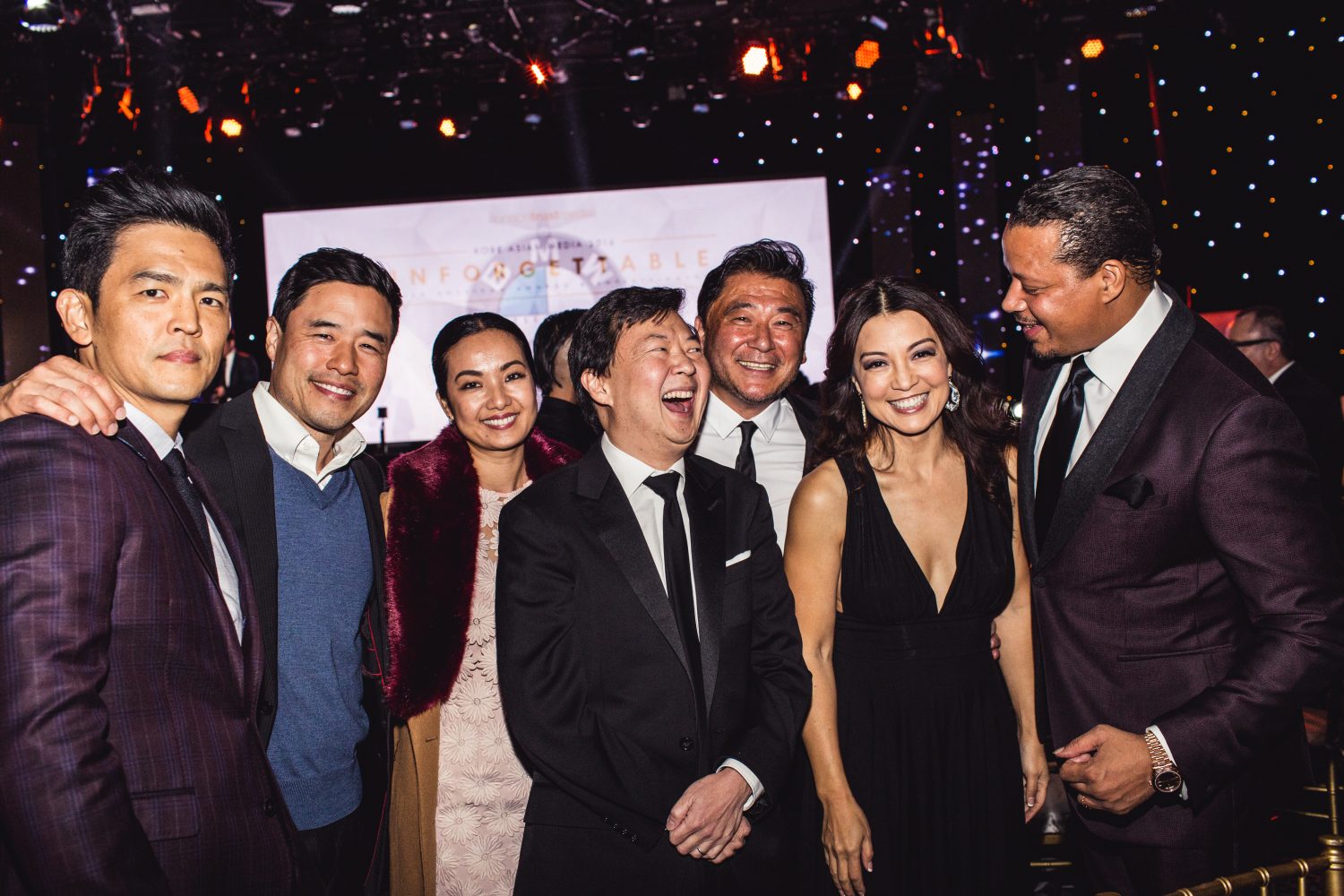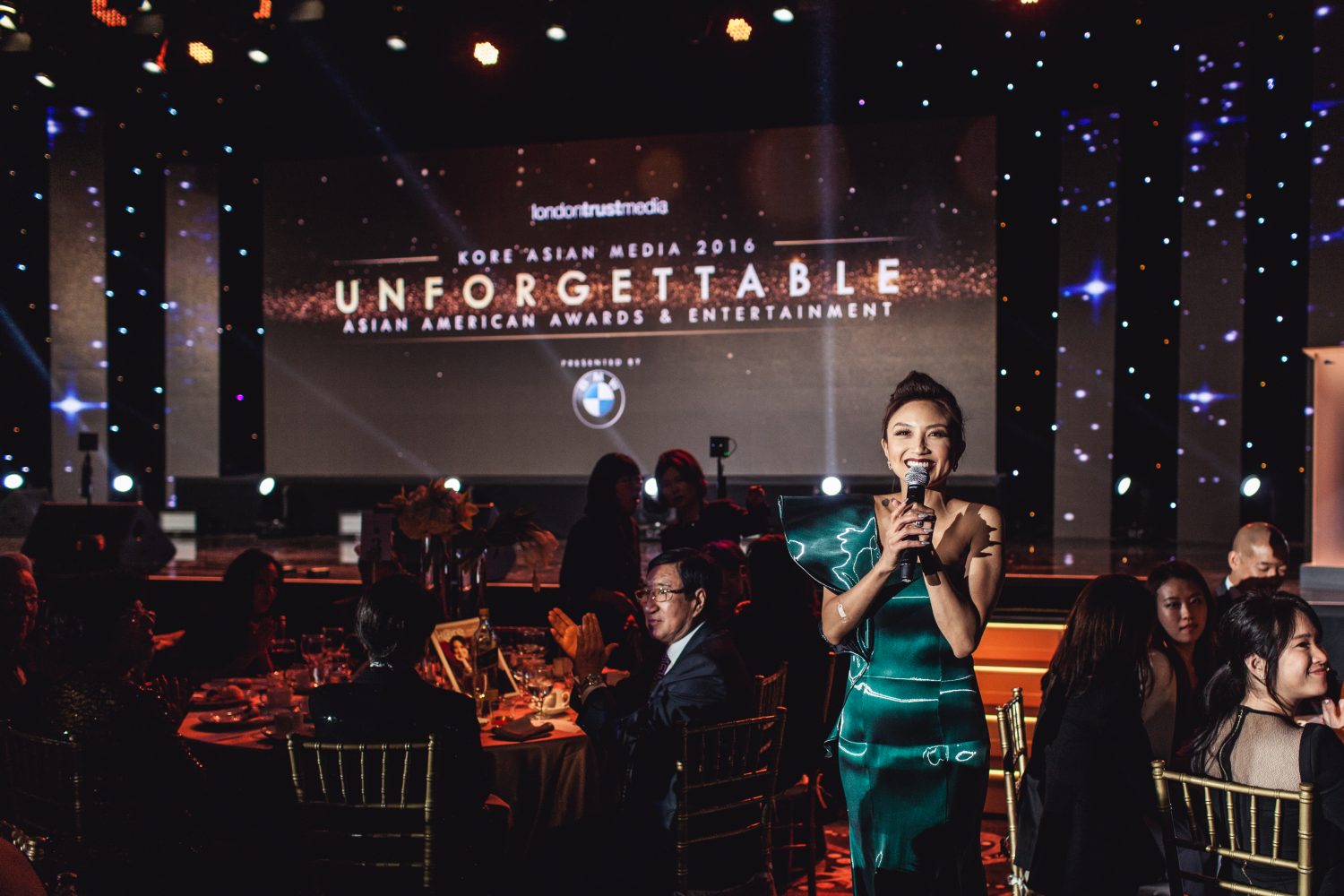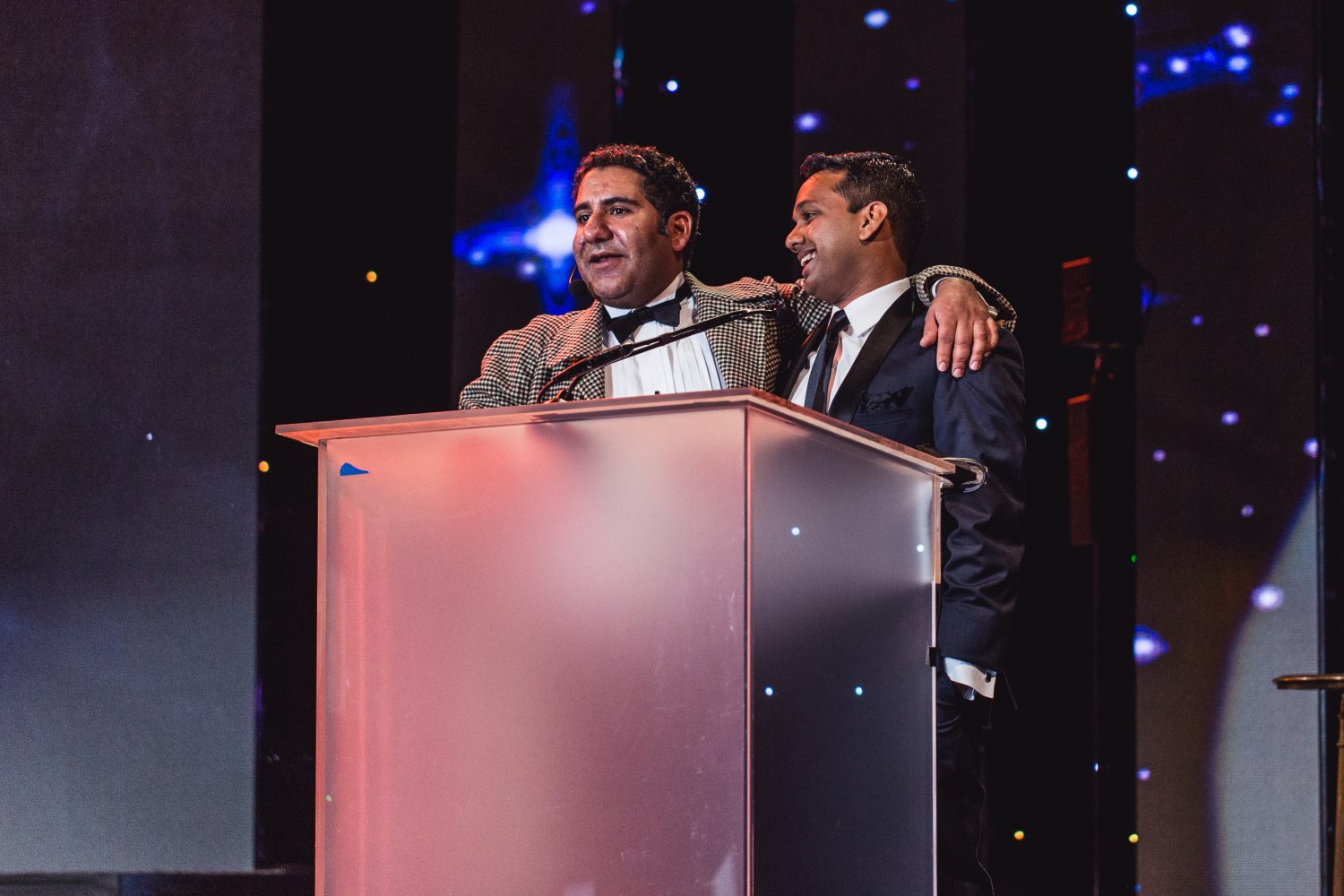 ---
2017
The year of 2017 had some of the very best the Unforgettable Gala has to offer. For the third year in a row, the gala took place at L.A.'s Beverly Hilton—solidifying the venue as the standard for the event.
Even more impressive than the ballroom were the stars who graced the stage and red carpet. Daniel Dae Kim was awarded the BMW Ultimate Drive accolade, which meant that Kim's tenacity and strength gave him the "ultimate drive." Nora Lum, better known by her stage name Awkwafina, was also recognized as the Female Breakout of the year, a few short months before the highly anticipated "Crazy Rich Asians" hit the big screen. Snowboarder Chloe Kim had yet to make her jaw-dropping Olympic debut at PyeongChang, but was already a three-time X Games champion when she received the Unforgettable Gala Athlete Award.
As for the party, some of the best entertainment acts around made their way to the UNFO stage. K-hip-hop group Epik High commanded the room with high-energy rap tracks and addictive melodies, while Kinjaz urged attendees to get on their feet and pop and lock!
PHOTOS BY ALDO CARRERA AND ANDRZEJ LIGUZ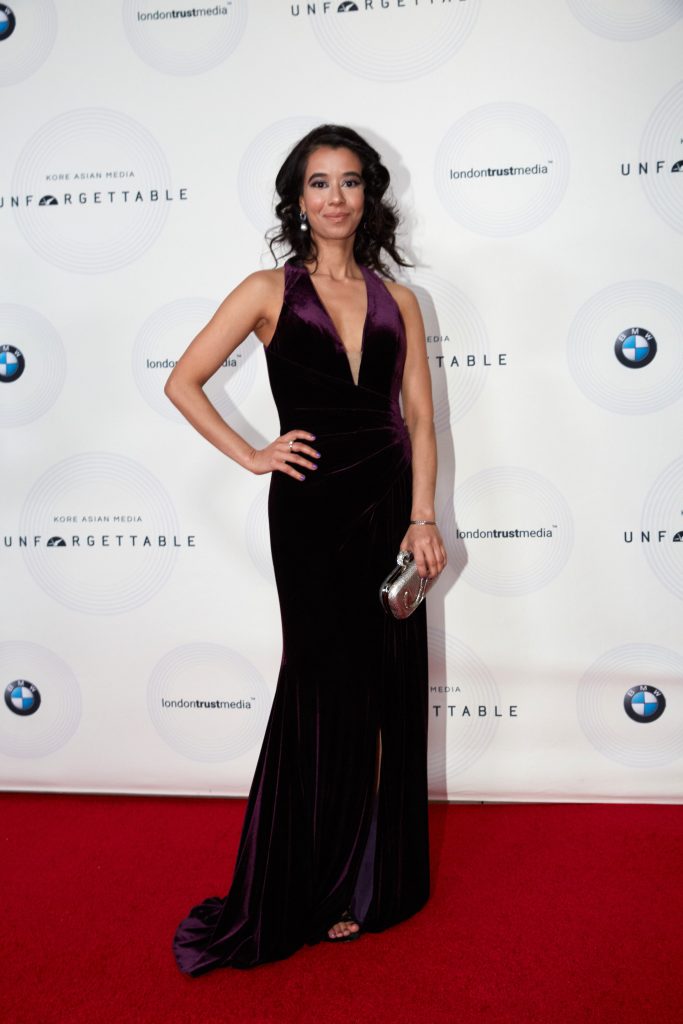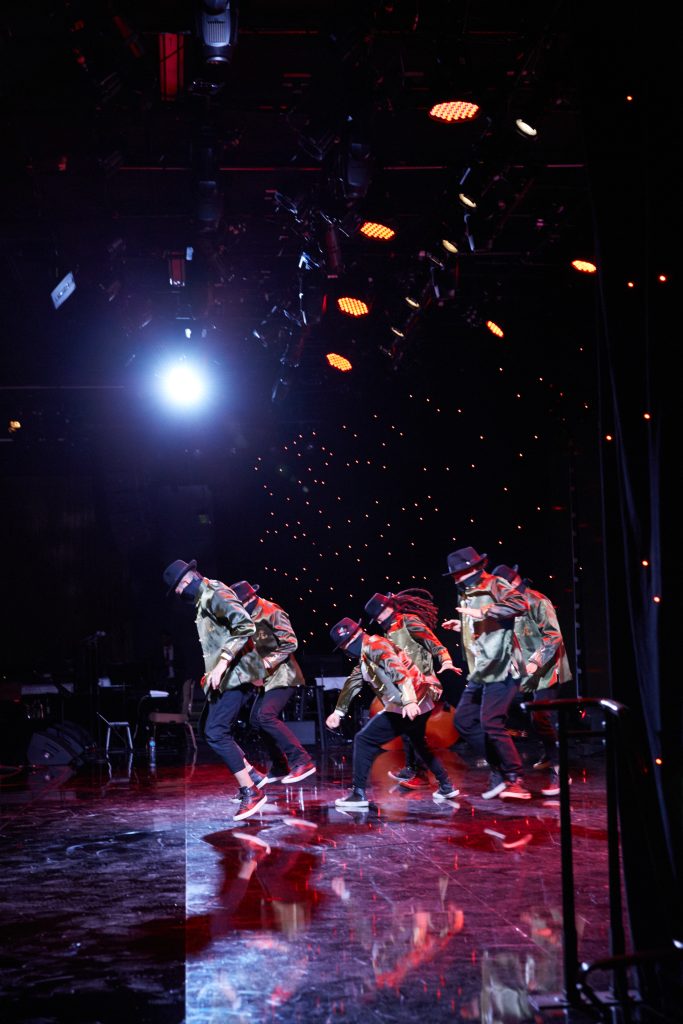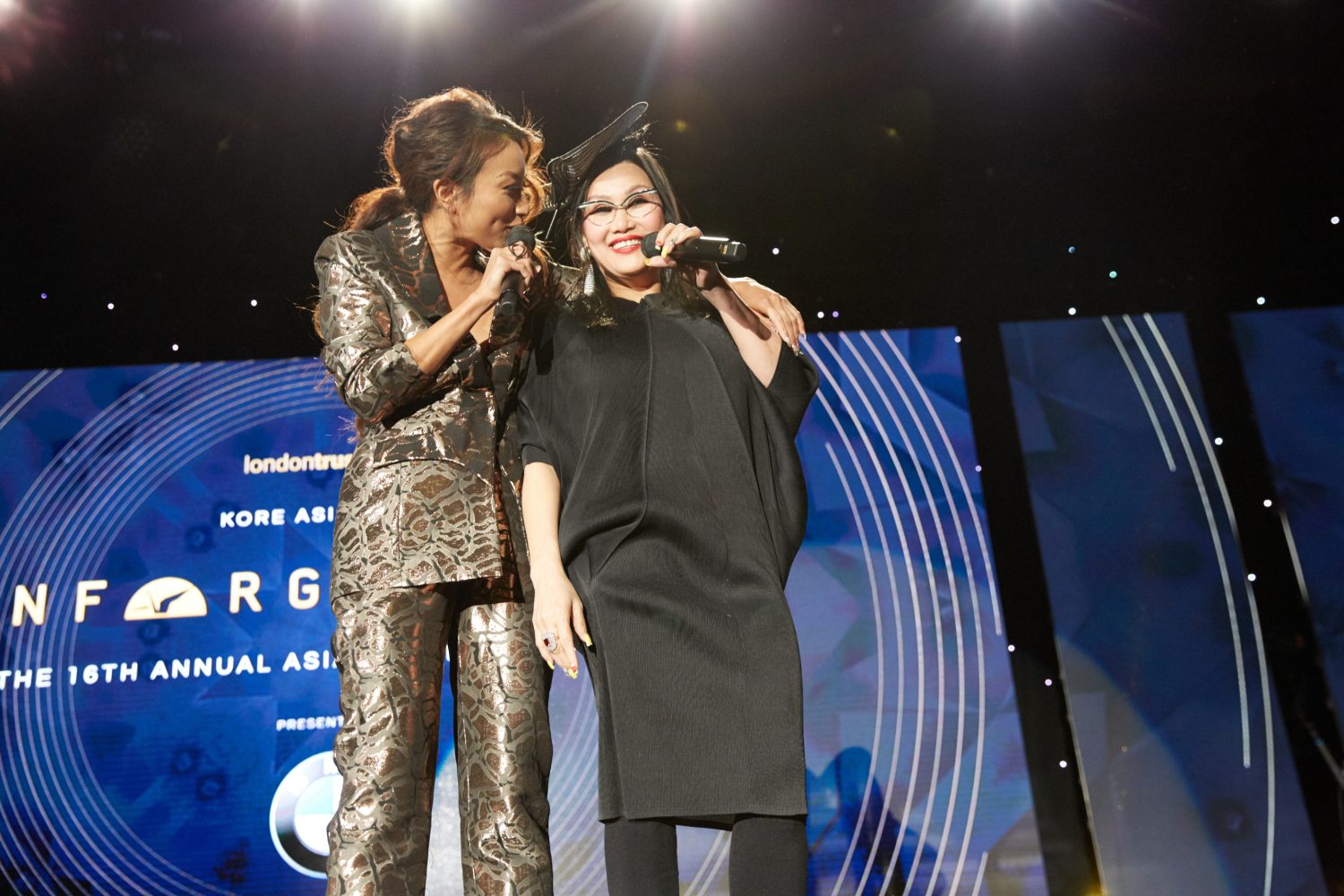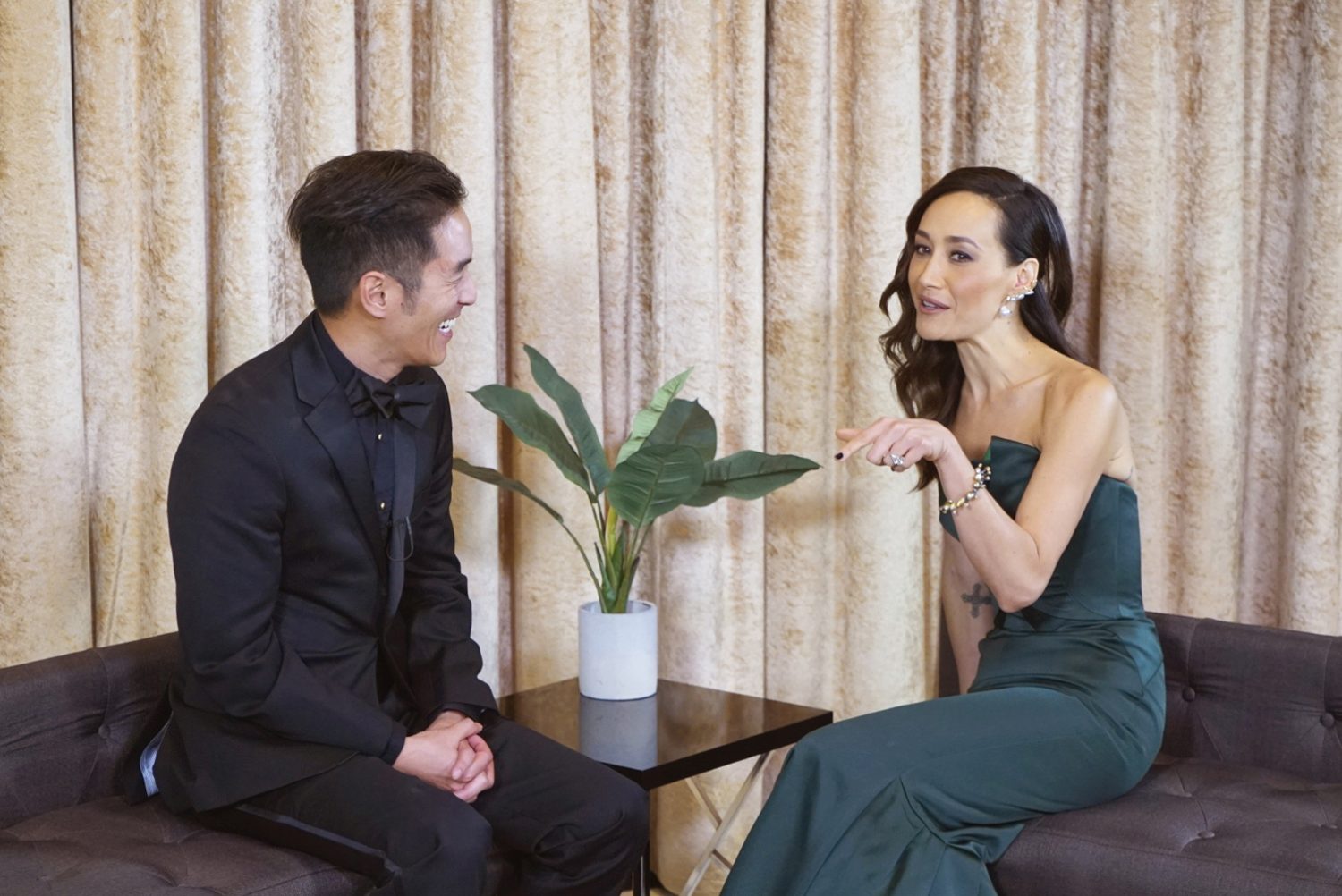 ---
2018
The Unforgettable Gala of 2018 was defined by blockbusters and big names. It was a year filled with hugely popular films and TV shows like "Crazy Rich Asians," "To All the Boys I've Loved Before," "Searching," "The Good Place" and "Killing Eve." Whew!
Judging by that list alone, of course we had to give more awards out than ever before. The Actor in Television and Actor in Film awards were given to Sandra Oh and John Cho respectively, and Breakout in Television and Film went to the fresh-faced Manny Jacinto and Lana Condor. It's no surprise that the summer hit "Crazy Rich Asians" won the Vanguard Award and director Jon M. Chu brought home the Director accolade. Fashion expert Tan France made waves with the Changemaker Award for his strides on the hit Netflix reboot of "Queer Eye."
The evening also featured outstanding performances from spirited dance group The Lab, who made a name for themselves on NBC's "World of Dance" and the Grammy Award-nominated Tina Guo, who shredded it on the cello.
PHOTOS BY ALEX RODRIGUEZ, JON ENDOW, MELLY LEE, NOLWEN CIFUENTES, STEVEN LAM AND STHANLEE MIRADOR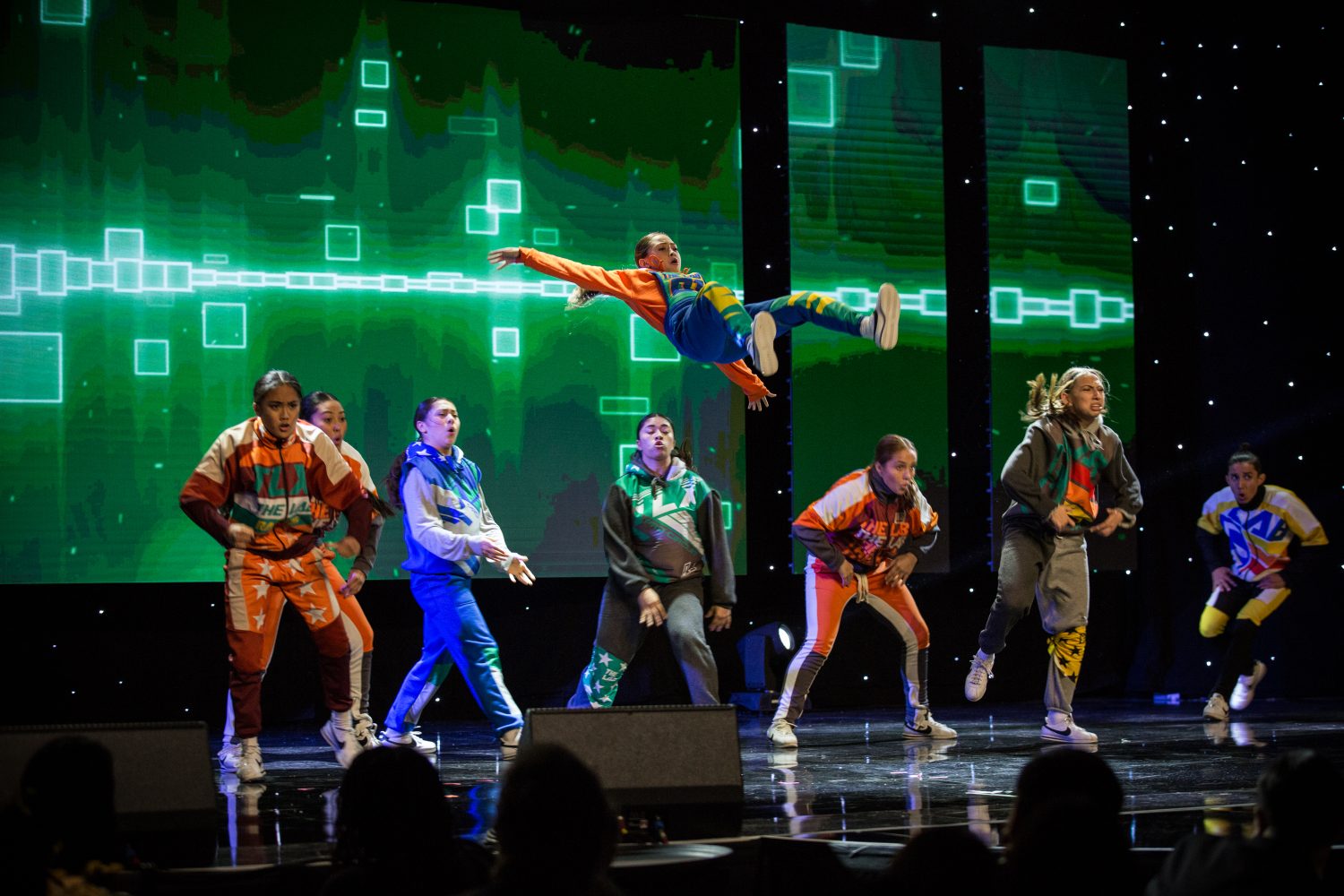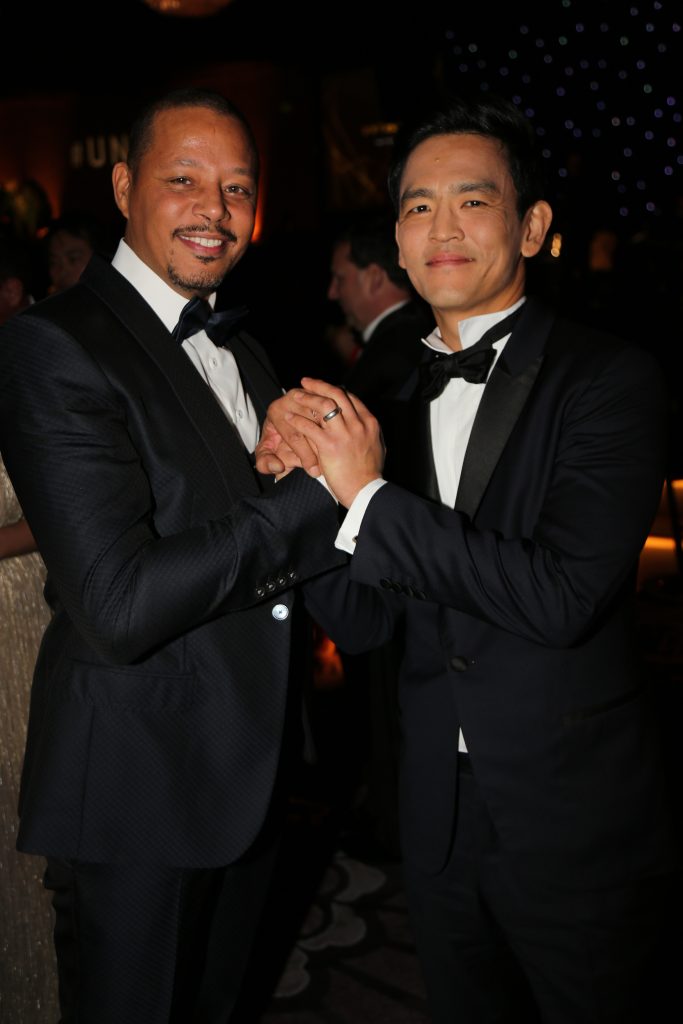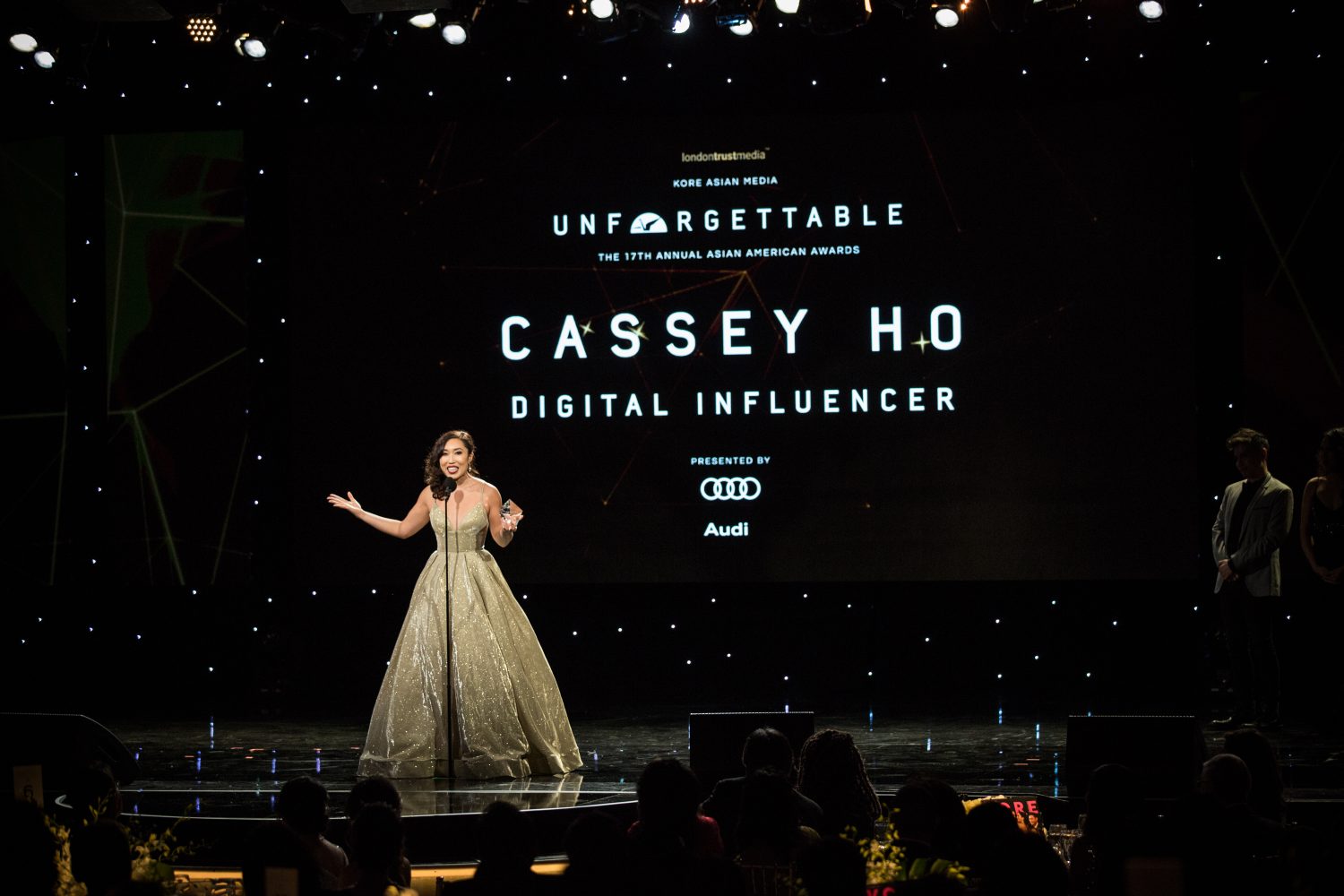 ---
2019
The 18th annual Unforgettable Gala had everything one could ever want in a party: joyful chaos, hearty laughs and attempted breakdancing. It was the first year every nominee for the awards was announced, rather than just the winners, which meant double the amount of recognition and celebration. In that familiar Beverly Hilton ballroom, stars like host Simu Liu and keynote speaker Daniel Dae Kim graced the stage, offering jokes and words of wisdom to the captivated audience.
Lulu Wang's "The Farewell" earned the Vanguard, Director and Actor in Film Awards, the latter going to Awkwafina for her heartfelt performance as Billi, a 20-something-year-old dealing with her family's decision not to tell her elderly grandmother about her stage 4 lung cancer. On a lighter note, Maya Erskine took home Breakout in TV for her hilarious hit Hulu series "Pen15," in which she and her real-life BFF Anna Konkle play 13-year-old versions of themselves (yes, it's just as funny as it sounds). As for performances, attendees were in for a treat with sets from "America's Got Talent" winner Kodi Lee, K-pop queen Amber Liu and power anthem connoisseur MILCK, who all brought the house down. Oh, and of course, we can't forget when Randall Park got onstage and gave breakdancing his all—not half bad! He almost got a whole rotation on his back spin!
PHOTOS BY JON ENDOW, KHANH FLESHMAN, MELLY LEE, NOLWEN CIFUENTES, STEVEN LAM AND STHANLEE MIRADOR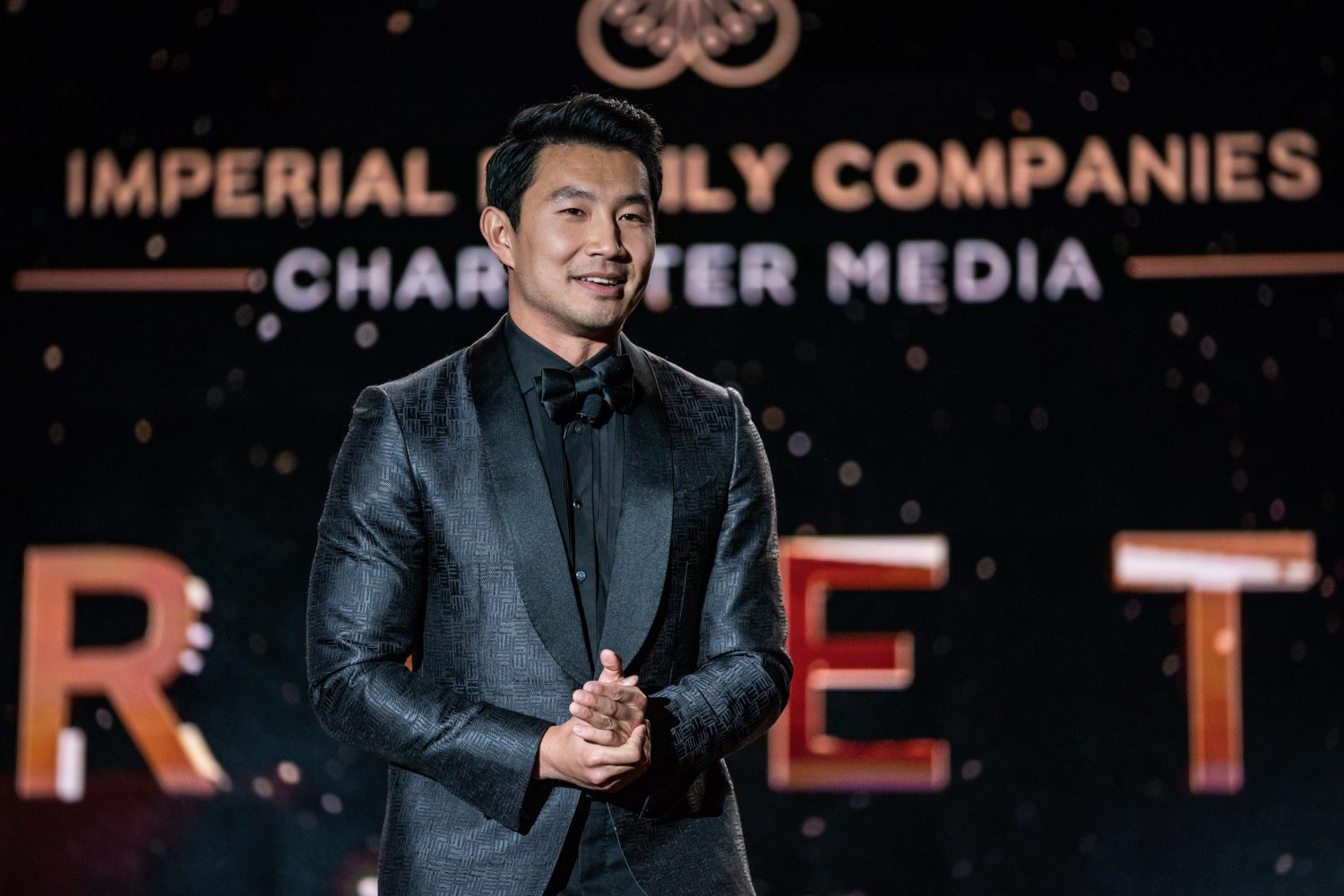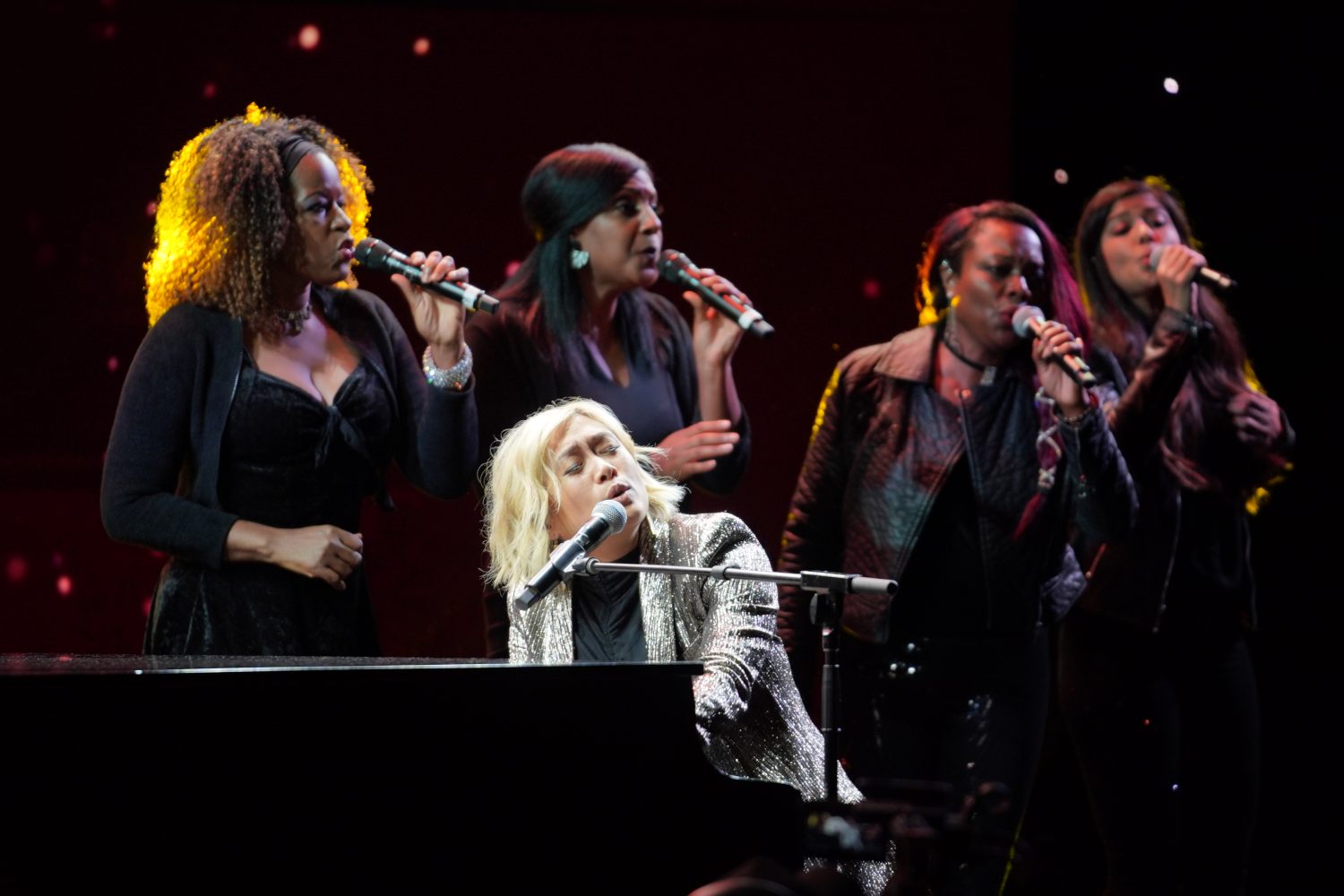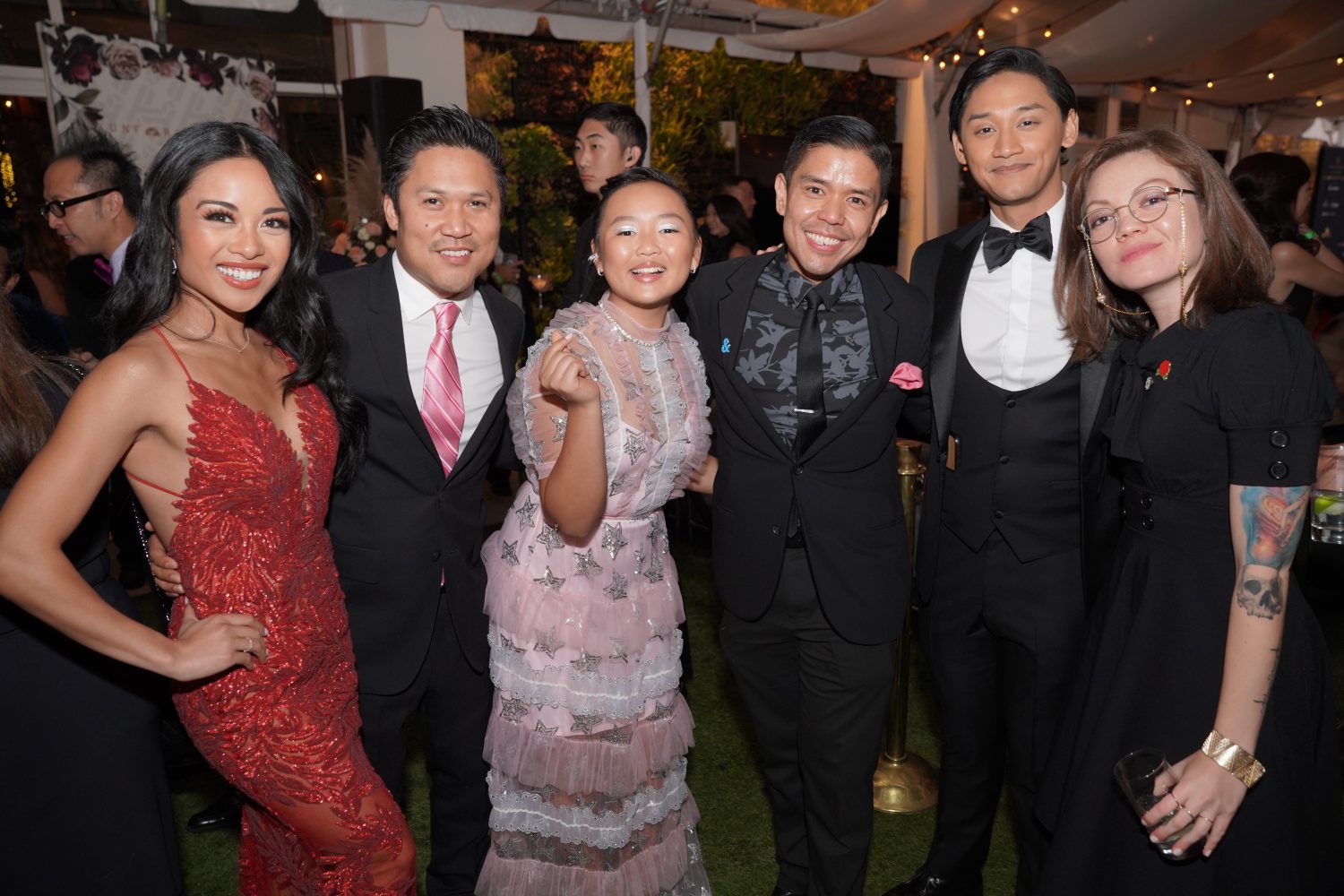 ---
2021
With COVID-19 putting the Unforgettable Gala on pause during 2020, you know we had to BRING IT for the first year back at the Beverly Hilton. Thankfully, some instant classics were released during the year. Most notably, Marvel's first Asian superhero made his debut in "Shang-Chi and the Legend of the Ten Rings," directed by Destin Daniel Cretton. To the surprise of no one, the film took home the Vanguard, Director and Breakout in Film Awards, with Shang-Chi himself, Simu Liu, returning to the UNFO stage as a winner rather than a host. For the zoomer generation out there, Maitreyi Ramakrishnan was recognized for her work in the hit Netflix series "Never Have I Ever," which earned her the Breakout in TV Award. Plus, chic R&B singer and rapper Audrey Nuna took the stage in a glittering, jeweled headdress to put on a momentous performance of her song "Top Again."
Legends Sandra Oh and John Cho gathered awards that night too—Oh was honored with Actor in TV for her starring role in "The Chair," and Cho's far-reaching work in the entertainment industry landed him the Lexus Legacy Award. Besides Nuna, singing troupe Korean Soul stunned with their cover of "All My Life," and 88rising-signed singer NIKI performed her songs "Split" and "Every Summertime," the latter fresh off the "Shang-Chi" soundtrack.
PHOTOS BY CHRISTIAN HAAHS, DANIEL BYUN, ISNÉ BOBO NUYENT, MELLY LEE, STEVEN LAM AND STHANLEE MIRADOR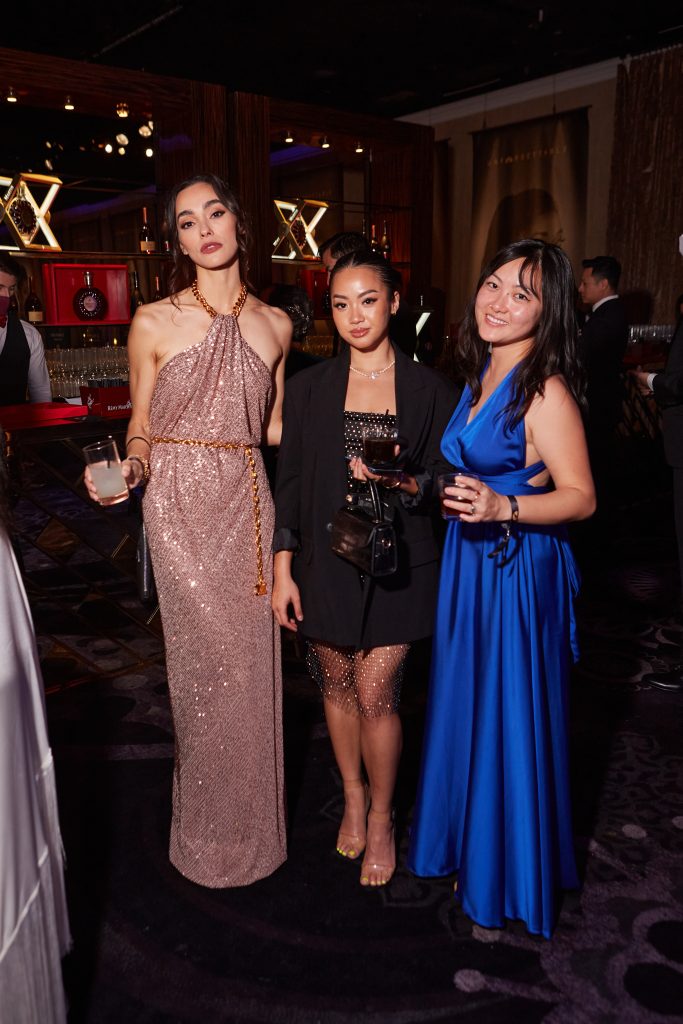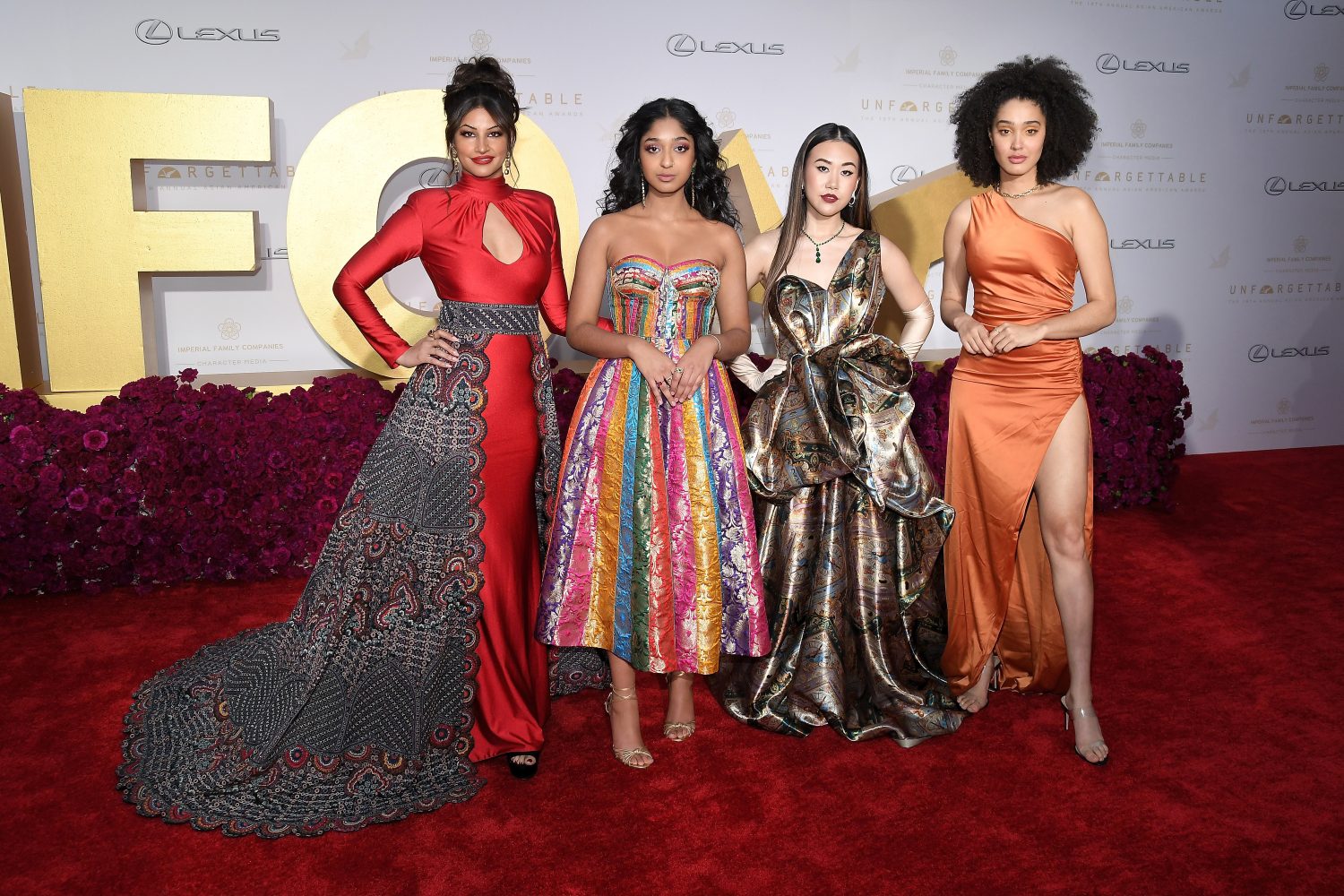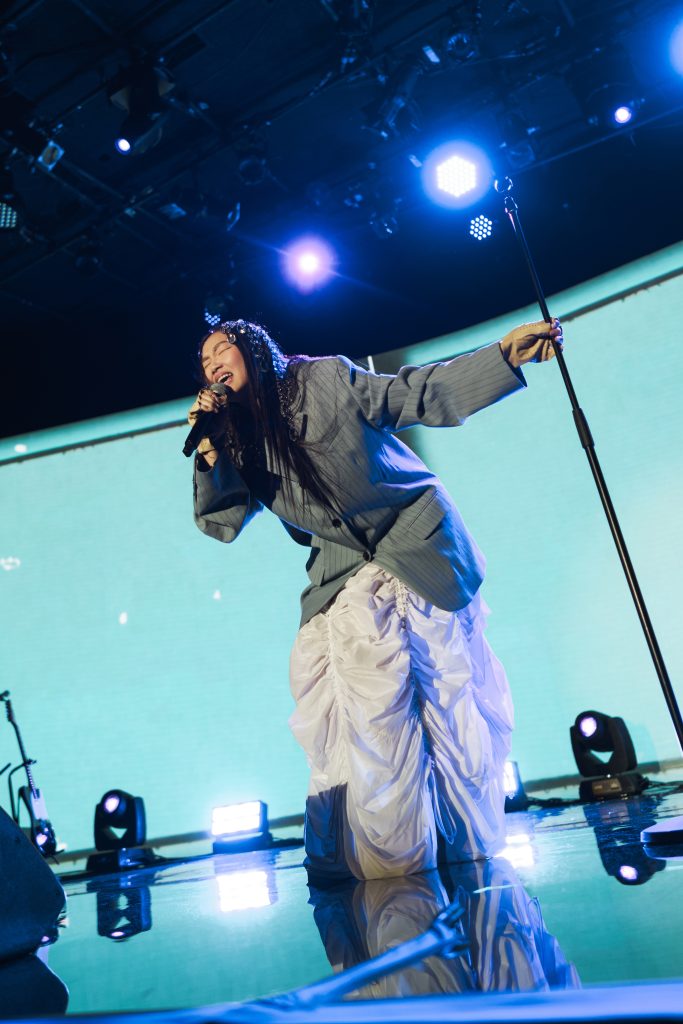 ---
This article appeared in Character Media's Annual 2022 Issue. Read our full issue here.