As gas flames waltz with heavy woks, dishes make thunderous cascades of sound as they're piled onto one another under running water. Onions and vegetables are chopped in a vigorous, staccato rhythm. A pan crackles as it touches the dish, a cheeseburger potsticker. Chef Shirley Chung, the creator of this delicacy, gently places it onto a flawless white plate.
"I'm on a mission to elevate Chinese American cuisine in America, so I want to say my favorite thing to cook is Chinese cuisine at this point," Chung says over the phone. The award-winning restaurateur behind Los Angeles' beloved Ms Chi Café, Chung is a former "Top Chef" competitor who has proven to the world that there's nowhere else for her to go but up. She first became a finalist on season 11 of "Top Chef," then made runner-up in season 14; now, she's set to curate the menu at the first-ever Bravo's "Top Chef" Food and Wine Festival, originally slated to run at Universal Studios, Hollywood from March 19 to 20.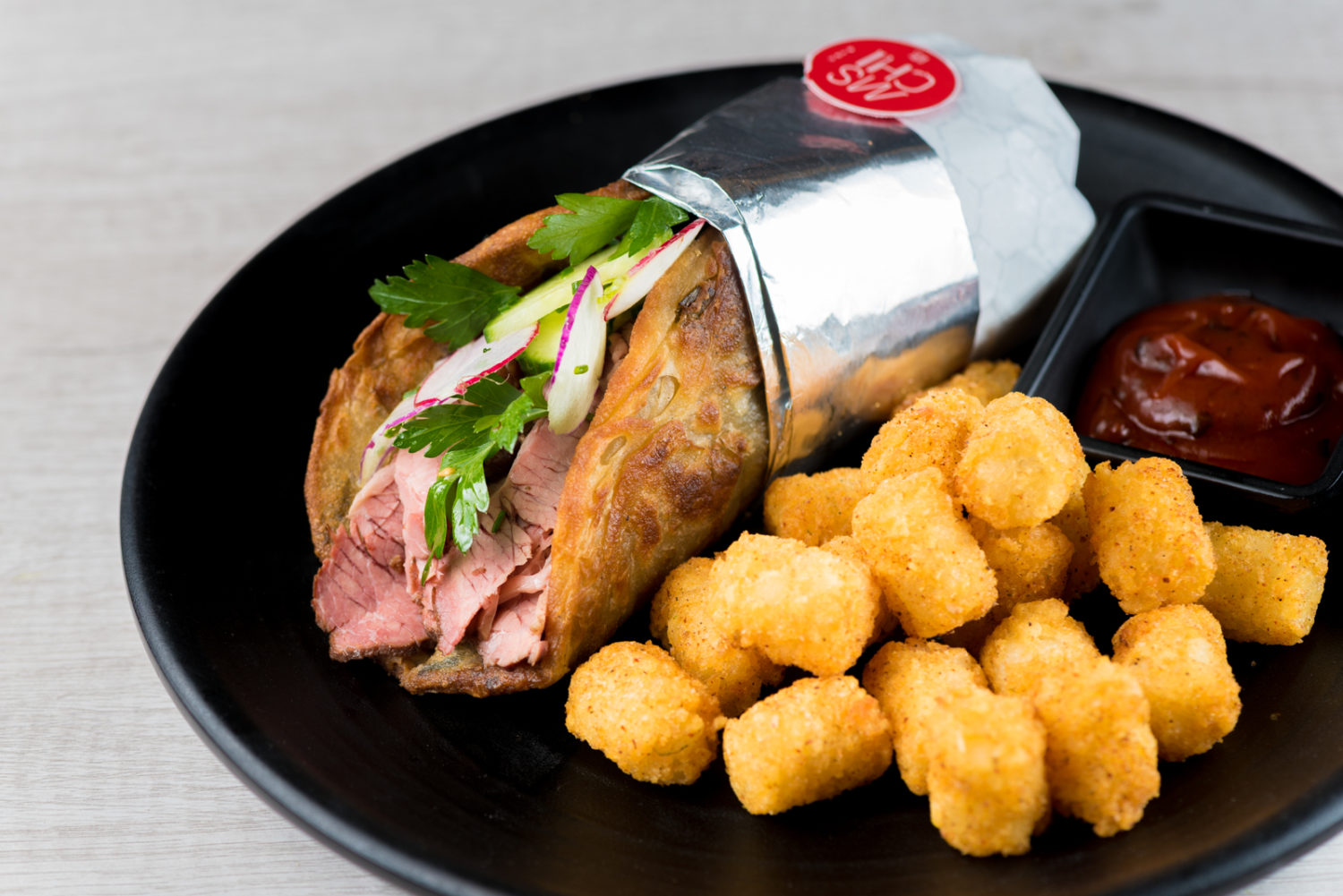 Chung's love for cooking stems from when her grandmother first introduced her to international cuisine when she was a little girl. Before she entered the workforce, Chung loved to make food at house parties for friends and identified as more of a home cook, but never expected she would one day attain success as a professional chef.
She worked in Silicon Valley for five years, but her dissatisfaction with her job made her realize that the tech world wasn't for her. With the support of her husband, Shirley was able to take the leap and pursue her passion for cooking. "Back then we were just dating, but he was the one that actually pushed me to do something meaningful for my life, because he was sick of me complaining that I was bored at my job," Chung says, laughing. She finally answered her long-awaited calling when she decided to one day tour the California Culinary Academy in San Francisco. "I just didn't hesitate and signed up for it," she says.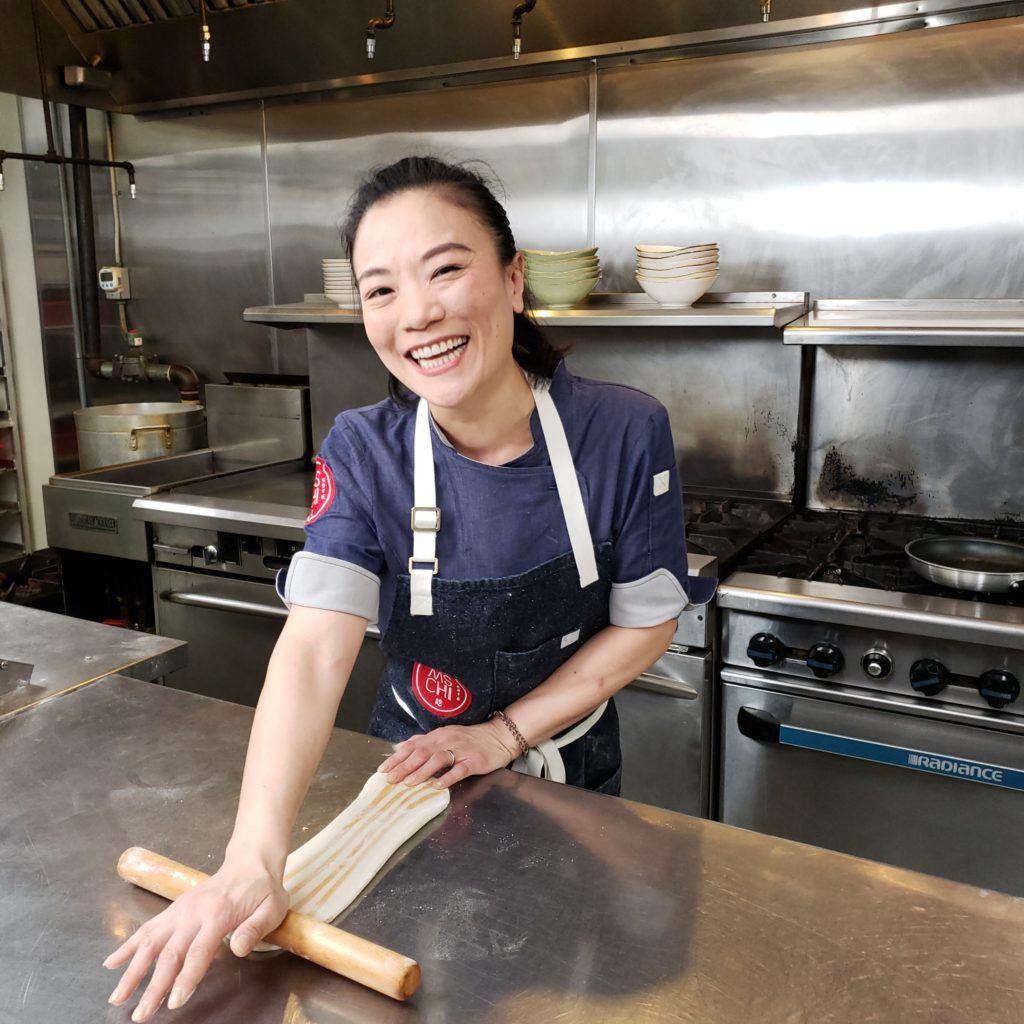 Chung's decision to leave her profitable tech career and pursue cooking did spark some concerns—particularly from her mom. "'Why did [you] leave an established white-collar job, and go for a blue-collar career?' That's the exact words she used," Chung says. The culinary world is notoriously rough, and the challenges to obtain financial success can be endless. But Chung refuses to let her drive toward Chinese American originality be extinguished by negativity. "I want to be authentic to myself, to California."
Chung's bonafide love for cooking and pursuit to promote Chinese American cuisine can be seen in her mouthwatering original creation, the cheeseburger potsticker. Chung had to create this dish during her time on "Top Chef," when she was pressed to create a breakfast-lunch mashup dish with only 10 minutes to think and gather her ingredients. "[Dumplings] are my ultimate comfort food, I love that for lunch, and the cheeseburger from In-N-Out is my favorite," Chung says. "I just married two of my favorite dishes to create this true California-style, Chinese American creation."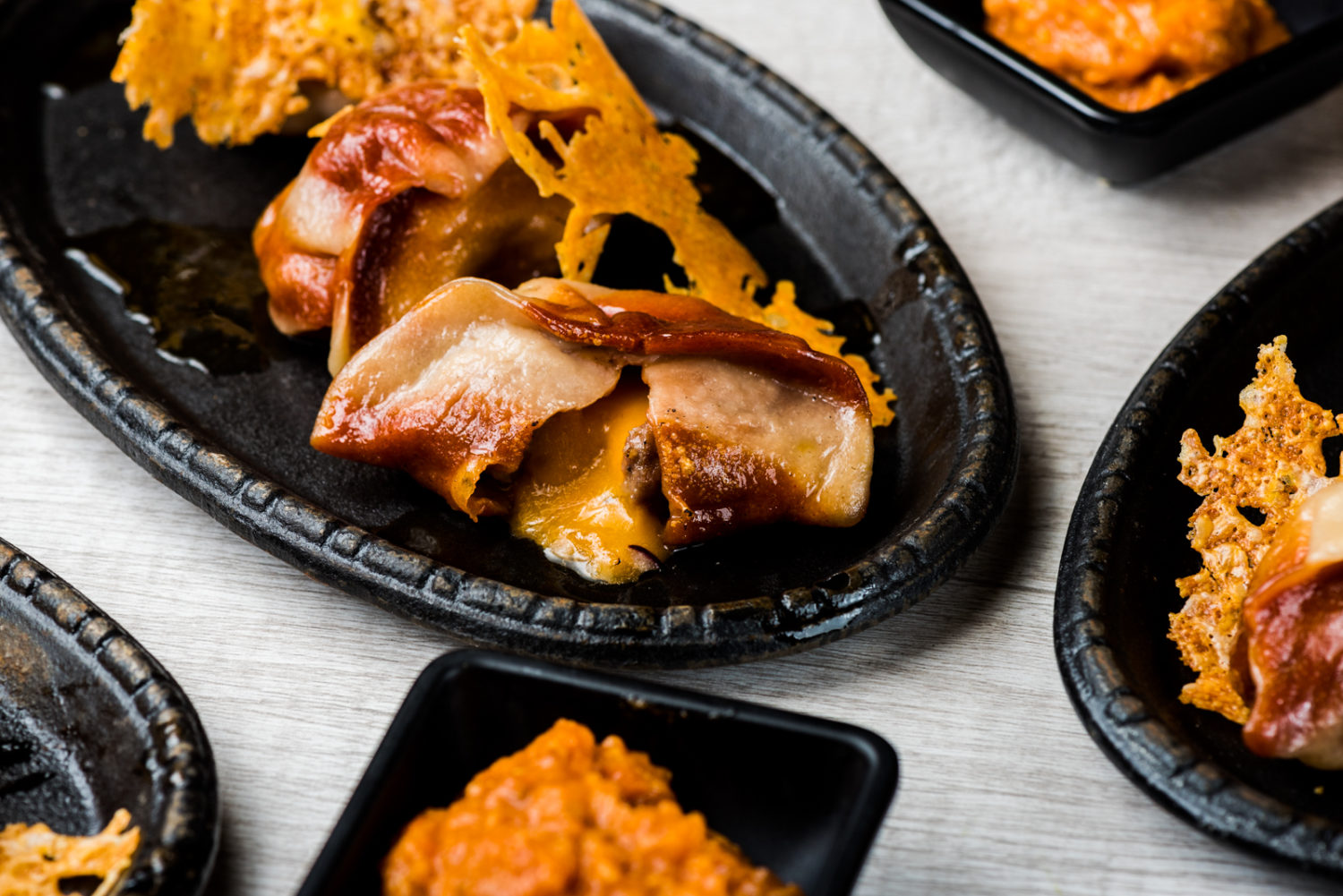 But behind that beautiful dish, and everything else Chung creates, is a lot of blood, sweat and tears. "If you look at my hands, there's burns, there's cuts everywhere," Chung says. "Everyone says, 'Wow, you're a celebrity chef now, you travel around to do fun things'—no, what you don't see is that we spend a lot of time cooking." In addition to the physical demands of being a chef, Chung's resiliency shows no bounds. She's fearless both when she works in the kitchen and commands it. "[I don't] take bullsh*t when people are telling me that I'm being bossy or b*tchy, because bossy and b*tchy are only applied to females," she says.
There aren't many female chefs, and there aren't many Asian American female chefs. But most importantly, there aren't any Asian American or Chinese American chefs that proudly and loudly say they cook Chinese food—at least, according to Chung. Her quest to spark these conversations in Chinese American cooking is what makes her a star among stars. "That's the reason why I'm making it," Chung says. "I'm actually doing what I love."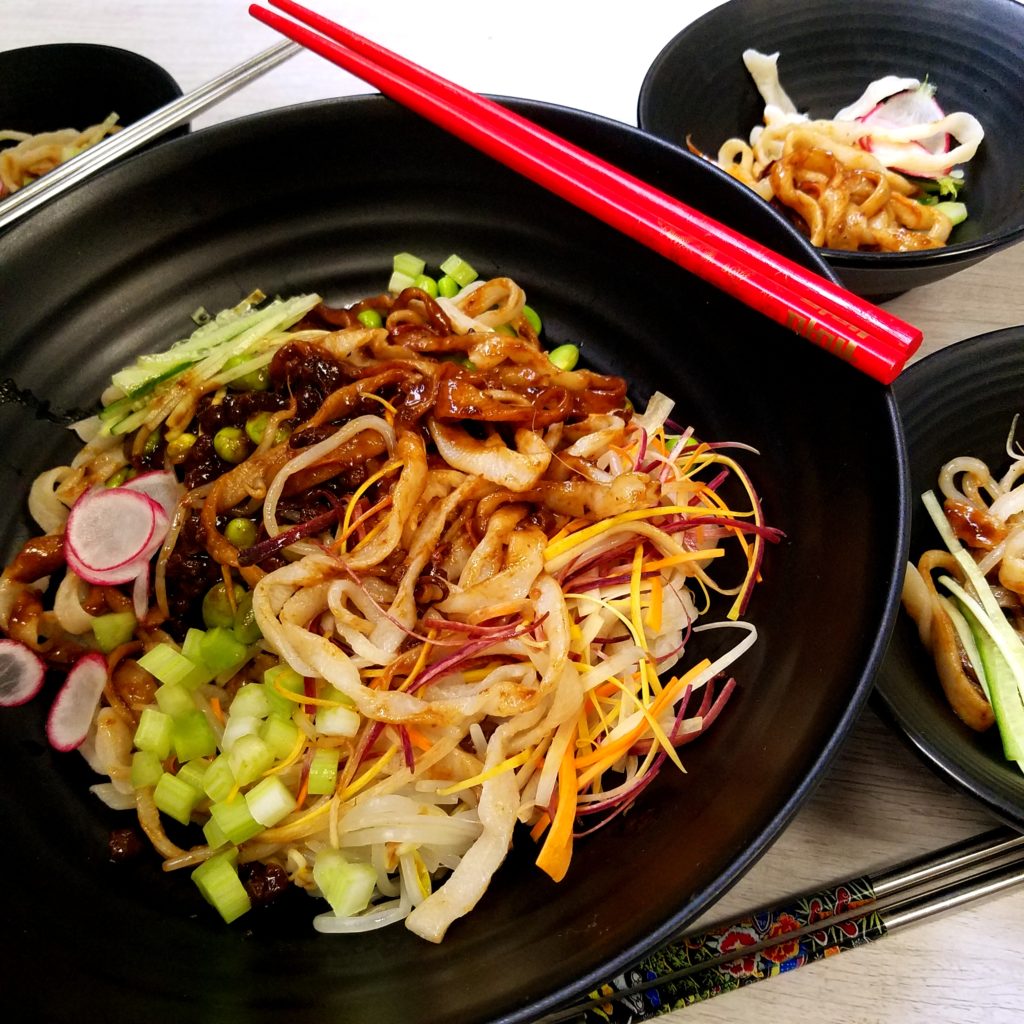 ---
March 24, 2020: Due to the Safer at Home order currently in place in Los Angeles, Ms Chi Café has temporarily closed its doors until April 17, and Bravo's "Top Chef" Food and Wine Festival has been postponed until further notice. You can still order Ms Chi's signature dumplings through Goldbelly.