Comedian Vir Das' voice is crystal clear over a Zoom call as he dishes on how he's faring in quarantine—about the same as everyone else, in case you're wondering. "I stopped showering, like, five days ago," he jokes. He's halfway across the world in India as the COVID-19 pandemic takes a turn for the worse, but Das is still making us laugh as he looks on the bright side.
While he's already a well-established entertainer in India, Das is a relative newcomer to the American comedy scene, but on the rise after his first Netflix comedy special, "Abroad Understanding," dropped in 2017. It marked him as the first Indian comedian to land a special on the platform, as well as one of the few to land a coveted multi-special deal, joining comedy darlings such as Dave Chappelle, Bill Burr and John Mulaney. But even three specials in, Das is very conscious of how fortunate he is to have these opportunities. "I was made aware by the people around me that not many people get three specials," he says. "If any of the other people that I know had three specials were in a room with me, I'd lose my mind because I'm their biggest fan in the world. I'd fanboy my ass off."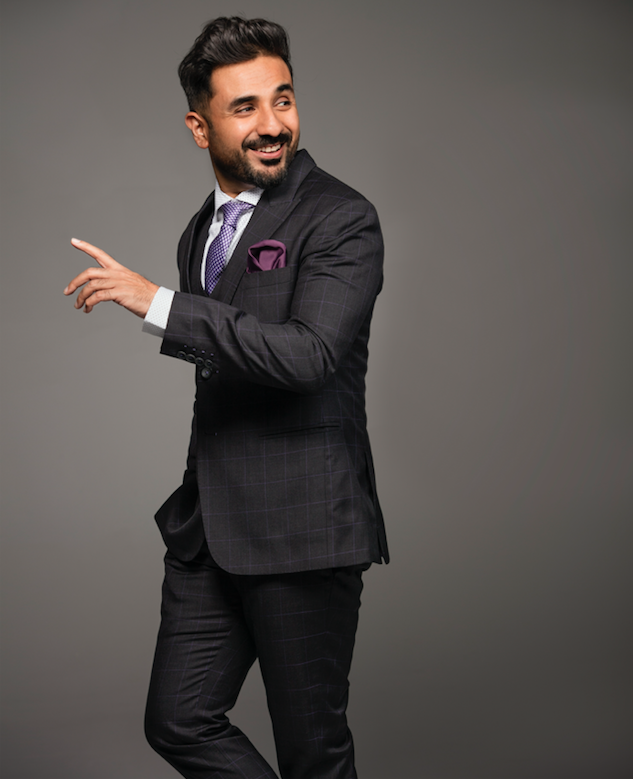 Das was born in India, but spent his early years in Nigeria before moving to Delhi. He eventually found himself studying dramatic acting at Knox College in Illinois, with every intention of becoming a professional actor, but he shifted gears to pursue stand-up comedy instead, returning to India to start his career. From there, he has toured all around the country, hosted a variety of television shows and even starred in several Bollywood films.
It's easy to tell from his background alone that Das is cut from a different cloth than familiar South Asian stand-ups like Hasan Minhaj, Aziz Ansari and Russell Peters. While those comics provide the second-generation Indian American perspective, Das brings something new to the table. His material is unapologetically rooted in Indian culture and pop references, from miming the story of the Ramayana on stage, to explaining why Parle-G is the best biscuit in the world. "There's nobody out there who's bringing a perspective from a billion people out to [America]," Das says. "It does mean I need to explain some stuff, but I'm happy to do it. As long as the emotional core underneath it is something we can relate to, I feel like we'll be OK."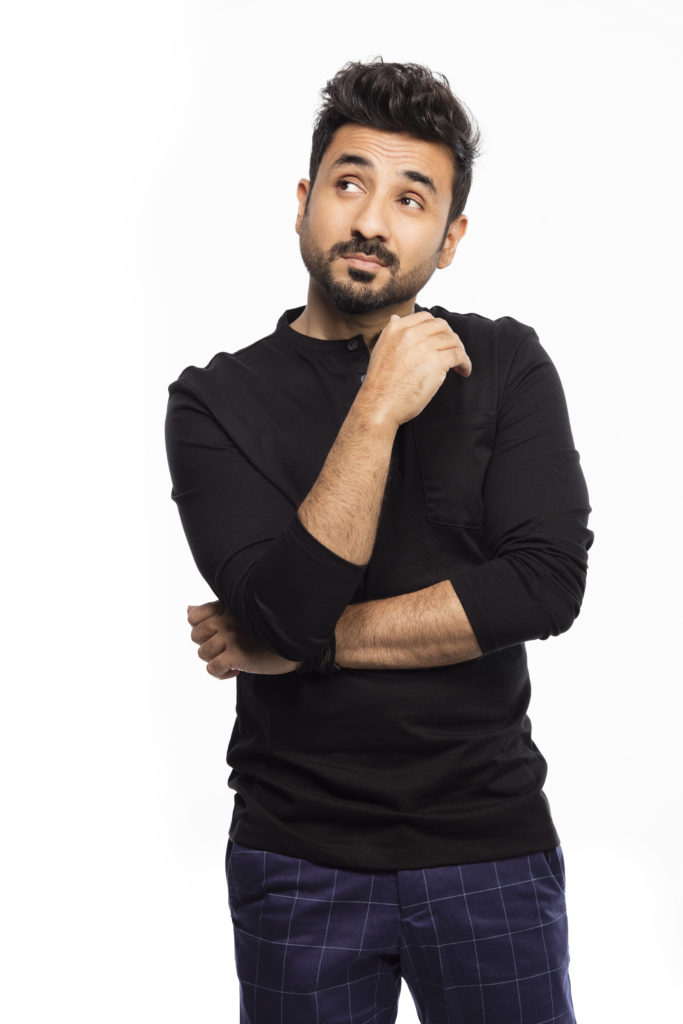 Das' ability to put something unfamiliar into perspective stems from his own diverse background. After all, not everybody has lived on three different continents by the time they reach university. "It gives you a sort of perpetual outsider's perspective … you never take anything for granted," he says. "There's no sense of entitlement as far as culture goes, so there are no expectations. And that gives you an ability to pick up the minutia of that culture because you're an outsider." He goes on to reference a bit in his first special, where he describes seeing a whole aisle of cereal for the first time. "I've never seen that anywhere else in the world—so why do you complain about a president? You have a whole aisle full of cereal. Life's pretty good."
In addition to performing stand-up, Das has also ventured into acting on American television. He's appeared in a recurring role on ABC's "Whiskey Cavalier," and he's even guest-starred as D.C. on the last season of "Fresh Off the Boat," the latter of which he might just reprise in a potential spin-off of the beloved sitcom. When asked about his future plans working in America, he says, "Well, the future plan is to be able to get groceries, you know? There are definitely things in development, but right now, I'd like to be able to take a flight to America."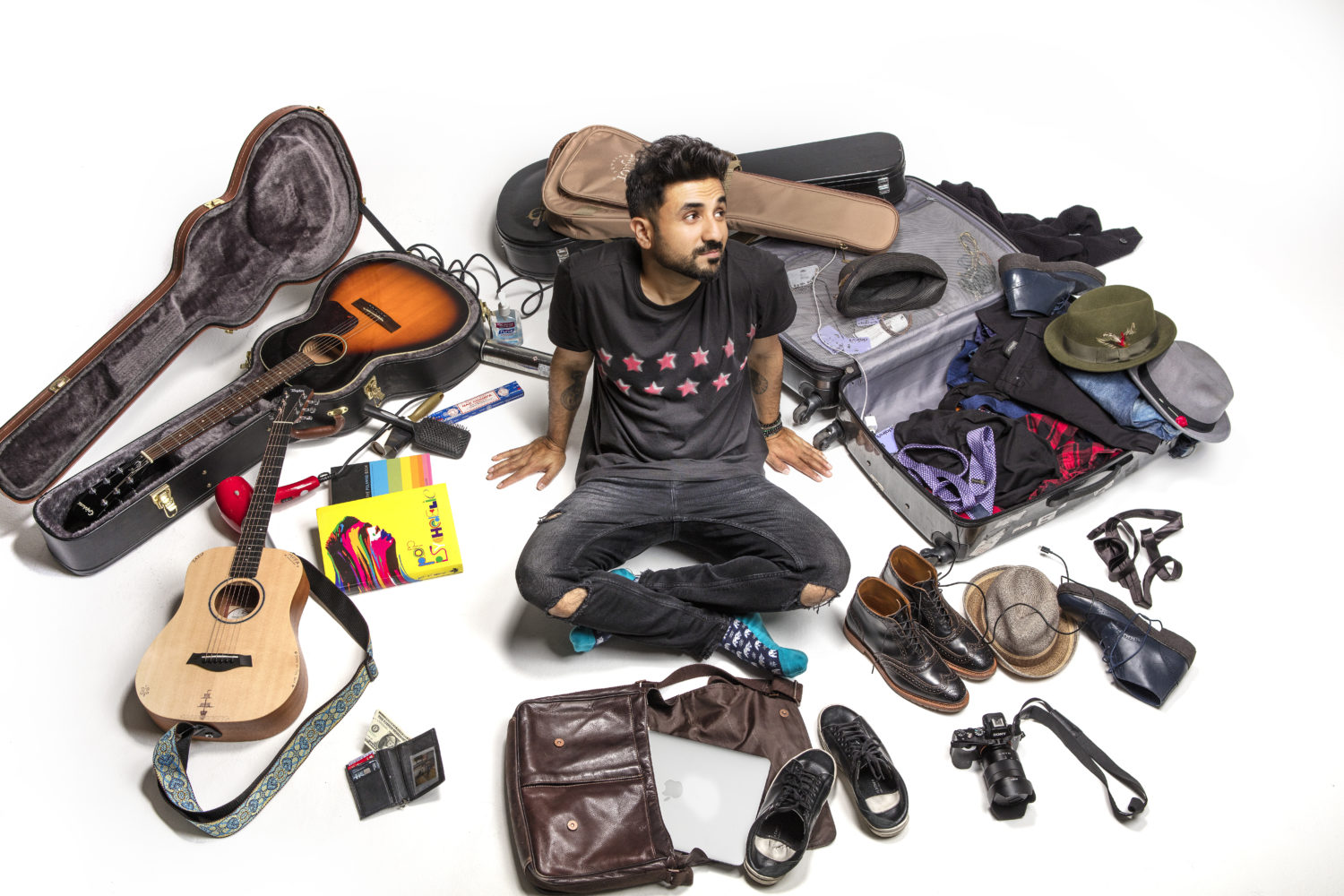 Das was set to headline the Regent Theater, as well as host the India All Star Show at the Netflix Is A Joke Fest last April, before quarantine orders postponed the L.A.-based festival as a whole. But even sequestered at home, Das is still working. His newest project, "Bright Side With Vir Das," airs on his YouTube channel and IGTV and highlights the positive aspects of otherwise heavy subjects. Filmed from the comfort of his bedroom, it's his own spin on the popular news comedy show format, following that of "The Daily Show" and "Last Week Tonight." "Comedy can sometimes be the voice of doom, and a lot of these shows were going, 'Oh, we're screwed, we're screwed, we're screwed!'" he says, explaining how his show differs from the rest. "If we're going to be optimistic … we have to be optimistic about the toughest things in our lives."
While the show mainly focuses on recent events related to the novel coronavirus, Das had actually been working on the project for a while. "I was always looking for a show that I could do about the world … and that would be easy to shoot when I was touring," he says. He had already filmed four episodes, tackling theMeToo movement, Donald Trump, Nazism and Valdimir Putin, before stay-at-home orders went into effect. According to Das, these early episodes are slated to be released once the lockdowns are lifted.
But "Bright Side With Vir Das" isn't the only project he's working on during this time. In mid-April, he released "Hasmukh," a new Hindi-language, dark comedy Netflix series, and has performed a number of stand-up gigs over Zoom. Titled "Vir Das at Home," all proceeds from the shows help raise money for COVID-19 relief.
Despite the entertainment industry taking a pause in light of current circumstances, Das continues to offer up content from the safety of his home to a worldwide audience. After all, laughter, like quarantine showers, is in short supply these days.
---
This article appeared in "Character Media"'s July/August 2020 issue. Check out our current e-magazine here.