Dream-pop crooner Luna Li is "Alone But Not Lonely" in her upcoming short film, "Shapeshifter."
Premiering as a part of Amazon Music's collaboration with 88rising for Asian Pacific American Heritage Month, "Shapeshifter" marks the follow-up installment of their last Clio-awarded and Webby-nominated short film, "Message in the Music." The 2021 short centered on the stories of API artists like Audrey Nuna, Deb Never, Joyce Wrice and Maliibu Miitch as they redefined their culture and dismantled stereotypes. Meanwhile, "Shapeshifter" is a documentary-style narrative that follows Li as she explores her heritage and artistry while visiting a historic Korean hanbok atelier in Los Angeles' Koreatown.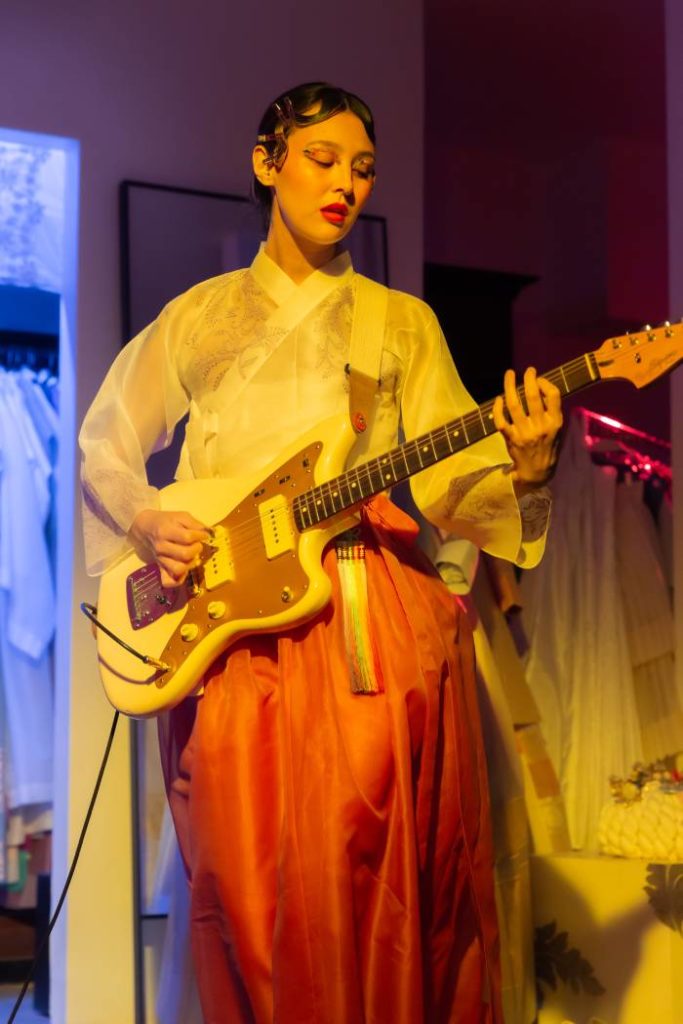 "Shapeshifter" gave Li the opportunity to not only design her own custom hanbok, but to also examine her own thoughts and experiences with her racial identity. But before this short film, Li was no stranger to exploring her heritage. Her debut album, "Duality," was named in part due to her Korean and Canadian roots and Li has publicly shared her hopes to provide representation for young Asian girls. "Creating this editorial film was a really meaningful experience. It was unique to have my Korean heritage be centered in a piece of art and to celebrate that side of myself in such a creative way," Li said in a press statement on "Shapeshifter." "I absolutely loved wearing the hanbok. It was my first time wearing one since I was a little kid, and it made me feel so connected to Korean culture to think of all the women who came before me who wore the hanbok for hundreds and hundreds of years."
Li is just one of the many artists highlighted by Amazon Music for APAHM. The company is currently gearing up for its IDENTITY 2022 Livestream, set to premiere on Amazon Music's Twitch channel on May 28 at 5 p.m. PT. The lineup includes Li, Guapdad 4000, MIYAVI, Liza Soberano, Rhea Raj and B.I, hosted by Dumbfoundead and Sherry Cola with special appearances from Wong Fu Productions, Élodie Yung, Soji Arai and Greg Louganis. The live stream is only one of the events that Amazon Music has in store for the month of May, as mxmtoon, thuy and Guapdad 4000 are all set to release original content on the app. Other events include the second installment of the "Group Thread: IYKYK" Twitch series, curated Asian American playlists and exclusive merch from the Asian American Girl Club.
"It was a beautiful experience to collaborate with Luna Li on 'Shapeshifter' and hear about her journey in embracing her Korean culture," Amazon Music's Senior Content Producer Jane Shin said in a press statement. "To create space for artists like Luna Li who are coming to explore their identities more is important. Our mission was to intentionally center the narrative on AAPI women artists and creatives in our APAHM editorial content program this year as we had done last year with 'Message in the Music.'"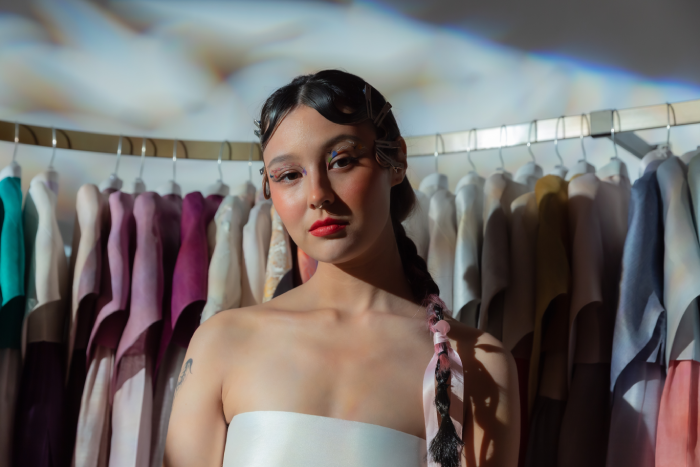 Li's fans can anticipate an intimate exploration of the artist's process behind her debut album, "Duality." She also just released her Amazon Original single, an exclusive cover of Rex Orange County's "Loving Is Easy." Watch "Shapeshifter" below and on Amazon.