Time is ticking, but your shopping cart is still empty. Christmas is only days away, and there are at least five different people on your list you haven't found a gift for. Holiday shopping can seem like a daunting task, especially when there are endless online options to choose from.
Worry not! Here are 15 gift ideas from AAPI-owned businesses that will cover all the bases for your last-minute shopping spree.
1.BONBONWHIMS | Tinker Bell Rings ($45)
There's no better way to impress your Gen Z cousin or TikTok-obsessed friend than the Tinker Bell Rings at BONBONWHIMS. This highly customizable ring allows buyers to pick from an array of Y2K-inspired charms and more subdued, classic designs, with plenty of options available to fit multiple styles. The brand has been worn by an array of AAPI public figures, from pop star Olivia Rodrigo to New York Times Bestselling author Chloe Gong.
2. Material | The Table Knives ($90)
No kitchen is complete without a good set of knives, and AAPI-owned kitchenware purveyor Material has got you covered. This all-purpose set provides buyers with four knives that make the perfect additions to anyone's dining set, and the various colors in the collection easily match a variety of home decor. By shopping at Material you're also helping support multiple charities, as the company has donated over $100,000 thus far to charities Korean American Community Foundation, Drive Change and Heart of Dinner.
3. Laos Supply | Hanuman Snake Hoodie ($50)
Owner Salong Namsa of Laos Supply prides his company on representing the Laotian culture of his homeland. Laos Supply offers the usual streetwear staples like hoodies, fanny packs and activewear, but designs also incorporate Laotian cultural touchstones. This Hanuman Snake Hoodie, with imagery based on the character Hanuman from Laos' national epic story "Phra Lak Phra Ram," is a perfect gift for any streetwear enthusiast looking for a unique addition to their style.
4. Pink Moon | Over the Moon Duo ($80)
From scented soaps to crystals, Pink Moon is your top choice for self-care. Their Over the Moon bundle supplies buyers with their highly rated gua sha tool as well as the Over the Moon Gua Sha Facial Oil, which offers a great way to combat puffiness and stimulate relaxation. No worries for first-time users, Pink Moon includes a detailed step-by-step process on their website and directions with the packaging.
5. Omsom | Heat Lover's Set ($50)
It can be tough to figure out where to start in the crowded meal-kit industry, but Om Som, an AAPI-founded and -focused company, is here to help. The Heat Lover's set comes with spice packets for an array of dishes from all around Asia, like Thai larb, Korean spicy bulgogi and Chinese mala salad. Om Som also works with multiple AAPI chefs, from Pepper Teigen to Deuki Hong, giving buyers a chance to try restaurant-level quality food from the comfort of home.
6. Aloha Beach Club | ABC Polo Cap White ($34)
We might be gearing up for winter, but many are already missing the warmer months of summer. Until those sweet beach days kick in again, check out the Aloha Beach Club, which has the perfect gifts for those who are bummed they can't hit the waves just yet. The ABC Polo Cap is essential to any beachgoer's closet and reminds us that summer isn't too far away.
7. SONIA HOU Jewelry | Trill 2-Way 18K Gold Vermeil Earrings Jackets ($49.99)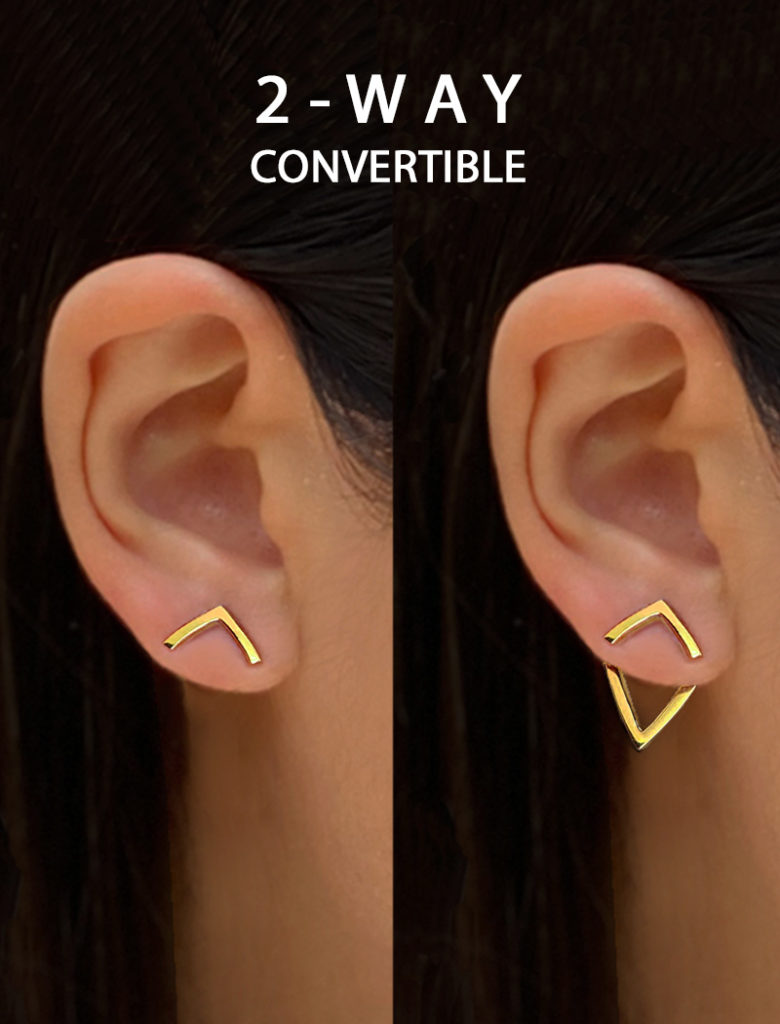 Shelling out hundreds of dollars for fine jewelry may not be in everyone's budget, so SONIA HOU Jewelry is here to bridge the gap. These 18k gold earrings are a great gift for those wanting a classy, yet affordable option that can be worn at the office or out on a date night. U.S figure skaters Mirai Nagasu and Karen Chen famously donned this design during the 2018 Winter Olympics. 
8. Wing On Wo & Co. | Embroidered Folk Plush Animals ($25)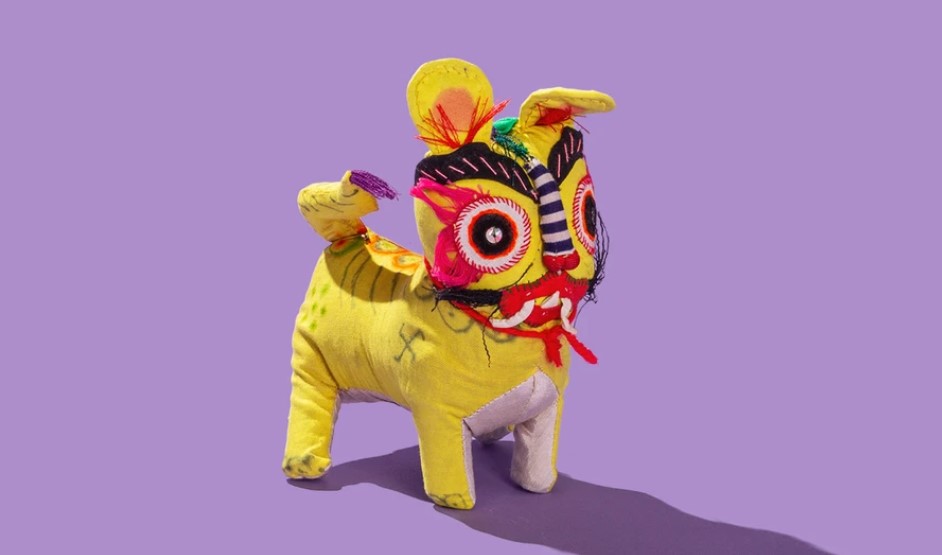 Wing On Wo & Co. is known for its beautiful ceramics and long family history. But for those who don't trust themselves around fragile flower pots and vintage vases, yet still want to appreciate the beautiful pieces featured on the website, try the company's Embroidered Folk Plush Animals. These soft plushies of different animals like lions, tigers, cats and even donkeys spice up the homes of anyone who wants to support one of the oldest stores in Manhattan's Chinatown.
9. Jason Markk | Jason Markk Care Kit ($38)
Shoe-lovers everywhere know the pain of scuffing their favorite pair of sneakers. Why not save them the heartache by buying a Jason Markk Care Kit? The kit has everything needed to ensure footwear stays as clean as the day it left the store. The Jason Markk website adds that this is perfect for cleaning up designer bags as well.
10. Tower 28 | ShineOn Milky Lip Jelly ($14)
Tower 28 delivers an array of skincare and makeup options for those who find their skin easily irritated by different beauty products, but their ShineOn Milky Lip Jelly has gained the most traction thanks to TikToker Haley Pham's recommendation. The formula has none of the sticky mess of other glosses, yet still gives the user's lips a pronounced pout.
11. BAGGU | Standard Baggu Set of 3 ($36)
BAGGU is the one-stop shop for those looking for an environmentally conscious gift for the holidays this year. Their website has everything you need, from face masks to wallets, all made from recycled material and a process that guarantees minimal waste. The Standard Baggu Set of 3 comes in multiple patterns and colors, making for plenty of bag options when shopping, bringing lunch to work and much more.
12. Paper Project | Crew Socks Gift Set – Cozy Comfort ($68)
Okay, socks might not be the most exciting gift for some, but Paper Project's socks are on a whole different level. The Crew Socks Gift Set is made of paper yarn, an antibacterial, traditional Japanese material that helps eliminate odors and dries quickly. Paper Project also plants a tree for every purchase from their website, furthering the company's environmentally friendly mission.
13. Chunks | Classic Lines Slides Pack ($20)
The Classic Lines Slides Pack is a great hair accessory for those who want a bit of the '90s and early 2000s in their style. Chunks not only has an endless amount of barrettes, hair claws, headbands and even glasses, but the company's bright accessory lines also add life to any outfit, with colors that will have wearers reminiscing over the days of "Rugrats" and the formerly vibrant interiors of fast-food chains like McDonald's and Taco Bell.
14. Alaya Tea | The Alaya Discovery Box ($54)
Nothing beats cozying up with a hot beverage during the holidays, so look no further for those chilly months ahead. Alaya Tea provides an organic and sustainable method for their tea by using loose-leaf tea instead of tea bags, eliminating the need for plastic and disposable products while giving consumers a higher quality of drink.
15. Haerfest | Mindful Rise Candle ($45)
For those who want a simple yet striking gift, Haerfest is the place to go. The Mindful Rise Candle features a clean logo and a meaningful message, as the creators of the brand aim to use this line to bring attention to the mental health issues the AAPI community faces. The Mindful collection includes hats, crewnecks and t-shirts, and all proceeds of the first run were donated to The Asian Mental Health Collective.