Nico Hiraga lounges against black velvet curtains, surrounded by streamers and balloons. Playing with a noisemaker, he cracks jokes and pops open a champagne bottle while the camera flashes, gold confetti raining down.
The fun might be staged for the photoshoot, but Hiraga looks as comfortable here as he would at any real house party, a fact that has as much to do with him being a regular 23-year-old as it does with him being one of Hollywood's fastest-rising stars. Despite his burgeoning reputation as an on-screen heartthrob (a term Hiraga admits he's still uncomfortable with), he's down-to-earth, the kind of guy who eschews his own hotel connections in favor of crashing on friends' couches wherever he goes. He brings natural charisma and charm to his roles, most notably as Tanner in "Booksmart" and Seth in Amy Poehler's "Moxie." And even while sharing the screen with stars like Olivia Rodrigo, Hiraga is staying true to his laid-back personality.
Sprawled in a chair, champagne flute in hand, he shares the unusual tale of how he became one of the most beloved scene-stealers in show biz. By age 19, Hiraga had made a name for himself in a different competitive arena—skateboarding. But as he started to pick up steam with sponsors, Hiraga's hopes to go pro were derailed by a serious ankle injury. "I'd been skating since I was 10 or 11 years old. It's all I'd known," he says. "I was like, 'What do I do if I can't skate?'"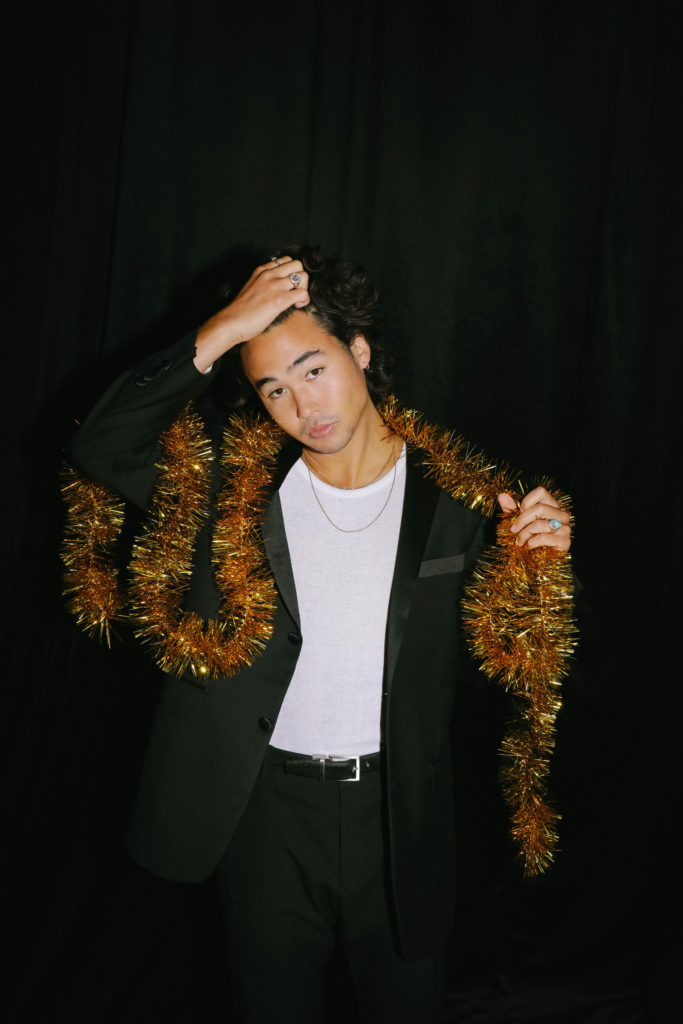 He recalled family members encouraging him to act in his childhood, so he hit up a relative in the know and quickly landed a manager. With some previous modeling experience on his résumé, it didn't take Hiraga long to find traction. "[My ankle] started to rehabilitate itself," he continues. "But in that time, I booked 'Booksmart' and [the 2018 indie feature] 'Skate Kitchen' and did some short films on the side, and I started getting a little feel for it. And I liked where it was going."
That doesn't mean he bid farewell to skating, though. Hiraga's many, unidentified bumps and bruises ("I don't even remember how I got that one," he laughs, pointing to a scrape on his elbow) attest to his continued love for the sport. He still shreds whenever he can, although his acting career has made that a bit difficult. "You can't get injured before you go film, or else you f*ck up the production," he says. "That means I can't skate and throw my carcass down stuff. I would love to become pro; however long that takes, that's okay."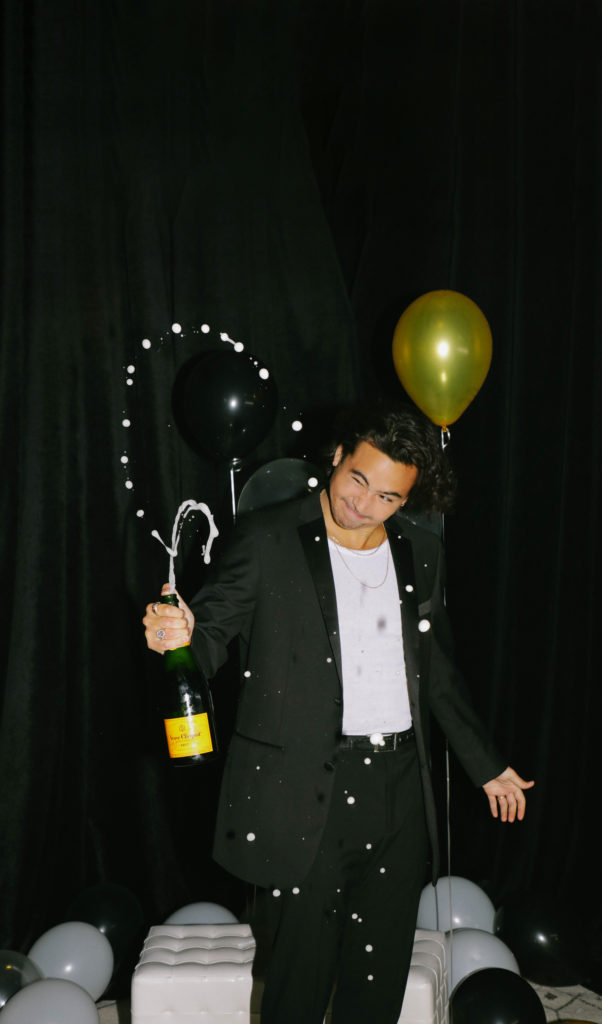 In the meantime, his talents on the board lend themselves to many of his acting roles. Hiraga often portrays characters who feel like different variations of the actor himself, although he's quick to clarify that he'd never be as clique-y as "Booksmart"'s Tanner. "But the fact that Tanner was a wild card, riding down the hallway with a fire extinguisher? I've done that—minus the fire extinguisher," Hiraga says. He explains that he's drawn to the young adult genre because he sees a lot of himself in these characters. "It felt like the most relatable role to me, a mischievous kid or a goofy best friend. And the first ones starting off were skateboarders, so I hit it out of the ballpark. As I get more and more into acting, I've developed a strong love for it."
While he's grateful for the opportunities he's had, Hiraga's eager to prove that he can be much more than a teenage ne'er-do-well. For his upcoming appearance in the Jordan Fisher-starring pic "Hello, Goodbye and Everything in Between," he even voted to nix the skateboard his character was supposed to carry. "I want to go more into the serious roles, or not necessarily serious, but not high school, funny roles," he says. "We had 'Booksmart;' it was beautiful and I'm so stoked on it, but we knocked it out already. I'm happy with keeping [my career] going forward."
Poised on the edge of Hollywood stardom, Hiraga is ruling nothing—not even stripping, he jokes—out of his future. But one thing's certain: between upcoming projects like "Hello, Goodbye and Everything in Between" and the Amazon Prime Video series "The Power," Hiraga's fans have plenty to look forward to. "A lot of the public already think they know who Nico Hiraga is," he says. "Some people think [I'm] a stoner skateboarder. Some people think I'm a random Japanese dude from the Bay, which I totally am, but I also have other things that I'm doing. I'm stoked to be able to further my career in a way where I can show myself in my own light. So, yeah—there's a lot more."
---
This article appeared in Character Media's Annual 2021 Issue. Read our full e-magazine here.