Chances are, we can all fondly recall our younger days of arts-and-crafts with pom-poms, gluesticks and construction paper. But did you ever think your papier-mâché swan or macaroni necklace could win five thousand dollars?
"Craftopia," debuting on the newly launched HBO Max streaming platform today, May 27, is taking crafting to the next level. Hosted and executive produced by YouTube star Lauren Riihimaki, aka LaurDIY, episodes feature young artists who compete against one another in challenges to wow judges and win the Craftrophia and a cash prize. Some might imagine "Craftopia" in the vein of series like "Project Runway: Junior" and "Masterchef Junior," but while the reality-show premise might look similar, this project isn't a spin-off of an existing adult competition. The series can be enjoyed by all ages, and offers a fountain of inspiration for parents and kids still stuck indoors as shelter-in-place orders stretch on.
You can watch the trailer here, and make sure to catch up with Riihimaki in the exclusive Q&A below.
Character: How did you first hear about "Craftopia?" What made you decide to get involved as host and executive producer?
HBO Max and the production team behind "Craftopia," B17, approached me with the ask that I would host the show and help add my personal touches on the production side. I had the opportunity to join the team at an incredible time and work with B17 to create the challenges, pick "Craftestants" and give set feedback. Overall, it was the most amazing experience and we have our fingers crossed for a season two.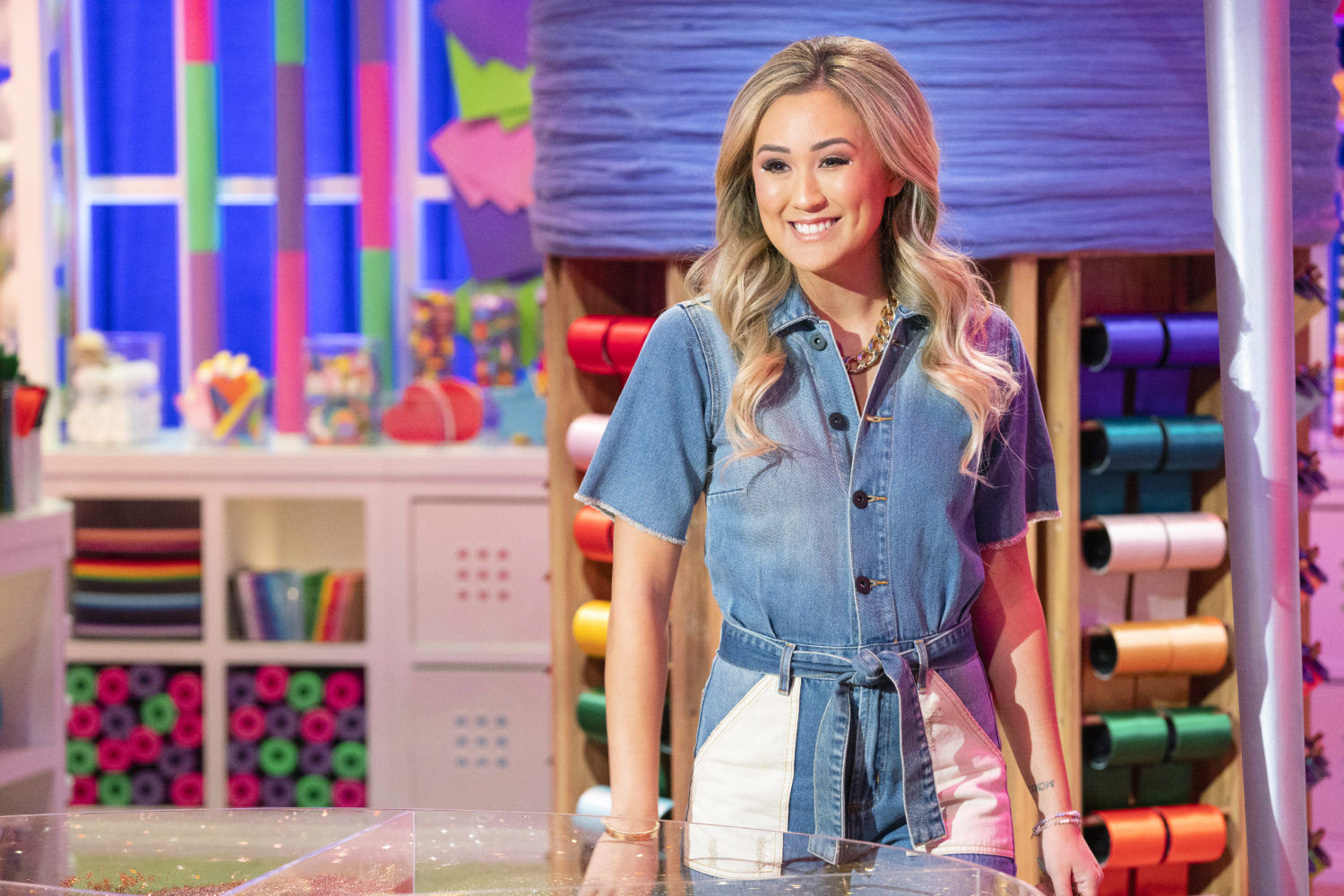 What was the filming process of the series like? Had you ever done anything like this before?
Being a digital creator, shooting "Craftopia" was definitely outside of my comfort-zone. It was a whirlwind of long days and major caffeination but so much fun. The kids were incredible and the judges I filmed alongside brought so much positive energy to the show and the behind-the-scenes moments. My team typically consists of less than 10 people, and something to this scale involves so many more experts and moving parts! It's an incredible process to see come together.
Just from watching the trailer, it looks like a lot of stereotypes are being broken down here! What would you say is the most important aspect of the series?
Definitely—this show really is a first of its kind. "Craftopia" spotlights the creativity and empowerment that occurs when a kid is tasked with an insane craft challenge while up against the clock. It's a competition, but majorly in support of positivity. Every Craftestant leaves a winner and we've created a world where their imaginations can run wild.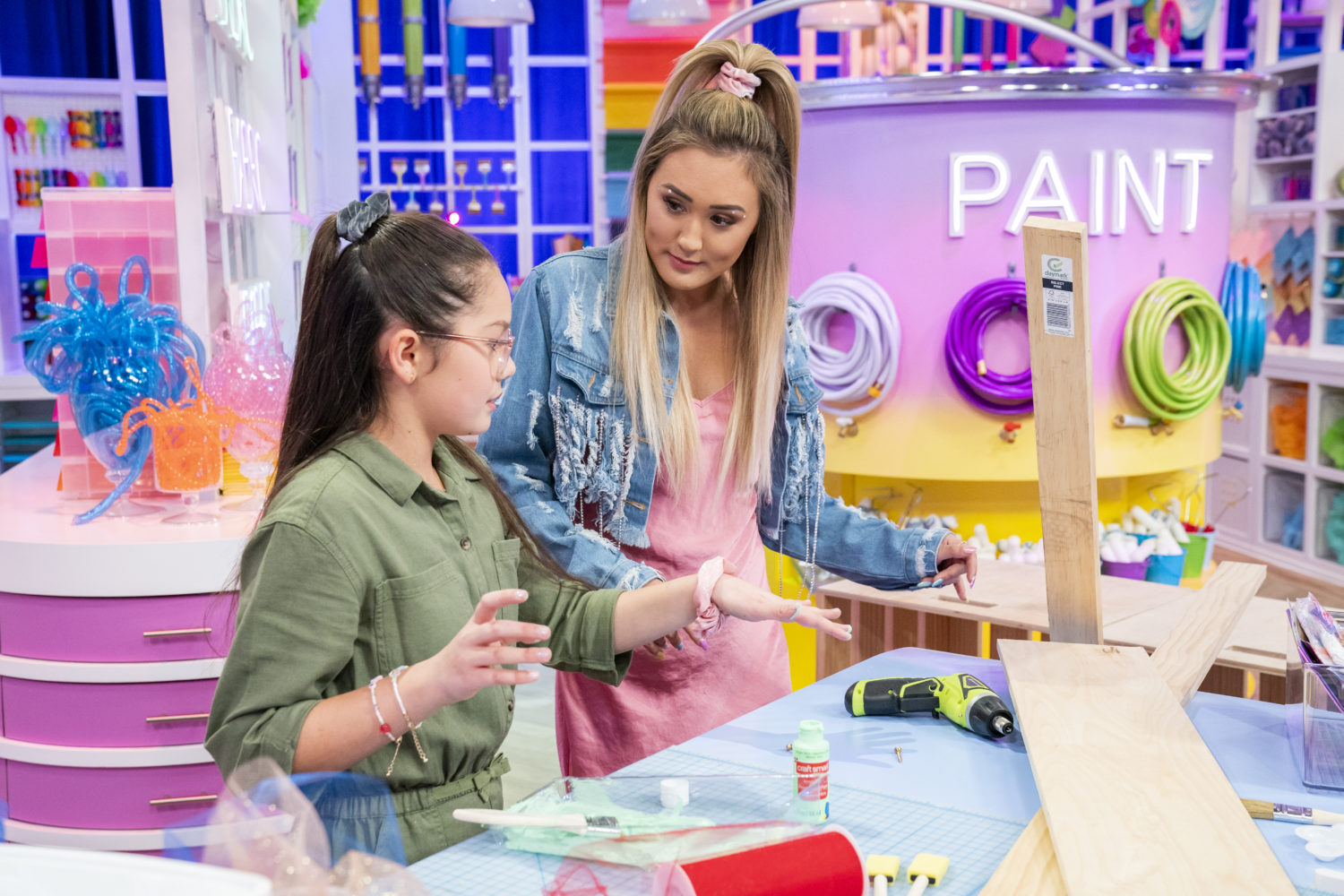 Even though the show features young contestants and is ostensibly directed toward them, what do you think adult viewers can take away from watching the series?
This is absolutely a show for all ages. There's so much inspiration to be taken from every moment of the show. The challenges, the set—a crafter's dream craft inventory, the craft tips we've sprinkled within the dialogue and the tips and advice the expert judges contribute. These challenges are not your typical kid-friendly finger painting or building blocks, the projects are intense and I'd be scared to go up against these kids!
Do you have any other future projects coming up?
I'm so lucky to consistently have a ton of exciting projects on the go. I have a new podcast launching early July, and new craft merchandise hitting my online store this summer!