TEXT BY OSRIC CHAU
I was a super picky eater growing up, but funnily enough, most of the things that I hated as a kid are now all my favorite things to eat. There was one thing that always did it for me, though. Since childhood, on a cold day, a sick day, or really on any kind of day, a bowl of congee just hit the spot. It was something my mom and dad both made their own variations on and called their own. My dad claimed Sundays to make his seafood special.
I asked my mom for her congee recipe, and she typed it out for me. It may require a bit of detective work, but if you're successful, you'll be rewarded with great congee!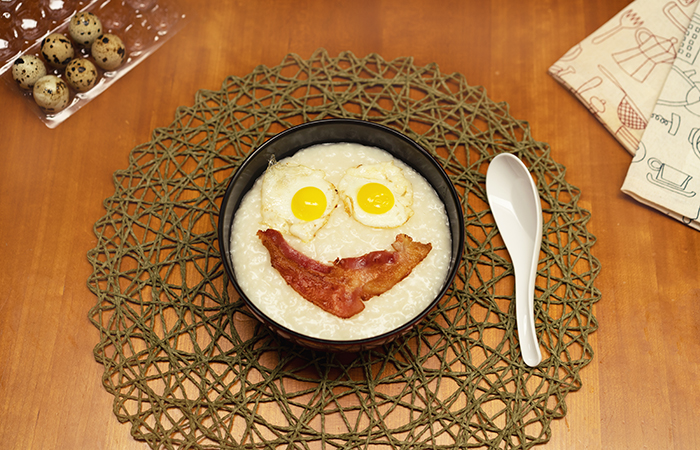 From the looks of it, the ingredients list would be…
INGREDIENTS
Rice
Water (x10 the amount of rice)
A little salt
A little oil
Your desires
STEPS
1. Wash the rice. Soak it in a little salt and oil for half an hour.
2. Put the rice into a big pot and add 10 times the amount of water (or even better, hot water or hot soup).
3. Keep the rice water boiling for a while, you may have to leave the lid open a bit, otherwise, the boiling water will overflow.
4. Turn the heat down and stir so the rice will not thicken at the bottom.
5. When you see the rice is smashed and the water turns creamy, the congee is ready.
6. You can add meat, vegetables, soy sauce, etc. as desired. If you happen to have crabs, you can put the whole thing in and boil the shell to make soup to go with the rice.
Editor's Note: This article appeared in "Character Media"'s July/August 2020 issue to coincide with the release of Disney's live-action "Mulan." Check out our current e-magazine here.
Character Media tested out the recipes in-house. Make sure you catch the videos and learn how to make these delicious dishes!