In Iñigo Pascual's first YouTube video, the singer-songwriter chats with his dad, famed Filipino actor, Piolo Pascual. The young Pascual is already a natural in front of the camera, grinning and boasting about how much more pogi (handsome) he is than Piolo, who looks more like Iñigo's older brother than his father. "But Pa, do you think I can be a big star, too?" Iñigo asks, dropping his act just enough for viewers to see how much he wants his father's reassurance.
Now, Iñigo Pascual is working on answering that question himself. After just a few years, he's already established himself in the Filipino music industry, and is beginning to promote his music internationally. After starting his career in 2015 with a number of popular Original Pilipino Music (Filipino pop) singles, Pascual's style has since evolved to include R&B and island pop. His breakout hit "Dahil Sa'yo" was one of his original compositions, and holds the record for most weeks at number one on the Philippine Top 20 chart. Though he was born in the Philippines, Pascual spent most of his childhood in Los Angeles. There, he took voice lessons, participated in choir and performed in musicals. "I joined my first singing competition in first grade, and from then on I fell in love with music even more," he said.
After nine years in the US, Pascual moved back to the Philippines to start his career, and gained popularity as an actor before releasing his music. Since dropping his self-titled debut album at 19 years old, Pascual's acting and musical careers have grown side-by-side. He's had mostly supporting roles in movies and TV shows, but he recently landed his first starring role in the newly released "I'm Ellenya L." His next goal is to have his music heard worldwide, and with his newest single "Catching Feelings" getting airplay in the U.S., Pascual is well on his way to accomplishing that dream. "I honestly believe in our music," he says. "Filipinos are super talented, and the fact that Koreans are able to cross over with K-pop—Filipinos can do just the same."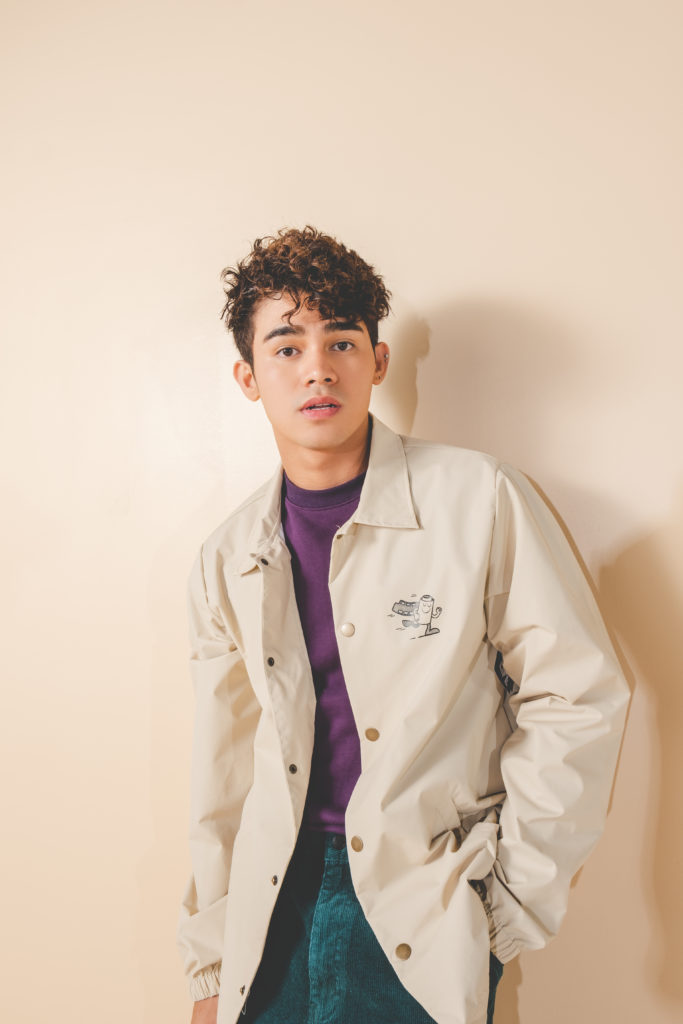 Pascual will return to Los Angeles in November, performing at halftime for the Clippers at the Staples Center on Filipino Heritage Night. Taking the stage at Staples Center has been a dream for him ever since he was a kid growing up in L.A. That he will be representing his culture for his first performance at the venue makes it even more special for him. "It's crazy how it all falls into place," he says. "I grew up wanting to perform at Staples Center, I would literally always tell myself as we passed by Staples Center from the airport, every time I would come home from the Philippines, I'd say, 'One day I'm gonna perform at that place.'"
Besides his upcoming dream gig, Pascual is keeping busy shooting music videos in Korea and promoting his new movie, "I'm Ellenya L." He spends his little free time catching up with friends and visiting his dad on set, and he even managed to squeeze in a last minute party for his 22nd birthday. "As much as possible, I try to remind myself why I'm doing this," Pascual says. "The best part about music is you get to travel a lot, you get to visit different places and meet different people. Sometimes, you can just get lost in the moment."
---
This article will appear in Character Media's October 2019 issue. Check out the e-magazine here.