As the world collectively retreats indoors to wage war against the COVID-19 pandemic, life has been put on pause, and even the globe's largest sporting event hasn't been spared. On March 24, the International Olympic Committee (IOC) officially announced the postponement of this year's Tokyo Summer Games, delaying the event until July of 2021. Even with a 16-month head start, Tokyo Olympics CEO Toshiro Muto has doubts about whether the Games will actually happen. "I don't think anyone would be
able to say if it is going to be possible to get [the pandemic] under
control by next July or not," said Muto via interpreter at a press conference on April 10. "We certainly are not in a position to give you a
clear answer."
Having elite athletes from all over the world compete in front of droves of adoring fans is what makes the Olympics so special—but it's that same cosmopolitan ethos that would make the Games an international hotbed for further proliferating the pandemic's spread. With over 10,000 competitors and roughly 7.5 million fans traveling globally and converging upon the island nation, a highly contagious novel coronavirus like COVID-19 would spell an inevitable disaster. Even in the best of times, researchers have found that the common cold and influenza spread rapidly among competitors due to the high-density nature of the athletes' Olympic Village.
This is the first time in history that the Olympics have ever been postponed. Previous events, including another Tokyo Summer Games in 1940, have been canceled due to the two World Wars. According to "Time" magazine, Japan has plunged $7 billion into building 42 venues to host these Games, which explains why the country is so adamant about ensuring that the show goes on. Additionally, there has been over $3.3 billion pumped into local sponsorships (more than double the amount of any past Olympic event) and media companies like Comcast NBCUniversal have bid over a billion dollars for broadcasting rights. Most of those transactions don't have a return policy.
This year, the IOC has been confronted with a truly deadly virus. In 2010, the Vancouver Winter Games faced a potential H1N1, or "swine flu," outbreak. More recently, the magic of the Rio de Janeiro Summer Games in 2016 was dampened by the fears of the mosquito-borne Zika virus spreading in Brazil. While neither panic was ultimately substantiated, it's clear that the Olympic Committee is not pressing its luck.
Given the potentially macabre consequences, punting the Games until at least next year is a no-brainer. Still, it's a bitter pill to swallow for those who have dedicated their lives to Tokyo 2020. Team USA's Sakura Kokumai is one of the many Olympians who have sacrificed everything for the Games. The 27-year-old, who qualified for Tokyo in March, is considered America's best shot at winning a gold medal in karate. She's currently the world's fifth-ranked female competitor in kata, an individually choreographed competition that Kokumai describes as "figure skating without music." Remarkably, Kokumai has accomplished all this without a coach, car or steady income, all the while training in the garage of an unassuming Southern California home belonging to a host who has graciously sheltered the Japanese American karate phenom as she prepares for the Olympics.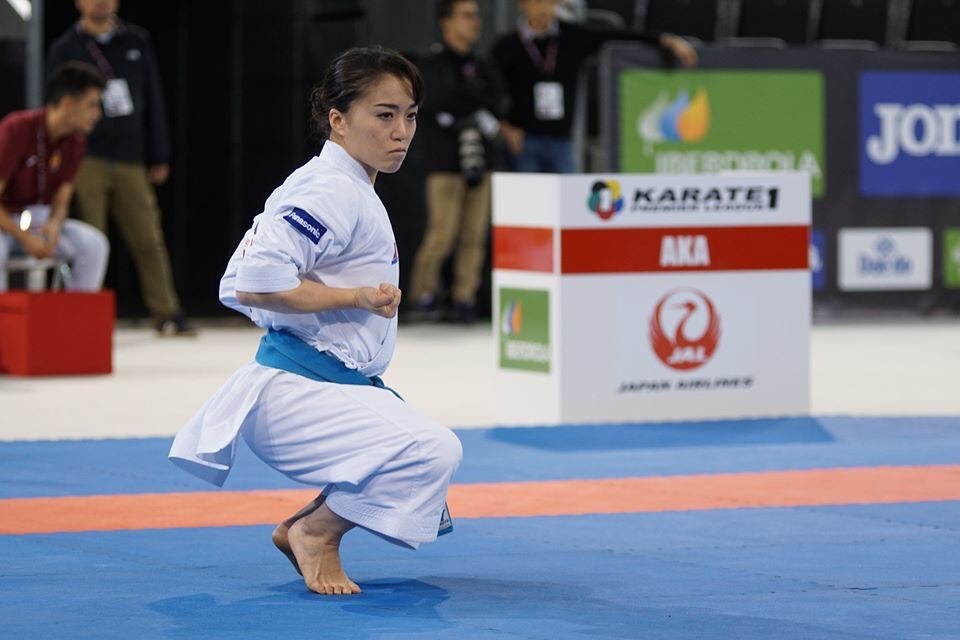 "I am disappointed, but knowing that there's an extra year to prepare gives me room to re-evaluate my training [and] more time to get better," says Kokumai. "In that sense, I'm excited. The kata I'm performing next year will be way better than what I was supposed to do this year." While she's taking the postponement in stride, Kokumai knows Tokyo is likely her one shot at a gold medal, as karate will not return to the Olympics after 2021. In 2016, she quit her job to train full-time when the IOC announced that karate would be a first-time Olympic sport. The bookish Kokumai is no stereotypical jock—she has a master's degree in international relations—but bringing home a gold medal has taken precedent. "There was no 50/50. If I'm doing one thing, it's all in," she explains.
Perhaps the ugliest byproduct of the COVID-19 outbreak is the uptick of racism scapegoating Asians, and even Olympians like Kokumai aren't immune to it. "I experienced some racism when I was in Europe, and to me that was frightening," recalls Kokumai. "It was a month or two ago. I was denied getting on a cab because I was Asian. I had this whole Team USA gear thing going, but it didn't help."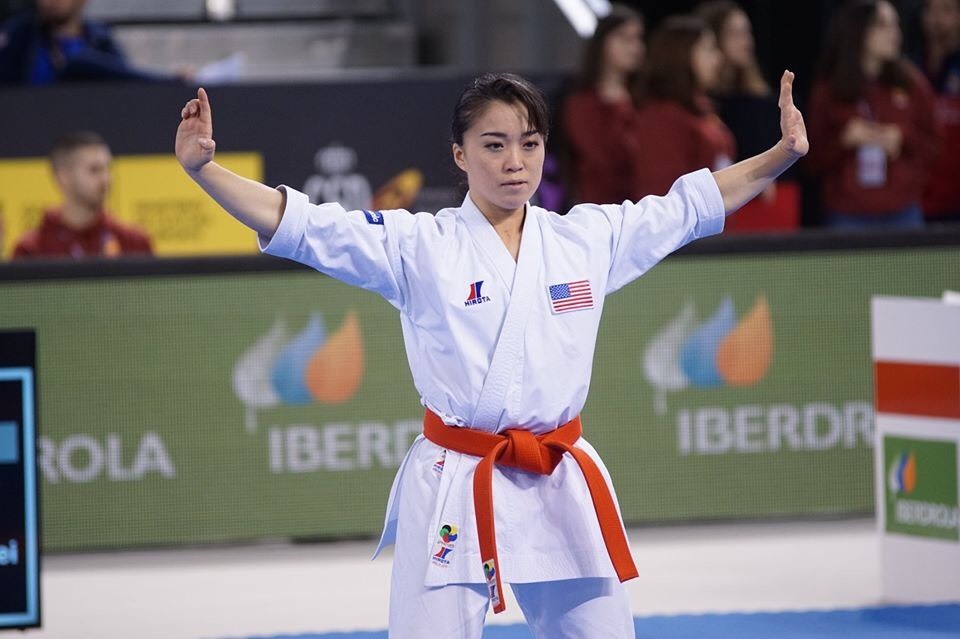 Thankfully, being a world-caliber martial artist has taught her how to navigate the deep waters of a pandemic. "You just have to have confidence in yourself; it's what I learned through karate," says Kokumai. "When I wear my gi (karate uniform), I feel stronger. It's like a cape."
---
This article appeared in "Character Media"'s April/May 2020 issue. Check out our current e-magazine here.