During the week leading up to June 5, a flyer was passed around on Instagram with the heading, "Asian Americans & Pacific Islanders (AAPI) for Black Lives Matter." Simple yellow text below read, "Mobilize. Stand In Solidarity. Be Heard." That same week, with the tragedy of George Floyd's death still raw in people's hearts, another flyer was also being shared, announcing that there would be a rose procession on the same day to honor the birthday of Breonna Taylor––the Black emergency medical technician who was fatally shot eight times by police officers in Louisville.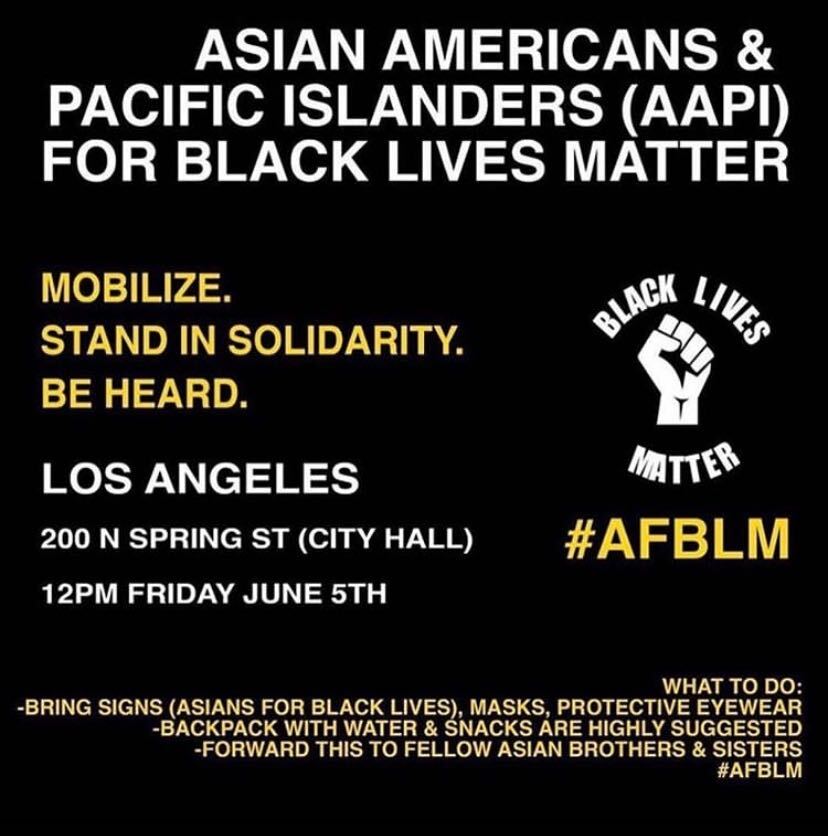 On June 5, hundreds of people gathered on the steps of Los Angeles' City Hall to protest and show solidarity. A microphone and banks of speakers were set up, as a group of musicians kicked off the day by singing songs of praise and worship. One by one, citizens took to the microphone to speak their minds, and prompt some call and response chants: "Don't shoot. Hands up" and "No Justice. No Peace," among others.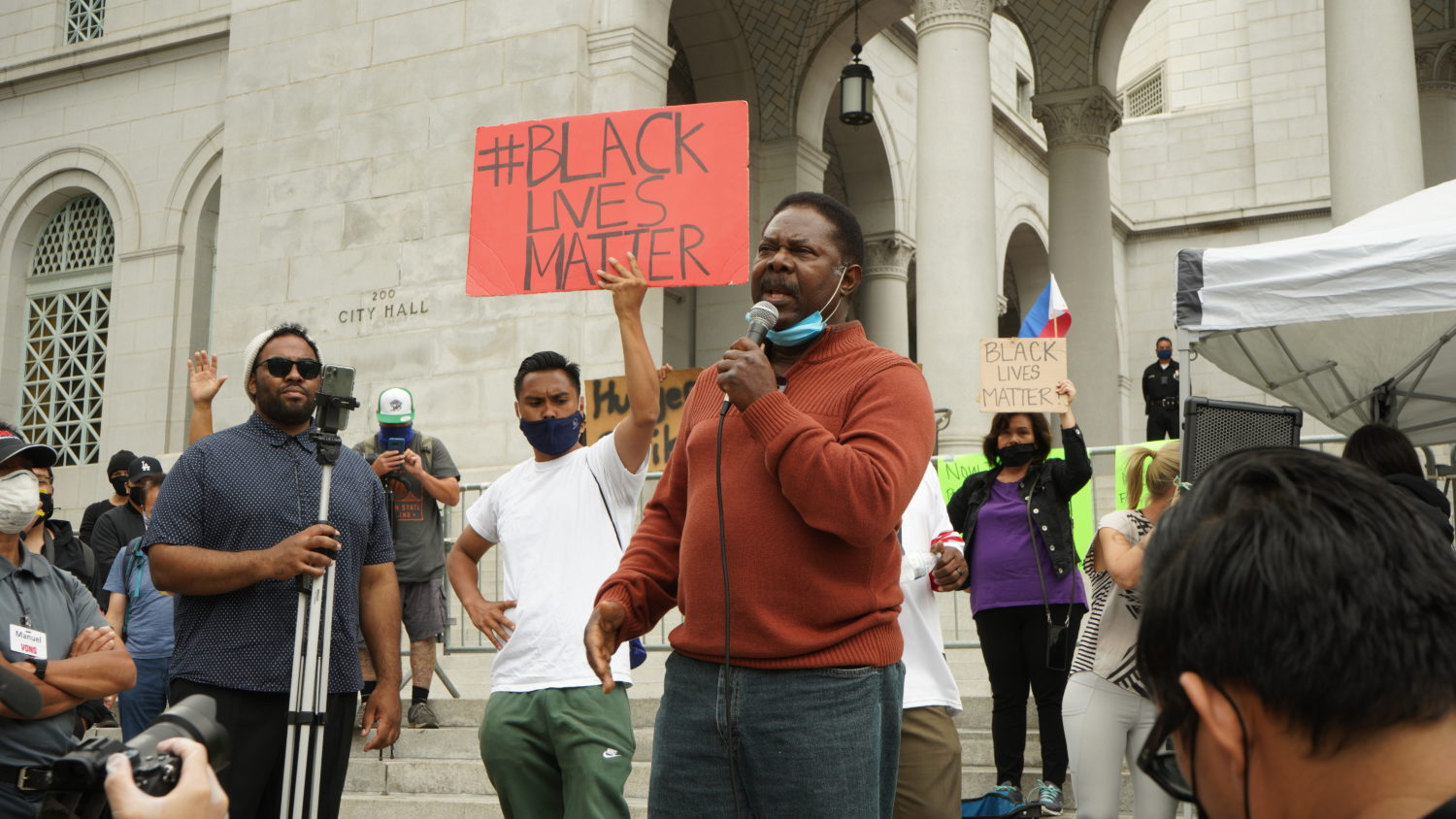 People of all ages, ethnicities and backgrounds marched through the downtown streets, to Pershing Square and back. A group of older Asian American women even joined in to lead the marches with drums and other percussion instruments, amplifying the chants as nearby drivers honked their horns to show support.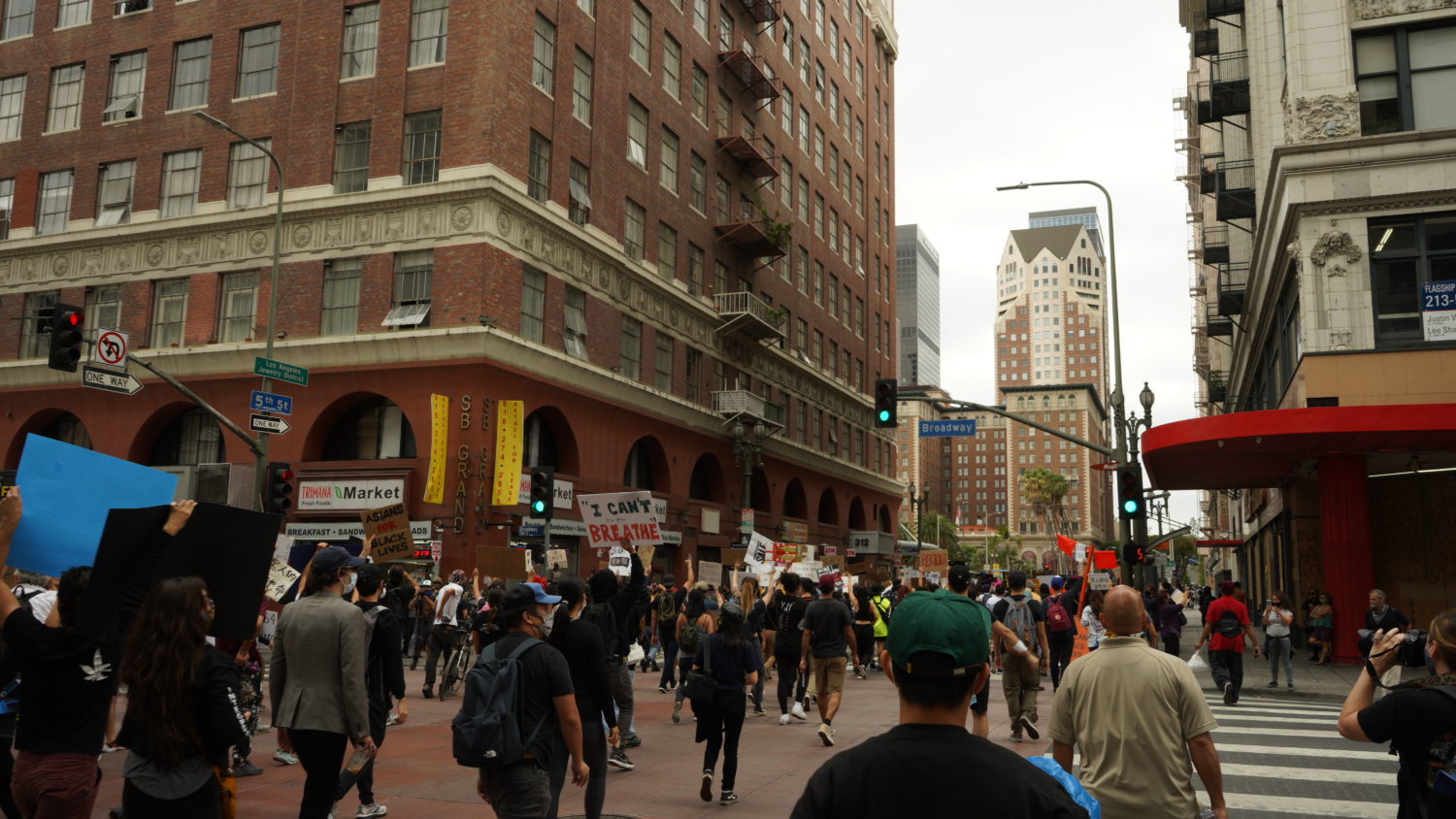 By late afternoon on this gloomy Friday, an even larger crowd had huddled onto the steps of City Hall, where police had barricaded the front entrance. However, there was no pushback or signs of aggression from either side. Instead, songs were played through a laptop and projected onto speakers, bringing a message of unity to the forefront: "Get Up, Stand Up" by Bob Marley, "Changes" by Tupac Shakur as well as "Happy Birthday" for Taylor, to name a few.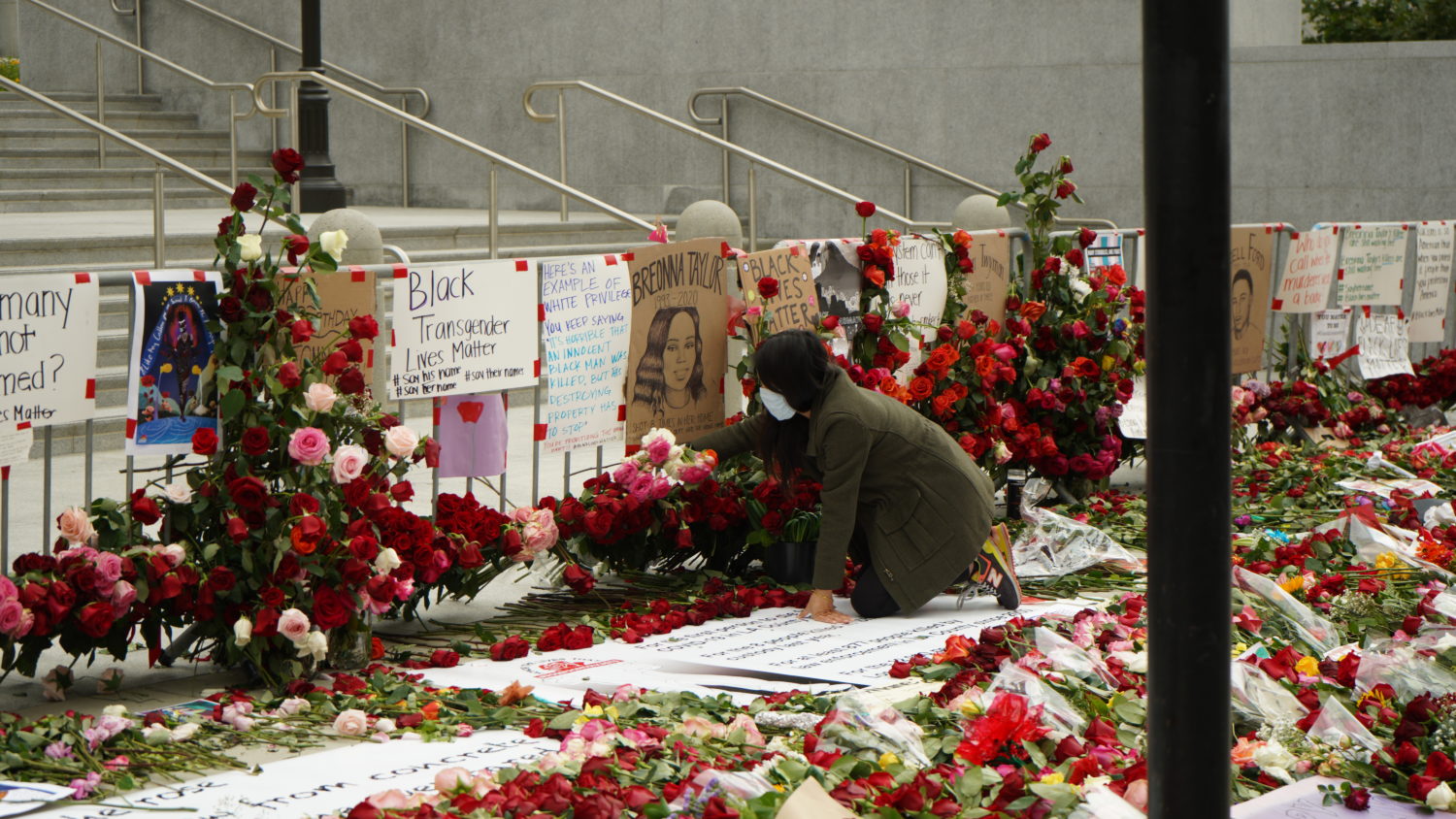 Organizers also played Reverend Martin Luther King, Jr.'s  iconic "I Have A Dream" address, leading the crowd to stand silent, with fists of solidarity raised in the air, which eventually erupted into cheers and applause as the speech's final words hung in the air. A block away, two young Asian American women carefully laid out a memorial site with dozens of roses alongside artwork and banners, a beautiful sight of support to commemorate a day of peaceful protesting.
---
To learn more about the events of the protest, watch our video below.