On Sunday, May 8, Joel Kim Booster took to the legendary Dynasty Typewriter stage with a microphone, several Powerpoint presentations and a dream. And dream he did.
The comedian-slash-actor sold out the historic Los Angeles theater to a crowd of mostly Asian American and Pacific Islander folks—fitting for the month of May, which is Asian Pacific American History Month. He brought some friends along for the ride, including comics Irene Tu, Nori Reed, Andrew Orolfo and "Together, Together" star Patti Harrison.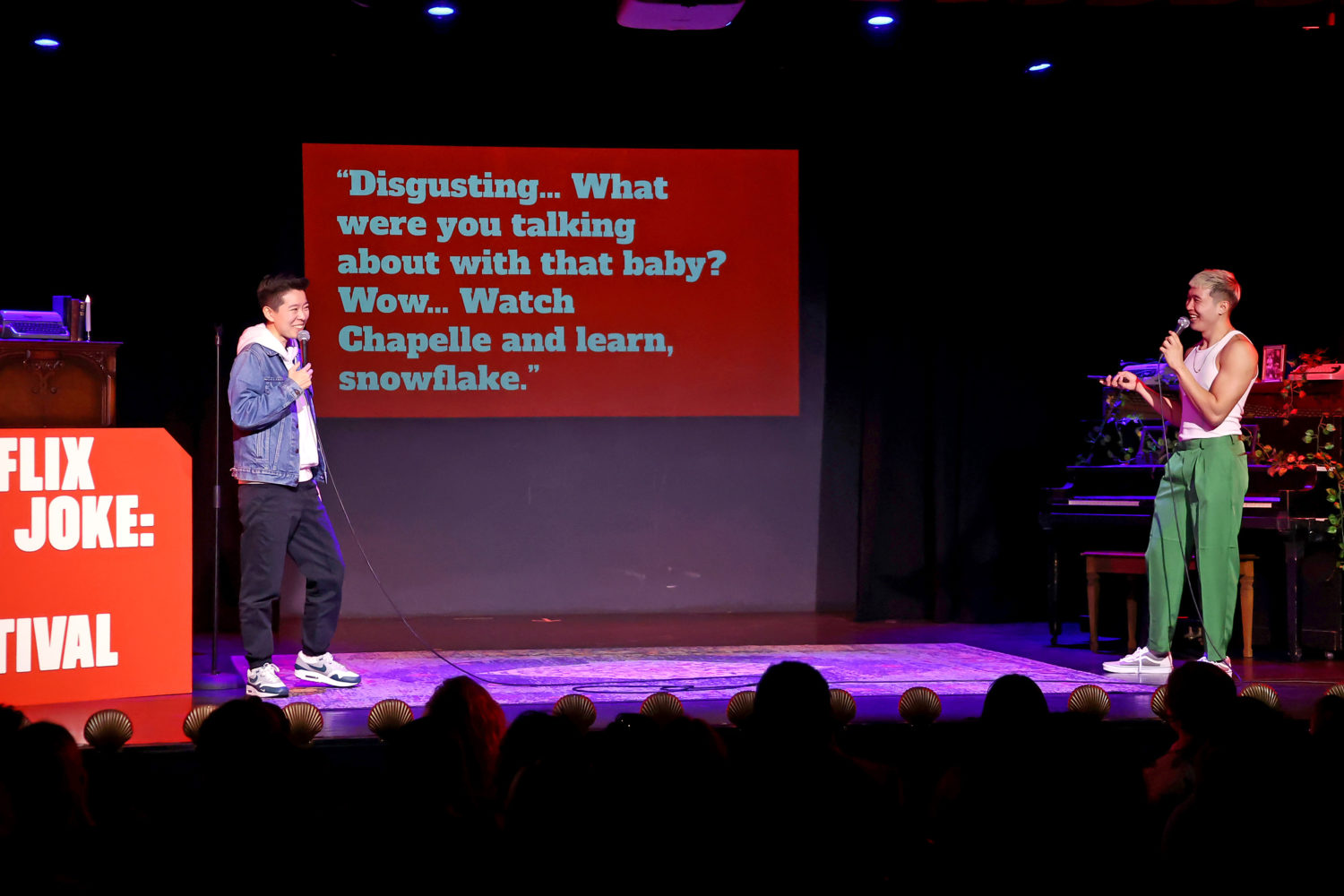 Booster started off the night by musing about his struggles growing up adopted and gay, even weaving in some more topical commentary on the electoral college (South Dakota, basically, you're useless). But there were bigger fish to fry that evening, because at its core, The Joy F*ck Club is actually a self-proclaimed town hall for Asians to get work done, with Booster acting as host and moderator. AAPI audience members debated some of the most pressing issues facing our modern world, through games that assessed which public figures needed to answer for their sins of cultural appropriation, and voting on what childhood experiences are certifiably "Asian American."
Although The Joy F*ck Club won't be released through a streaming service, you can still catch Booster in the upcoming "Fire Island," in which he stars alongside Bowen Yang and Margaret Cho. The film will stream June 3 on Hulu.