Wherever you were preoccupied with certain HBO season finales or unable to keep up with three hours of industry jokes to watch this year's Academy Awards broadcast, there is no need to explain or worry. We at Character Media, have you covered with a recap of all things API from this year's Oscars, so buckle in because it's going to be a long one.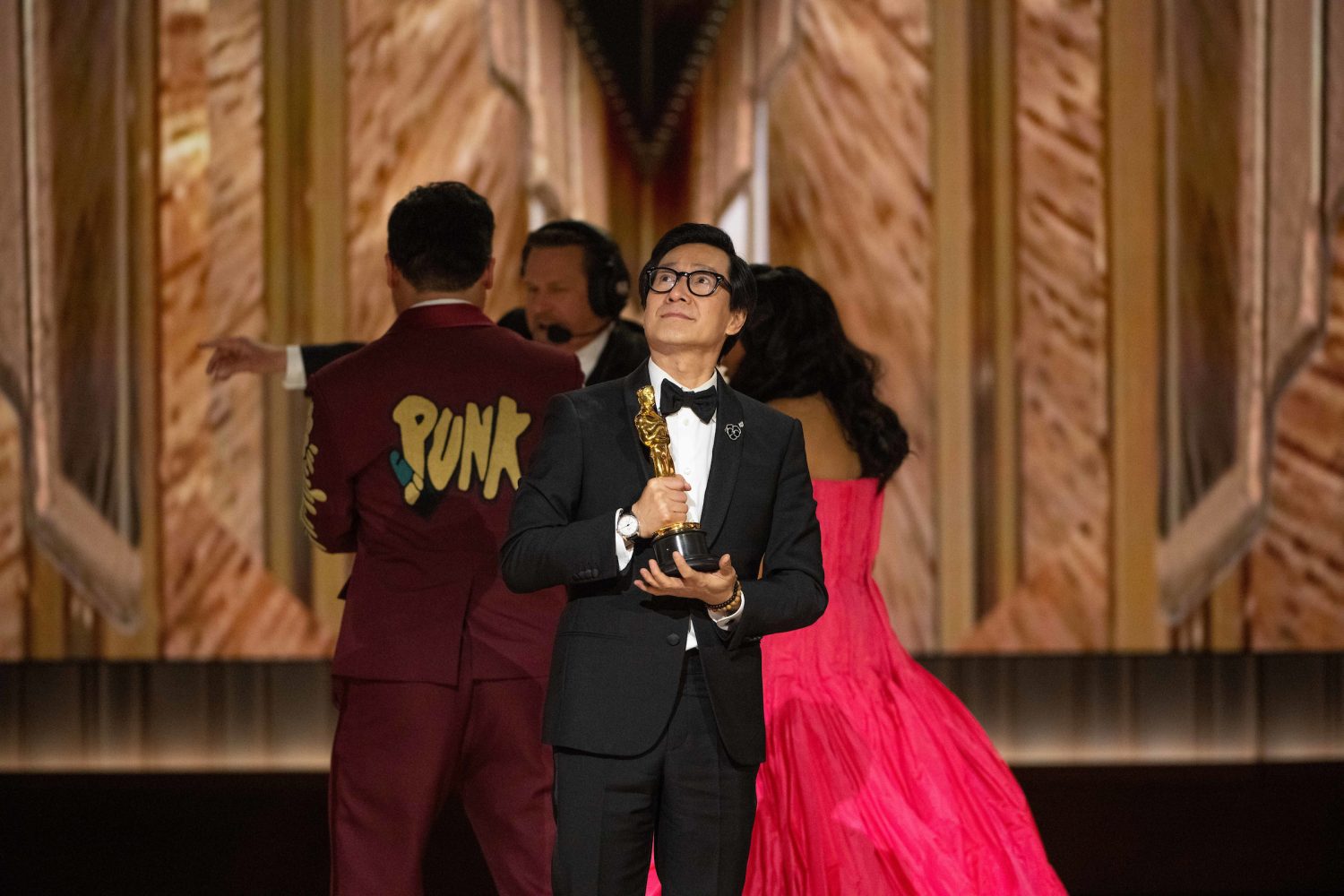 So let's cut to the chase — "Everything Everywhere All At Once" hit the ground running, with Ke Huy Quan receiving Best Supporting Actor and Jamie Lee Curtis winning Best Supporting Actress. Quan became the first Asian man to win in this category and made sure to mention his humble beginnings that many of those in the Asian diaspora can relate to. "My journey started on a boat. I spent [a] year in a refugee camp.  And somehow I ended up here on Hollywood's biggest stage." Quan said. "They say, 'Stories like this only happen in the movies.'  I cannot believe it's happening to me. This is the American dream."
Perhaps one of the biggest moments of the evening came with Michelle Yeoh won Actress in a Leading Role for her portrayal of Evelyn Wang in "Everything Everywhere All At Once" she became not only the second woman of color to win the award, but the first Asian woman to do so as well. During her speech, Yeoh stated this honor wasn't just for her but "for all the little boys and girls who look like me watching tonight. This is a beacon of hope and possibility."
But the acting awards weren't the only ones given out to "Everything Everywhere All At Once." The A24 film snagged some of the night's biggest categories. The Daniels were awarded not only Best Orignal Screenplay but also Best Directing, which gave the duo plenty of time to shed a light on the importance of persevering. "There is greatness in every single person.  It does not matter who they are. You have a genius that is waiting to erupt." Daniel Kwan said. "You just need to find the right people to unlock that." 
And no surprise to anyone who's been watching this award season, "Everything Everywhere All At Once," received Best Picture, the highest honor of the night. Producer Jonathan Wang took his acceptance speech to mention his father, stating that the film was made with the lessons his father taught him. At the same time, Kwan thanked the many directors that came before him. "You have all inspired me. I think one of the things that I realized growing up was one of the best things we can do for each other is shelter each other from the chaos of this crazy world we live in," he said. "Thank you, the storytellers here that did that for me."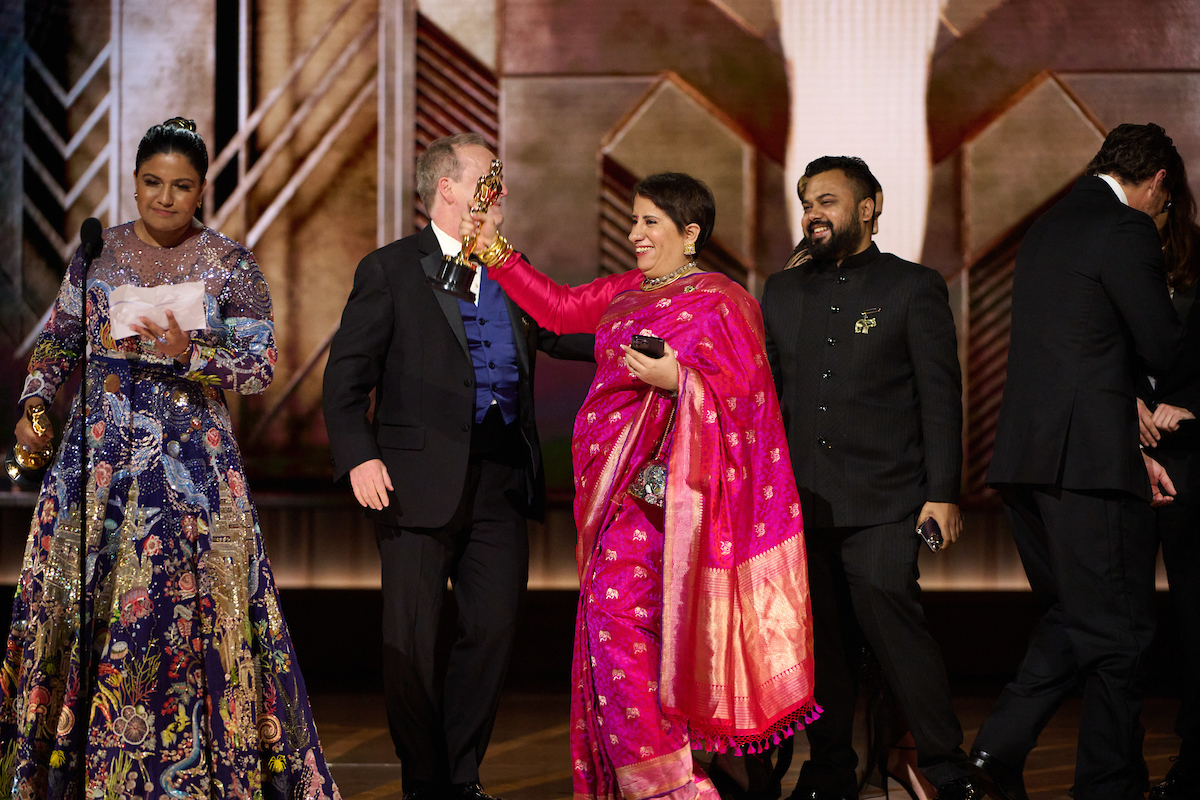 Outside of "Everything Everywhere All At Once"'s historical sweep, there were plenty of other spotlights on API creatives. "The Elephant Whisperers" became the first Indian film to win "Best Documentary Short Film" in that category. Director Kartiki Gonsalves stayed true to the film's message in her acceptance speech. "I stand here today to speak for the sacred bond between us and our natural world," she said. "For the respect of [the] indigenous community, an empathy towards other human beings we share space with, and finally for coexistence." 
Meanwhile, Judy Chin won an Oscar for "Best Makeup and Hairstyling" for her work on "The Whale." And two of the four live performances featured original songs from API films from this year, with Stephanie Hsu performing Mitski's "This is A Life" alongside David Byrne and an uplifting and vibrant performance of "Natuu Natuu" from "RRR" featuring Rahul Sipligunj and Kaala Bhairava. The latter snagged "Best Original Song" and became the first Indian song to win in the category.  Composer M.M. Keeravaani sang his acceptance speech, not only thanking the Academy but also adding saying "There was only one wish on my mind. So it was Rajamouli and my families. RRR has to win [for the] pride of every Indian."
There is no doubt that the once-majority-white world of Hollywood is slowly fading away — with the last few Oscars awarding more and more diverse voices, but that's not to say progress is done. Hopefully, the number of creative voices will continue to expand even after this year's award season.