Between its crackling, chewy crust and its endless variety of toppings (poppy seed, sesame, garlic and all spices in between) the everything bagel is an indispensable carb.  But it also holds the answers to the entire universe in A24's film, "Everything Everywhere All at Once."
During a rare moment of calm amid the chaos, Joy Wang (Stephanie Hsu), as her universe-hopping alter-ego Jobu Tupaki, explains the mythos of the bagel to her mother Evelyn (Michelle Yeoh). "I got bored one day and I put everything on a bagel," says Jobu. "All my hopes and dreams, my old report cards, every breed of dog, every last personal ad on Craigslist. Sesame. Poppy seed. Salt. And it collapsed in on itself. Because, you see, when you really put everything on a bagel, it becomes this, the truth: nothing matters."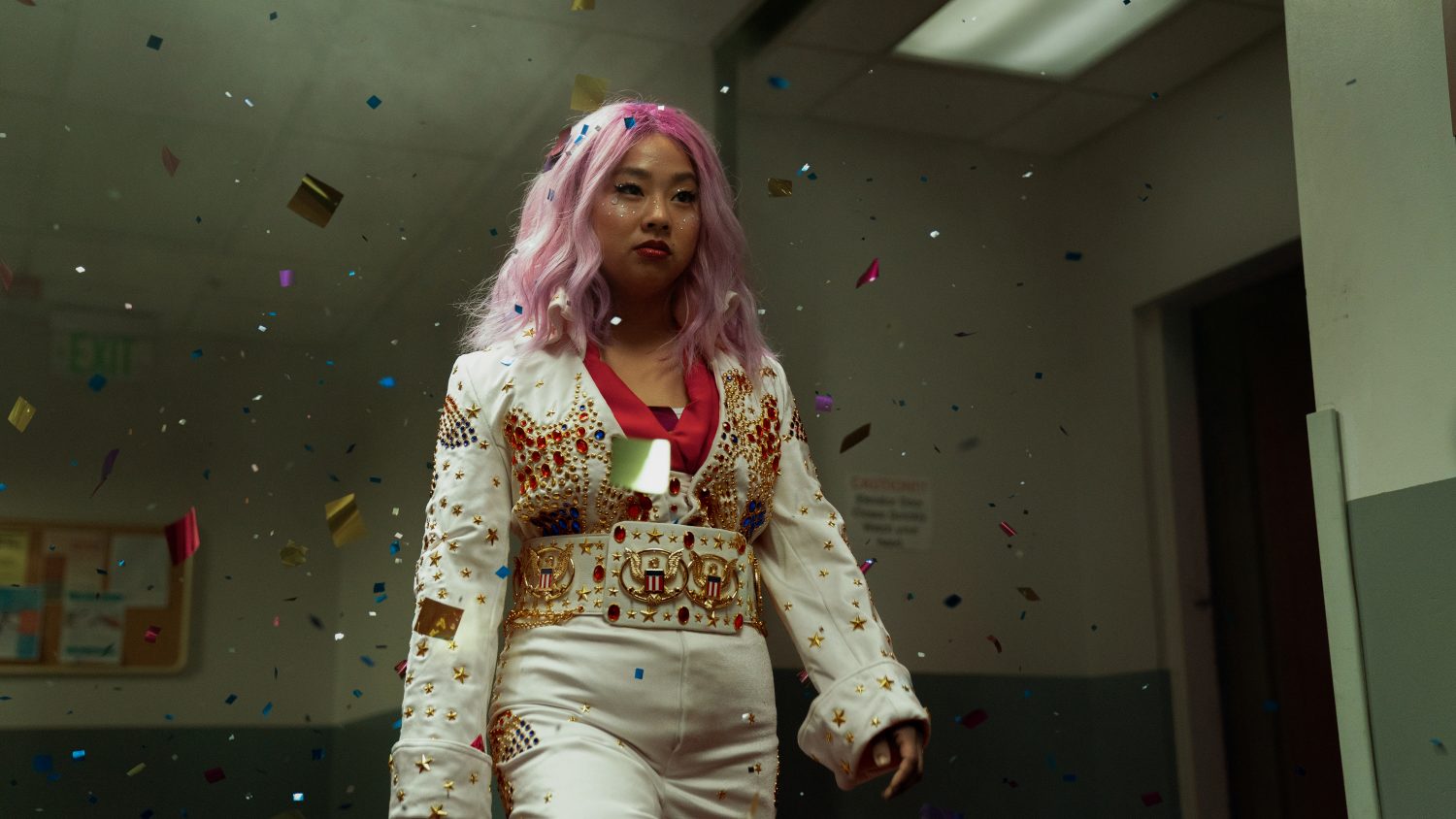 The full tale isn't as entirely bleak as that bagel monologue makes it sound, but it does ask some tough questions about lingering trauma and greater existential purpose. "Everything Everywhere All at Once"  follows Evelyn and Waymond Wang (Ke Huy Quan), struggling Simi Valley laundromat owners facing an IRS audit while trying to throw an extravagant lunar new year's party. On top of the couple's external struggles, Waymond is considering divorce, their daughter Joy feels unseen and rejected by her mother due to her sexuality and Evelyn's constantly disapproving, dementia-addled father Gong Gong (James Hong) has just moved into the family apartment. 
While Waymond and Evelyn speak with IRS agent Deirdre Beaubeirdre (Jamie Lee Curtis), things, well, take quite a turn. If one hasn't seen the film (first of all, one must, because second of all), there is no succinct way to explain what goes down in that beige government building. The gist? Evelyn learns that she must stop the destruction of the infinite multiverse by tapping into different iterations of herself (actress, blind singer, hibachi chef, owner of hot dog-like fingers). And she still has to complete her taxes on time, of course.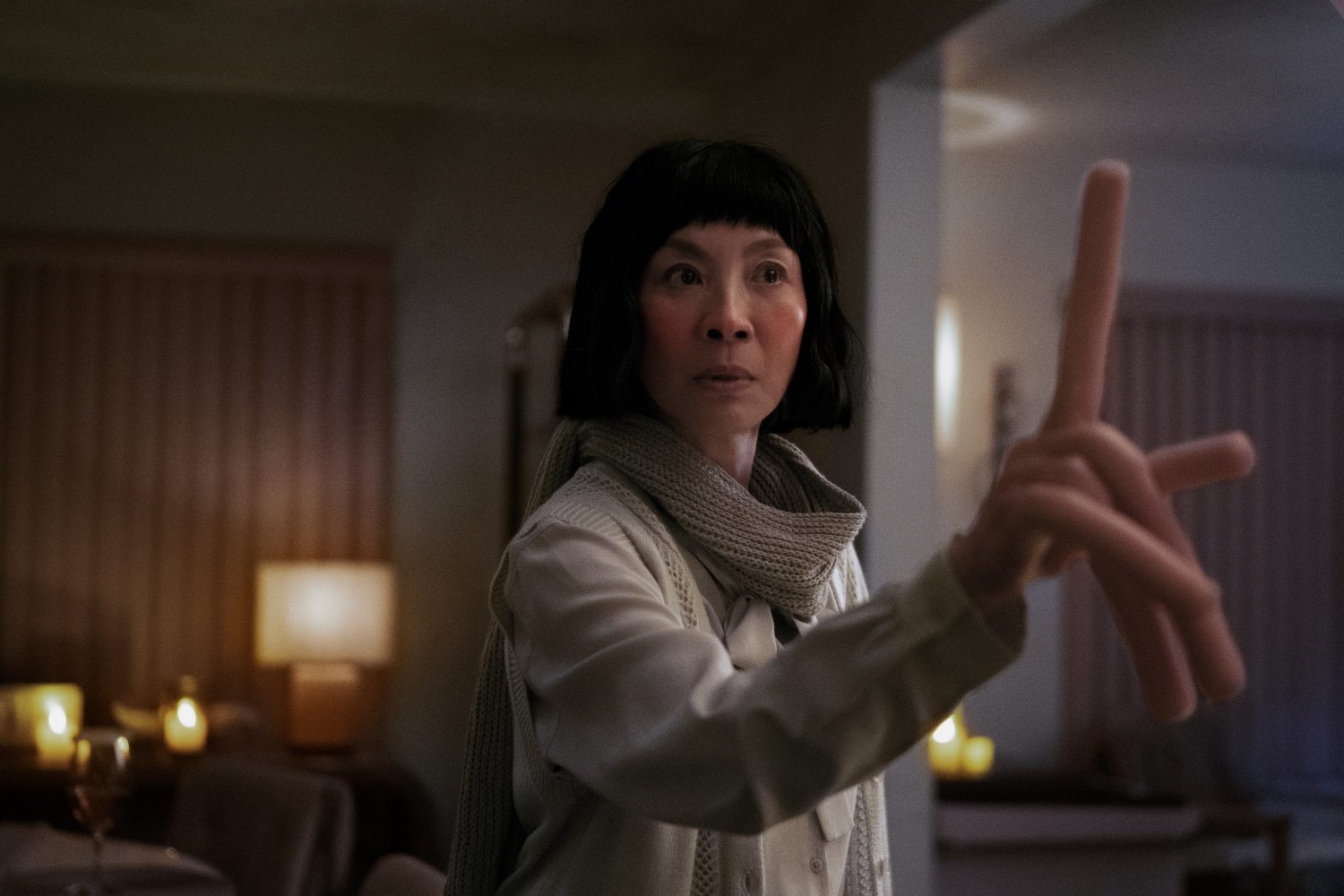 The film's subject matter ended up striking a chord with audiences everywhere. "Everything Everywhere All at Once" currently sits as A24's highest-grossing release to date, raking in 103 million dollars worldwide so far. Critics praised it to the tune of 95% certified fresh on Rotten Tomatoes, and glowing headlines describing the film as "messy and glorious" and an "instant classic" dominated print and online publications. Zoomers and millennials especially fell head over heels for the movie, and culture critics chalked up its popularity among younger generations to the film's compassionate standpoint and the "millennial parental apology fantasy"— a usually imaginary scenario in which parents take ownership of their wrongs and simply apologize rather than offering excuses or criticism. 
According to an April 2022  Entertainment Weekly article, directing duo Daniel Kwan and Daniel Scheinert, together known as Daniels, based the concept for "Everything Everywhere All at Once" off the idea of being able to "verse-jump" and access surprising powers after performing an unpredictable action (like huffing a fly up one's nose, as Evelyn does in the film). "We were both like, that would be fun, but it's not a movie, it's just a kind of fight-scene gimmick," Scheinert told Entertainment Weekly. "Then, maybe a year or so later, the story started to take shape, tapping into other universes [that] would send you on an existential spiral in addition to giving you some powers. That was when we said, 'Whoa, this is exciting; we get to do existential crisis and fight scenes.' They're our two favorite things!"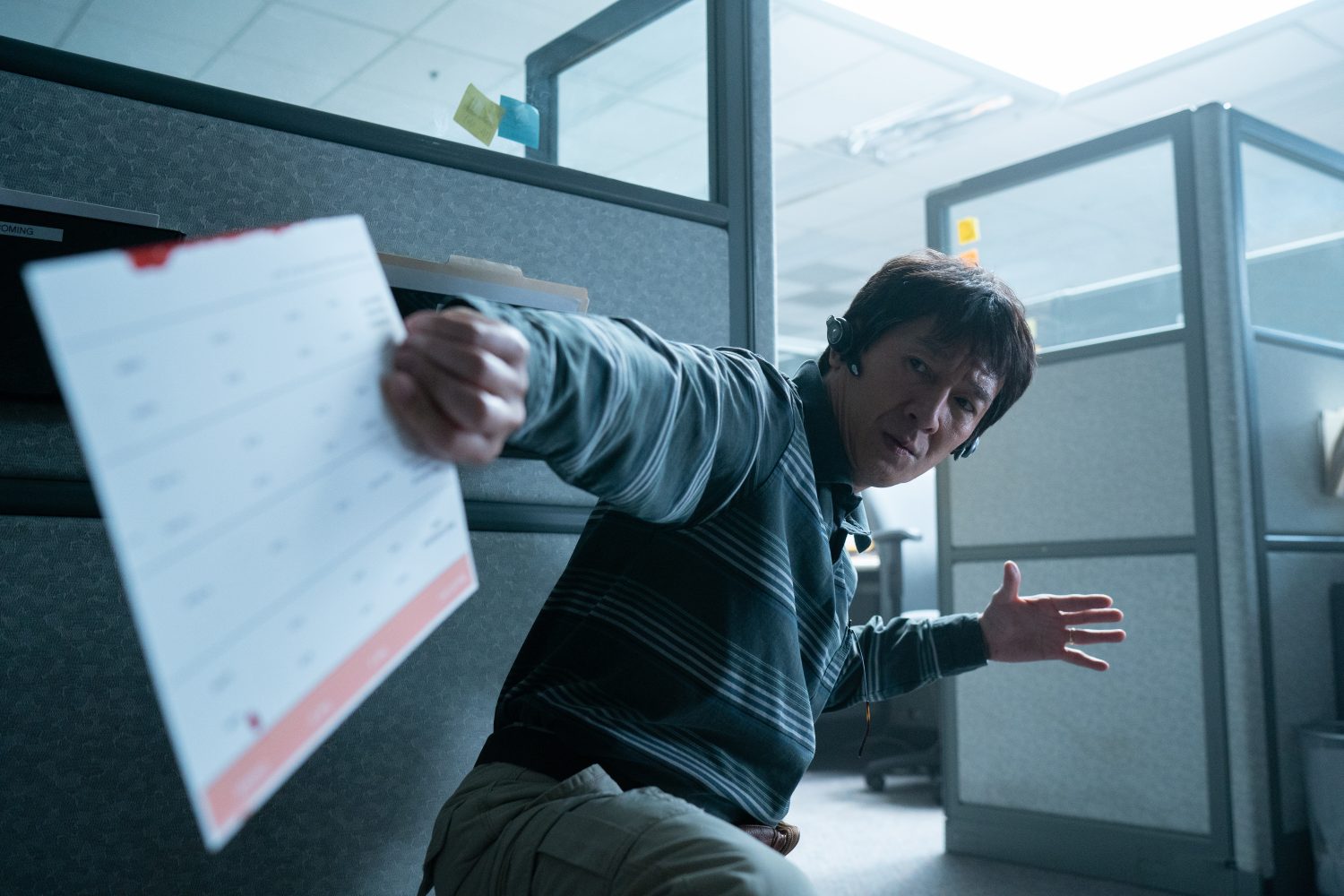 In an interview with Character Media, Kwan explains the duo decided to center the film around an Asian American family due to their shared love for Hong Kong action flicks, as well as his experiences in becoming acutely aware of his own heritage. After Kwan directed and starred in DJ Snake and Lil Jon's 2014 viral music video for "Turn Down for What," he quickly began receiving comments from viewers stunned to see an Asian man in a hip hop video.  "I didn't realize [that] was so novel," Kwan says.  "It made me realize, 'Oh, I actually have a platform and should be examining the stories I'm telling and why I'm telling them.' So, we were ready to try to write a movie about the immigrant experience and my own life." 
Scheinert goes on to share that their theme and casting dreams came true during the film's production. "[Everything Everywhere All at Once] organically became the perfect one to do [an immigrant story] with," he says. "It had been something we wanted to do for a while. A lot of stars aligned—it's such an important part of the story."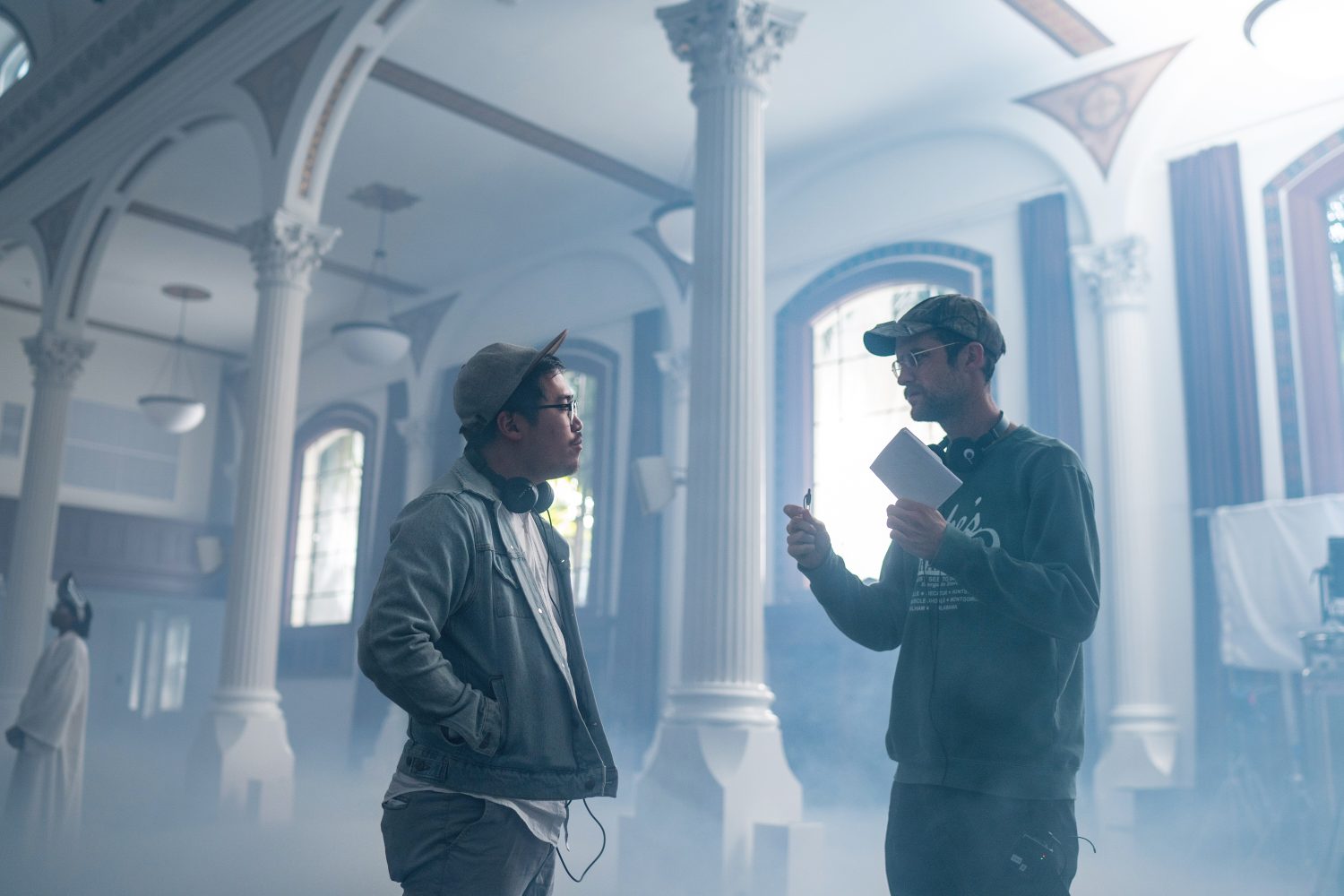 The pair's ambitious screenplay—full of existential metaphors, intricate kung-fu action scenes, head-spinning explanations of multiverse minutiae and exuberant costumes and makeup—was a clear gamble from the start. Thankfully, it all fell into place, but it would be a disservice to chalk up "Everything Everywhere All at Once"'s  flying colors to something as inconsistent as fate. Daniels worked with a supremely dedicated team who were eager to take on their high-flying vision.
Self-titled philosophy buff Hsu was particularly integral to the creation of the film, and Daniels credit her with bridging the gap between the silliness and emotional depth of Joy-Jobu. She caught the pair's attention during an audition, but not for "Everything Everywhere All at Once."  "We like to guest direct TV shows," says Kwan. "We were doing auditions, and from the moment we said, 'Action,' we could tell [Hsu] was on a technical level that we hadn't really seen—not even just that day, but [in] most auditions. [She was] just so alive and  present in a way that felt like she had a deep well of emotions to pull from. This was just for a comedy TV show, so we didn't even know how dramatic she could get at the time. But even still, we were like, 'There's something really special about this actress.'"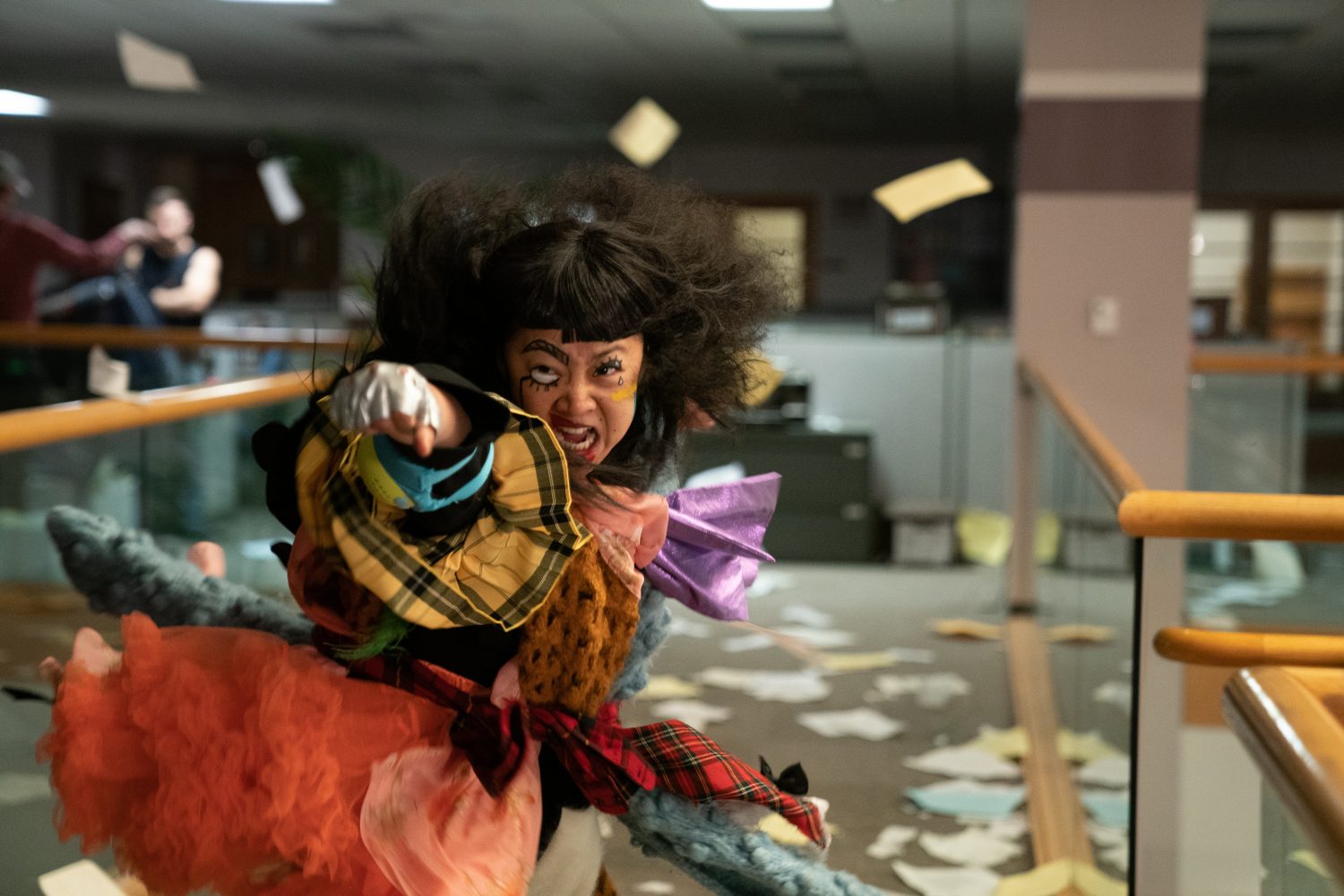 Hsu's dedication justified the directors' gut feelings, as she took on the script's abstract ideas with all the enthusiasm of actress and collaborator. "Dan Kwan and I had so many conversations about the nature of the cosmos and infinity," she says. "Playing with that as a villain who sees all and knows all—can be anything, anywhere, everything, everywhere—how do you also embody that cosmic chaos that is infinite?"
Hsu's commitment was equally matched by that of her renowned co-stars. Not only were Yeoh and Quan able to take a well-deserved victory lap with their action-heavy roles—some would say their forte, as Yeoh dazzled in "Crouching Tiger, Hidden Dragon" and Quan spent time choreographing fight scenes for Hong Kong action films—but the two weren't just kicking and screaming in "Everything Everywhere All at Once." Yeoh took on all of the interior doubts, wants and hopes of a struggling immigrant woman, and Quan, of a father doing his best to keep his family together.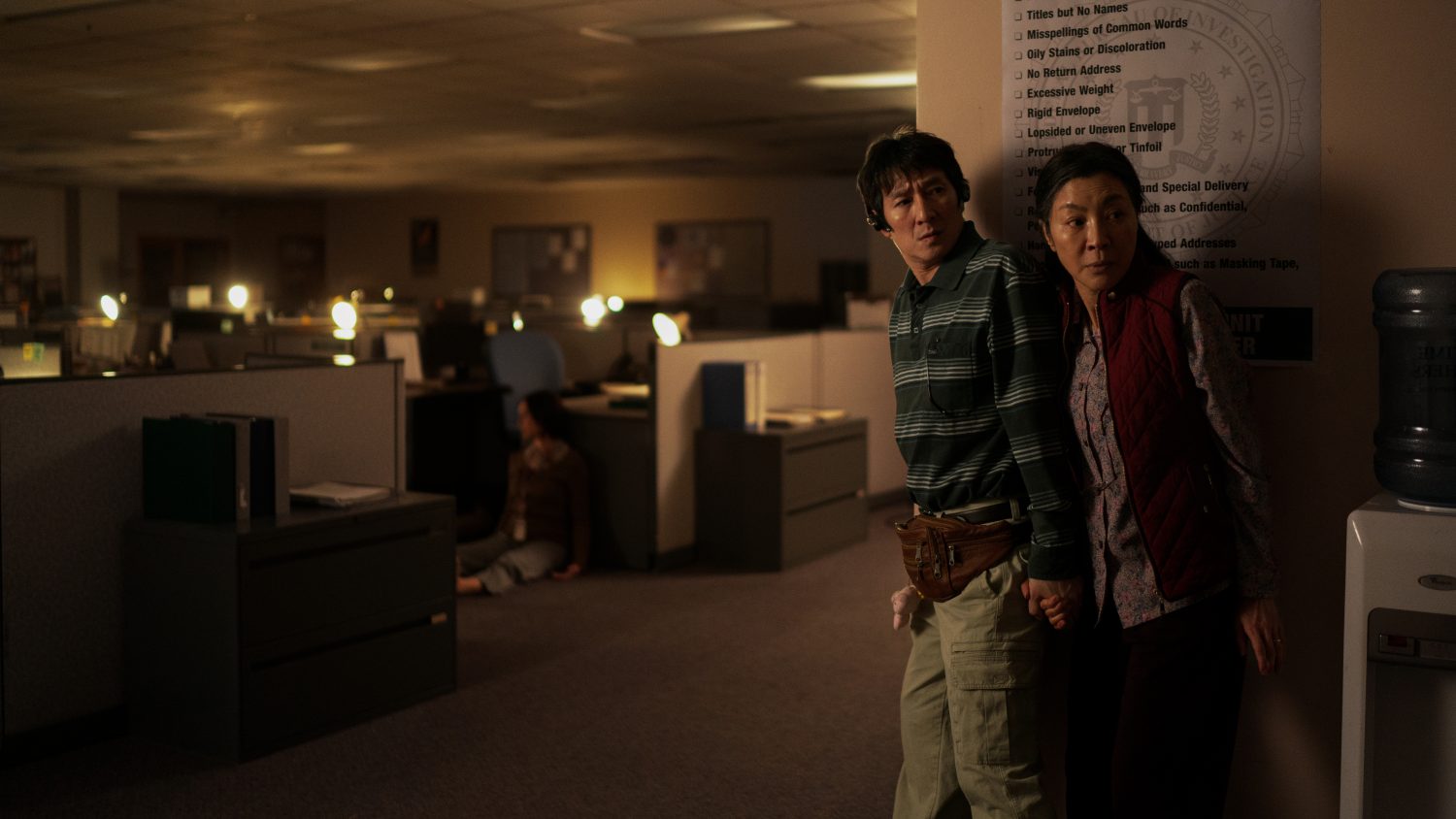 The role of Waymond is especially significant for Quan, who has seen a significant  difference between the entertainment industry 40 years ago and today. He played sidekicks like Short Round in "Indiana Jones and the Temple of Doom" and Richard "Data" Wang in the kiddie adventure flick "The Goonies," but Hollywood roles soon dried up for him. "When I started back in the '80s, there were just no opportunities like this," he says. "I remember reading the ['Everything Everywhere All at Once'] script for the very first time; I kept turning the page expecting all these Chinese characters to end really quickly because those were the kind of scripts that I [used to] read." As Waymond, Quan gets a long-overdue opportunity to both kick some ass and heal some hearts in a leading role that celebrates cultural differences rather than making light of them. 
Yeoh, like Quan, also came up in the film industry during the '80s and '90s, when roles for Asian actors in Hollywood were usually either sparse or one-dimensional. For "Everything Everywhere All at Once," she made sure to ground Evelyn in reality in hopes of creating the most vivid representation possible. "When I received the script, the character was actually called Michelle," she says. "Right away, [I] was like, 'No.' Evelyn Wang is a real person, and I pass by these Evelyn Wangs on the streets. I see them in aunties and friends and grandmothers, but I am not her. She has so many real struggles, and those need to be brought to you through [her] because she is going through them."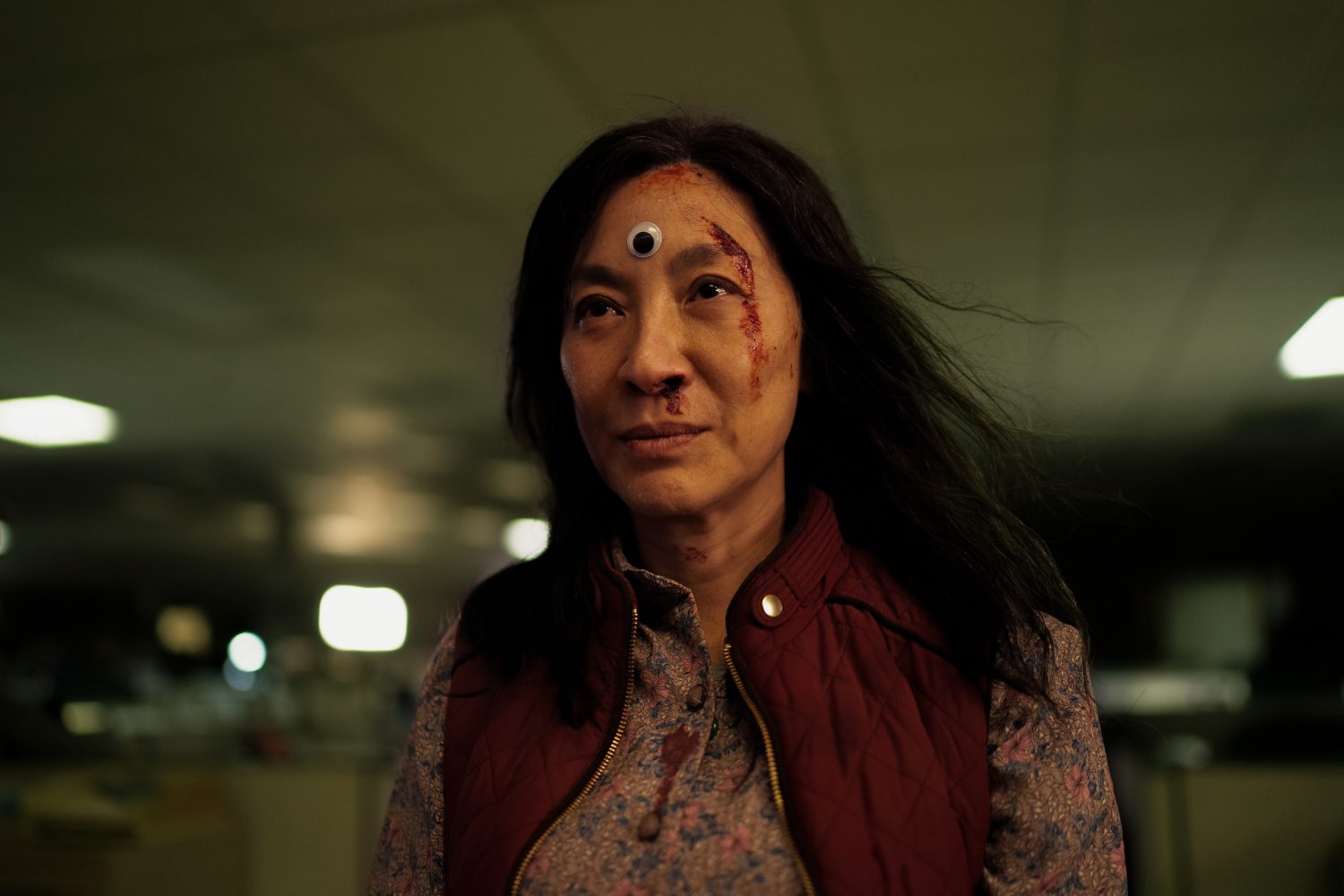 Awards season is growing ever closer, and "Everything Everywhere All at Once" continues to receive a healthy amount of praise from cultural analysts and entertainment critics alike. But whether the film takes home awards or not, the cast is at peace with what they've shared with the world. "What I'm most excited about is getting to a point where we've seen so much identity and diversity in Hollywood that it doesn't become about that anymore," Hsu says. "It's so important that it's a Chinese family, and it's so important that Joy is gay, but it's actually just about everything. [It's] about people and families and the mess and chaos of life.  For people of all gender identities and races to get to identify with that— it's the coolest gift."
Rather than accolades or buzzwords, the most important thing is empathy—whether we're talking about a world threatened by very real apocalyptic bread metaphors, or awards season. "We keep hearing, 'inclusivity,'" says Yeoh. "Actions speak louder than words. When you have a story that's told like this, the Asian community or any immigrants can look up and say, 'My story matters.'"
---
This article will appear in Character Media's Annual 2022 Issue. Read our 2021 issue here.