Pechanga Resort & Casino entitles the VIP valued customers access to exclusive offers and promotions to experience the VIP privileges. Their Korean host team will assist you with restaurant reservations, preferred golf tee times and more.
Casino host Kevin Yun carries with him a venerable career in the casino industry. He came to Pechanga Resort & Casino in 2015. Before that, he lent his wide casino hosting experience and knowledge to popular resorts and casinos in Northern California.
Ahead of trying his hand in the hosting realm, Yun worked in a more technical capacity as a Korean program manager for a telecommunications company. However, he will be the first to tell you that working with guests and casino processes is every bit as specialized and precise as the time he spent in telecom.
"Each guest is an individual and to succeed at being a host, you need to have a wealth of understanding in psychology, personal relations, business acumen, decorum and so much more," Yun says. "I don't think the career of a casino host is as easy as some may think it is."
Originally from South Korea, Yun came to the United States at 15 years old and settled in the San Francisco Bay Area with his family. A short time later, they moved to Sacramento where Yun spent the rest of his high school education and where he attended college.
Fluent in English and Korean, guests can find Kevin working on his golf game or posting up moves like Michael Jordan during pickup basketball games in his spare time.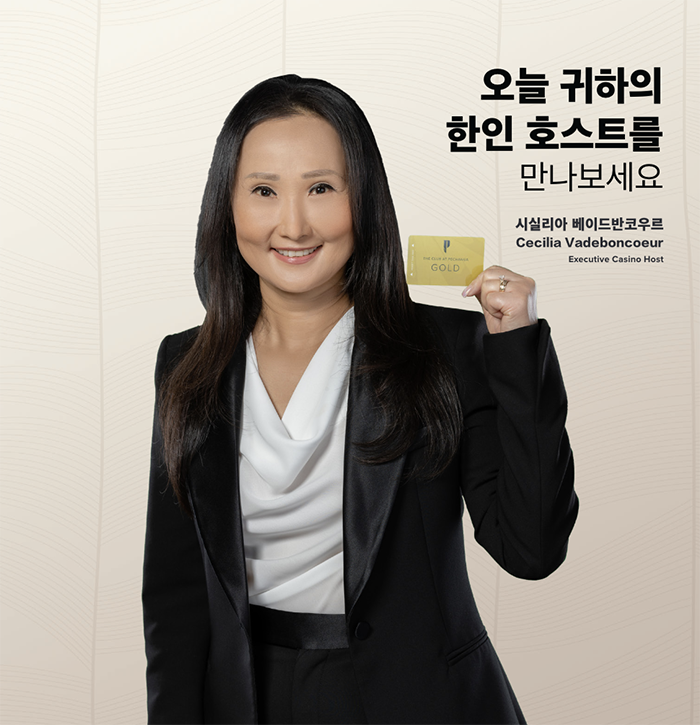 A relative newcomer to the team, Cecilia Vadeboncoeur brings extensive experience in customer service and hospitality management to Pechanga Resort & Casino. Vadeboncoeur was born and raised in Seoul, South Korea and left when she was 12 years old. Her bachelor's degree in communications from the University of Colorado, Boulder taught her strong interpersonal skills which she harnesses in her daily experiences.
Vadeboncoeur transitions easily between Korean and English while speaking, but her true language is of the outdoor enthusiast variety. She loves the adrenaline of skiing, biking, hiking, camping, and running. When she slows down, her focus peaks while playing the piano, something she used to teach kids when she was in high school. A true team player, Vadeboncoeur feels "blessed to be working with such wonderful people at Pechanga."
For more information on Pechanga Resort & Casino and its health and safety measures, please visit their website here. Pechanga Resort & Casino is located in Temecula, California.