Atlanta's famously sultry weather isn't for everyone, but actor Rushi Kota is more than happy to turn up the heat. "In L.A., there is absolutely no humidity," Kota laughs on Zoom from his hotel room. "So my skin, my hair and everything feels very plush."
After spending over a decade in show biz, he's had plenty of experience perfecting those effortless good looks. Although he'd previously dabbled in modeling, Kota first started acting at the insistence of his mother, a fact that baffles him even now. "I don't know why she pushed me into it," says Kota. "We were broke—my car got repo-ed, her house was getting foreclosed and I couldn't find a job." But Mama Kota must have had some inkling of her son's future success. He's in Atlanta to shoot the new NBC series "Ordinary Joe," but he's best known these days for appearing as Prashant in Mindy Kaling's Netflix hit "Never Have I Ever" and as Dr. Vik Roy in "Grey's Anatomy."
Although his "Grey's" role made history as the first long-running Indian American character on the beloved medical series, it's Kota's turn as Prashant that's most memorable, particularly after the coming-of-age drama's tumultuous second season. (Spoilers ahead!) As biologist Kamala's dreamy arranged boyfriend, Prashant proved that he had a heart of gold in his first appearances, but by season two he seems less than fully understanding of his girlfriend's endeavors in her male-dominated workplace.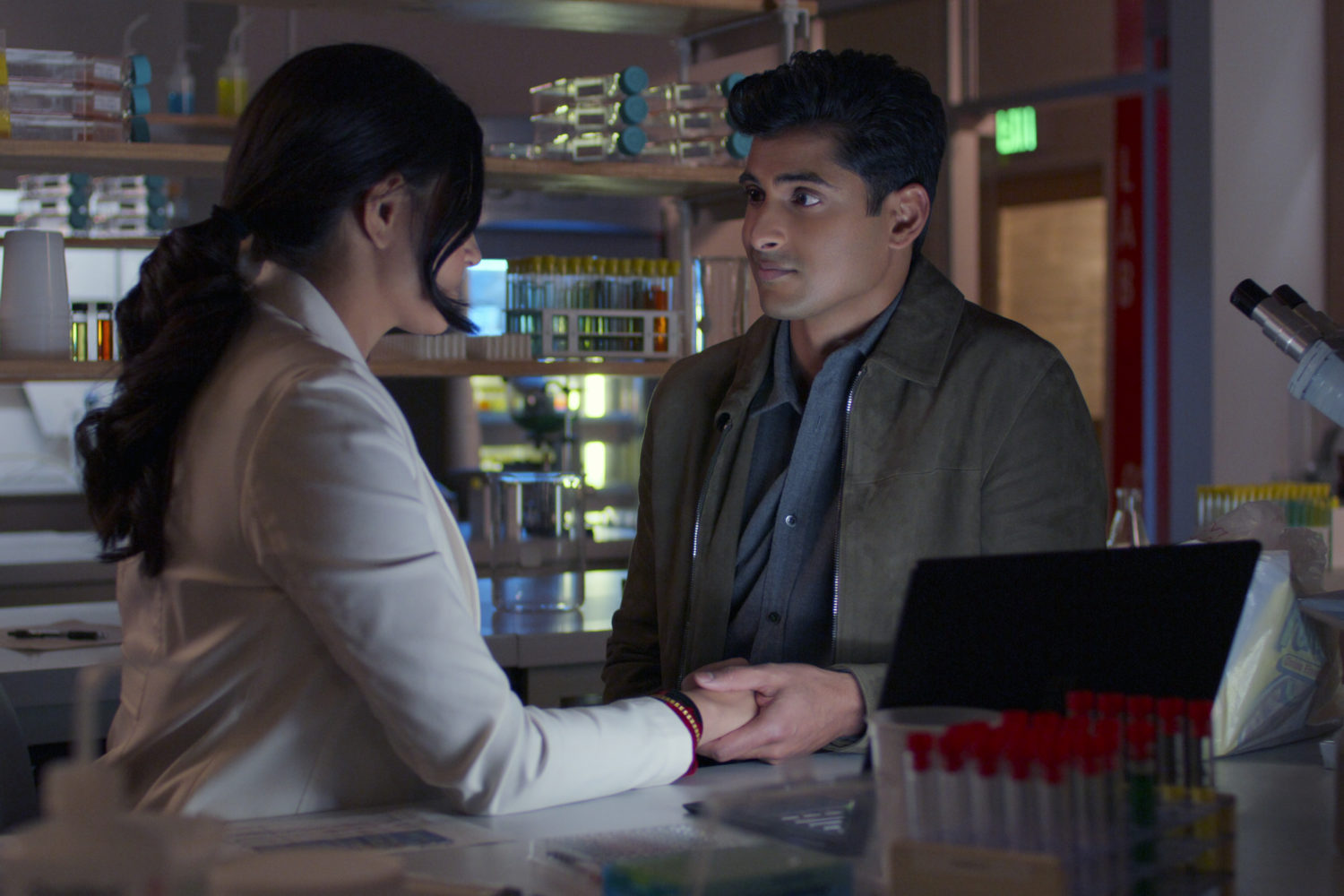 That evolution didn't sit very well with Kota, as he admits he feels a sense of pressure to portray Indian American characters in a positive light. "Because this is [one of] the first times you're seeing an Indian American [with] an accent as someone who's attractive, smart, a complex individual, I struggled so much with playing him a certain way," Kota says. "[He's] there to serve the story, but I didn't want him to be looked at as someone who's not supportive of someone's dreams."
Luckily, Kota had plenty of help from a real-life female scientist—his wife. As a cancer researcher, she's even done some academic work at his on-screen girlfriend Kamala's school, CalTech. "I consulted [my wife] on it, because she's dealt with all of this political drama within the science field, and she still does," Kota says. "It was nice to have her support. When I was feeling a certain way about it, that meant a lot to me." Now, he just hopes that Prashant will be back to redeem himself in season three. The chemistry between Prashant and Kamala is electric, and with a romantic rival (Utkarsh Ambudkar) thrown into the mix, there's ample opportunity to explore another love triangle in the Netflix show.
But Kota has much more than that on his agenda. He also plays campaign manager Sai in "Ordinary Joe," which premieres today, Sept. 20 and follows the three different potential lives of an "ordinary Joe" fresh out of college. Kota says that while he's learning more about his character as he goes, he's excited to explore Sai's edgier side, explaining, "There's a certain way he talks and walks, and it's really fun to jump into that. It's completely different from everything I've done."
He's still got plenty of different roles left to explore. Kota reveals that he'd love to appear in a Ryan Reynolds-style action comedy someday, describing his dream role as "anything where I can drive a car really fast, shoot some guns and say sarcastic things." And thanks to the success of films and shows like "Never Have I Ever," that possibility doesn't seem too far out of reach.  "We're seeing South Asian representation, and Asian representation in general blossom," he says. "Hollywood is finally seeing that there's an audience and they're finally moving Asians out of these stereotypical roles and giving them an avenue to succeed. And it's just going to keep getting better."