The global fallout from the COVID-19 pandemic was devastating enough, but the explosion of anti-Asian sentiment and racially motivated attacks added an extra layer of distress for the Asian American and Pacific Islander community. Reported crimes against Asian Americans in major U.S. cities increased by about 150% since the pandemic began. With thousands of anti-Asian hate crimes reported in the United States, activists, celebrities and businesses have used their platforms to raise both awareness and the funds necessary to create change.
Sadly, in the last few months, this conversation has largely disappeared from the mainstream news coverage, although incidents of xenophobia and physical attacks continue. The wave of companies donating to AAPI causes has also sharply declined despite the continued need for economic support and aid. But for those who want to continue the fight, we've rounded up a few brands, from fashion to housewares and more, that are continuing to give back to our community by donating profits to AAPI-run organizations and local businesses.
1.KEMIO x Private Policy x UPRISERS Respect & Love Tee ($30)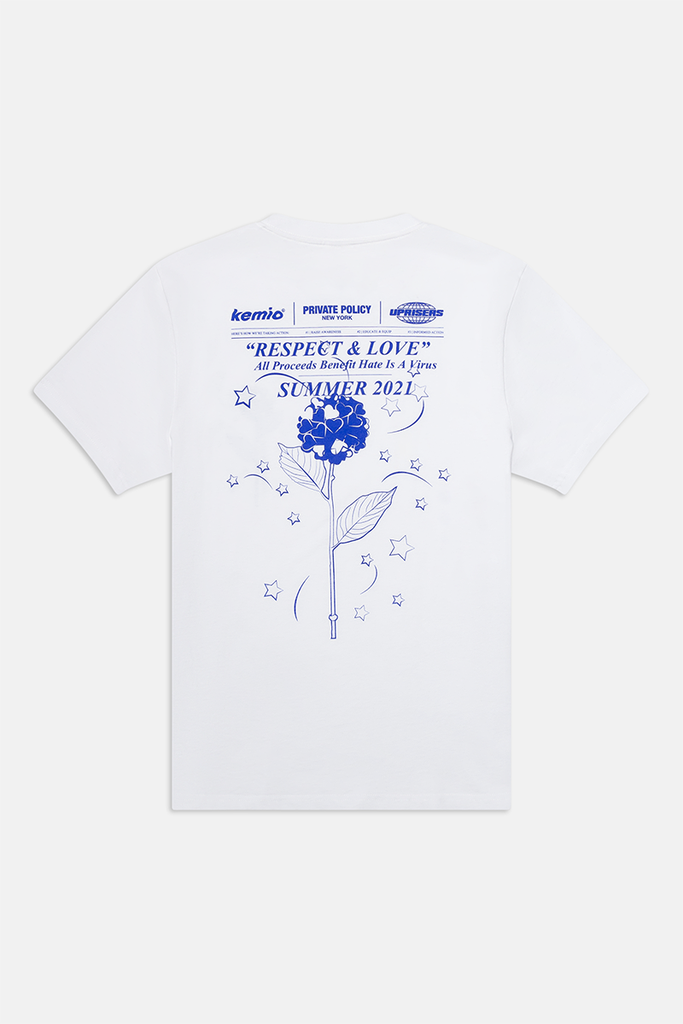 Summer might be coming to an end, but this t-shirt is timeless. UPRISERS, a streetwear brand created to advance social change, has partnered with Japanese influencer KEMIO and the inclusive fashion label Private Policy to create a cool "Summer 2021" top.
100% of proceeds benefit Hate Is A Virus. Founded by Tammy Cho and Michelle Hanabusa, the nonprofit encourages AAPIs everywhere to stand up for their communities.
2. NCI T-Shirt ($35)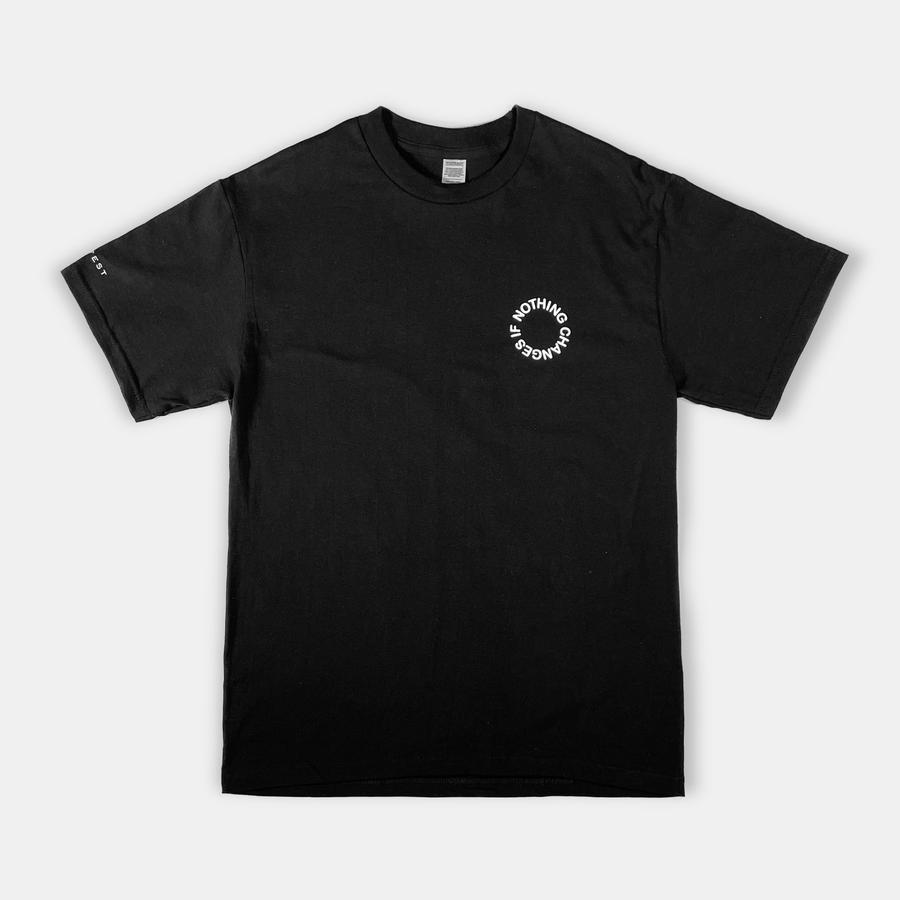 Accessory brand Haerfest released these simple black t-shirts, centering the message that "Nothing changes if nothing changes," to raise awareness and to support AAPI movements. "We believe fashion is a platform that can help create identity, conversation and exchange of perspectives," company founders Tim and Dan say in a mission statement posted to the company's website.
100% of the proceeds from the first production run of these t-shirts will be donated to AAPI organizations that fight anti-Asian hate. The line also includes hats and sweatshirts.
3. #SpeakUpSpeakOut Collection (starting at $95)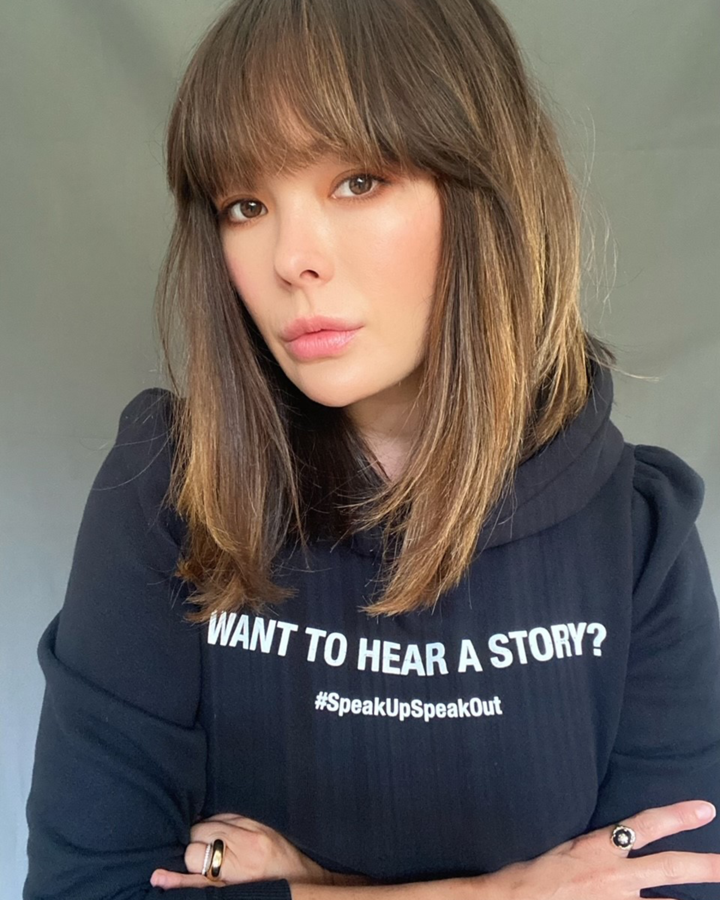 Women's clothing company PerfectDD recently teamed up with actress Lindsay Price to release this limited edition line, which encourages everyone to share their stories with the simple slogan repeated across each sweatshirt.
Heart of Dinner, a charity organization that delivers meals to elderly East Asians in NYC, will receive all profits from the collection.
4. CNY LUCKY CHARMS L/S TEE ($65)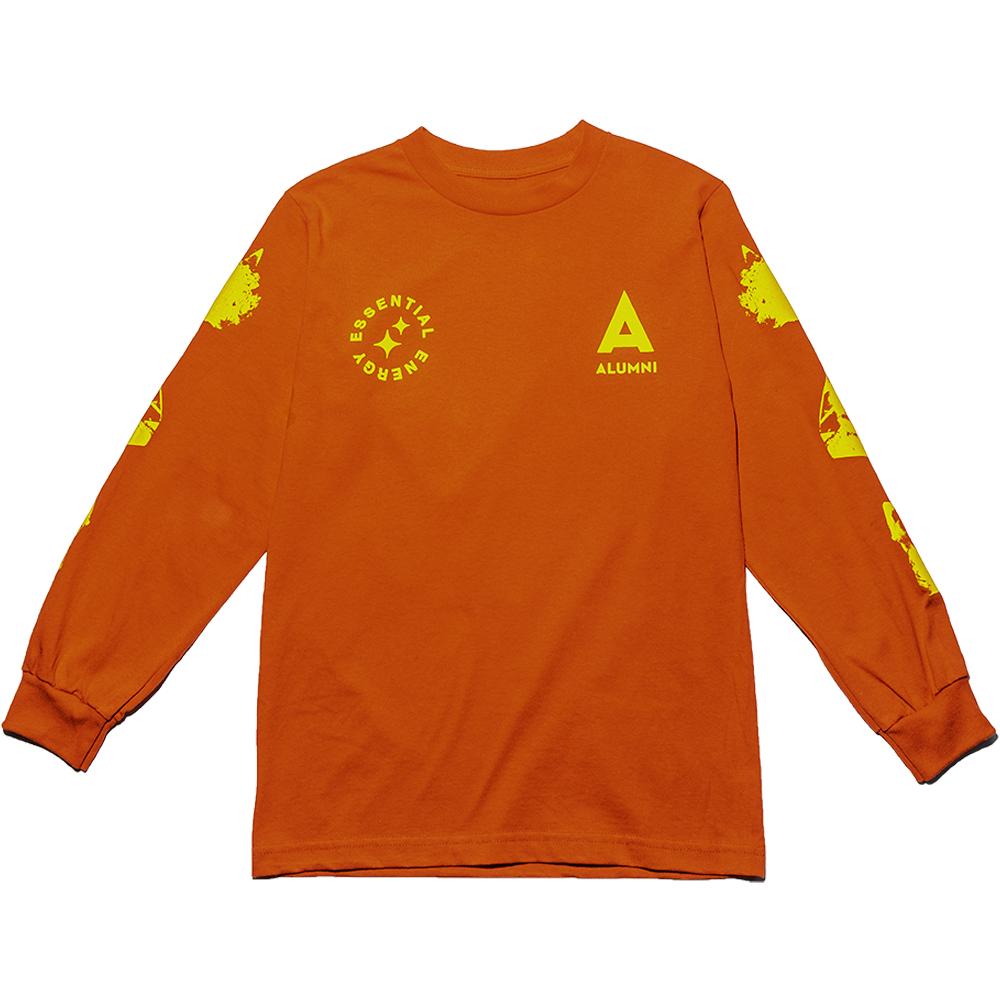 Alumni's hip Lunar New Year collection takes inspiration from cultural and traditional Chinese beliefs, with each design portraying a different aspect of good fortune. The "Lucky Charms" long sleeve represents luck and good health, which are both more important than ever before in these tough times.
The profits from this line go to the Chinese-American Planning Council, an NYC institution that helps empower members of the local community.
5. The reBoard ($35)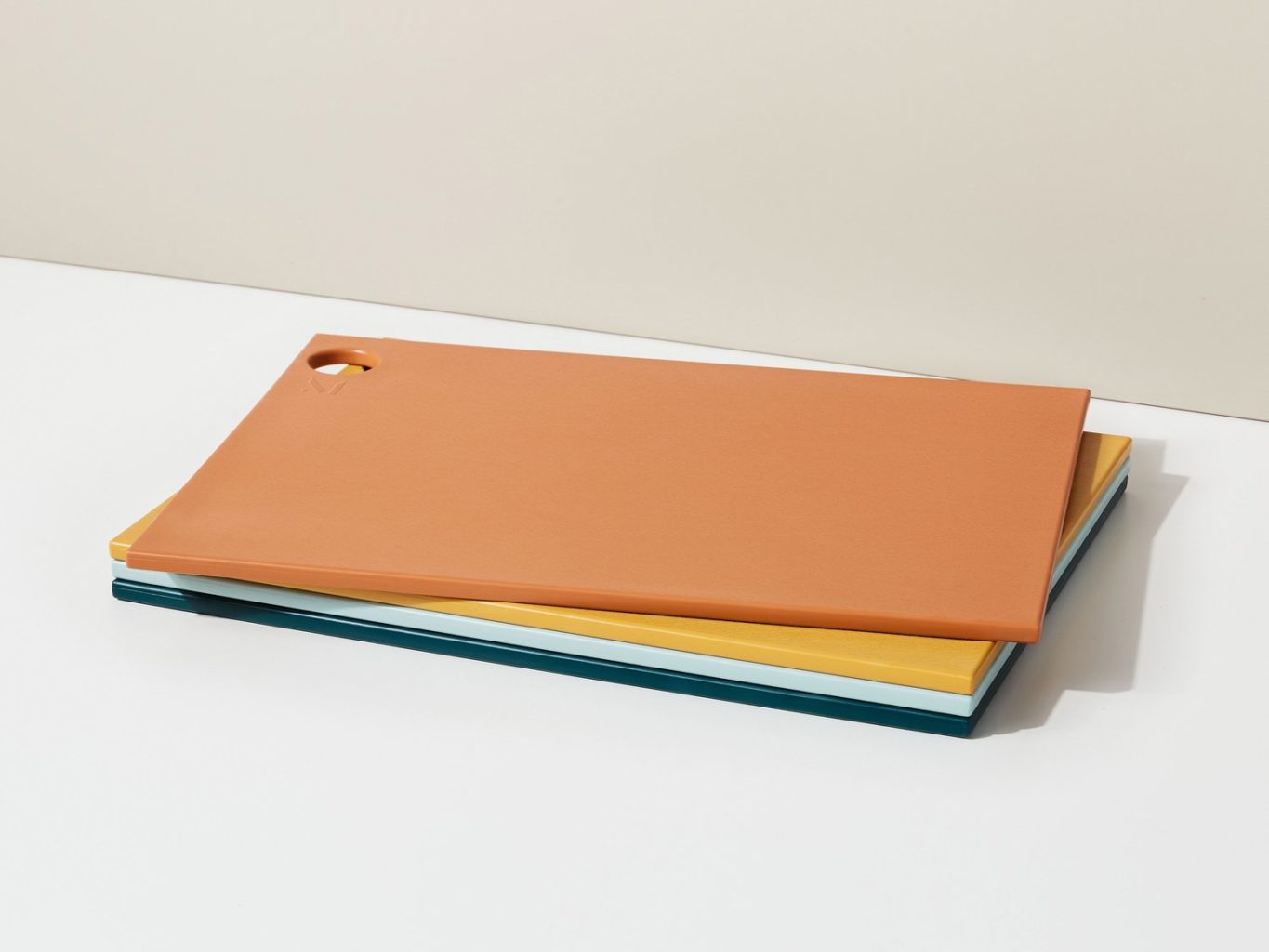 Made from a combination of recycled plastic and renewable sugarcane, this stylish kitchen essential is a must-have for anyone who wants to support social causes and the environment at the same time. Available in an array of colors from kitchenware brand Material, this collection of BPA-free and dishwasher-safe cutting boards is lightweight, but also durable enough to handle heavy-duty chopping and cutting.
Make sure to choose either the To Pó-Po, with Love or the Reimagine Justice hue, as 50% of the profits from these two boards go to the charity organizations Drive Change and Heart of Dinner.
6. Fortune Cookie and Year of the Ox Jewelry (starting at $59)
Peggy Li's jewelry has been worn by countless celebrities and entertainment personalities on shows like "Riverdale," "The Bachelorette" and "Elementary." Her work has also been featured in The Oprah Magazine and the Sports Illustrated Swimsuit Issue. Troubled by the increase in hate crimes against AAPIs, Li created two jewelry designs to help support the community.
100% of the proceeds from the fortune cookie releases will be donated to Save Our Chinatowns (now known as the Cut Fruit Collective) and Feed + Fuel Chinatown, while the profits from the Year of the Ox necklace will go to the #StopAsianHate GoFundMe page.
7. Tonii's x Made in Chinatown Mug ($17.99)
Made in Chinatown, a merchandise program using fresh designs to help struggling small businesses, is offering a charming ceramic mug wrapped in writing inspired by the handwritten menu at Tonii's Fresh Rice Noodle in New York City. The bright yellow handle and interior recalls the famed yellow walls of their Bayard Street restaurant.
All profits will go directly to Tonii's Fresh Rice Noodle.
8. Cha Chan Tang x Made in Chinatown Pineapple Bun Print ($15)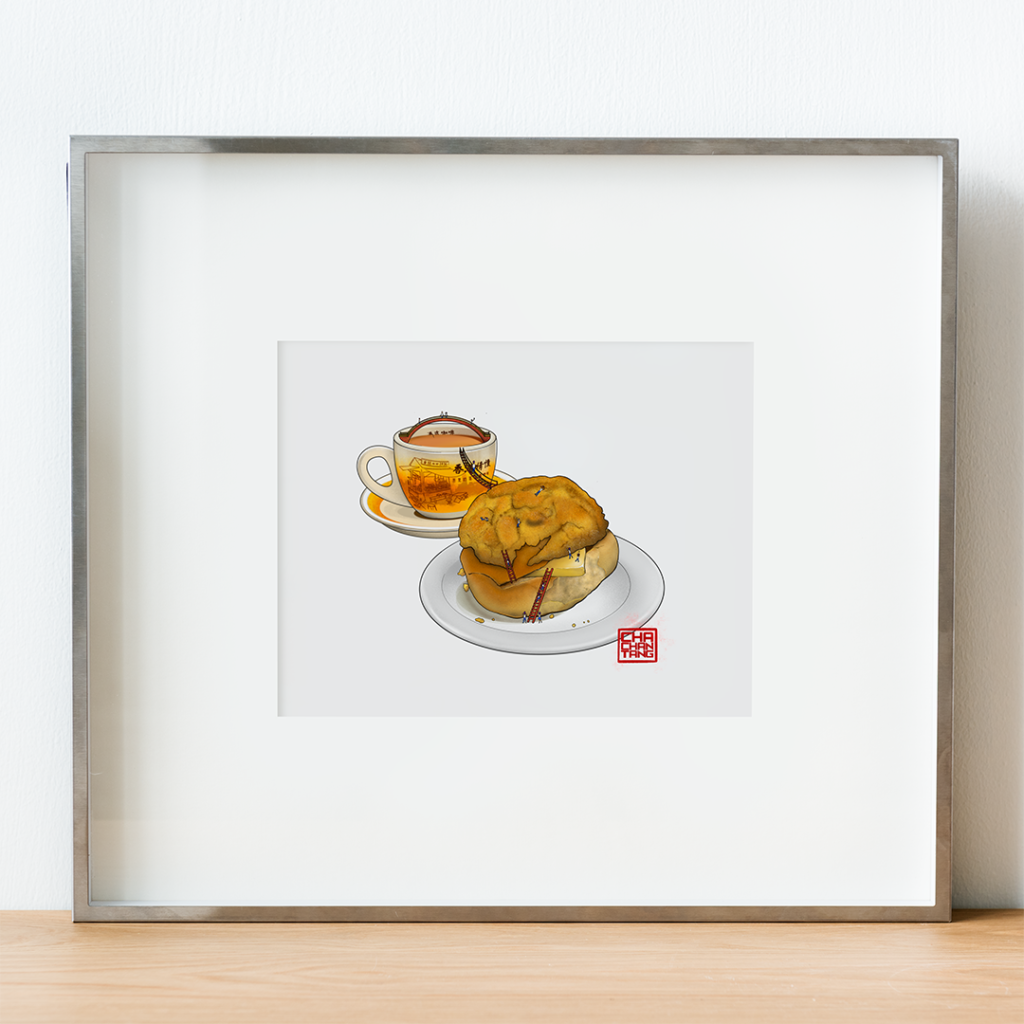 Add some sweetness to a bland wall with a print of this classic, soft and slightly sweet pastry. Originally seen in Hong Kong, Cha chaan teng are popular cafes known for their casual settings and affordable prices, and the pineapple bun is a favorite menu item. The print features the iconic sweet bun and a standard Hong Kong milk tea—a perfect pairing for an afternoon snack.
New York City's Cha Chan Tang will receive the profits from print sales.
9. The Little One x Made in Chinatown Mug ($17.99)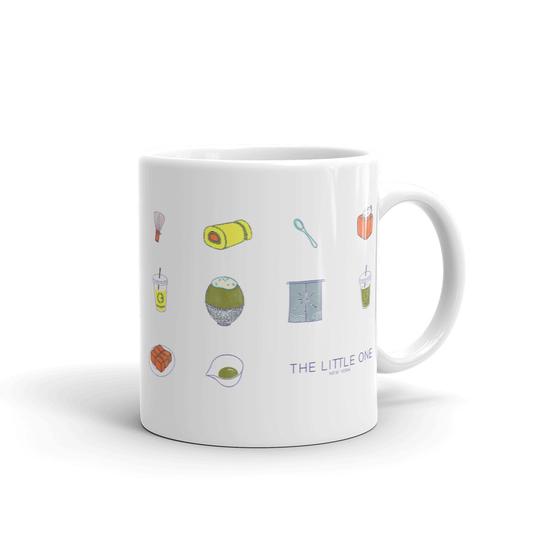 Even if mornings aren't your thing, this cute mug can still cheer you up. Plus, your purchase helps keep The Little One, an Asian-owned petite pastry shop based in NYC, in business. The pattern around this mug showcases a few of the dishes and utensils used at the bakery, as well as some of their hit delicacies, like matcha kakigōri and cream-filled roll cake.
All profits will go directly to The Little One.
10. Send Chinatown Love Stickers ($5)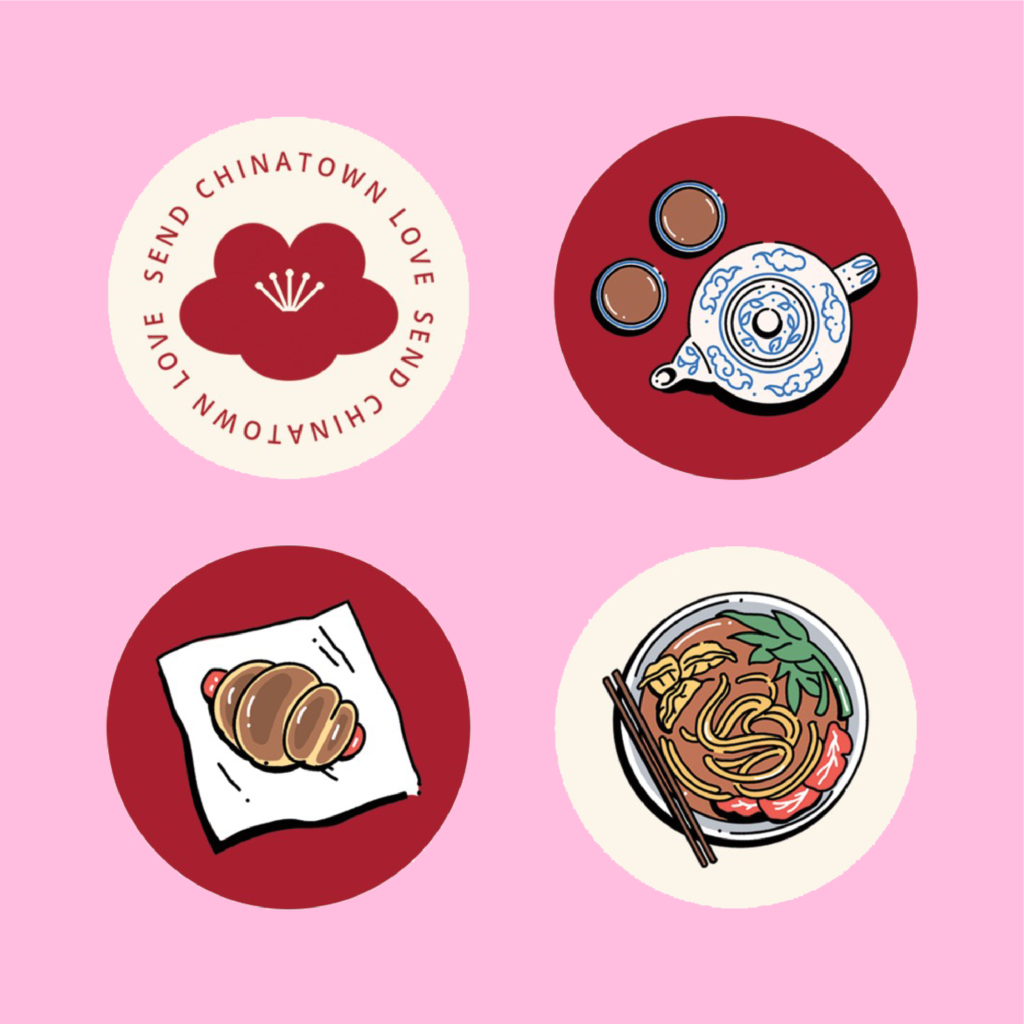 Send Chinatown Love was created as a digital community to help Chinatown's struggling restaurants sustain themselves. These super cute stickers are durable with a glossy finish and are a subtle and easy way to show support for New York City's prolific Chinatown.
Chinese American merchandiser Pearl River Mart donates the proceeds from these stickers (and several other items in this list) to Chinatown, including 10% that goes to charities supporting the community.
11. MOCA Umbrella ($20)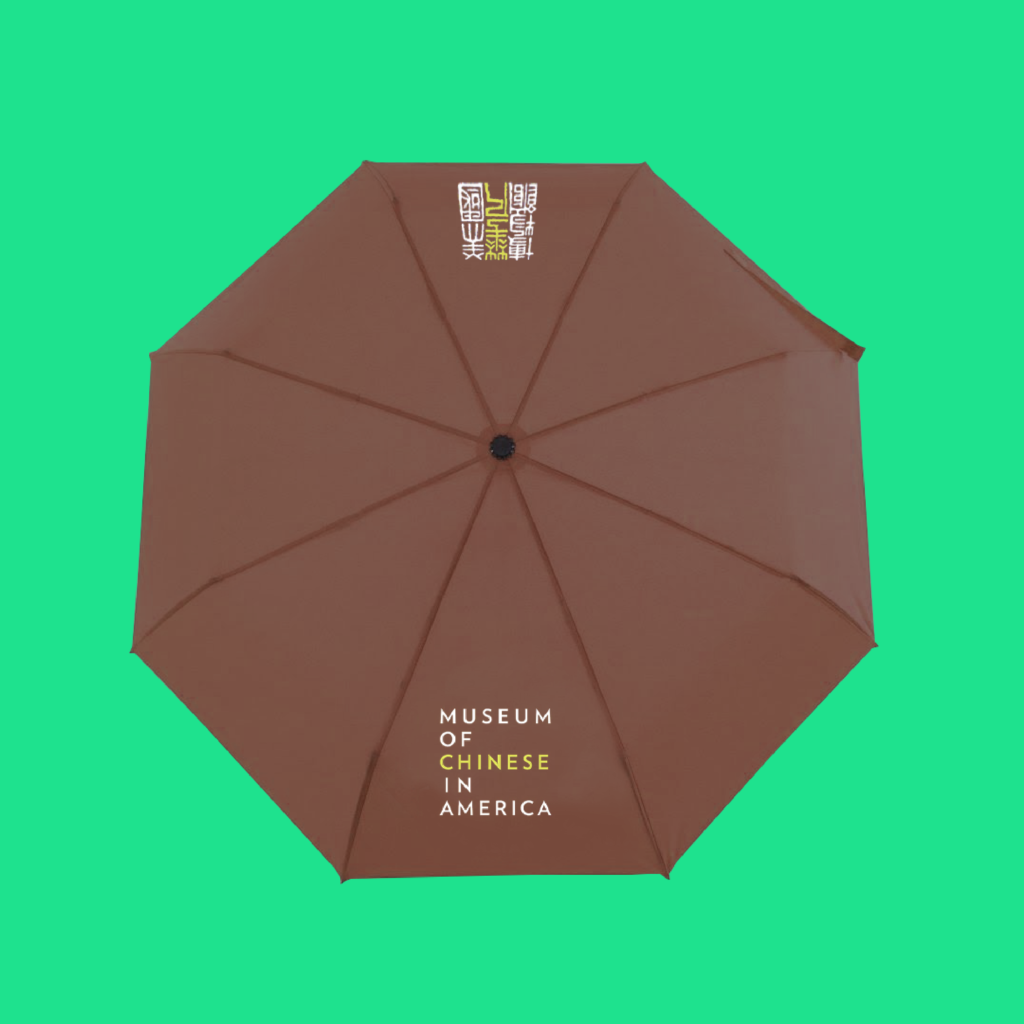 The Museum of Chinese in America, located in NYC, is the world's leading organization dedicated to promoting education and understanding of Chinese American history and culture. This stylish umbrella will help keep you dry while raising awareness for the MOCA and its mission.
All proceeds go back to Chinatown, including 10% goes to charities supporting the community.