If you only have a few days to finish a project in order to graduate and start chasing your dreams in Hollywood, what would you do?
Seems like a pretty challenging task, but that's the premise for new indie film "Pink Opaque." At the center of the plot is Travis Wolfe (Elijah Boothe), a film student struggling to finish his thesis documentary project in film school. Travis meets his uncle Robin (Chaim Dunbar), an experienced TV producer who rekindles Travis' memories of his father's suicide. On top of all of this, Travis has to keep up his relationship with his girlfriend Kristen (Ruby Park), a driven, street-savvy girl from Koreatown, under the eye of her disapproving brother (Daniel C.). Faced with countless struggles, our hero has to decide what would be best for his film and his life.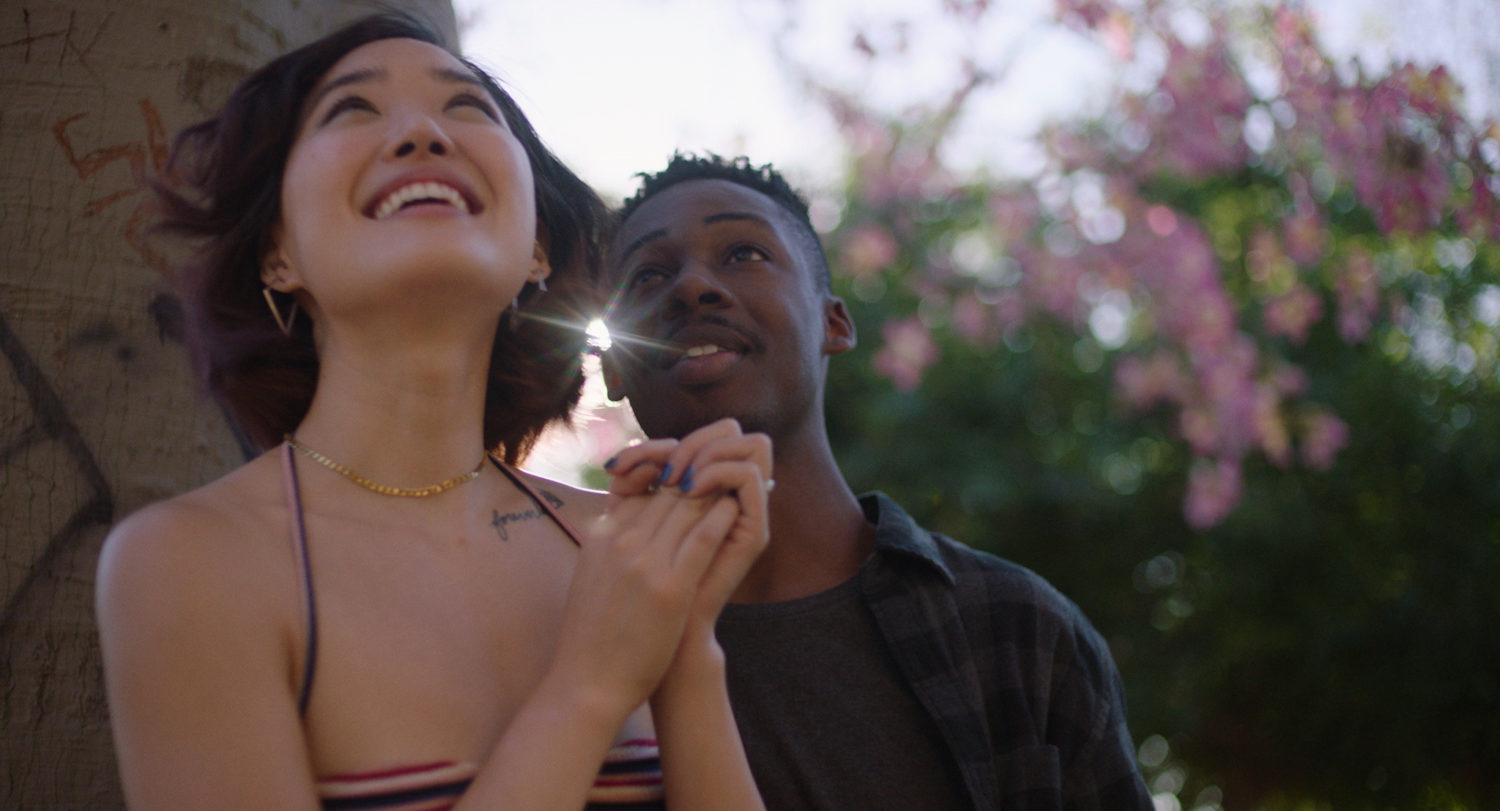 Just as the movie features a modern-day conflict, "Pink Opaque" also brings to the screen diverse characters that the audience can relate to. The cast features an ensemble of up-and-coming stars, with Boothe appearing in Netflix's "Luke Cage" and Dunbar starring in "One Under The Sun." While this marks Park's feature film debut, she already has two other projects underway for 2020.
"Pink Opaque" is at its core a story about Los Angeles, so viewers can expect to see various beloved corners of Los Angeles reflected throughout the movie. From Hollywood, Koreatown and Malibu to Echo Park, downtown and Beverly Hills, the City of Angels is proudly depicted through the lens of director Derrick Perry and producer Dave Ragsdale.
The movie releases on Amazon today, August 31. Before you find out what Wolfe does next, watch the trailer here and read the exclusive Q&A from star Ruby Park below.
Character: How did you first hear about "Pink Opaque" and get involved with the project?
I first heard about "Pink Opaque" through my then-manager who submitted me for the role. I was immediately drawn to Kristen because she was an aspiring fashion designer who grew up in Koreatown. Already her backstory and role in the movie really interested me. There aren't many roles that are written specifically for Asians, let alone Korean American characters, especially as leads, so this was a very exciting role to learn about. I auditioned for the role and came back for several callbacks over the span of several months and was cast for another role originally. A few weeks before shooting, I was given the role of Kristen.
How would you describe your character? Without giving too much away, what role does she play in the life of our protagonist?
Kristen has such a big heart. The one word I would use to describe Kristen Lee is compassionate. Her love for her family, friends and Travis makes her prioritize their wellbeing and happiness. Even through her hardships, she never lets them harden her but instead uses them to encourage those around her and fuel her dreams. Kristen is an important part of Travis' life to remind him to look forward to a brighter future during his times of complete despair.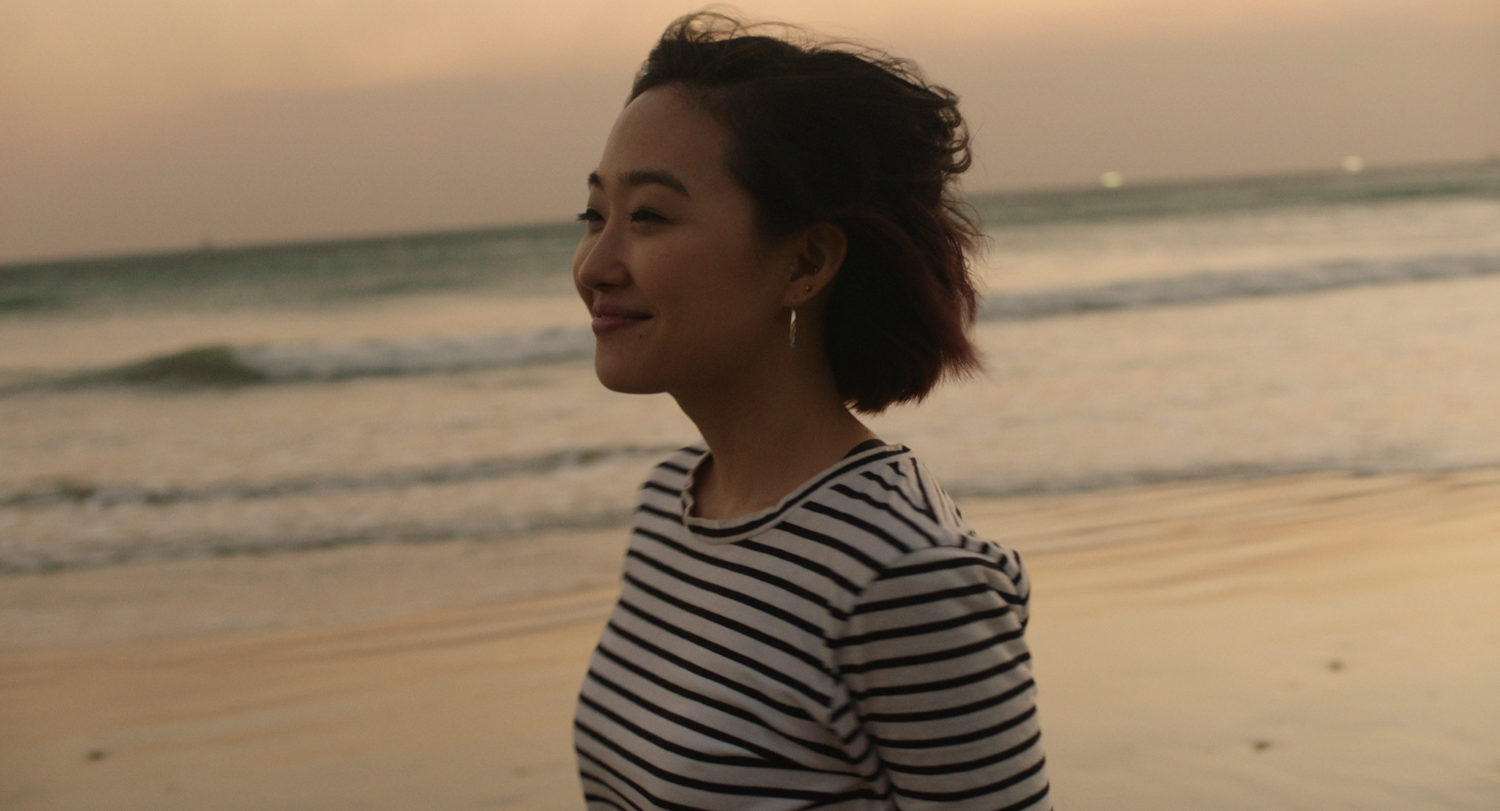 What were your experiences like in making this film?
This was my first feature, so I didn't know what to expect. The first day on set, we were battling time, Mother Nature and workflow. Outside of shooting commercials I was pretty new to the film world, so being dropped into the middle of a filming schedule where the sun was setting rapidly, the L.A. fires were aloft, the waves were taking over our audio and hair, makeup and costumes for the day were being approved on the spot, I felt I had officially entered indie film boot camp. With limited days to shoot and permits per location, it was go-time everyday.
It was a lot to take in, but Derrick and Dave were so helpful during this whole process to make sure I felt comfortable. Even through the hectic filming schedules, we were communicating and understanding the goals per scene. All hands were on-deck where help was needed and no role went unappreciated. I understood the importance of each member of the cast and crew throughout the filming process. As an artist, you never feel your work is ever truly done, and I honestly continue to feel more moments of truth with Kristen every time I watch this film. I learn more about her even after the project is officially wrapped.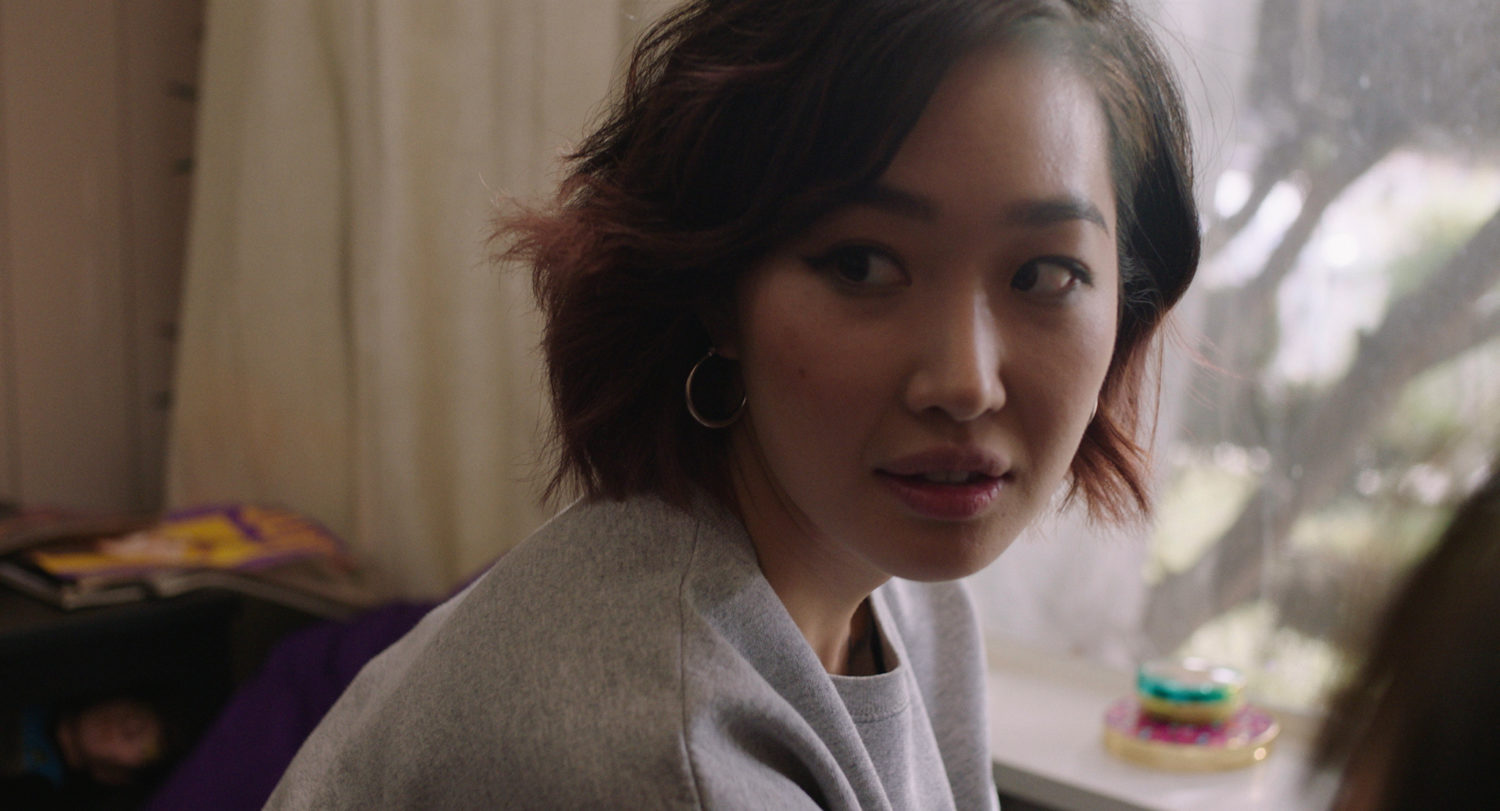 It looks like her relationship with her brother, Bobby, also sparks a lot of the plot's tension. Can you tell us a little about the significance of family ties in "Pink Opaque"?
Family is a huge theme in "Pink Opaque." From Travis and Robin to Bobby and Kristen, each character's family history tends to affect these characters—so much so that they are each eventually faced with challenges that push them to make difficult decisions of confronting their identities as themselves and their identities as family members. There is definitely a relationship shift with Bobby and Kristen but like most family drama, there is so much more to the story that meets the eye.
Ahead of the movie's wide release on Amazon, what do you hope audiences will be able to take away from the film?
I hope the audience feels the nostalgia for the city of Los Angeles (even if they have never lived here or visited), the dynamics of interracial relationships, the importance of representation in the media, the struggle and joy of wanting to achieve your dream so badly, the ever-present but dismissed issues of class and finding love and hope along the way.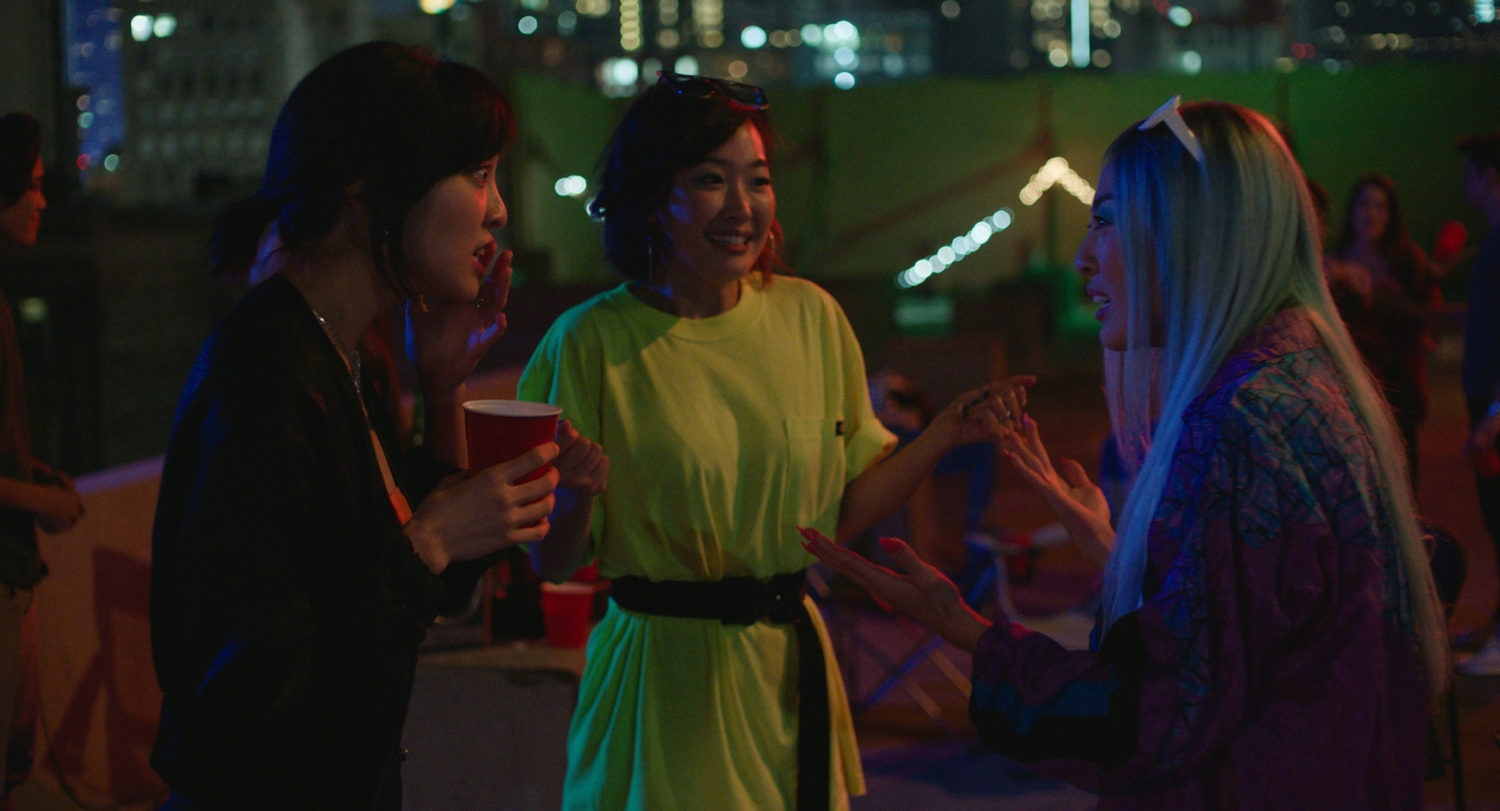 Do you think this story will have a particular resonance with viewers this summer, considering recent events?
Representation, discrimination and extreme class differences have always been an issue in our country even prior to COVID-19 and current Black Lives Matter protests. Continuing to support Black artists and including more people of color not only on film but also in the writers room, in the executive offices and on staff, is important to create an accurate lens into these characters' lives that allow Black communities, Asian communities and other people of color to feel seen and heard. It is so important for the media to depict all types of characters with specific stories, histories and personalities to reflect the real world around us. Working on "Pink Opaque" made me feel grateful and lucky to be surrounded by such a diverse crew and cast. I hope this continues not only in Hollywood but also in all other workplaces around the country to reflect the diverse world we live in.
With COVID-19 cases and deaths escalating and the Black Lives Matter movement growing, I hope we all continue to educate ourselves and to actively be the change we want to see in our world. COVID-19 is still affecting our country severely and racism is still alive and well. Our country is in need of social changes that fight social oppression, social injustice and racism, which is why it's so important for all of us to continue to do our homework, get educated and vote November 3.
Are you working on any other current or upcoming projects that you're able to talk about?
I have two films that are currently in post-production right now. The trailer for one of the films is out already and it is called, "One and the Same," which is a futuristic action feature. The release date is TBD. The other is a drama called "Sarogeto," which has not yet been released. It's a tragic story of love and loss centered around a family who on surface level seems to have everything.