Break out your berets, because "Emily in Paris" is finally back.
The second season of the hit Netflix dramedy has arrived, picking up seconds after the first season's cliffhanger conclusion. Emily (Lily Collins) now has to face the music, juggling friendships, Parisian workplace culture and her complicated love life. Luckily, she's not alone—the first season saw Emily move in with her best friend Mindy Chen, played by Ashley Park. An heiress and an aspiring singer, Mindy is out to find her own path in the City of Light.
For those who don't know, Park's real vocal talents take center stage here. The Tony-nominated Broadway actress played Gretchen Weiners in the "Mean Girls" musical, and earlier this year starred in Peacock's comedy series "Girls5eva."
Catch up with Park in our Q&A here!
Character: So, without spoilers, what's ahead for Mindy in season two?
Park: The two questions I was asked the most after season one were, Will Mindy sing more and Will Mindy get a love interest? You definitely get the answer to both of those in the second season. What I love about her moving in with Emily [is that] she really becomes a part of the fabric of her daily life, so we see a lot more of Mindy and a lot more of them in an unpolished way at home.
Mindy gets to sing a lot in this. I got to sing a lot of different kinds of stuff, a BTS song included, which is awesome. But you also get to see a lot of her personal and internal life, as well as her background as she realizes the consequences of decisions she's made as an adult in Paris. We had really seen the trajectory of Emily coming into Paris focused, having a time limit, and her and Mindy meet so beautifully in the middle. When she finds a home, quite literally in Emily's apartment, but also in a friend in Emily, that's really when her heart is able to be open and also heal. Having those parts of the emotional spectrum that we didn't get from Mindy, and flaws of hers that we didn't get before, are really cool things that we got to explore this season.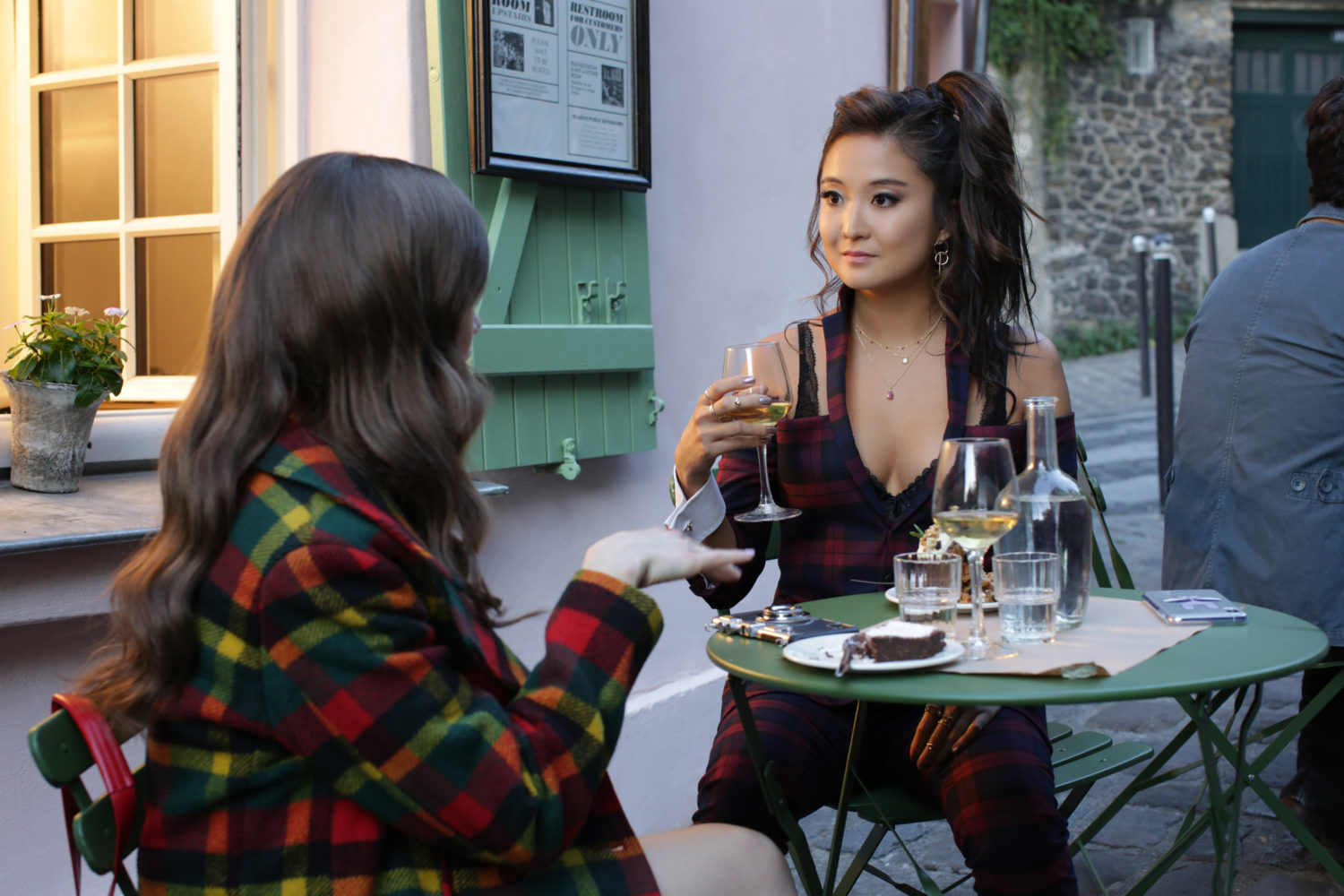 It looked like you were really having a blast during the BTS song performance in the first episode.
I'm so psyched about that. It wasn't intended to be a K-pop song at all; it was intended to be an old standard cabaret song that was a duet [between] a man and a woman. I remember one day [saying], 'It's a global show; it's on Netflix. We should do a K-pop song at some point." I didn't mean in the very first episode! And then they were like, 'We got BTS' "Dynamite,"' and I was like, 'What?!' It's sung by a bunch of guys, and to cover that with one person playing both a man and a woman was crazy. So it was really fun.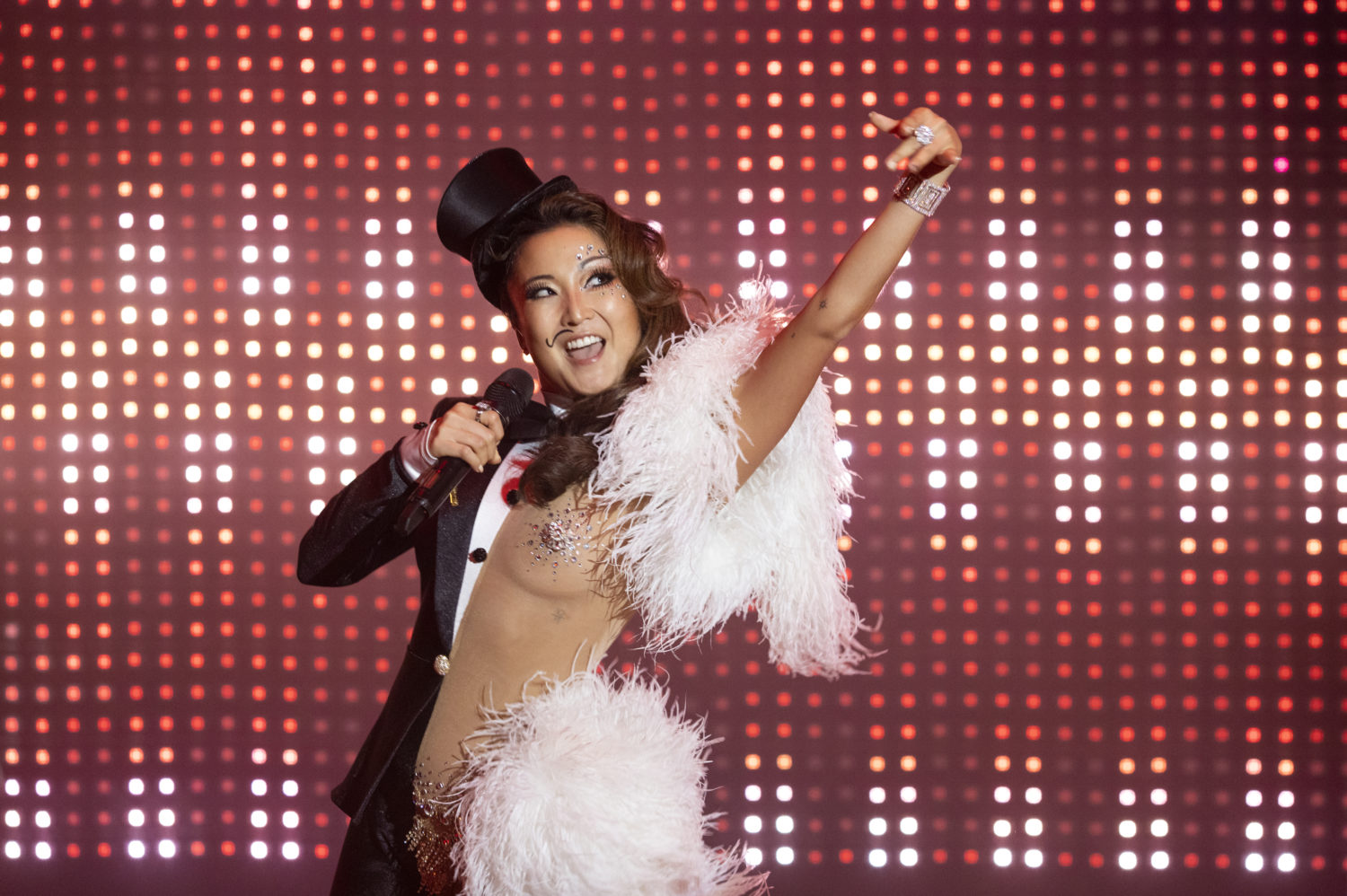 As you mentioned, it's a global show, and many have noted that the cast has become a lot more diverse in this season. What were some of your thoughts on that process?
The interesting thing about diverse casting is that it's not about just saying, 'We want diversity; we're only giving opportunities to diverse people now.' It's really just about opening up that net a little wider in terms of casting. [Series creator] Darren [Star] is one of the best casting people; he casts his shows so perfectly and we just found the best people for those parts. We are so excited that those people reflect what Paris and the world looks like. We're not just splashing color on the screen, we're getting richer and deeper and more nuanced and layered with the kinds of people that we're seeing on screen and who plays them.
What was the on-location filming process like during the pandemic?
It was completely different. Lily and I came to Paris and we both quarantined for a week, and it was really wonderful starting in Cap Ferrat because it was a new location for all of us. It was already such a new experience coming in and being so diligent about the COVID practices. We are still in disbelief that we never had to shut down and we got to film the entire second season.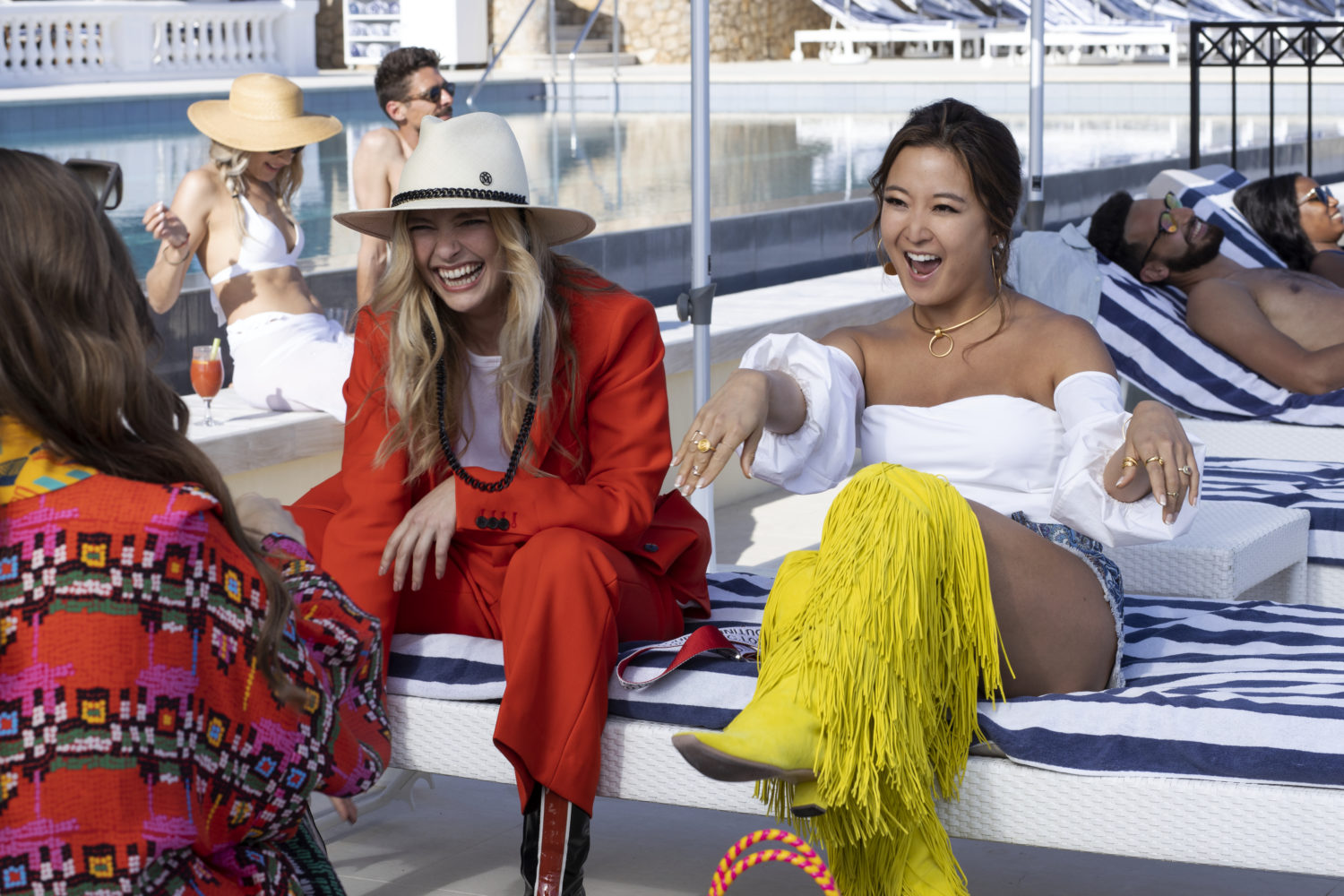 What was very difficult and weird was that we're coming back into these characters' shoes seconds after we left them in season one, but what was amazing about it was that we knew so much of our crew, which is just a testament to how joyful the show was. Almost all of the crew came back to do it the second season, so already having that familiarity, already loving and knowing all of our crew, the cast members, that was what made it really special to be able to go back and have that comfortability. Everyone had to work hard. So I'm really, really proud of everybody.
And what would you say to fans of the first season to get them to press play on the second season?
Well, first of all, I know I was one of those people who was like, 'What's going to happen with the cliffhanger?' It is really wild to me that each of the episodes is 30 minutes, because all of the characters have such interesting storylines, and every single episode feels like it's a movie in itself. All the stuff that you were delighted by in the first season—the fashion, the city of Paris, the romance, the humor, the characters, the singing and the music—you're going to get that times three, times four in the second season.